5 Hidden Gems: Alyssa
May 16, 2019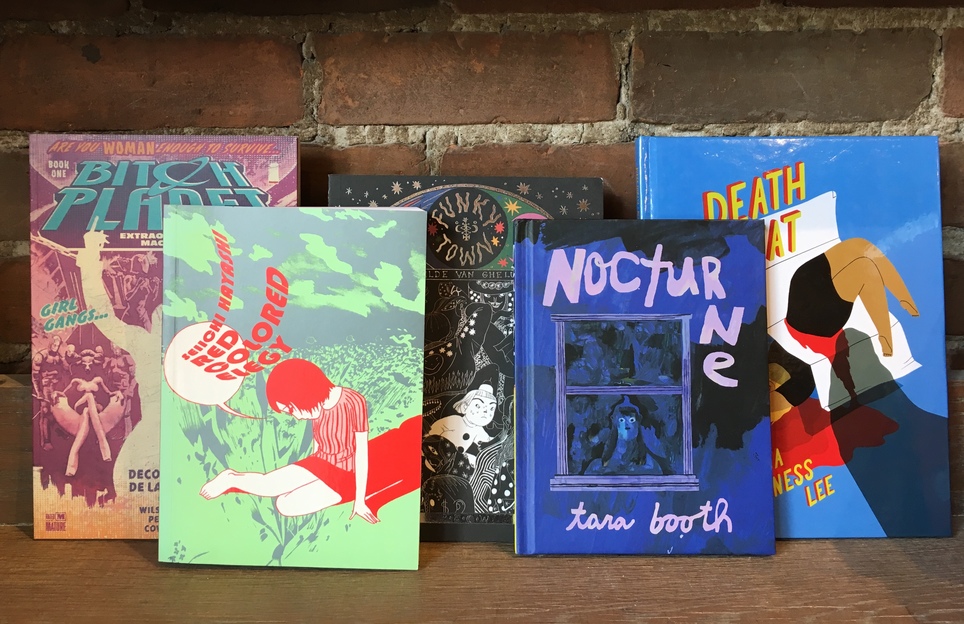 Taking advantage of May being the mois de la bd, here are a few titles I love, spotlighted, brought to the front, and given space:
Tara Booth's Nocturne tells the story of a nighttime fantasy that takes a surprising turn, with the artist's wordless panels and saturated, daubed colours primarily focused on the emotional landscape of the protagonist's foiled, then recovered, sexual encounter. Red Colored Elegy, by Seiichi Hayashi, similarly lives beyond speech. The 1970 Nouvelle Vague-inspired manga is all atmosphere and heightened emotion as it follows a young couple who fail to connect.
Bitch Planet (Kelly Sue DeConnick and Valentine De Landro) pays homage to the best of pulp comics to create a world both wholly fictional and frighteningly familiar. When a literal patriarchy takes control, consigning all "non-compliant" women to the penitentiary colony known as Bitch Planet, they have no idea of the rebellion that awaits them. Mathilde Van Gheluwe's Funky Town is Belladonna of Sadness by way of Russian folklore, a dark San Junipero-style town in which a twelve-year-old poet visits Baba Yaga with little thought to her safety.
Vivek Shraya and Ness Lee join forces in Death Threat, a swirling, surreal recounting of hate mail received by Shraya, the psychological toll of being haunted—hunted—by a stranger, and the slow process of rebuilding something shattered.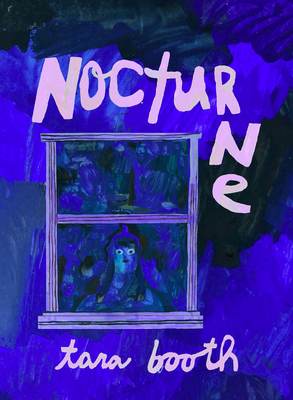 Nocturne
Tara Booth
Nocturne is Booth's first wide release, following her critically acclaimed short-run debut, DUII. In his wordless graphic novella, Booth covers autobiographical themes of mental...
More Info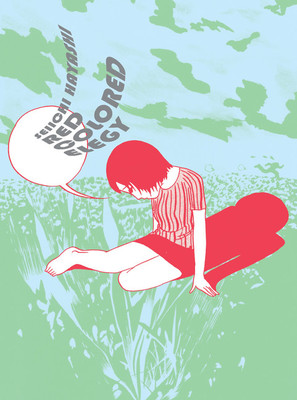 Red Colored Elegy
Seiichi Hayashi
An influential and experimental work, in an all-new paperback edition!Ichiro and Sachiko are young artists, temperamental and discouraged about what life has to offer...
More Info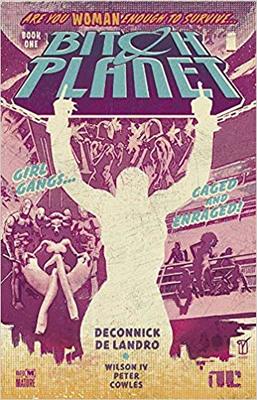 Bitch Planet Volume 1: Extraordinary Machine
Kelly Sue DeConnick
"...one of the most unique and subversive artifacts of pop culture in recent memory." - Salon.com"Seldom do comics burst onto the scene and shatter...
More Info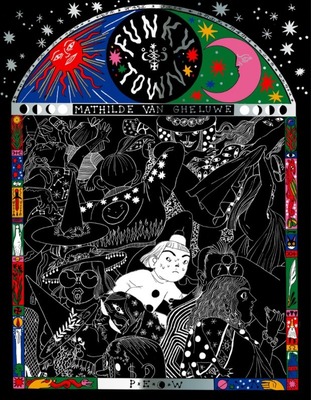 Funky Town
Mathilde Van Gheluwe
My name is Lele. I'm going to be twelve soon, so I'm not really a kid anymore. My favorite things in life are: poetry,...
More Info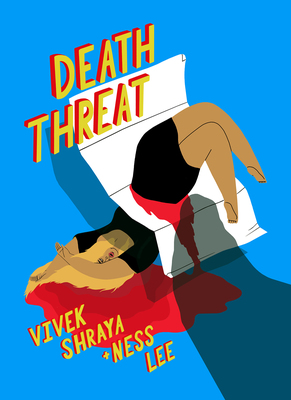 Death Threat
Vivek Shraya
In the fall of 2017, the acclaimed writer and musician Vivek Shraya began receiving vivid and disturbing transphobic hate mail from a stranger. Celebrated...
More Info