After-School Drawing Club
September 7, 2018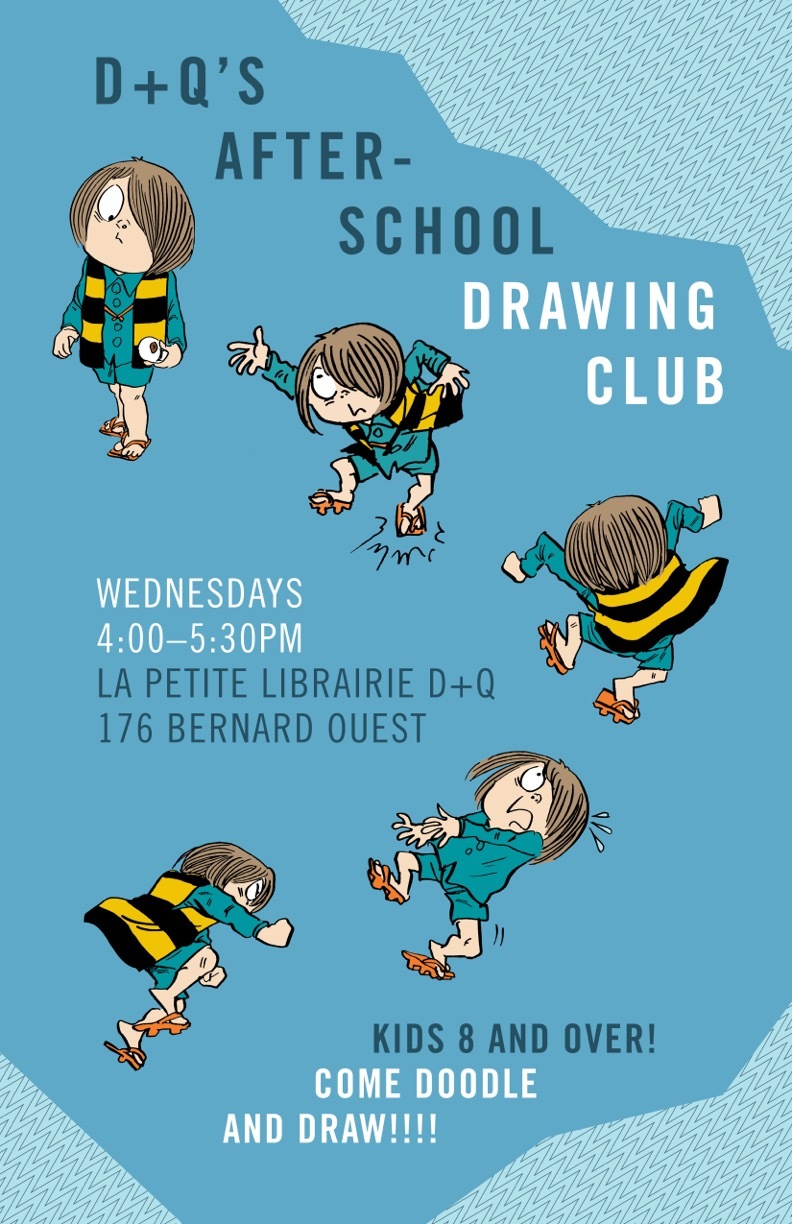 D+Q's doodle club resumes on September 12! Kids ages 8 and over are invited to freestyle every Wednesday afternoon after school at La Petite Librairie D+Q.
We provide the paper! We provide the pens! Kids provide the imagination! No rules, no tips, no critiques. The King of Doodles Tom Devlin, Executive Editor of D+Q, will preside.
Check out this video from an afternoon this spring, made by Children's Coordinator Arizona O'Neill!