Best Graphic YA of 2018 - FR and EN
December 3, 2018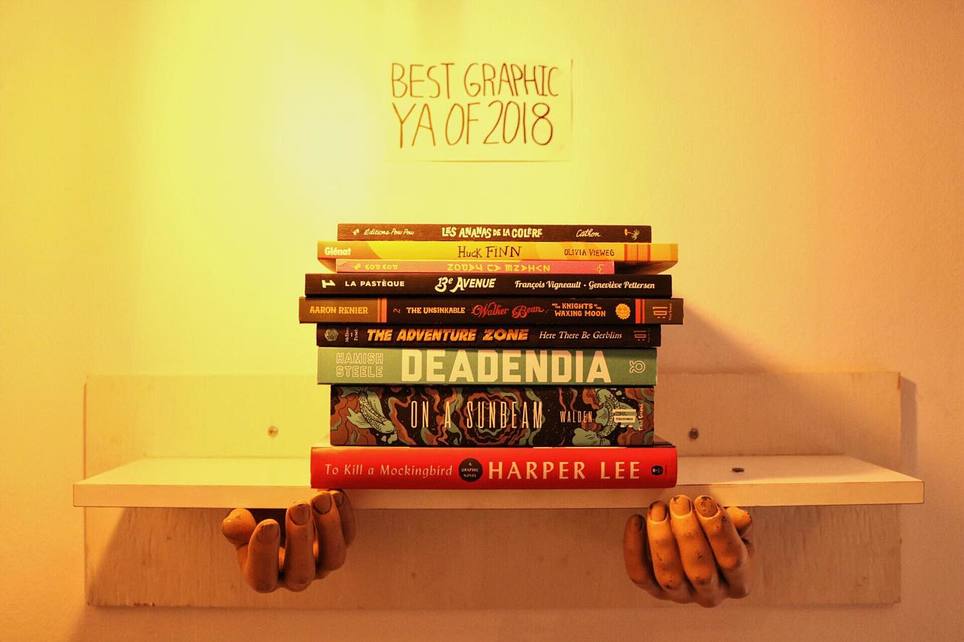 A list of the best YA graphic novels of 2018 was an easy thing to do for me. As a member of the D+Q family and a bookseller at La Petite Librairie D+Q, I am obsessed with graphic novels and particularly like ones intented for young adult. Afterall, in a litteral sense, am I not a young adult too ?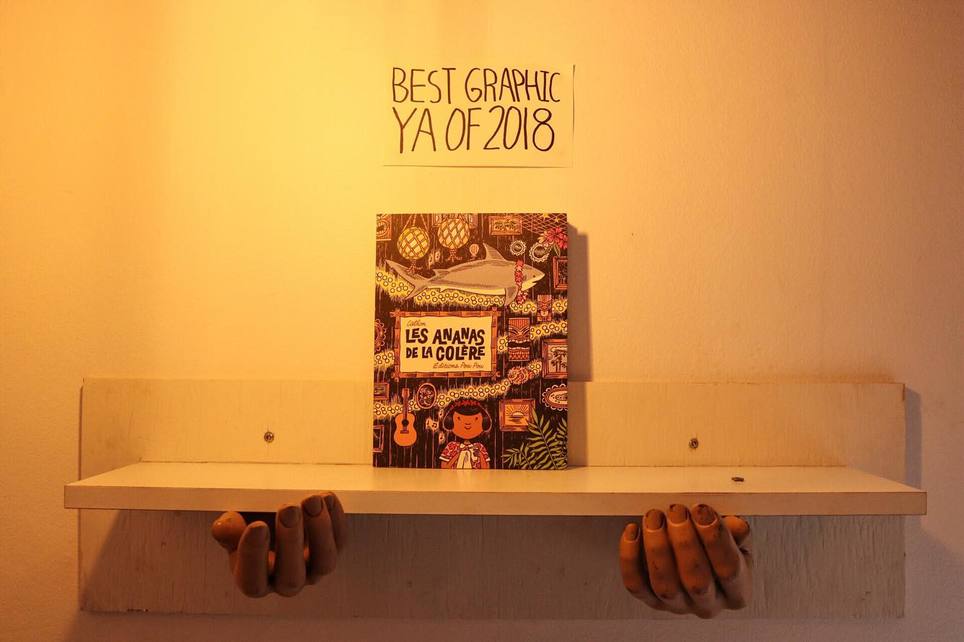 Les ananas de la colère - Cathon, Éditions Pow Pow
Dans le quartier hawaïen de Trois-Rivières, Bonnie Lavallée, championne de limbo à la retraite, est retrouvée morte. Alors que tous croient à une simple intoxication au piña colada, la voisine de Bonnie, Marie-Pomme Lavallée, suspecte un meurtre. Elle mènera sa propre enquête, un peu à la façon des détectives dans les romans policiers dont elle raffole.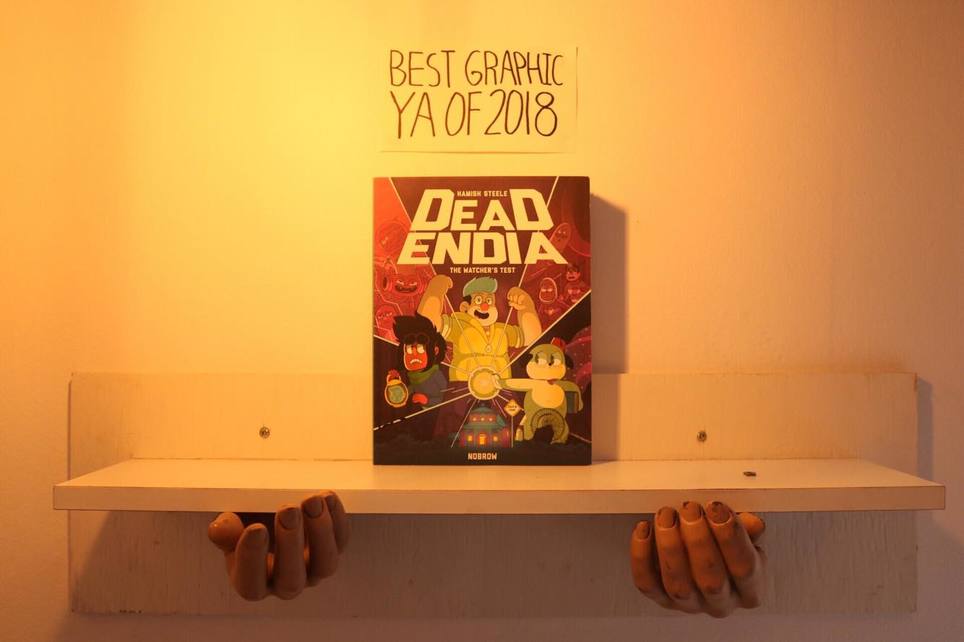 Deadendia - Hamish Steele, Nobrow
Barney has just moved in the weird house located in the Dead End a theme park haunted house that also serves as portal to hell. He will must battle "demonic party poppers", "country stingers" and "the scariest of all : his love life". Hopefully, his best friend Norma and Pugsley, a talking dog, will help him out in this incredible adventure !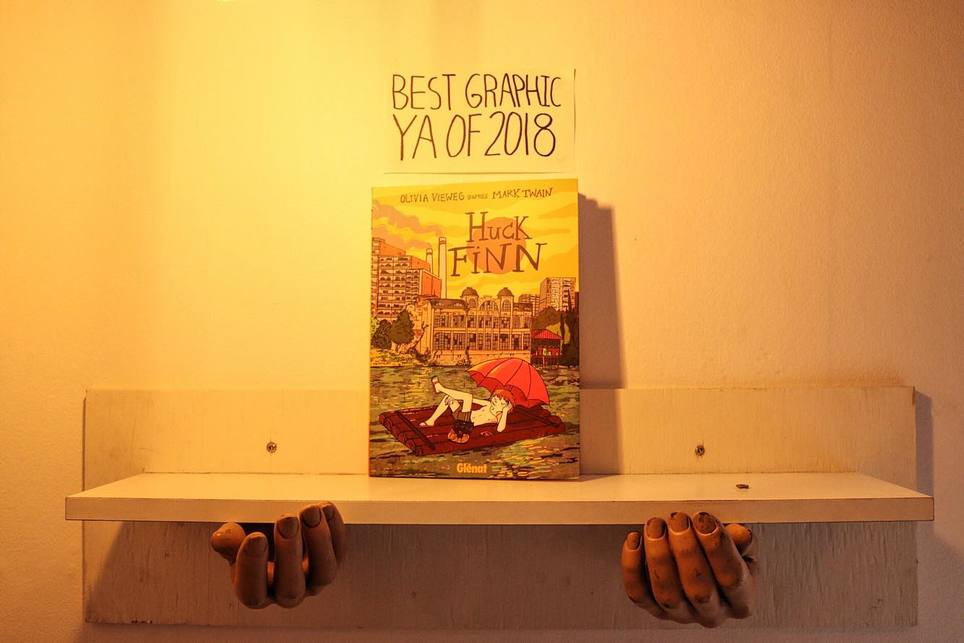 Huck Finn - Olivia Vieweg, d'après Mark Twain, Éditions Glénat
Dans cette traduction française de l'adaptation allemande de l'un des classiques de la littérature signé par Mark Twain, on retrouve Huck Finn, un jeune garçon qui accepte difficilement l'autorité et qui s'enfuit de chez lui accompagné de Jin, une esclave elle aussi en fuite. Cette adaptation reprend les grands thèmes de l'oeuvre de Mark Twain en les appliquant aux contextes sociaux d'aujourd'hui. Une belle découverte !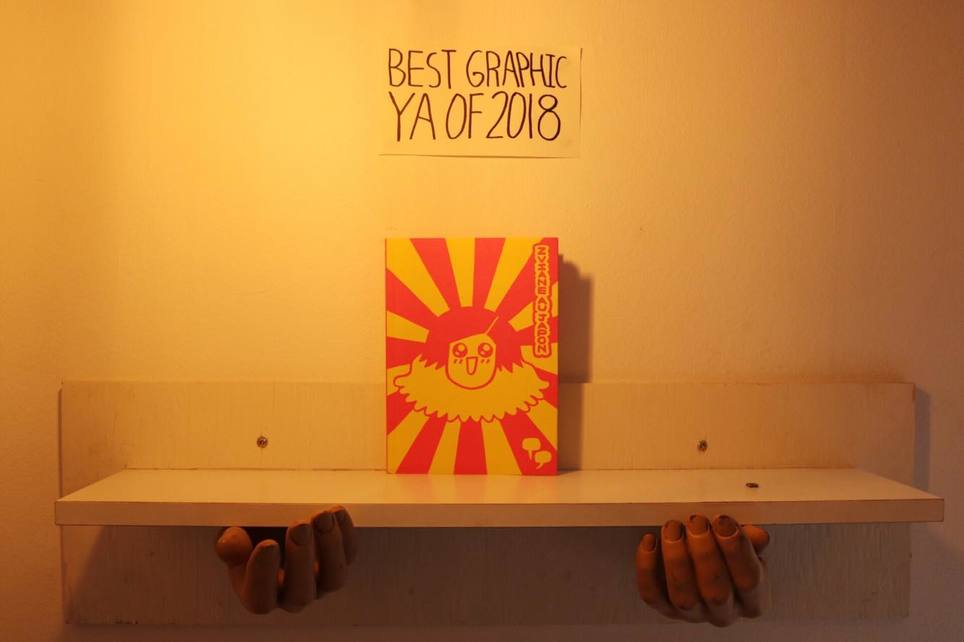 Zviane au Japon - Zviane, Éditions Pow Pow
À travers le regard coloré et humoristique de Zviane, découvrez quelques facettes du Japon ! Psst...ce livre était à l'honneur pour la première édition de notre club de lecture roman graphique en français dont vous pouvez lire le récapitulatif ici.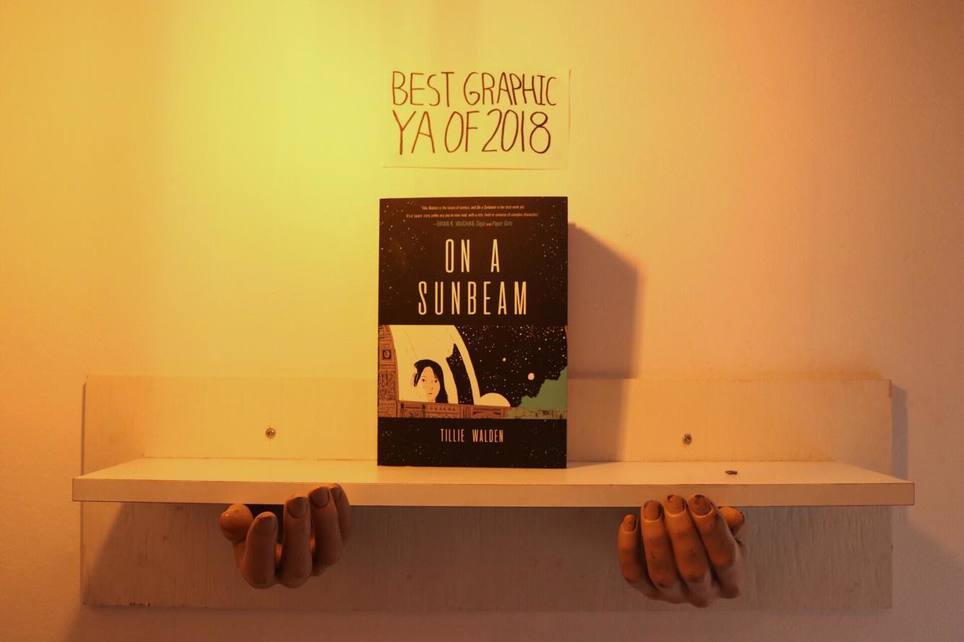 On a Sunbeam - Tillie Walden, First Second
I read this masterpiece in an entire night. I could simply not stop reading it. The story takes place in the future, in an universe where space is within our reach and where men have disapered. It follows Mia, a young stubborn woman, who enlists in an interspace mission to restaure old buildings. Will this mission also let her find Grace, her true love lost somewhere in the Staircase, the region at the farthest edge of space ?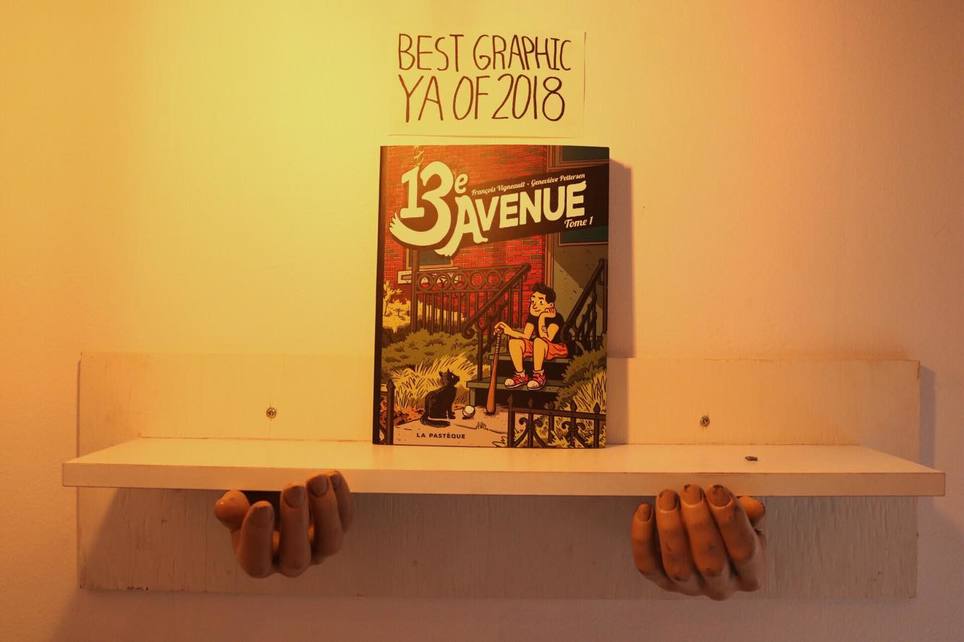 13e avenue - Illustré par François Vigneault et écrit par Geneviève Petterson, La Pastèque
Après le décès de son père, Alexis et sa mère quittent Chicoutimi et emménagent à Montréal, dans le quartier Rosemont. Quel plaisir de retrouver la plume de Geneviève Petterson agrémentée des illustrations de François Vigneault ! Un excellent roman graphique qui célèbre l'amitié, l'amour, le deuil et la résilience.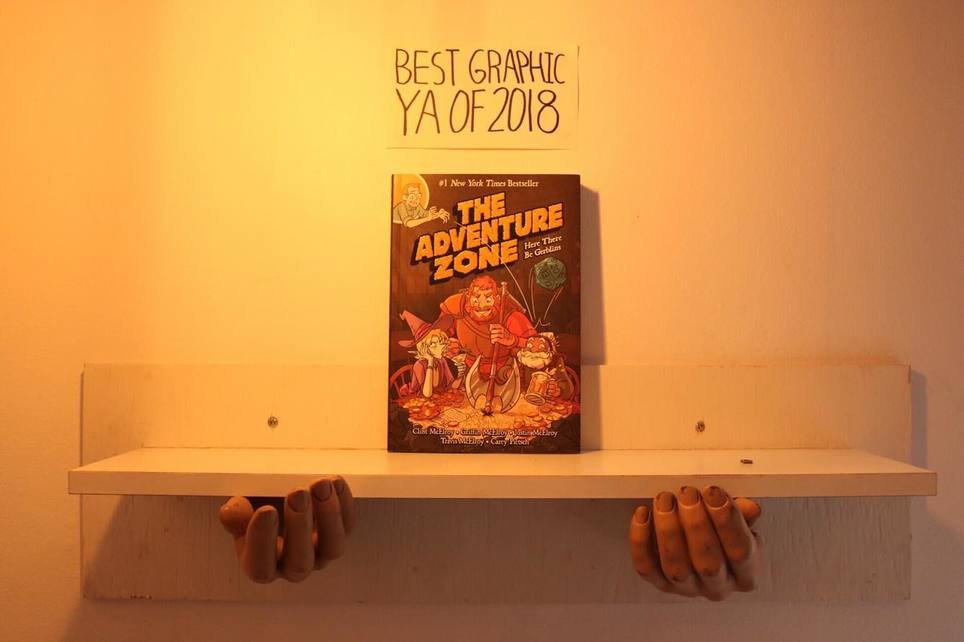 The Adventure Zone - Clint McElroy, Griffin McElroy, Justin McElroy, Travis McElroy and Carey Pietsch, First Second
Based on the podcast of the same name, The Adventure Zone follows Taako the elf wizard, Merle the dwarf cleric, and Magnus the human warrior in an adventure that will remind you of a D&D game. Funny and addictive !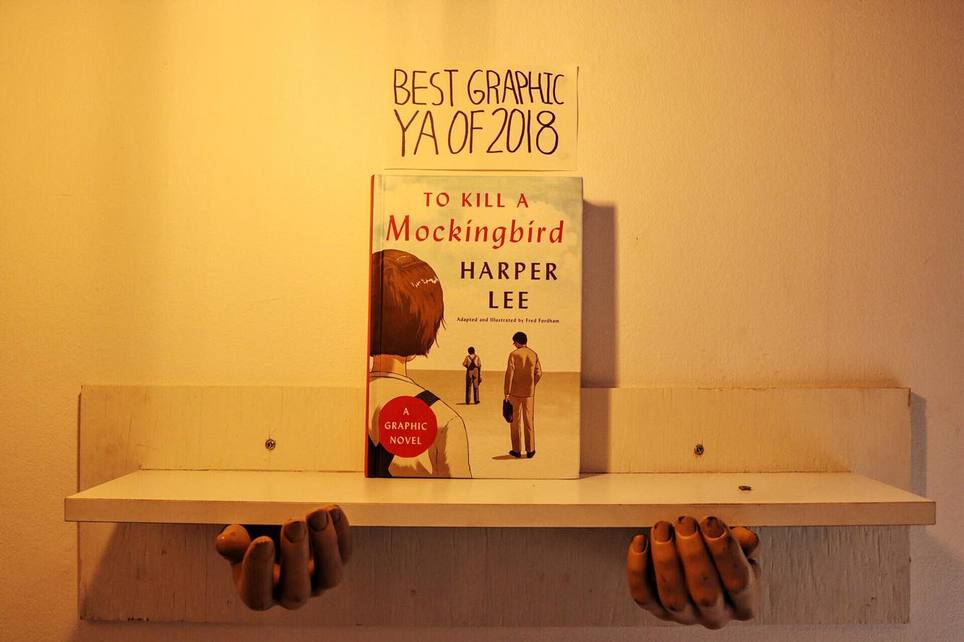 To Kill a Mockingbird - Harper Lee, adapted and illustrated by Fred Fordham, Haper
The acclaimed and beloved Pulitzer Prize winning American classic is here adapted as a graphic novel. It was a pleasure for me to meet again Scout, Jem, Boo Radley and Atticus Finch and to better understand the subtilities of Haper Lee's stoy, as I had only read a short version of this classic in one of my English class in high school. Is it definetly a must read graphic novel, for those who have read the book and for those who haven't.