Book Club Recap: January's GNBC reads Bad Friends!
January 17, 2019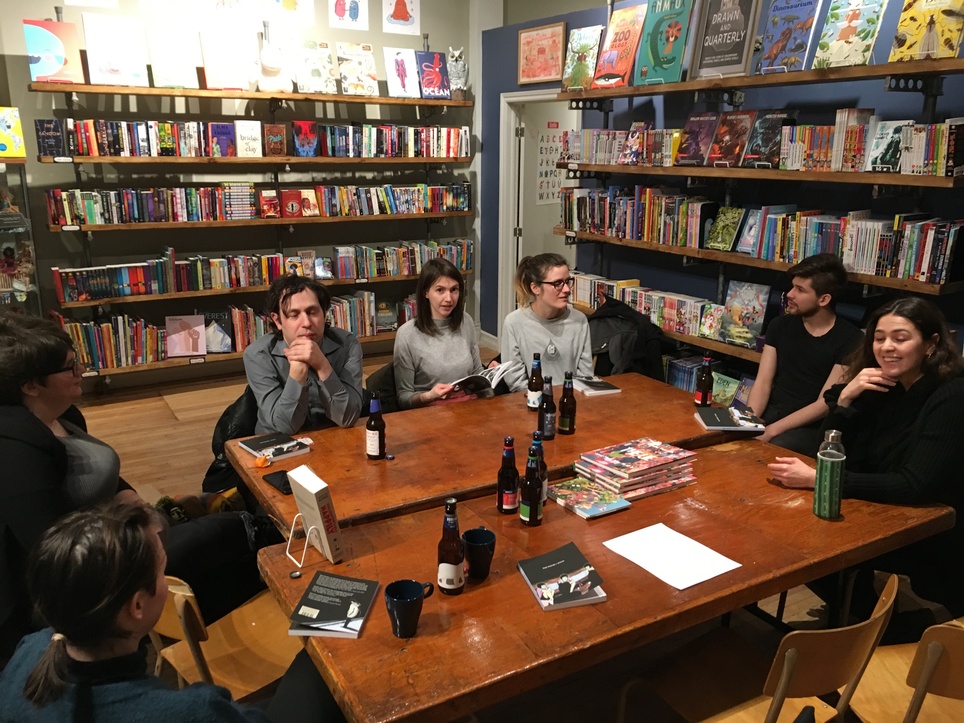 We had a great group come out for this month's graphic novel book club, reading Ancco's Bad Friends!
A troubling, melancholy, and fascinating story of disadvantaged girls in 1990s South Korea, the group discussed a variety of topics, from child abuse, friendship, and the 1997 Asian Financial Crisis, all the way to sugarbabies and the future of AI.
Thanks again to everyone who came, and see you next month for a discussion of Tommi Parrish's The Lie and How We Told It!