Chantal's Summer Reads
July 1, 2019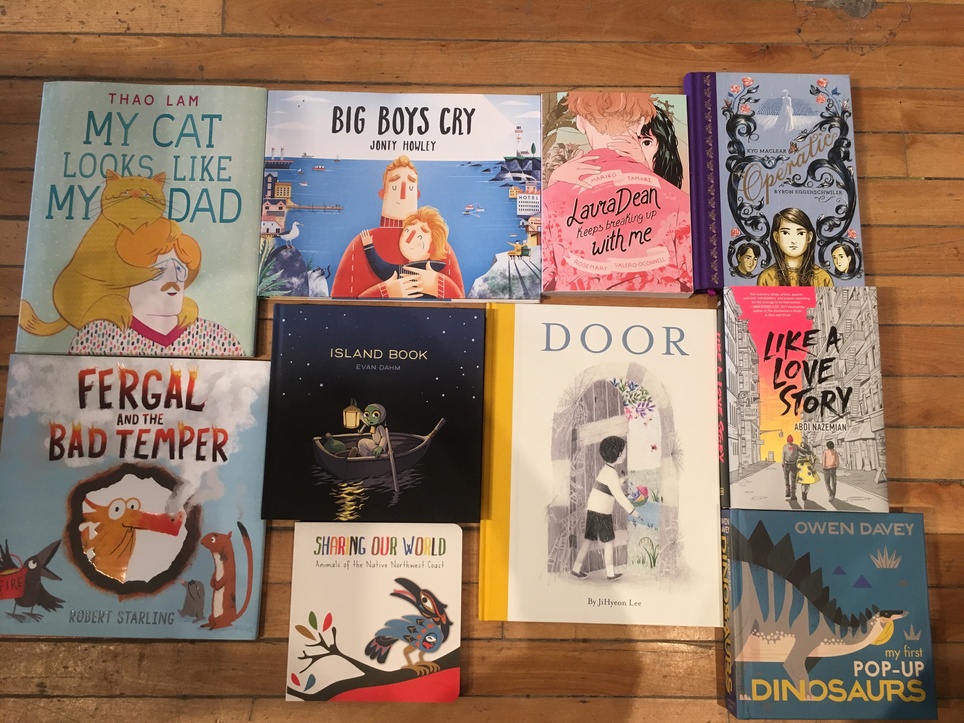 Vacation time is near! The feel of the grass against our legs, the possibility of sand between our toes. Or maybe not, mother nature has been playing more than a few tricks on us: cold windy sunny days, warm rainy grey days...sigh
Whatever the day at least we can read! Here is my selection of children and young adult books to help us get through the summer and non-summer like days.
Sharing Our World Animals of the Northwest Coast

First Nations and Native artists share their culture and art demonstrating the Unique relationship and the respect they have with animals, The graphics in this book are gorgeous, colourful and engaging. Any child would benefit from this lovely book.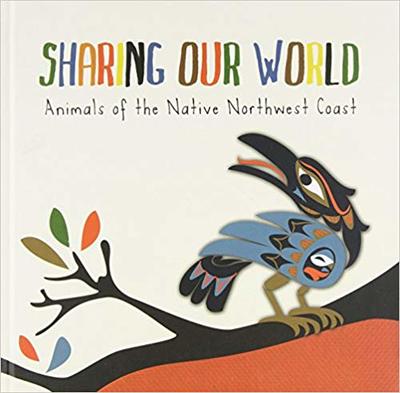 Sharing Our World
Ian Reid
Additional authors/illustrators: Cranmer, Ryan - Horne Sr., Francis - Windsor, Paul - Bulpitt, Corey - Young, T.J. - Houstie, Ben - Isaac, Eugene -...
More Info
Operatic
I grew up with Opera and classical music playing in our house each and every day. My parents had the classical music station on all the time and when that wasn't on, they played a record, usually opera. This definitely made me a little different from my friends. Which is why I can't wait to Read Operatic. The Main Character Charlie discovers the Opera singer Maria Callas. Charlie uses Callas diva lifestyle as an example of how to survive her own life issues. Making her a little different.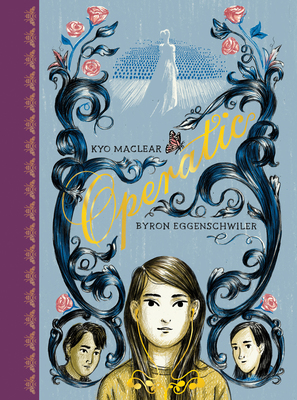 Operatic
Kyo Maclear
Somewhere in the universe, there is the perfect tune for you.It's almost the end of middle school, and Charlie has to find her perfect...
More Info
My first Pop - Up Dinosaurs
Are there any Dinosaur lovers in your house? This is a beautiful pop-up book to get them interested if they aren't already. Owen Davies is an incredible illustrator of animals and wildlife. Each name of the dinosaur 's name is written clearly and then phonetically to help out mom and dad to pronounce those challenging names with ease.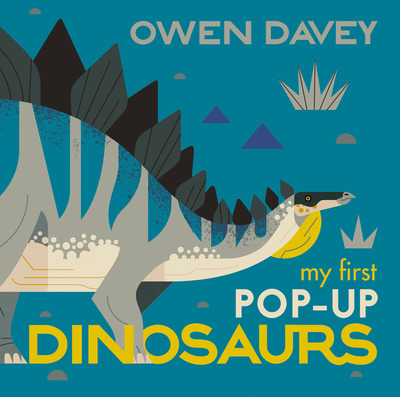 My First Pop-Up Dinosaurs
Owen Davey
Stylish artwork by award winner Owen Davey makes this 3-D introduction to dinosaurs a standout.Watch long-extinct creatures spring to life in a striking first...
More Info
My Cat Looks Like My Dad
Take a walk around your neighbourhood on a sunny afternoon and I'll bet that you will find at least one person who looks like the dog they are walking or resembles the cat sitting next to them on their front porch. The front cover of this book caught my eye and made me laugh out loud, both the cat and the man looked like people I know. I'm sure you will relate once you turn the pages of this book.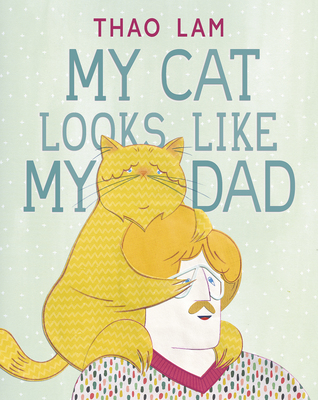 My Cat Looks Like My Dad
Thao Lam
New from the creator of Wallpaper and Skunk on a String comes a witty and uplifting picture book that will speak to families of...
More Info
Big Boys Cry
Levi learns from his father that boys don't cry. But when he walks to school he learns of a completely different world. A world where men can emote freely experiencing tears of joy, sadness, fear and everything in between. The mantra of Boy's don't cry starts to fade as he continues his walk to school. With a single tear, he starts his new school year. And when he arrives home, he finds his father crying. His dad explains that yes big boys do cry, and the reason he is crying is that he was worried about Levi's first day of school. This book is perfect to read to both boys and girls helping them understand that it's okay to express the emotions that make them cry.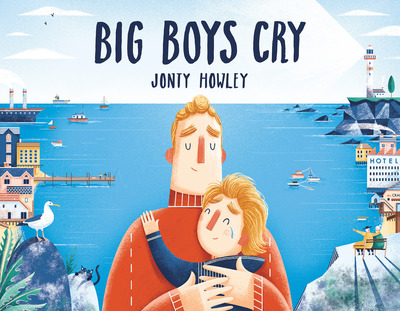 Big Boys Cry
Jonty Howley
Let boys cry! This picture book imagines a world in which boys are encouraged to express their full range of emotions.It's Levi's first day...
More Info
Door
This Wordless picture book takes us on a mysterious trip with a young boy. He finds a key and opens a door. I can't imagine a better book than this to evoke any child or adults imagination. The book is filled with silent friendly adventures and mischievous creatures. Illustrated in gorgeous soft colours.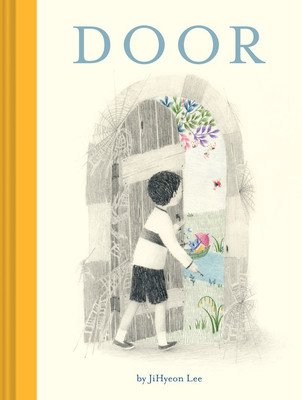 Door
Jihyeon Lee
A New York Times Editors' Choice Book!>"This remarkable wordless picture book bursts with buoyant energy as a boy finds the key to a long-unopened...
More Info
Like a love story
The year is 1989 and the world is so very complicated to Reza an Iranian boy who just moved to the city with his mother and new family. He knows he is gay, but unsure how to embrace it. The AIDS crisis is all over the news and most people's feelings about the LGBTQ+ community are misguided and fearful. Reza finds two people he really cares about by playing the role of a straight boy he finds a girlfriend Judy and her best friend Art an out and proud activist. Confused emotions, suppressed desires, strong friendships and political beliefs make up this beautifully written book. Not just for Young adults this book is great for adults too. It beautifully recreates the atmosphere of being a teen in the late 80's and early 90's.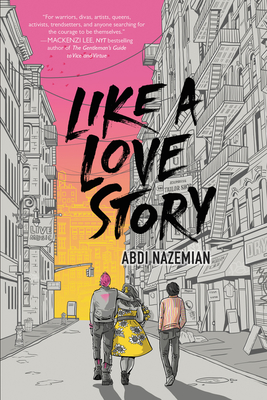 Like a Love Story
Abdi Nazemian
"A love letter to queerness, self-expression, and individuality (also Madonna) that never shies away from the ever-present fear within the queer community of late...
More Info
Island Book
Island Book, has been taunting me almost every day. And I promise I will get to it. It began as a web comic. Sola the main character encountered a monster at a young age. the monster caused chaos and destruction on Sola's Island and it's pointed attention to her made her an outcast from her community. Her desire to find the monster and ask why? Sets her on an adventure causing her to leave her island and explore and find new islands and unique friends.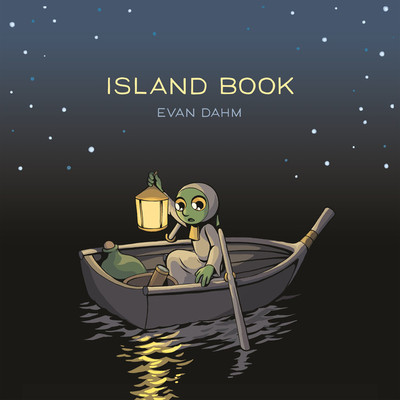 Island Book
Evan Dahm
Set sail withIsland Book, Evan Dahm's epic graphic novel about friendship, teamwork, and the wisdom we gain when we face the unknown with bravery...
More Info
Fergal and The Bad Temper
Do you have a little or big fiery tempered dragon in your life? I have two maybe three, maybe I can be a bit like Fergal on one of my off days. Fergal's bad temper gets him into a lot of trouble, causing him to miss dinner, lose friends and no longer play soccer. Once he realizes how much trouble losing his temper can cause he finds new ways to manage it. Everyone can learn from Fergal.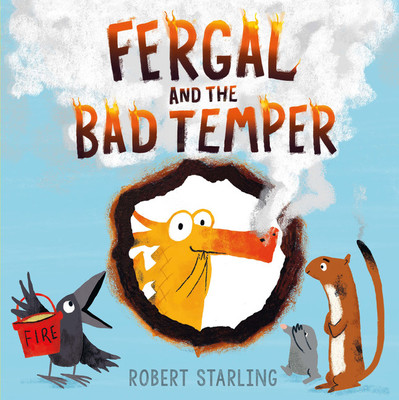 Fergal and the Bad Temper
Robert Starling
A young dragon must learn to control his anger in Robert Starling'sFergal and the Bad Temper, a funny picture book for fiery kids everywhere!Fergal...
More Info