D+Q Picks of the Week: Disa Wallander's debut, Mochizuki's Wes Anderson, two memoir-criticism hybrids, and the lurker's internet
February 26, 2020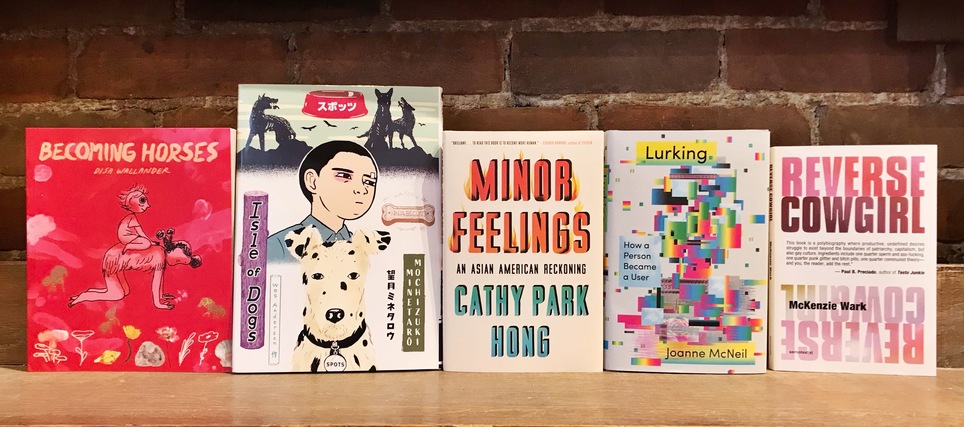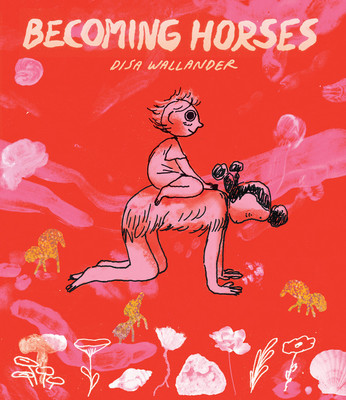 Becoming Horses
Disa Wallander
Sometimes I dream about myself and in my dream I'm someone else But also, I am me becoming the horse that I want to...
More Info
Disa Wallander is a Stockholm-based cartoonist and illustrator and Becoming Horses is her debut graphic with Drawn & Quarterly. It's a dreamlike, non-narrative comic in which a handful of childlike characters explore an abstract landscape of shapes and feelings that's rendered with a mixed-media assemblage of drawing, photography, and painting. Like a through-the-looking-glass version of Tove Jansson's moomin comics, Wallander's art drifts across the borders of bodies and spaces, art and reality, creating a fuzzy-edged world of constant transformation suffused with a sensibility of wise tenderness.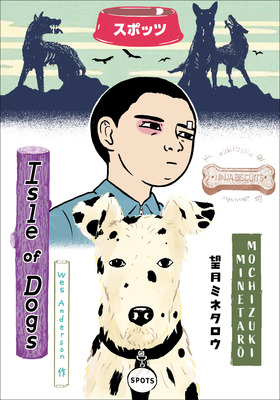 Wes Anderson's Isle of Dogs
Minetaro Mochizuki
This manga adaptation of the film by legendary director Wes Anderson features a new take on the story about the banished bowsers of trash...
More Info
Minetaro Mochizuki's manga comics, with their hip characters and fastidious attention to costume and setting (especially in his Chiisakobé series), are often compared to Wes Anderson, so it's entirely appropriate that he's created a manga adaptation of Anderson's most recent film, Isle of Dogs. Originally serialized in Japan's Weekly Standard manga magazine and translated into French last year, Mochizuki's Isle of Dogs is finally available to English audiences in a deluxe hardcover edition from Dark Horse.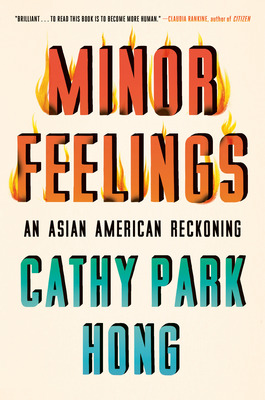 Minor Feelings
Cathy Park Hong
A ruthlessly honest, emotionally charged, and utterly original exploration of Asian American consciousness and the struggle to be human"Brilliant . . . To read...
More Info
Cathy Park Hong is the author of three award-winning poetry collections and the poetry editor of The New Republic. Minor Feelings, her first work of non-fiction, is a blend of memoir and cultural criticism that is funny, vulnerable, and provocative in its exploration of the "minor feelings" of shame, suspicion, and melancholy that haunt racialized experience in the United States, particularly at the points where it contradicts the assumptions of mainstream American optimism. This intimate and at times devastating book offers a portrait of a writer searching for a language with which to speak honestly about family, poetry, friendship, and depression.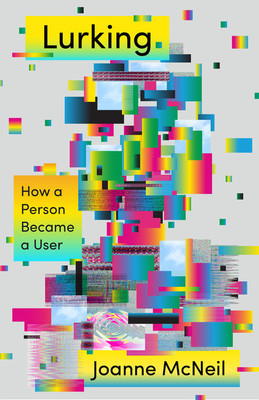 Lurking
Joanne McNeil
A concise but wide-ranging personal history of the internet from—for the first time—the point of view of the userIn a shockingly short amount of...
More Info
A former editor of venerable art-and-technology site Rhizome, Joanne McNeil has been a leading writer on art, technology, and society for the last decade, with bylines at the New York Times, The Baffler, Dissent, Frieze, Modern Painters, Wired, and elsewhere. Lurking, her first single-author book, is an expansive history of the internet from the perspective of the user. Rather than entrepreneurs, visionaries, and corporations, it offers a glimpse of how our intimate lives have been shaped by the social web in a relatively short period of time, with impacts on our notions of privacy, identity, and community that arrived so incrementally that many of us have forgotten how it happened. McNeil reminds us how the internet came to be the way that it is, and asks us to think about how it could be different.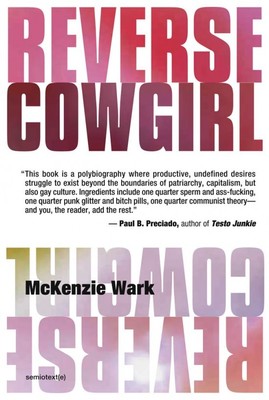 Reverse Cowgirl
McKenzie Wark
McKenzie Wark invents a new genre for another gender: not a memoir but an auto-ethnography of the opacity of the self.Another genre for another...
More Info
McKenzie Wark is a media theorist best known for books like Gamer Theory (2007) and A Hacker Manifesto (2004), as well as for a string of more recent titles published with Verso Books, including last year's Capitalism is Dead: Is This Something Worse?. Reverse Cowgirl is perhaps Wark's most personal book, however: an autofictional, auto-theoretical memoir of her own sexual history and recent transition that chronicles "the author's failed attempts at being gay and at being straight across the shifting political and media landscapes of the late twentierh century." Modelled on works such as Paul B. Preciado's iconic Testo Junkie, Wark's autoethnography charts a unique trajectory through music, fashion, theory, and fucking.