D+Q Picks of the Week: Tenderness, Travel, and Retelling
September 3, 2019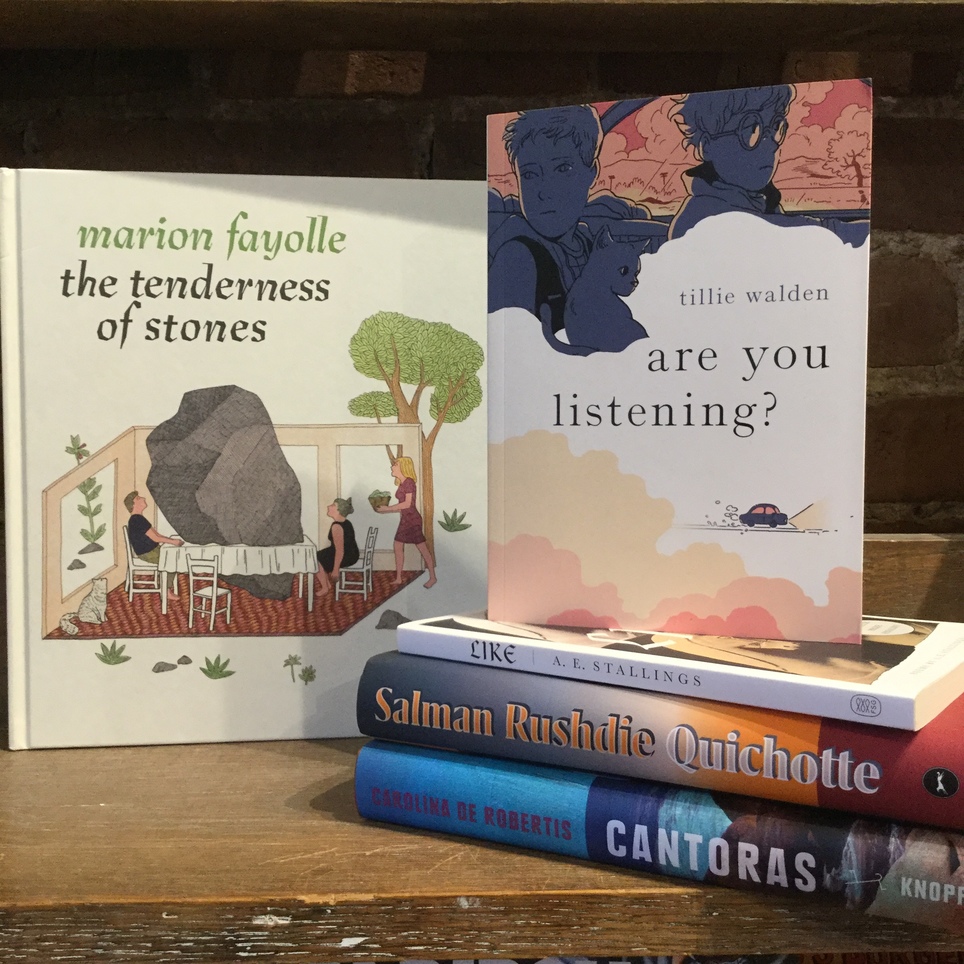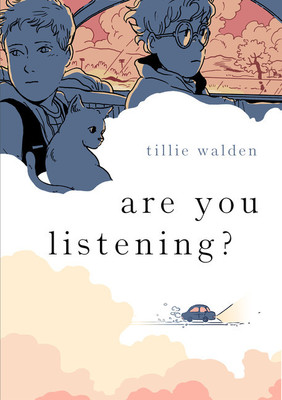 Are You Listening?
Tillie Walden
The graphic novelAre You Listening? is an intimate and emotionally soaring story about friendship, grief, and healing from Eisner Award winner Tillie Walden.Bea is...
More Info
Tillie Walden's latest graphic novel brings back her signature super-saturated colour schemes and sprawling landscapes, but with a darkness we haven't seen before. This touching intergenerational road trip story explores trust and trauma, with a little help from a magic cat.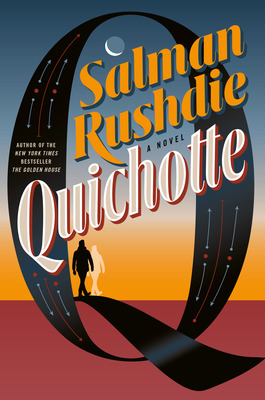 Quichotte
Salman Rushdie
A dazzling Don Quixote for the modern age—an epic tour de force that is as much an homage to an immortal work of literature as it is...
More Info
When you've been a literary superstar as long as Rushdie, what's left for you to write? Don Quixote, of course. In this Booker-shortlisted new novel, Rushdie demonstrates that his ability to keep a finger on the pulse of contemporary life has kept pace with his evergreen reputation.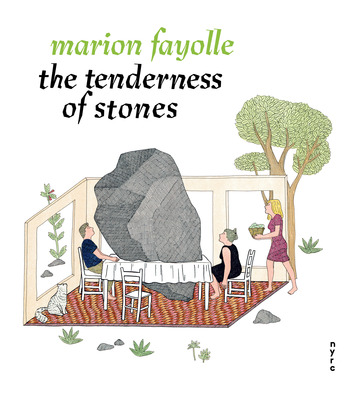 The Tenderness of Stones
Marion Fayolle
A surreal and stunningly beautiful graphic novel about death, mourning, and family by one of the most promising young artists working today."We buried one...
More Info
In this new book, Fayolle takes the fragmentation that comes with family illness literally, and then some. The characters' father becomes a larger-than-life presence in their lives, leaving a trail of useless body parts that the whole family must come together to take care of.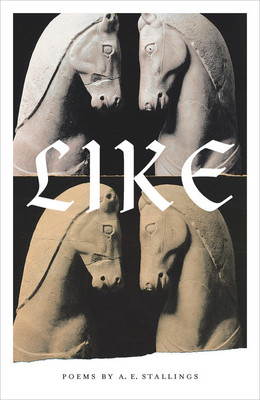 Like
A. E. Stallings
A Finalist for the Pulitzer Prize in PoetryA stunning new collection by the award-winning young poet and translatorLike, that currency of social media, is...
More Info
Stallings' latest collection is crowded with both familiar things and things so ubiquitous that mentioning them is unfamiliar. Nowhere is this more clear than in the poem for which the collection is named, a sestina in which we witness "like" as it transforms into both subject and object.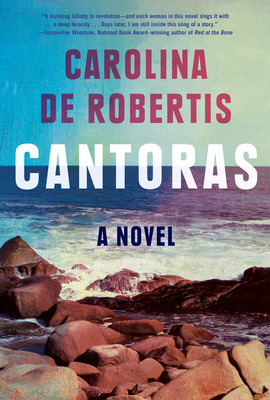 Cantoras
Carolina De Robertis
"Cantoras is a stunning lullaby to revolution—and each woman in this novel sings it with a deep ferocity. Again and again, I was lifted,...
More Info
Set in Uruguay in the 70s and 80s, this new novel offers a new take on queer love. Five women make a home for themselves in a coastal retreat amidst a turbulent and hostile political landscape.