D+Q Picks of the Week: The Power of Speculative Fiction and Many, Many Short Stories!
February 3, 2020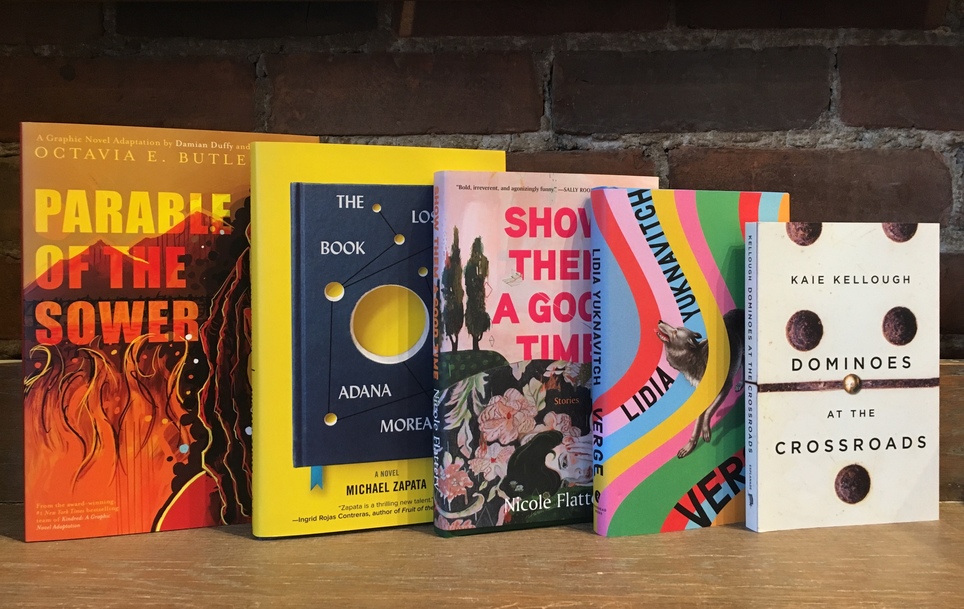 Parable of the Sower - Octavia E. Butler, Damian Duffy, John Jennings
After the success of their graphic novel adaptation of Octavia Butler's Kindred, Duffy and Jennings are back with the afrofuturist novelist's seminal dystopia Parable of the Sower. Set in a precarious 2024, where borders are closed, streets are dangerous, and environmental collapse is an inescapable reality, the story follows Lauren Olamina as she navigates an increasingly hostile world, her gift (and curse) of hyperempathy, and her nascent religion Earthseed. With bold colours and an introduction by Nalo Hopkinson, this breakneck adaptation does all the justice required to Butler's iconic, and prescient, masterpiece.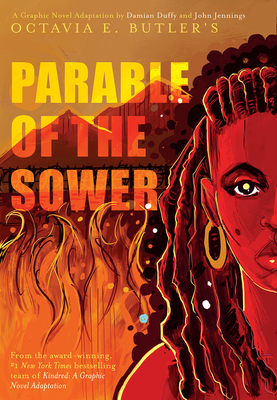 Parable of the Sower:  A Graphic Novel Adaptation
Octavia E. Butler
More Info
Dominoes at the Crossroads - Kaie Kellough
Fresh from Kaie Kellough -- whose previous releases Accordeon and Magnetic Equator continue to be store favourites -- comes Dominoes at the Crossroads, a collection of stories mapping an alternate Canada where past intersects with present, the Caribbean diaspora spiderwebs outward, and jazz musicians, fugitive slaves and historians all get their say.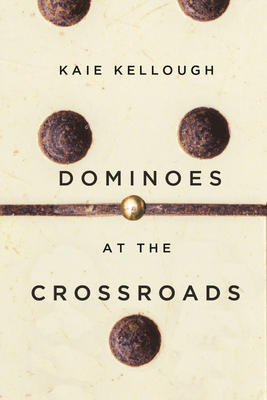 Dominoes at the Crossroads
Kaie Kellough
In Dominoes at the Crossroads Kaie Kellough maps an alternate nation--one populated by Caribbean Canadians who hopscotch across the country. The characters navigate race,...
More Info
Verge - Lidia Yuknavitch
Verge exists in the space between pain and survival. The novelist's first foray into short stories, each narrative in the collection sits in discomfort, trying to claw its way out. A master storyteller, Yuknavitch shows us in turn an eight-year-old black market medical courier, a restless lover haunted by his mother, a teenager gazing out toward a nearby prison. All characters lost and yearning to be found.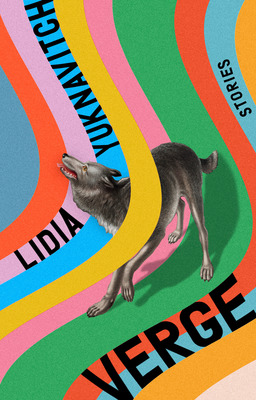 Verge
Lidia Yuknavitch
Named one of the Most Anticipated Books of the Year by Vogue, Buzzfeed, Hello Giggles, and more. A fiercely empathetic group portrait of the marginalized and...
More Info
The Lost Book of Adana Moreau - Michael Zapata
In this layered novel about home, storytelling, and speculative fiction, Saul Drower finds himself in possession of the final manuscript of Adana Moreau, a cult science fiction writer who died decades prior and was thought to have destroyed the only copy of her second work. In his search for answers, Saul finds himself traversing a Katrina-destroyed New Orleans and questioning his own family history.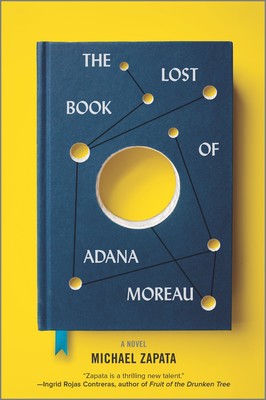 The Lost Book of Adana Moreau
Michael Zapata
A Boston Globe Most Anticipated Book of 2020A Most Anticipated Book of 2020 from The Millions"A stunner—equal parts epic and intimate, thrilling and elegiac."—Laura...
More Info
Show Them a Good Time - Nicole Flattery
Called "agonizingly funny" by Sally Rooney, Flattery's short story collection is populated by women who refuse to remain in their allotted roles, be it celebrity's girlfriend, widower's second wife, or lecherous professor's student. The dark and darkly funny stories offer brutal honesty and insight into the lives and minds of characters unafraid to live beyond expectations, while the surreal worlds they inhabit offer a truth all their own.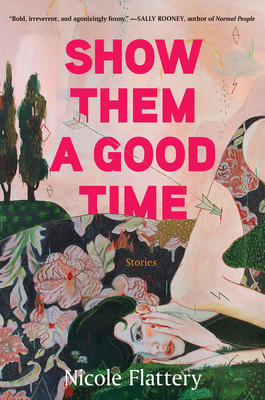 Show Them a Good Time
Nicole Flattery
"Show Them a Good Timeis a master class in the short story-bold, irreverent and agonizingly funny." Sally Rooney, Author ofNormal People andConversations with FriendsNamed...
More Info