Event Recap: Aminder Dhaliwal launches Woman World
November 26, 2018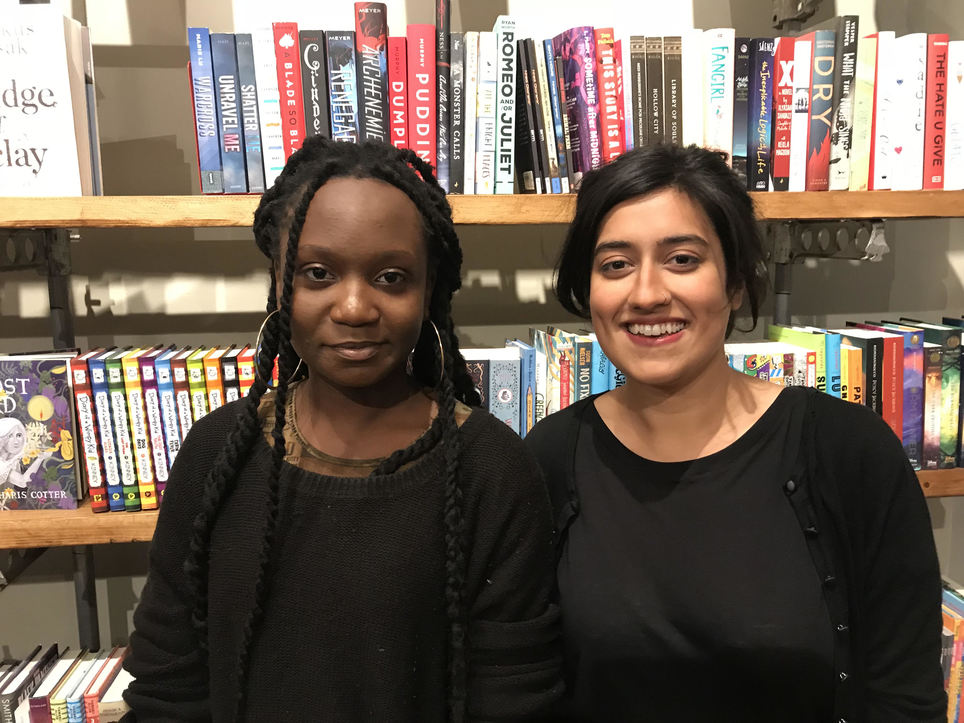 Last week, we had the great honour of hosting Aminder Dhaliwal for the launch of her new incredibly funny and sweet book, Woman World. La Petite D+Q was full, with only standing room. With the lights off and the only light a warm standing lamp, the room was as cozy as if you were listening to a personal reading. But the constant laughs in the room reminded you that you definitely weren't alone.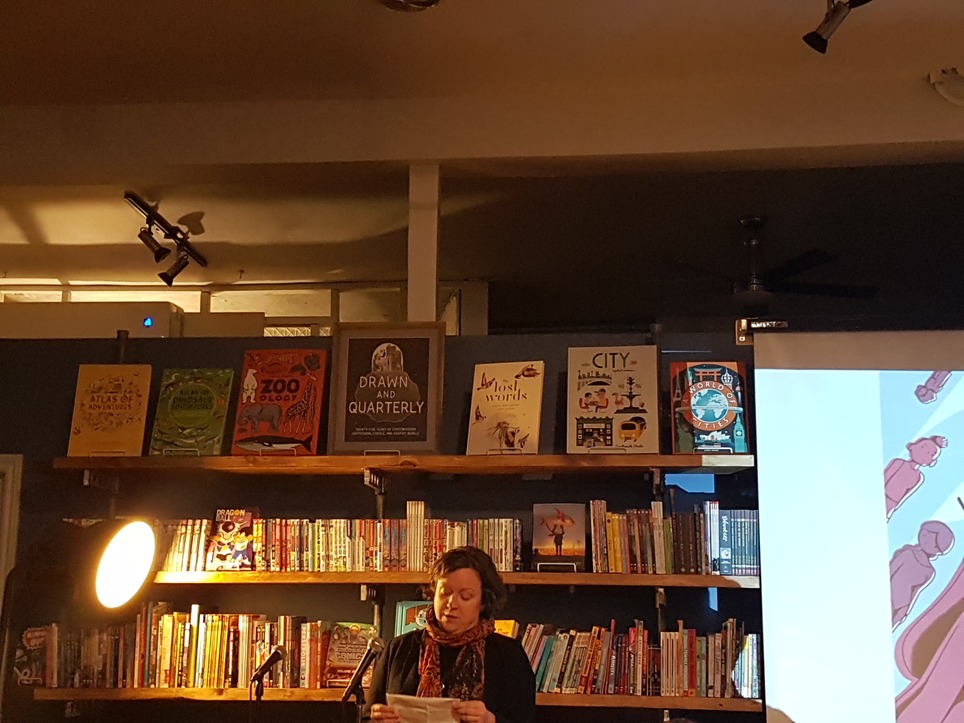 Peggy Burnes started off the evening by introducing Aminder Dhaliwal. She mentioned receiving an email through submissions of the whole graphic and being delighted by every page. And the process of working together on this book continued to be smooth, maybe the smoothest of any D&Q published book.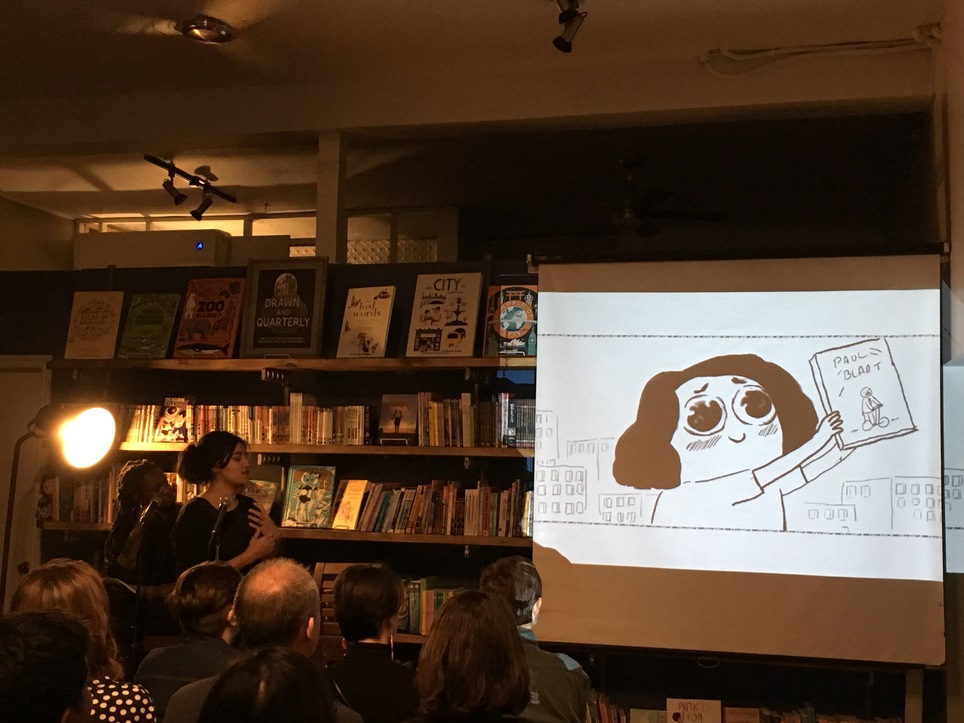 Aminder started off with a live reading from the comic with slides, doing a variety of different voices for each character, stoping on the Paul Blart slide for some deep laughs. When asked if she liked the movie, she said she doesn't even really remember it.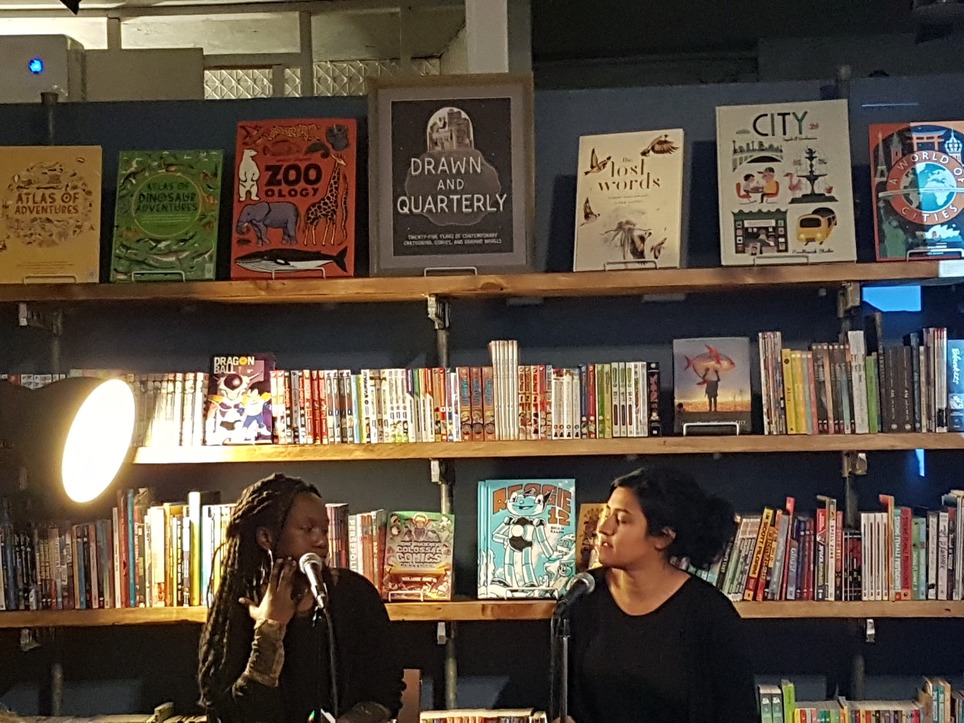 The evening continued with a fun and hilarious interview with local comedian Tatyana Olal. They talked about staying focused, accessible feminism, the woman's march, and what it was like for Aminder to work on a project alone after working in a writer's room as an animator for so long. A humbled Aminder was likened to Beyonce going solo, and Tatyana reminded us that Michelle Williams is the under-appreciated Destiny's Child member we should all remember.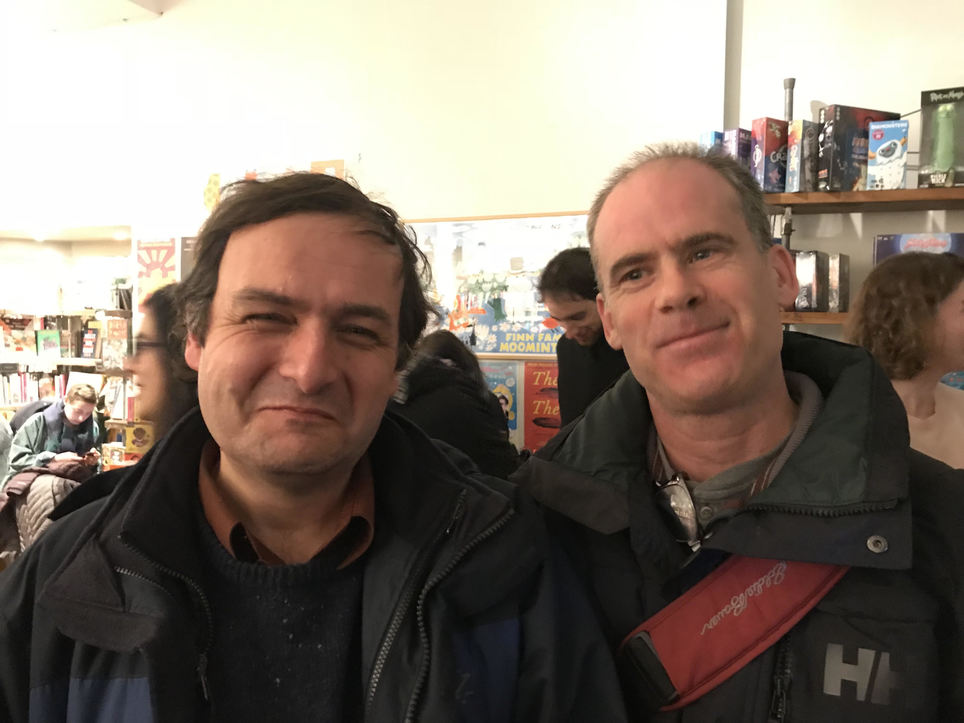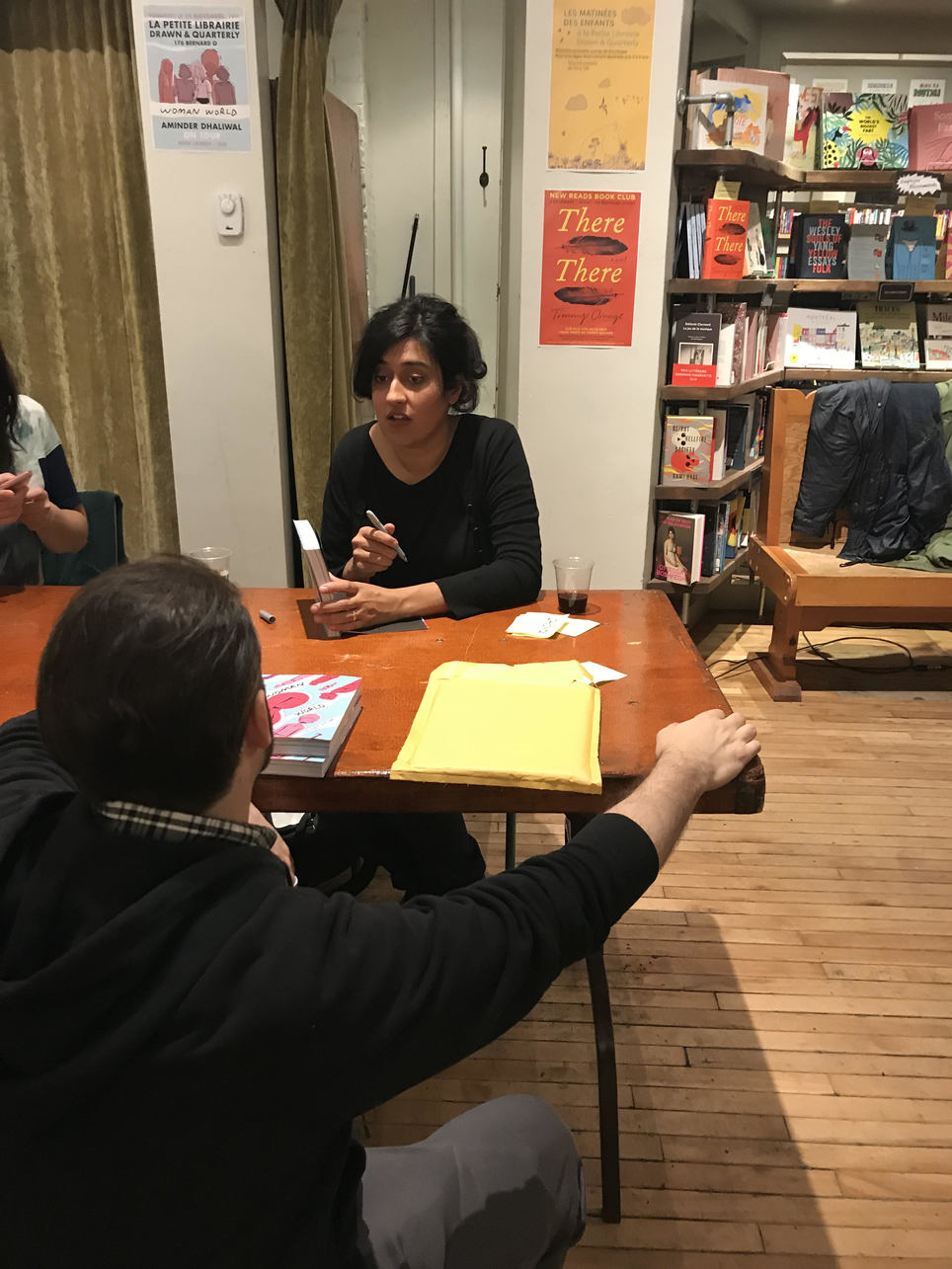 The event ended with a Q&A and signing, where Aminder regaled book signees with sweet stories. Thanks so much to Aminder + Tatyana for a lovely evening, a world without men, and lots of laughs.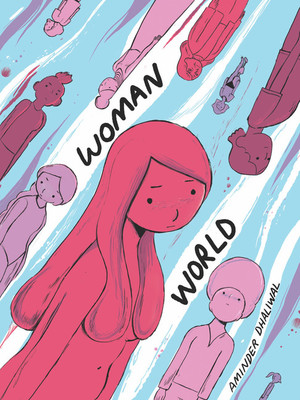 Woman World
Aminder Dhaliwal
The hilarious and wildly popular instagram comic about a world with no men With her startling humor, it's no surprise that Aminder Dhaliwal's web...
More Info