Events F.A.Q.
March 5, 2020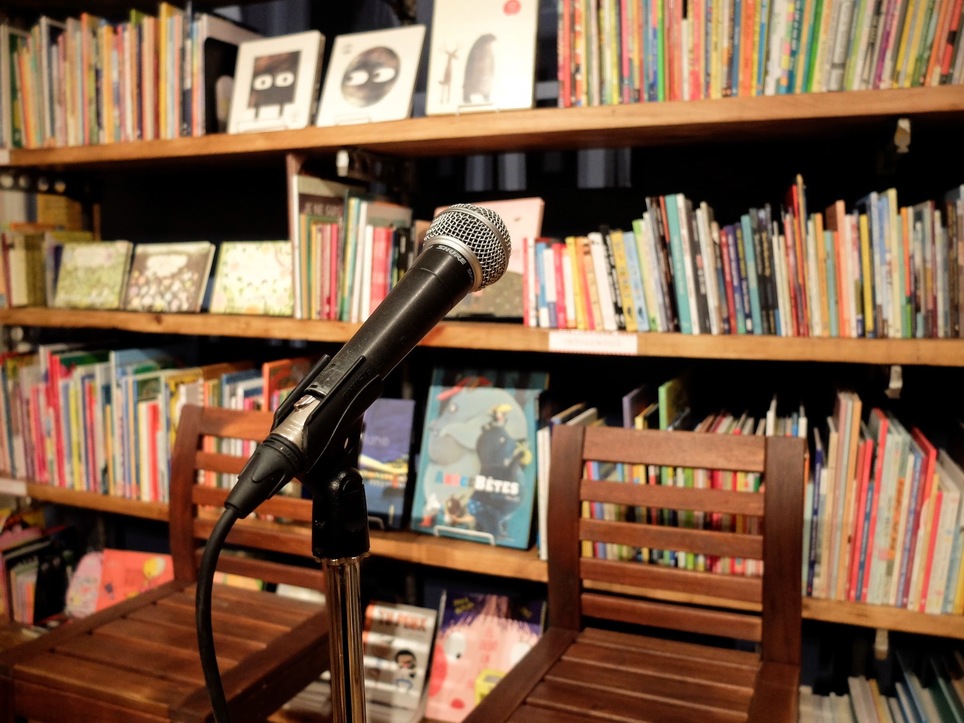 Got some questions? Here are some answers.
What kind of events do you host?
We host a variety of events ranging from morning story hours to evening launches, readings, and book clubs. Every event we host must feature a new book. We usually ask that there's a clear Montreal connection to ensure a good crowd, and we ask that you feel confident that a minimum of 30 people will attend. Take a look at our blog to see our previous events!
How do I contact you regarding my event?
Email us at events@drawnandquarterly.com, and we will do our best to get back to you in a timely manner. Please understand that we receive many more requests than we can accept, let alone address.
When should I be contacting you about my event?
We typically plan for events six weeks, but no more than three months ahead (who knows what the future will bring?). Any later and it becomes difficult to guarantee the space, proper publicity, and even the arrival of your books.
Where do you hold your events?
They take place at our Children's location: La Petite Drawn & Quarterly, 176 Bernard O, Montréal, QC H2T 2K2. The space has a capacity of 100 or so people; standing room or changeable seating. Please note that our shop is not a venue (that is, a rentable space). We host for free and rely entirely on book sales to cover our costs.
I want to host a book club! Cool! Are you aware of the numerous book clubs we already have? Your interest might already be covered! If you think there is a lack in our current offerings feel free to let us know. Can I send you a book/ARC/stuff? Sure! Please be sure to address it to 176 Bernard O, Montréal, QC H2T 2K2, ATTN.: EVENTS. We receive a lot of books and want to be sure your event-related mail reaches the right people.