Floating Bunny Heads - Mona Awad and Chris Boucher launch Bunny, and Big Giant Floating Head
August 15, 2019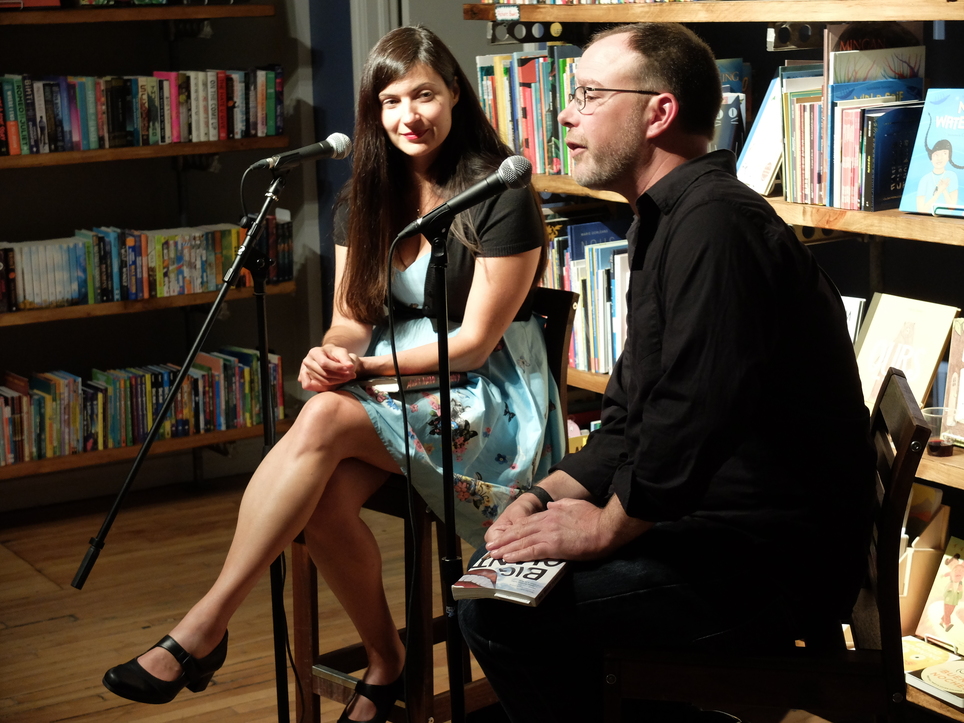 This evening we had the pleasure of welcoming Mona Awad and Christopher Boucher for the launch of their latest titles: Bunny, and Big Giant Floating Head! (I'll have you know: I'd personally recommend both.)
The evening was marked by candid conversation - the best kind - fueled by audience questions with respect to the writing process, the authors' own relations with their work and characters, and grad school.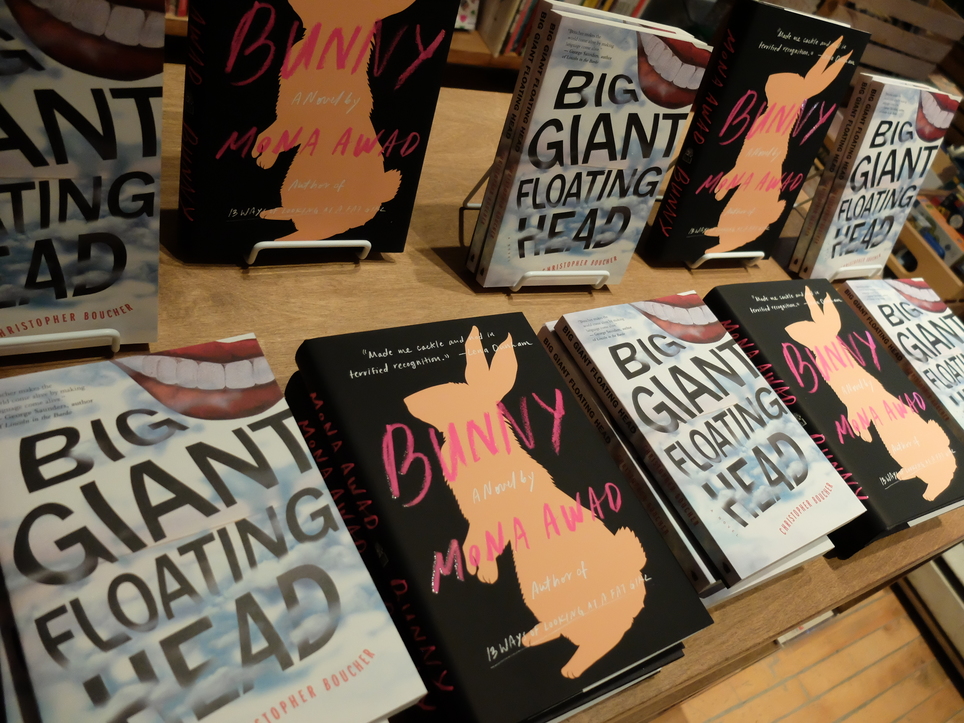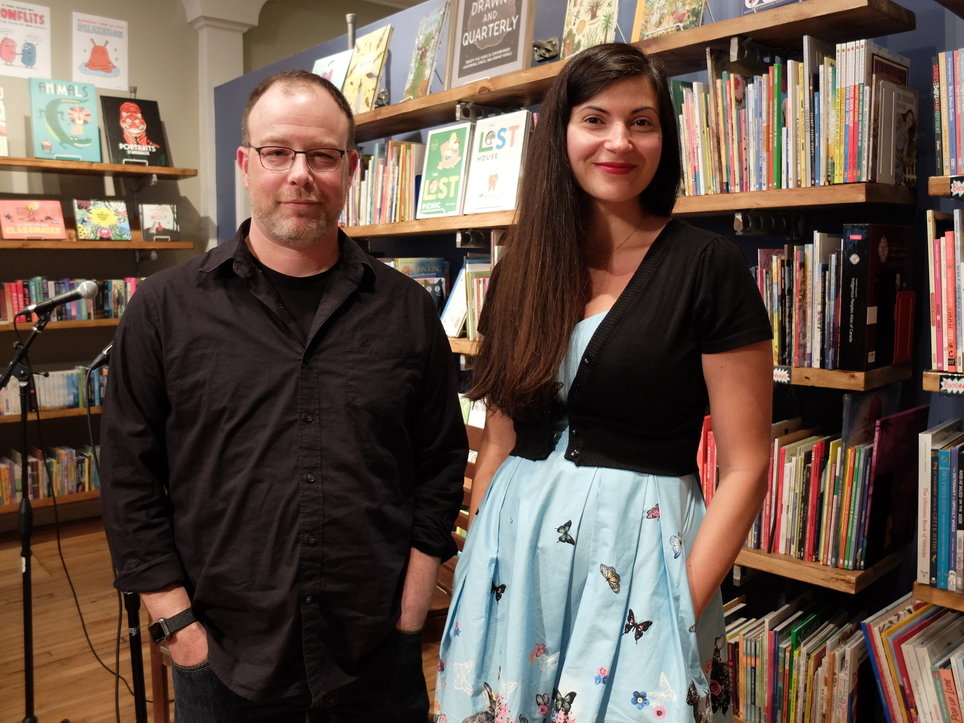 "My mother is not dead." -Christopher Boucher, regarding fictional Christopher Boucher's mother
"I've always had trouble with structure…With every book, I need to go back to the building materials and figure out what this is gonna look like. Now I find that delightful - but that was definitely a weakness."

"I sort of tripped into writing a novel...[in university] I asked myself: can I write the same thing for both of these classes?"
"I needed to grow up a bit - that's part one and I needed to learn how to craft an arc. I needed to exhaust a lot before getting to the end."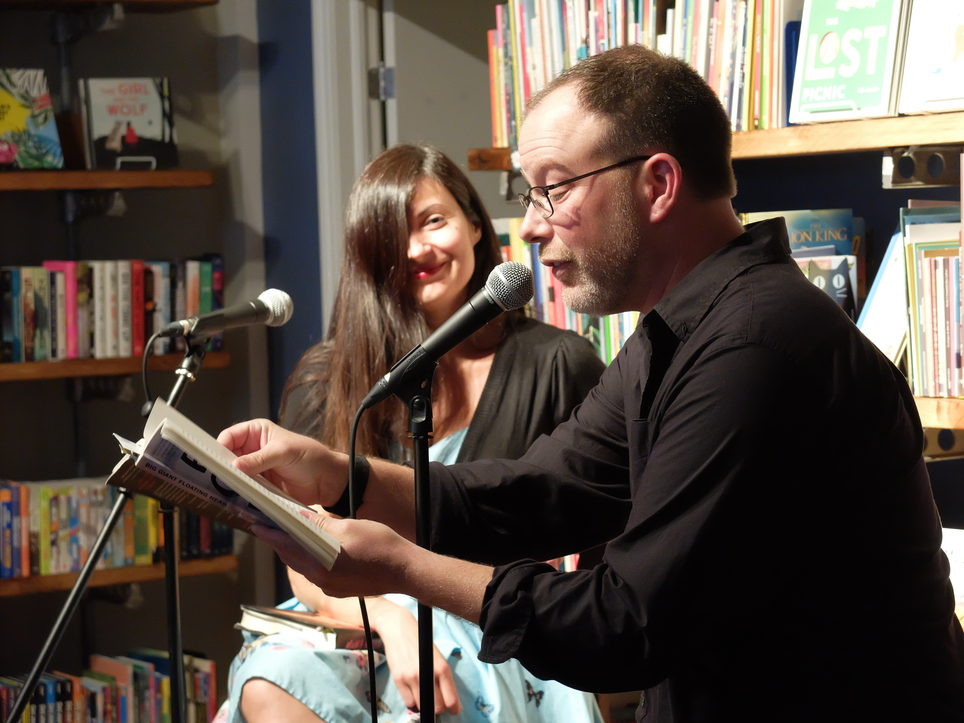 "I've a lot of feelings about MFA programs." -Mona Awad, regarding MFA programs
"The voice came naturally on this one. I was actually working on something else at the time - a bunny hopped by - I took it as a sign."
"The violence was difficult. Real physical action was a real stretch."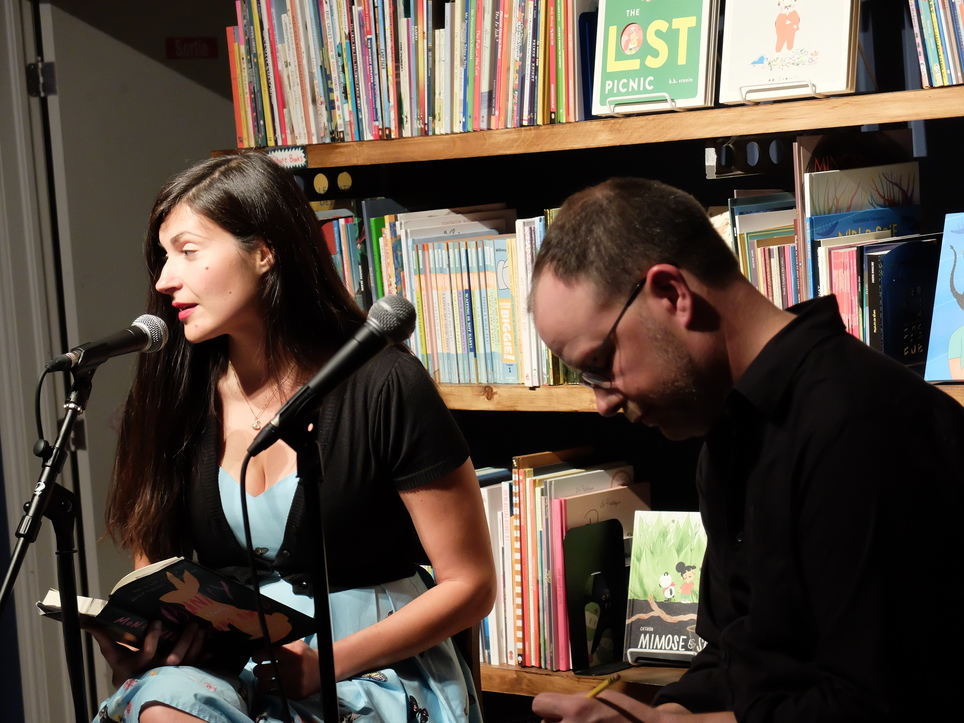 "I must've written so many stories..."
"Where are they?"
"They're terrible."
As much as we'd like to read them, that's totally fair, Mona.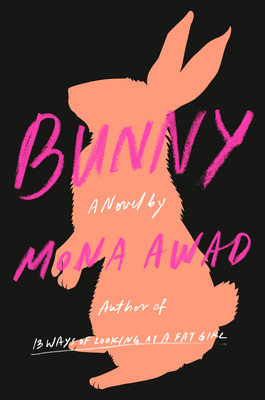 Bunny
Mona Awad
"One of the most pristine, delightful attacks on popular girls since Clueless. Made me cackle and nod in terrified recognition." --Lena Dunham"Every time I...
More Info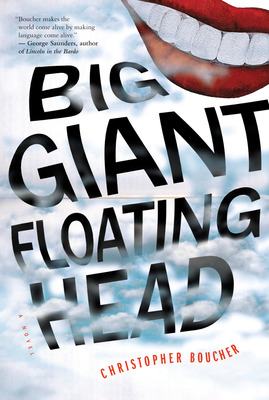 Big Giant Floating Head
Christopher Boucher
"Boucher makes the world come alive by making language come alive." —George Saunders, Lincoln in the Bardo A WILDLY INVENTIVE, HEARTBREAKING, AND HILARIOUS NEW...
More Info