Jay Stephens Launches Dejects!
October 9, 2019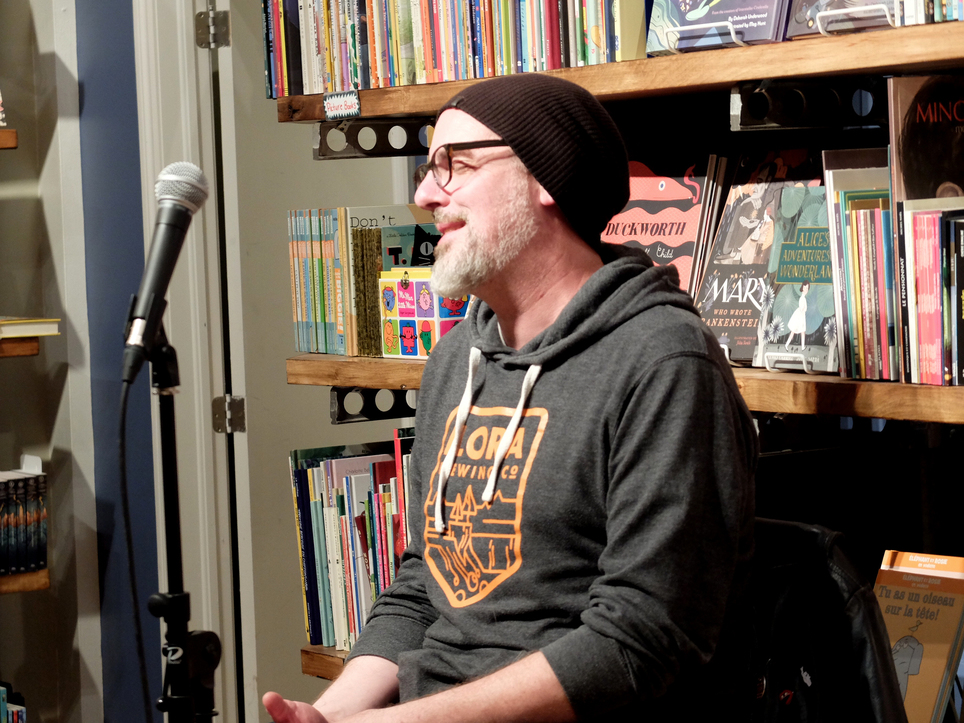 We were graced this evening with Jay Stephens and publisher Michel Vrana for the launch of Jay's latest title Dejects!
A collection of Jay's odd and rejected works, the book contains a personal history of a lifetime in cartooning. "Who the hell wants a collection of someone's lost bits?" It turns out, quite a few of us.
A surprise addition to the book table was Land of Nod #3. Initially published in 1997, this reprint fixes some issues of the original run and is a testament to Michel and Jay's enduring friendship.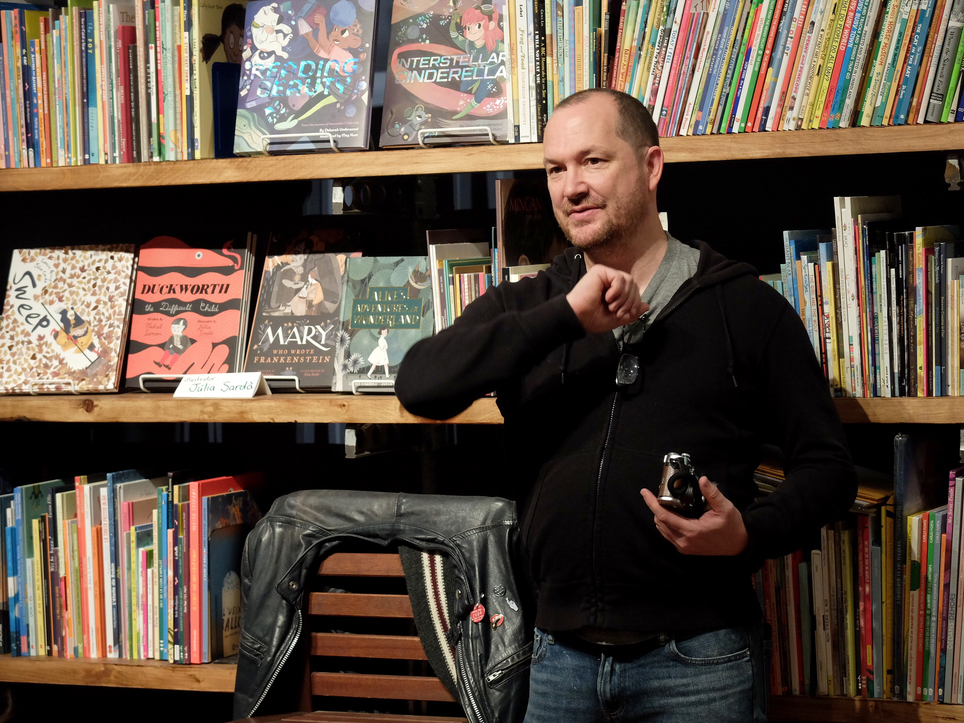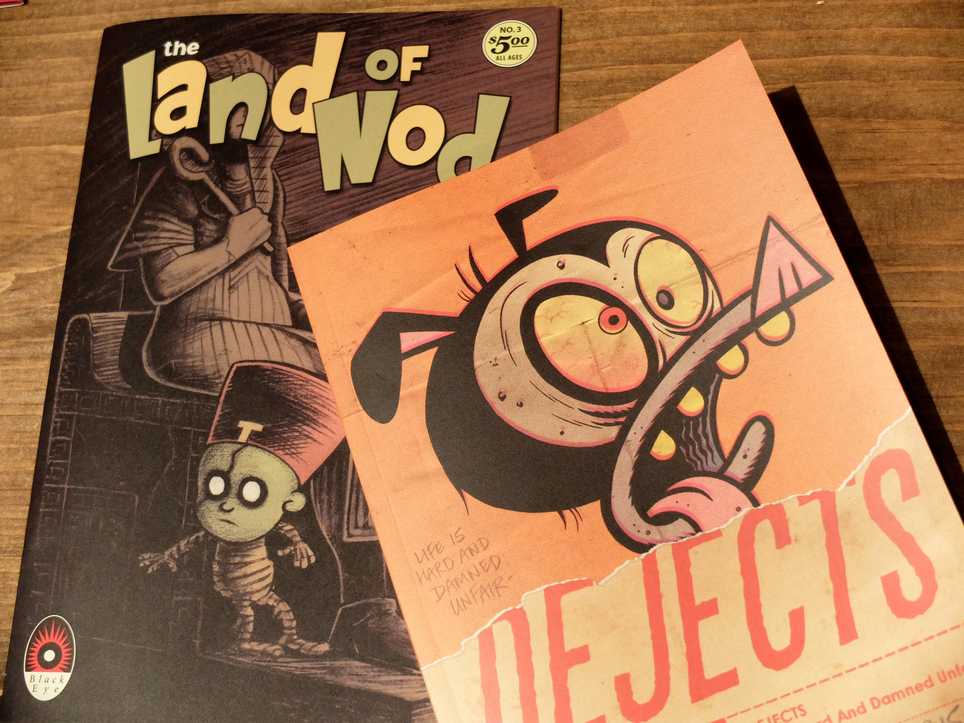 The evening was spent among friends and reminiscence. I had no idea that Cartoon Network tried to go live-action. That's bananas.
"I inked and colored daily for over a year, which is definitely the most productive I've ever been and the hardest work I've ever done." That flopped - I retired. I became the manager of an art store in Guelph for four years."
"I do posters for my local bar for food and drink and that's the best gig I ever did!"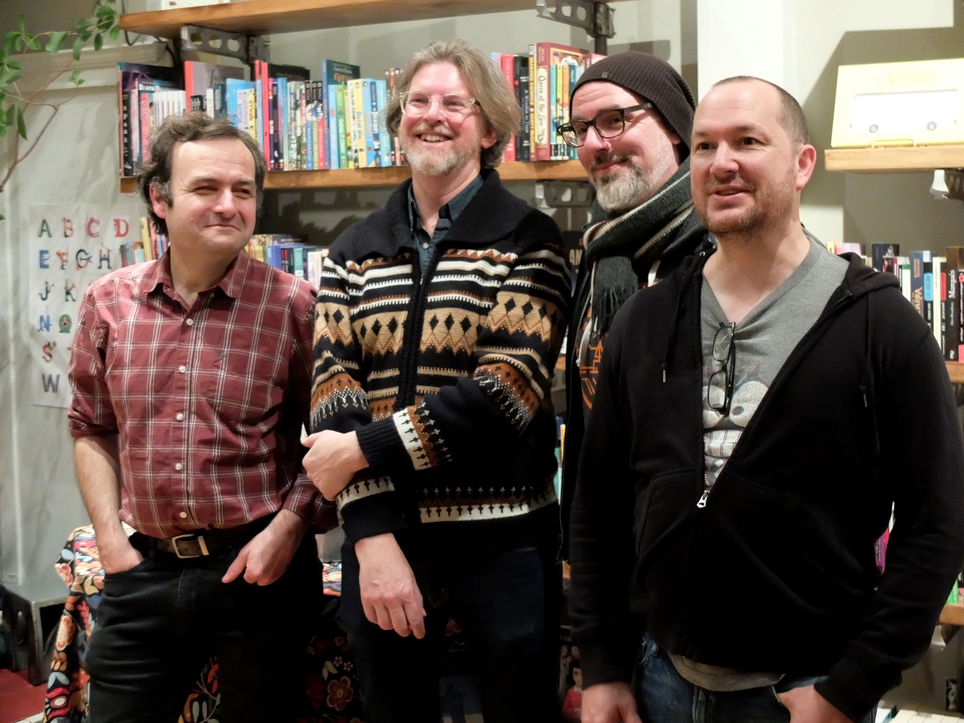 "Oh I didn't talk about the mental institution! So I had a mental breakdown after the animation stuff; and that's why I worked at the art store! [...] I had to ask myself after that: why do I do this? Why write or draw at all?"
"The only thing that drew me back was these cold-calls for kids' How-to-Draw books [...] Teaching and working with kids' media brought me back to drawing."
On Dejects: "This may be my best collection- this is autobiographical - this is the real stuff."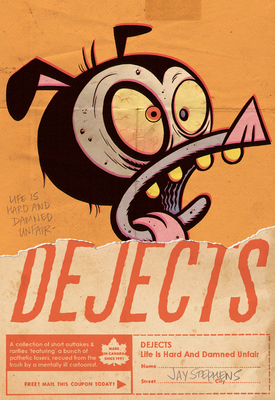 Dejects
Jay Stephens
Best known for his animated television series Jetcat, Tutenstein, and The Secret Saturdays, Jay Stephens has spent the last quarter-century telling stories-with-pictures in his...
More Info