Event Recap: Julie Doucet and Jason Lutes joint launch
November 23, 2018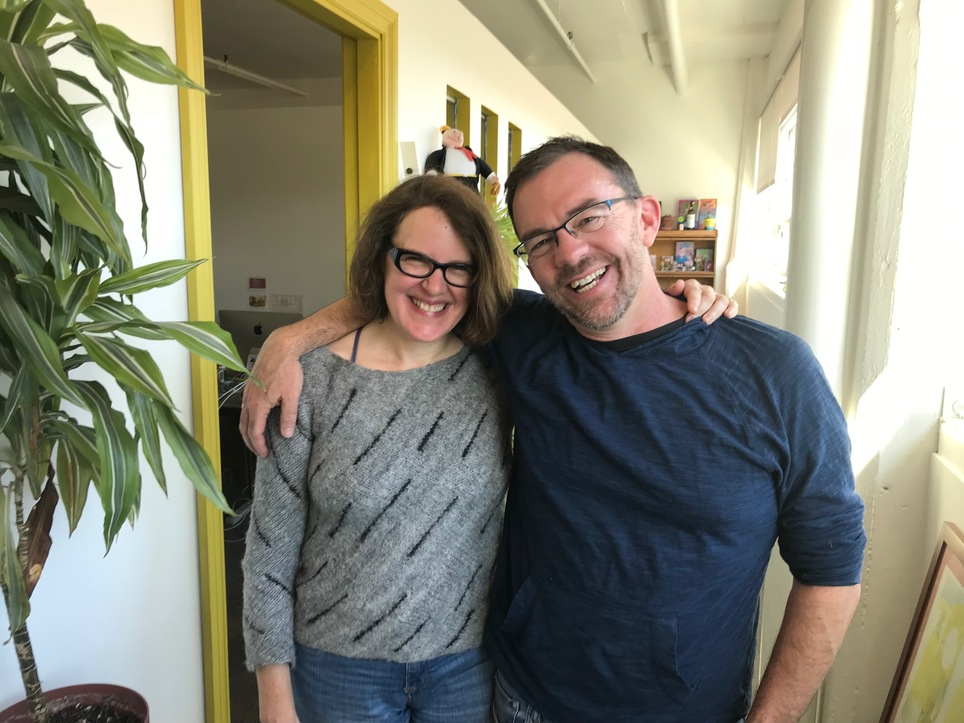 This fall we had the very great honour of hosting two comics legends, Julie Doucet and Jason Lutes, at Librairie D+Q. Both Julie and Jason released epic career-defining projects with Drawn & Quarterly this fall: Dirty Plotte: The Complete Julie Doucet and Berlin, respectively. And it was an absolute delight to launch these books for a standing-room-only crowd at La Petite Librairie D+Q.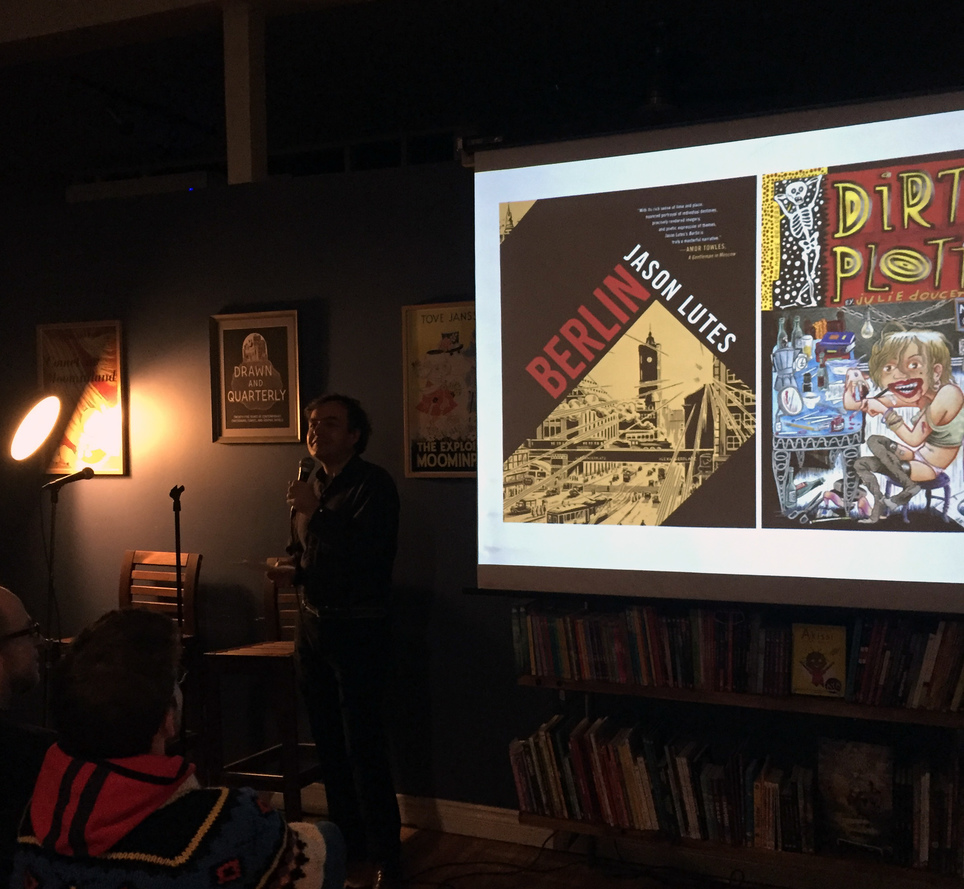 Drawn & Quarterly's founder Chris Oliveros kicked things off by reminding us that October 2018 actually marked the 28th anniversary of the first D+Q issue of Dirty Plotte, to the month!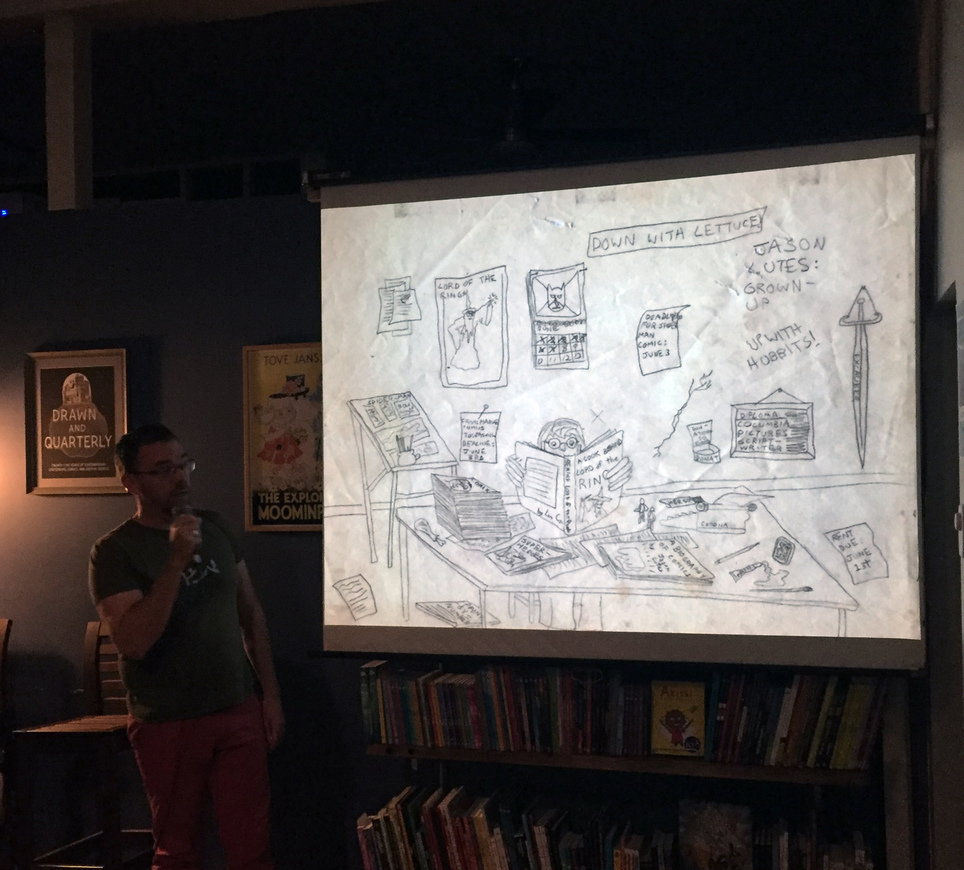 Jason Lutes took the stage with what is surely one of the best and funniest presentations in the biz, ranging from his childhood in suburban America to his influences (Ben Katchor, Wim Wenders's The Wings of Desire) to the careful research he did to bring Weimar Germany to life in Berlin. Above is how Jason imagined life would look when he grew up to be a cartoonist -- and he pointed out that it wasn't far off from the reality! (Though I suspect his stance on lettuce has softened.)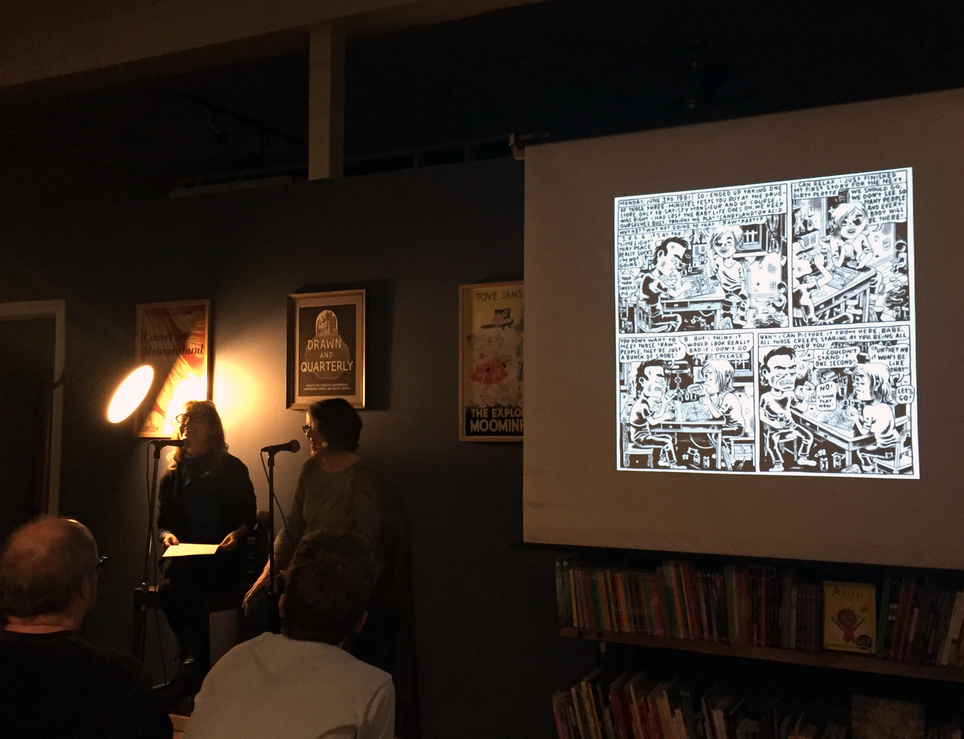 After that, writer, feminist, and contributor to the Dirty Plotte box set Martine Delvaux interviewed Julie Doucet. They spoke about the freedom of writing in a second language, the importance of questioning gender and destabilizing masculinity, and the place of feminism in their lives as a rapt audience listened.
Then it was time to sign books and socialize, because Montreal's comics scene was out in full force!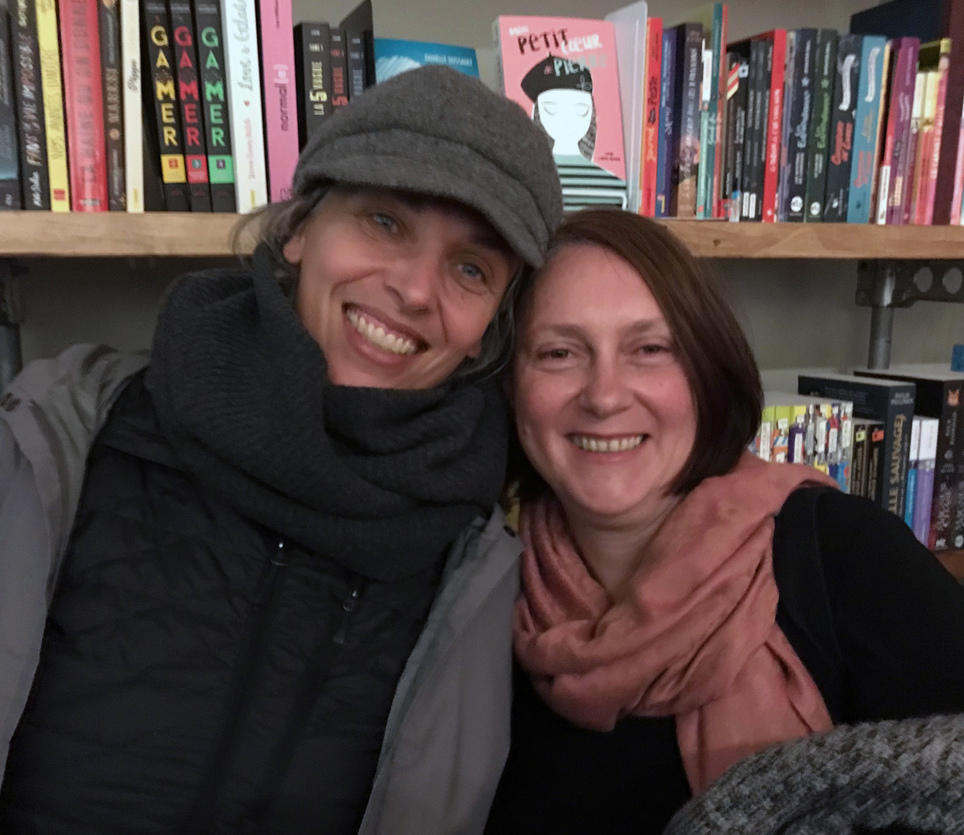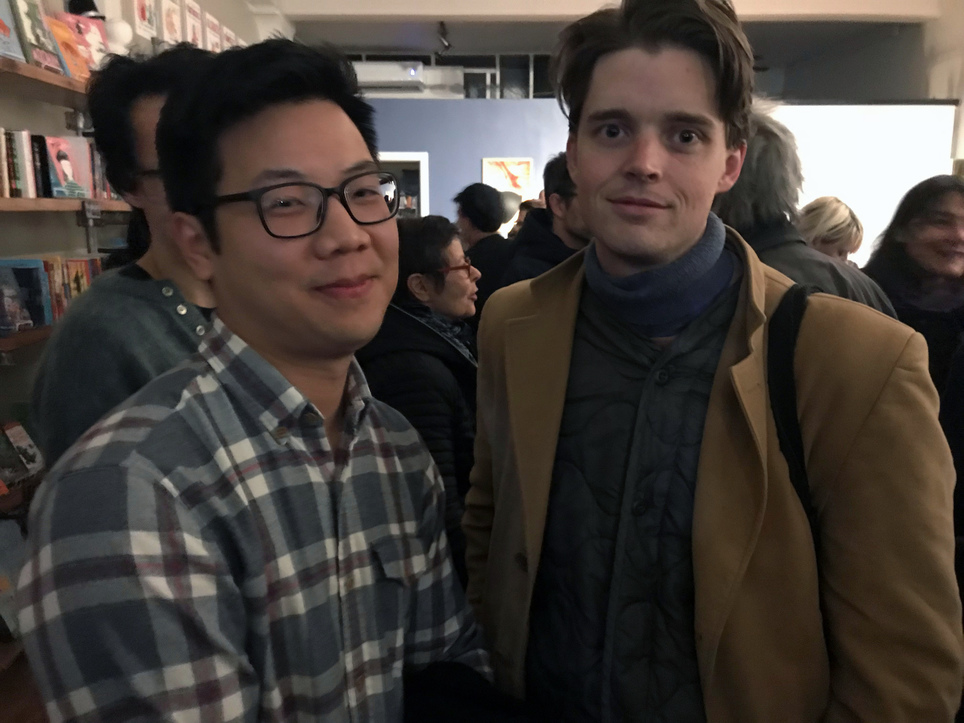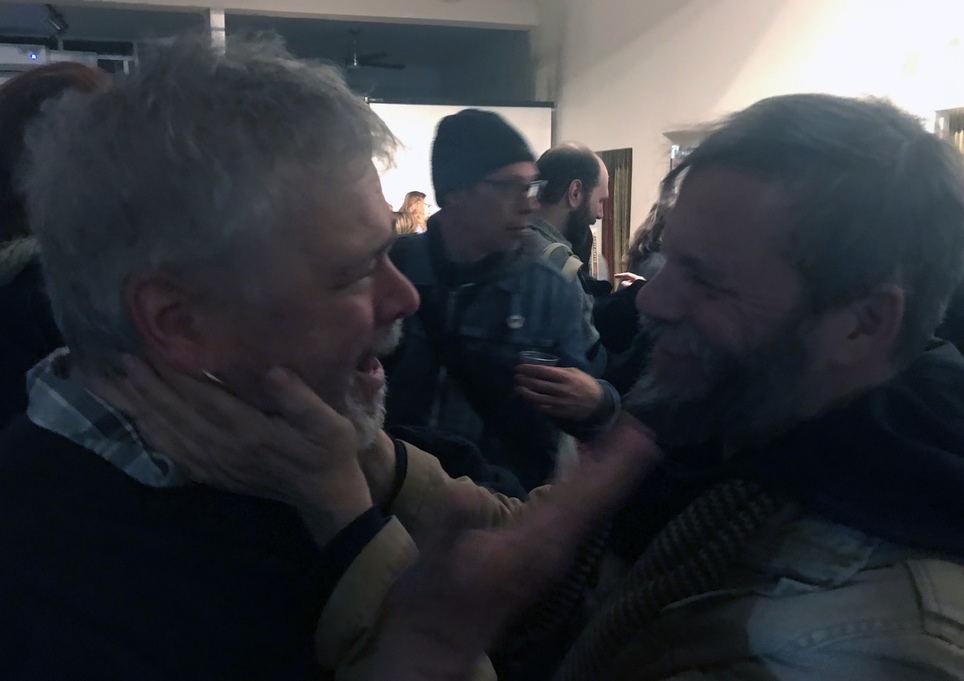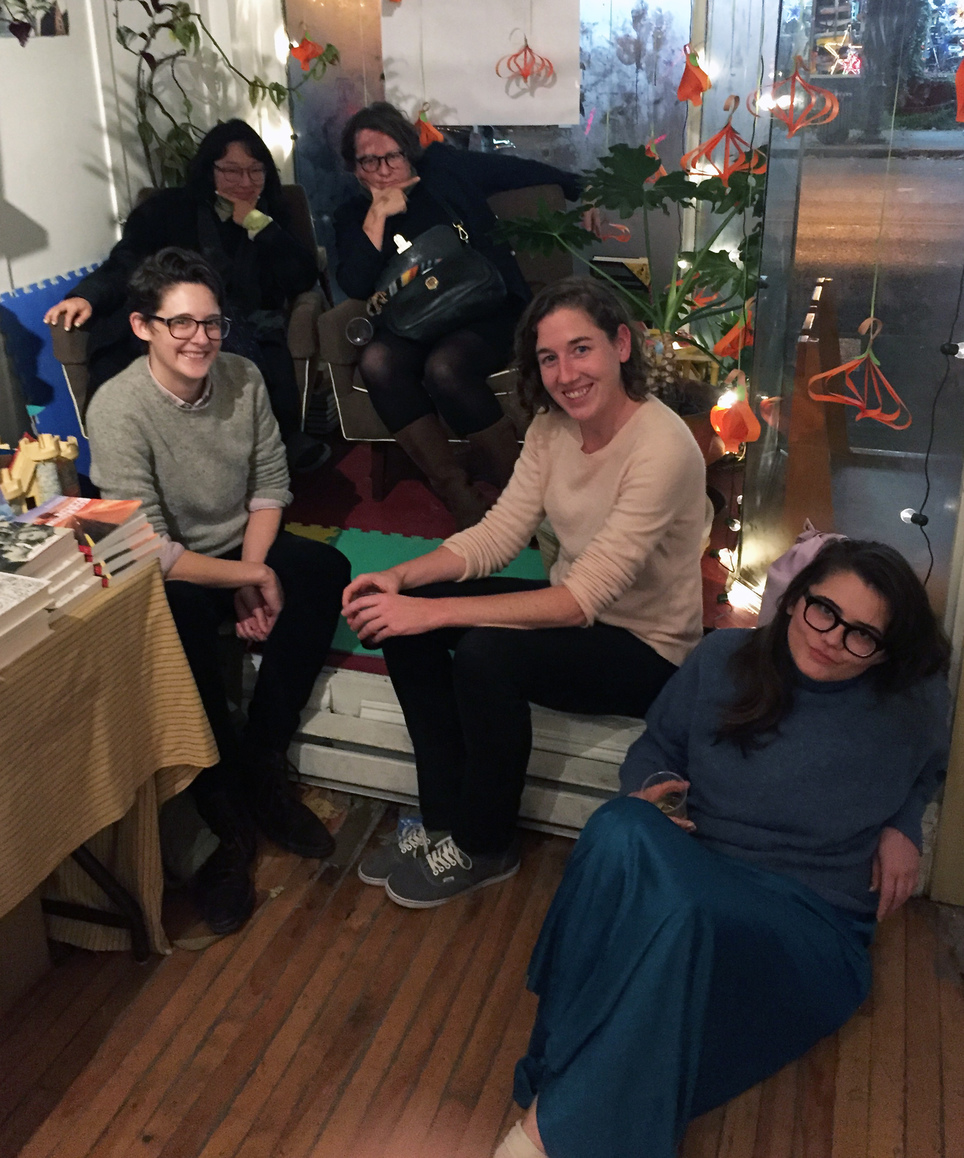 But honestly, we couldn't let the fun end there! So we had Julie and Jason pop in for lunch at DQHQ the next day.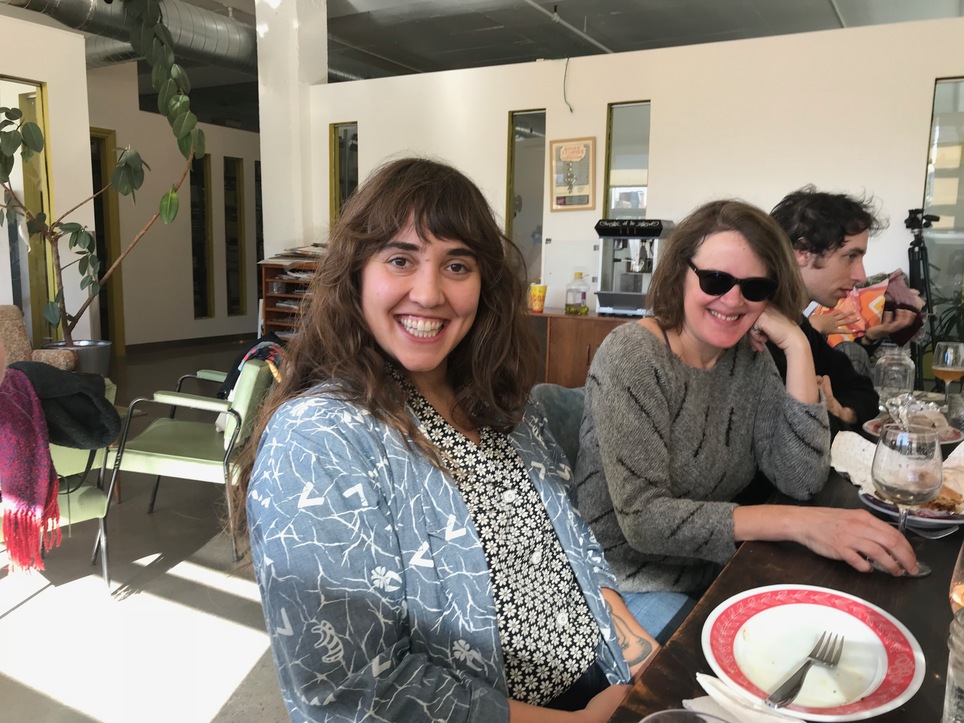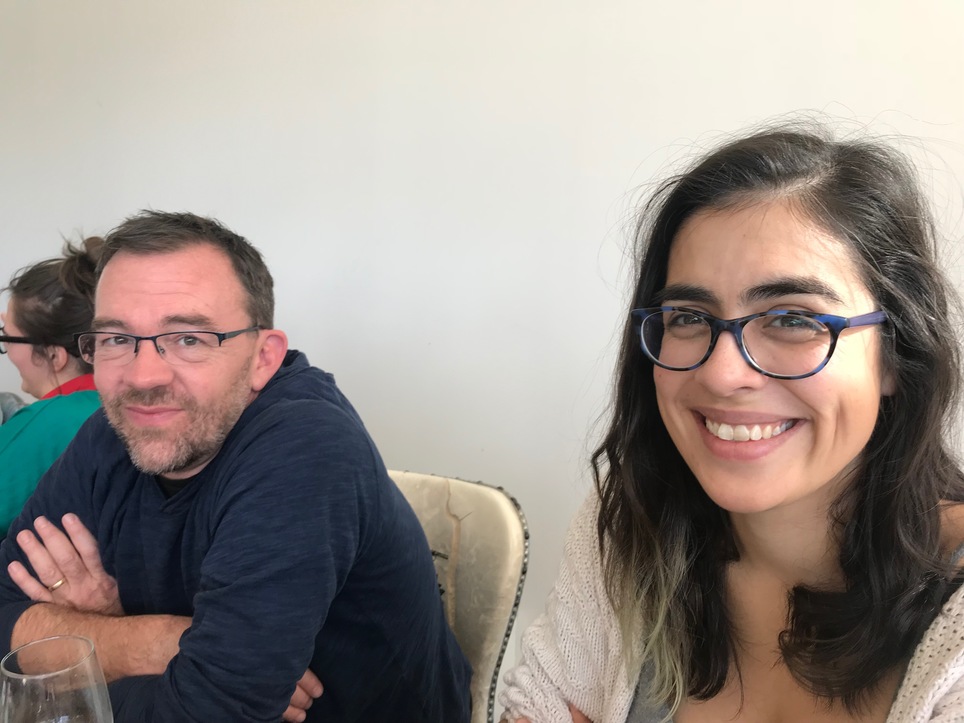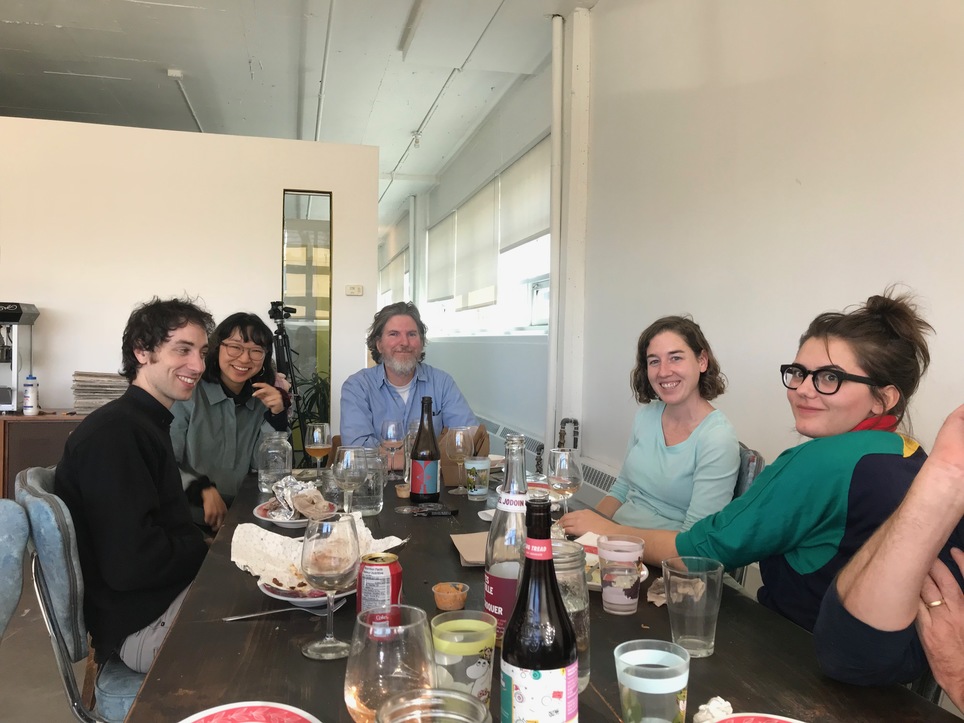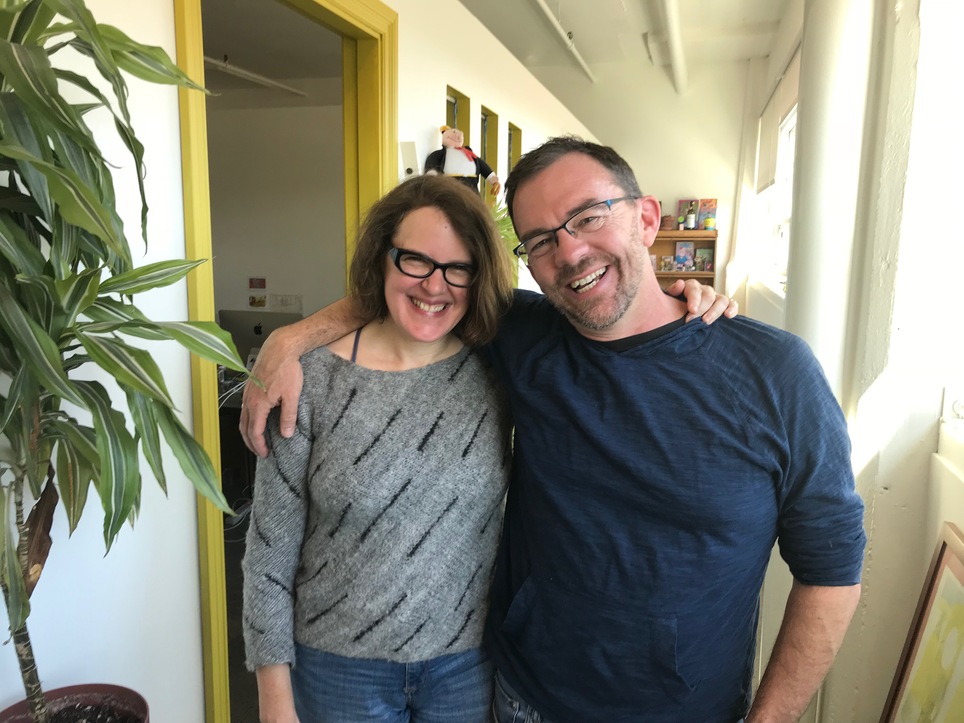 Thanks so much to Jason and Julie for entrusting us with these books! Pick up your copies in store now.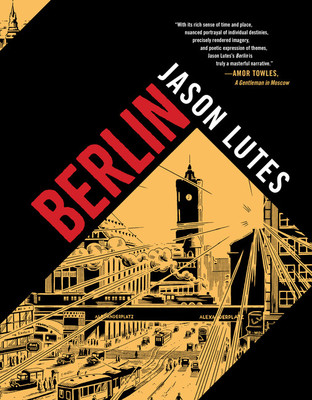 Berlin
Jason Lutes
Twenty years in the making, this sweeping masterpiece charts Berlin through the rise of Nazism During the past two decades, Jason Lutes has quietly...
More Info
Dirty Plotte
Julie Doucet
An enduring collection of revolutionary comics from a genre-transforming and critically acclaimed cartoonist Julie Doucet arrived in comics in the 1990s as a fully...
More Info