Librairie D&Q Picks of the Week: December 12 2018
December 12, 2018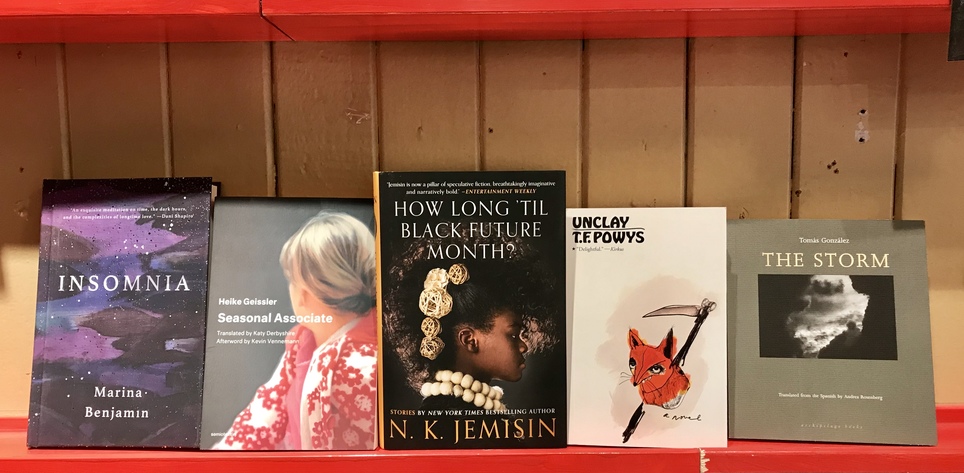 Every week, the staff of Librairie D+Q select our favourite new releases. Read on for this week's picks!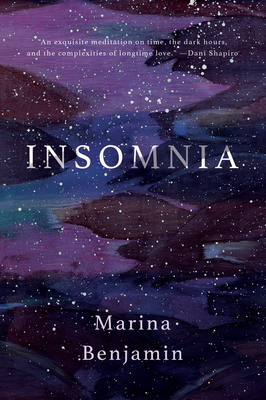 Insomnia
Marina Benjamin
"An insomniac's ideal sleep aid—and that's a compliment. With her collage of ruminations about sleeplessness, [Benjamin] promises no real cure . . . Her...
More Info
Insomnia, Marina Benjamin
This slim, beguiling memoir of sleeplessness from award-winning memoirist Marina Benjamin comes with ringing endorsements from leading lights of contemporary creative nonfiction like Deborah Levy and Olivia Laing. Told in short, restless paragraphs reminiscent of Maggie Nelson or Anne Carson, Insomnia elegantly anatomizes how wakefulness warps and deforms reality. Levy writes: "The brightest star in this erudite, nocturnal reverie in search of lost seep is the beauty of the writing itself."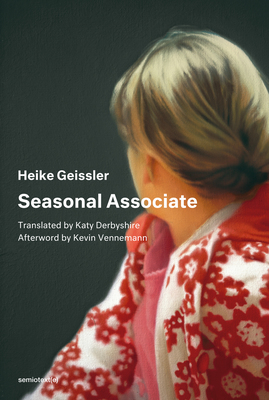 Seasonal Associate
Heike Geissler
How the brutalities of working life are transformed into exhaustion, shame, and self-doubt: a writer's account of her experience working in an Amazon fulfillment...
More Info
Seasonal Associate, Heike Geissler
New from Semiotext(e), Seasonal Associate is the first literary account of corporate flextime employment, in which German author Heike Geissler takes a seasonal job at the Amazon Order Fulfillment center in Leipzig. Intended as a stopgap measure to supplement her meagre income as a freelance writer, Giessler's sojourn soon becomes a descent into brutality and humiliation. Chronicling her unwitting internalization of the dynamics of precarious work, Seasonal Associate is an essential document of labour in the era of megacorporate domination.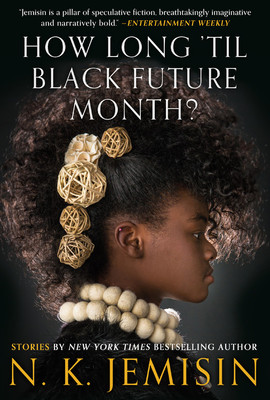 How Long 'til Black Future Month?
N. K. Jemisin
Three-time Hugo Award winner and NYT bestselling author N. K. Jemisin sharply examines modern society in her first collection of short fiction.N. K. Jemisin...
More Info
How Long 'til Black Future Month?, N.K. Jemisin
N.K. Jemison is one of the foremost speculative fiction authors of our time -- the first to win three consecutive Best Novel Hugo Awards -- and this is her first short story collection, which includes Hugo-award-winning story "The City, Born Great" along with several previously unpublished stories. In these tales, monsters and spirits stalk New Orleans in the aftermath of Hurricane Katrina, a utopian alien society studies our mistakes, and a Black mother in the Jim Crow South works to save her daughter from a fairy's dangerous promises.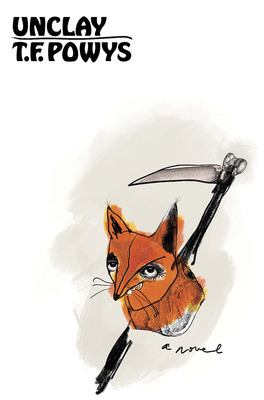 Unclay
T F Powys
New Directions is proud to present one of the most spellbinding novels you will read this year, and certainly the weirdest. First published in...
More Info
Unclay, T.F. Powys
Hailed as a forgotten genius, British writer T.F. Powys (1875-1953, brother of the somewhat better-known John Cowper Powys) is getting the reissue treatment from New Directions. In this mordant fable, Death arrives at a small village but, upon losing his official documents, is freed to enjoy a summer holiday in bucolic Dorsetshire. It's a witty, metaphysical farce comparable to Swift, Twain, and Austen -- high literature that's also fine entertainment.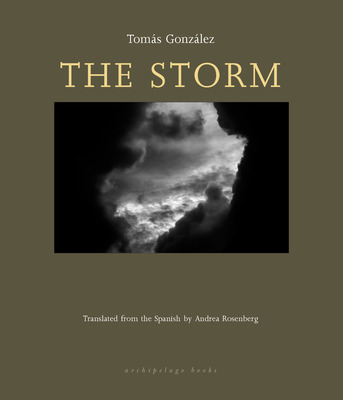 The Storm
Tomas Gonzalez
A riveting family drama set on the lush and dangerous Colombian coast.By one of Colombia's most acclaimed contemporary novelists, The Storm is an atmospheric,...
More Info
The Storm, Tomás González
From consistently reliable Archipelago Books comes a darkly elemental novel from Colombian author Tomás González. Set in a Colombian seaside village, a father drags his two sons on a fishing trip despite a burgeoning storm, whose violence is matched by the boys' bubbling contempt for their father's delusions of grandeur. Alternately contemplative and monstrous, The Storm is a tale of gripping suspense, rippling with hidden depths.