Librairie D+Q Picks of the Week: 17 January 2019
January 17, 2019

Every week, the staff of Librairie D+Q select our favourite new releases. Read on for this week's picks!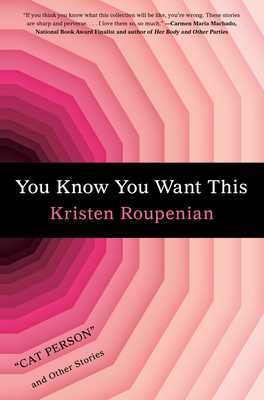 You Know You Want This
Kristen Roupenian
Named one of the most anticipated books of 2019 by Vogue, HuffPost, Entertainment Weekly, Purewow, Refinery29, Nylon, Marie Claire, Bustle, and Kirkus Reviews! From...
More Info
You Know You Want This - Kristen Roupenian
A much anticipated debut from the author of the viral short story "Cat Person", that appeared in the New Yorker in 2017 and erupted a fury of conversation. Roupenian write on modern-day experiences in dating and love turned freaky and aggressive. Think Mary Gaitskill meets Lena Dunham.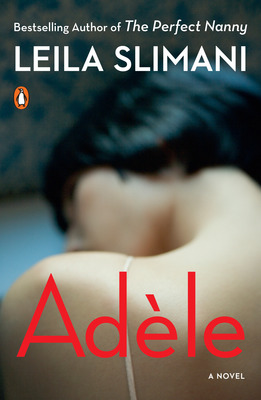 Adèle
Leila Slimani
From the bestselling author of The Perfect Nanny--one of the 10 Best Books of the Year of The New York Times Book Review--her prizewinning...
More Info
Adèle - Leila Slimani
An erotically-charged book about a married woman with a compulsive desire for sex. Very different from Slimani's previous English translation, The Perfect Nanny, this novel shows how addictive Adèle's desire for sex becomes and, quickly turns destructive.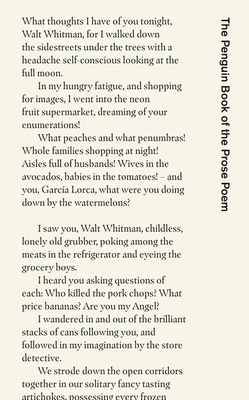 The Penguin Book of the Prose Poem
Jeremy Noel-Tod
A NEW STATESMAN RECOMMENDATION A GUARDIAN BOOK OF THE YEAR 'A wonderful book - an invigorating revelation ... An essential collection of prose poems...
More Info
The Penguin Book of the Prose Poem: From Baudelaire to Anne Carson - ed. Jeremy Noel-Tod
A vast and charged collection of prose poems - the dream book for those who read for language play, poetry, wisdom, and style. So many incredible writers have been collected here, demonstrating the elasticity of this generous writing form, including Claudia Rankine, Warsan Shire, Sina Queyras, Ben Lerner, Eileen Myles, Kim Hyesoon, and so so much more.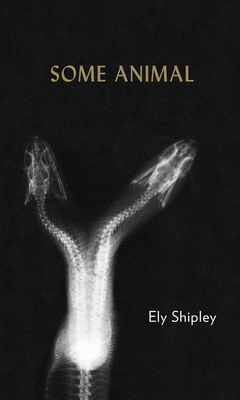 Some Animal
Ely Shipley
In this cross-genre collection, fragments of memoir rub against the language of psychomedical regimes found in a body unbound by gender binaries. Some Animal...
More Info
Some Animal - Ely Shipley
Bending language and form to reject the language of gender binaries, poet Ely Shipley shares a visceral memoir in prose and poetry. It's a book full of attentive details and supernatural illusions, recording the many ways in their body does not conform to presupposed standards.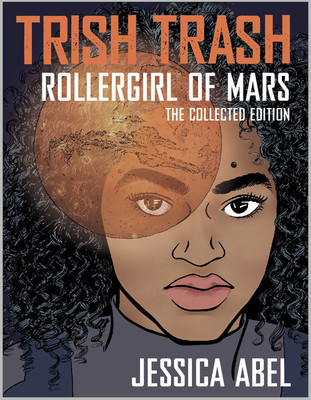 Trish Trash: Rollergirl of Mars Omnibus
Jessica Abel
200 years from now, Trish "Trash" Nupindju lives on the newly inhabited Mars, whose settlers live under harsh and ruthless conditions. Trish dreams of...
More Info
Trish Trash: Rollergirl of Mars Omnibus - Jessica Abel
Collecting the three volumes of Abel's sci-fi comic series into one complete story, Trish Trash follows the titular teen rollergirl through a galactic emergency. She lives on a colonized Mars - a planet very different from earth, but experiencing the same divisions, violence, and injustices that we're familiar with: planetary exploitation, xenophobia, climate crisis, and war.