Les summer reads de Flore
July 1, 2019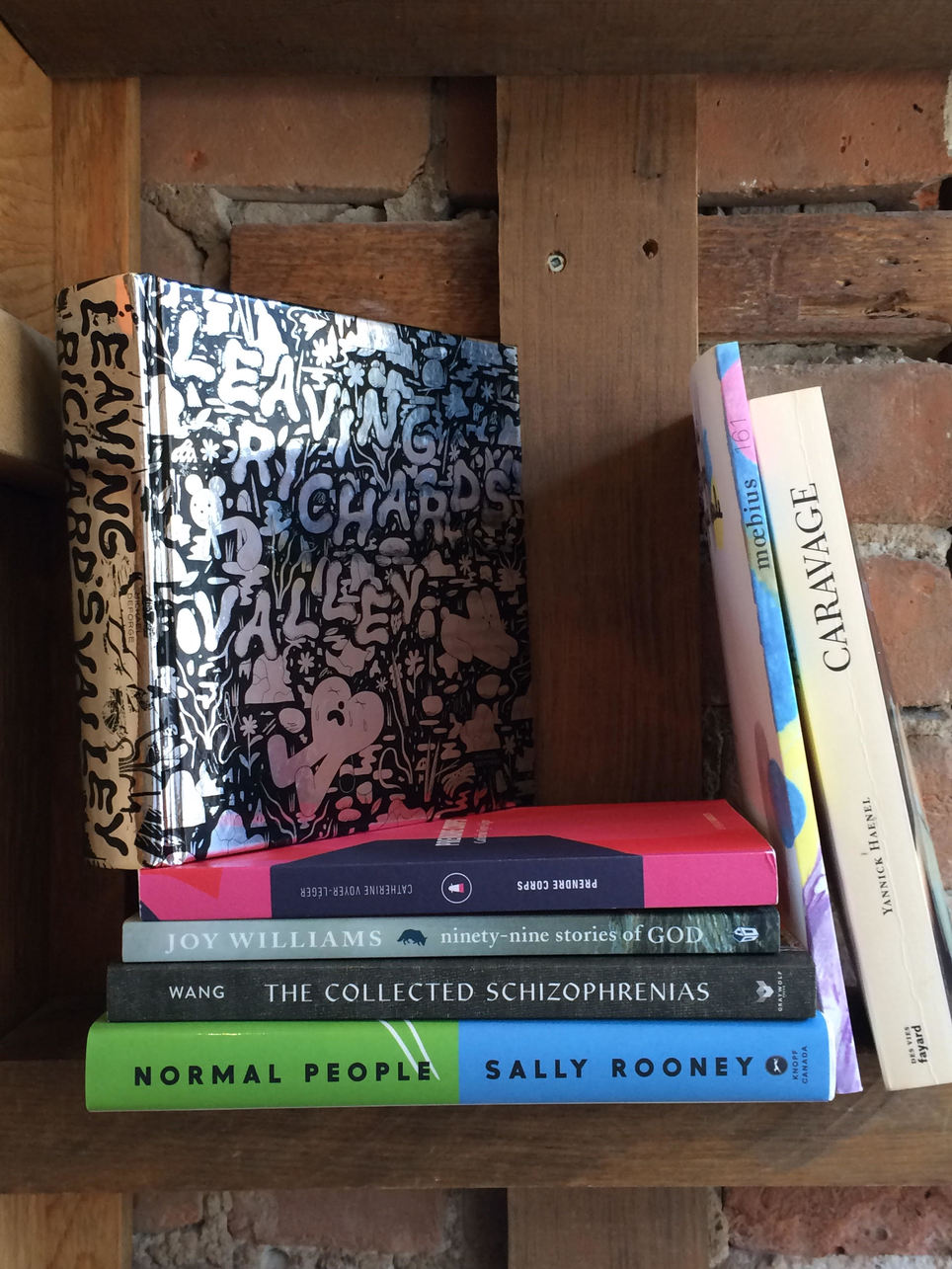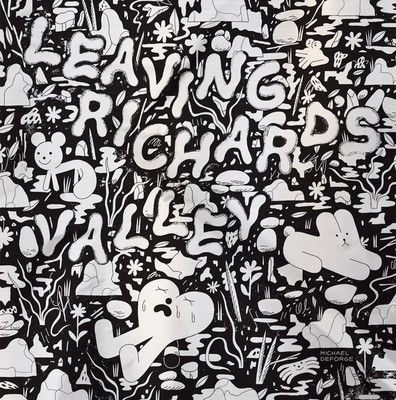 Leaving Richard's Valley
Michael Deforge
When a group of outcasts have to leave the valley, how will they survive the toxicity of the big city? Richard is a benevolent...
More Info
Dans Leaving Richard's Valley, dernier roman graphique de Michael Deforge publié chez Drawn & Quarterly, nous suivons Lyle, Ellie, Omar, Neville et Caroline dans leur voyage, une fois chassés de leur bien aimée vallée par Richard, figure tutélaire et sacrée aux allures de dieu ou de gourou. Ce roman graphique très original prend des allures de conte philosophique, toujours teinté de tendresse et d'humour. Les dessins de Deforge séduisent, dans un contraste virevoltant entre réalisme et onirisme.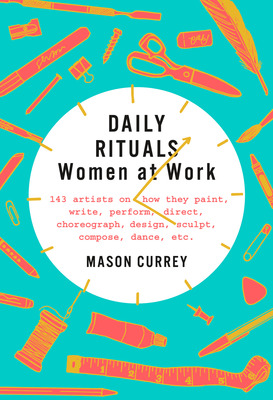 Daily Rituals: Women at Work
Mason Currey
More of Mason Currey's irresistible Daily Rituals, this time exploring the daily obstacles and rituals of women who are artists--painters, composers, sculptors, scientists, filmmakers,...
More Info
Dans cette mine d'or, à la fois anthologie et dictionnaire, Mason Currey nous dévoile toutes ses recherches (archives historiques et citations) sur les rituels et routines des artistes femmes. Guide pratique et historique, il peut inspirer toute personne désirant trouver des méthodes pour définir son processus de création. On y a apprend les moindres secrets de Josephine Baker, Colette ou encore Virginia Woolf. Un incontournable !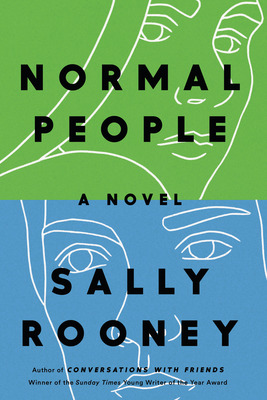 Normal People
Sally Rooney
LONGLISTED FOR THE MAN BOOKER PRIZE: A wondrously wise, genuinely unputdownable new novel from Sally Rooney, winner of the 2017 Sunday Times Young Writer...
More Info
Normal People est une histoire d'amour à travers le temps dont on se délecte. Un roman dont l'écriture sonne juste dès les premières pages: à une analyse psychologique sans faille est alliée une prose claire qui ne tombe jamais dans l'ornement et va droit au but: la sensibilité et les émotions des personnages principaux, Connell et Marianne, en ressort encore plus. Une réflexion pertinente sur la façon dont les dynamiques au coeur d'une relation se transforment au cours du temps.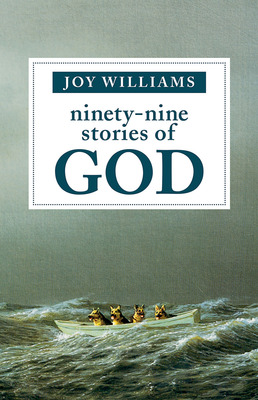 Ninety-Nine Stories of God
Joy Williams
Pulitzer Prize and National Book Award finalist Joy Williams has a one-of-a-kind gift for capturing both the absurdity and the darkness of everyday life....
More Info
Joy Williams écrit des microfictions qui parcourent le spectre du tragique au comique et des anecdotes drôles, poétiques ou spirituelles sur le rapport à Dieu. Un véritable voyage, entre fiction et réalité. Les commentaires de l'auteure à la fin des histoires sont percutants, ironiques ou d'une grande délicatesse.
Prendre corps
Catherine Voyer-Léger
Prendre corps n'est pas un livre comme les autres, c'est un livre corps dans lequel la matière apparaît déprogrammée, morcelée. L'anatomie n'a ni ordre ni...
More Info
Catherine Voyer-Léger prend le parti de concevoir un recueil construit en suivant les noms des différentes parties du corps, auxquelles elle associe poésie pure et anecdotes personnelles. Ce très bel objet éditorial paru aux éditions La Peuplade Microrécits, joue de l'art des formules et agit comme un massage.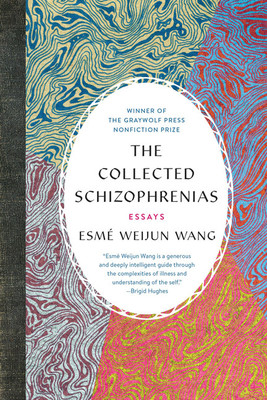 The Collected Schizophrenias
Esme Weijun Wang
Powerful, affecting essays on mental illness, winner of the Graywolf Press Nonfiction Prize and a Whiting AwardAn intimate, moving book written with the immediacy...
More Info
Il est essentiel de lire Esmé Weijun Wang pour mieux comprendre les troubles de santé mentale et notamment la pathologie schizo-affective. Au lieu de raconter chronologiquement son expérience, l'auteure dévoile chapitre par chapitre différents aspects de la maladie et de son histoire, dans une écriture claire et précise qui fera tomber tous les clichés concernant cette pathologie.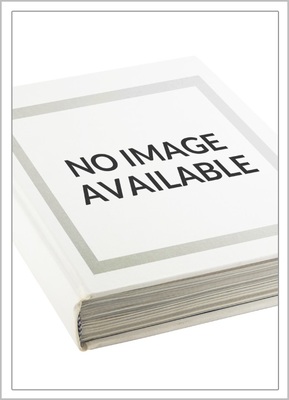 La solitude Caravage
Yannick Haenel
A notre époque d'épaississement de la sensibilité, regarder la peinture nous remet en vie. On entre dans le feu des nuances, on accède à...
More Info
Yannick Haenel, auteur de Tiens ferme ta couronne (Prix Médicis 2018), nous revient ici avec un ouvrage consacré au Caravage (1571-1610). D'entrée de jeu, Haenel nous dévoile comment le tableau Judith décapitant Holopherne, décida de sa vocation d'écrivain et de sa conception du désir. Un ouvrage donnant à revoir le Caravage, figure de l'histoire de l'art étudiée à de multiples reprises, sous une lumière nouvelle.