March Graphic Novel Book Club: DUMB by Georgia Webber!
March 13, 2019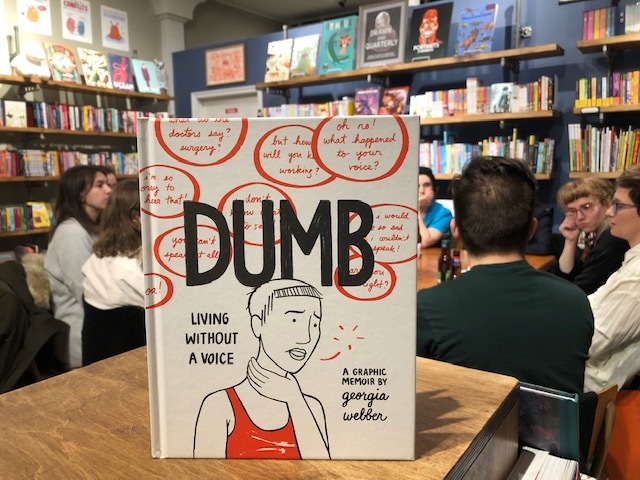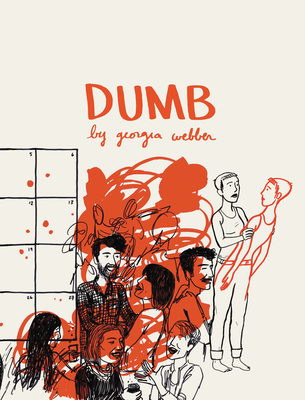 Dumb
Georgia Webber
Part memoir, part medical cautionary tale, Dumb tells the story of how an urban twentysomething copes with the everyday challenges that come with voicelessness....
More Info
Tonight we gathered at La Petite Librairie to discuss this month's GNBC pick, DUMB by Georgia Webber! Georgia herself happened to be in town the day before and signed a couple of copies for us so check them out in the store!
The club was hosted by bookseller Catherine who opened the discussion with a conversation about our personal experiences with chronic illness and pain.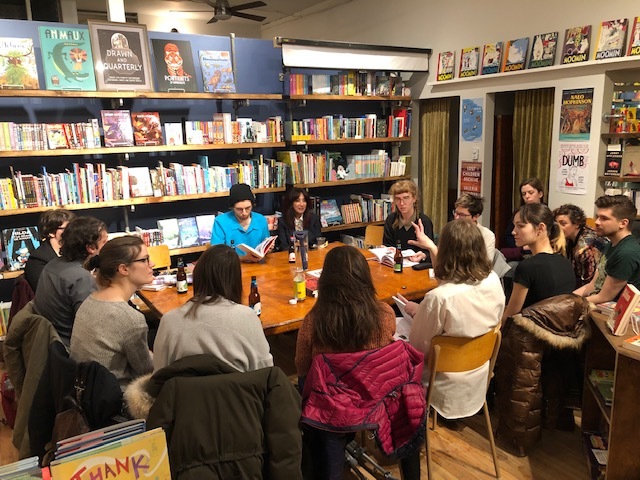 We talked about the ''wordiness'' of a book that is focused on the absence of words.
As with all GNBC discussions, we focused in on the drawing style and how the the black and orange colour palette of the book shifts throughout her experience with her illness.
In a room full of both Francophones and Anglophones, we discussed the challenges of being articulate in your second language and how you compensate when you can't communicate in the way you're used to.
5 of the bookclubbers tonight were speech pathologists so we learned some of the secrets of the trade and had a chance to pick their brains about their experiences with situations such as Georgia's. You never know who you'll meet at book club!!
Next month's pick is the classic My New York Diary by Julie Doucet. All of our book club picks are 20% until the book club date so be sure to pick up your copy before the next book club on April 30th, hosted by Store Director Rebecca Lloyd!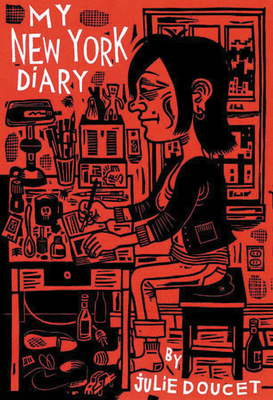 My New York Diary
Julie Doucet
THE CLASSIC GRAPHIC NOVEL, BACK IN PRINTBack in print is the classic graphic novel by the acclaimed (though no longer working in comics) iconic...
More Info