Marlon James loves Buffy the Vampire Slayer and he's not apologizing for it!
March 7, 2019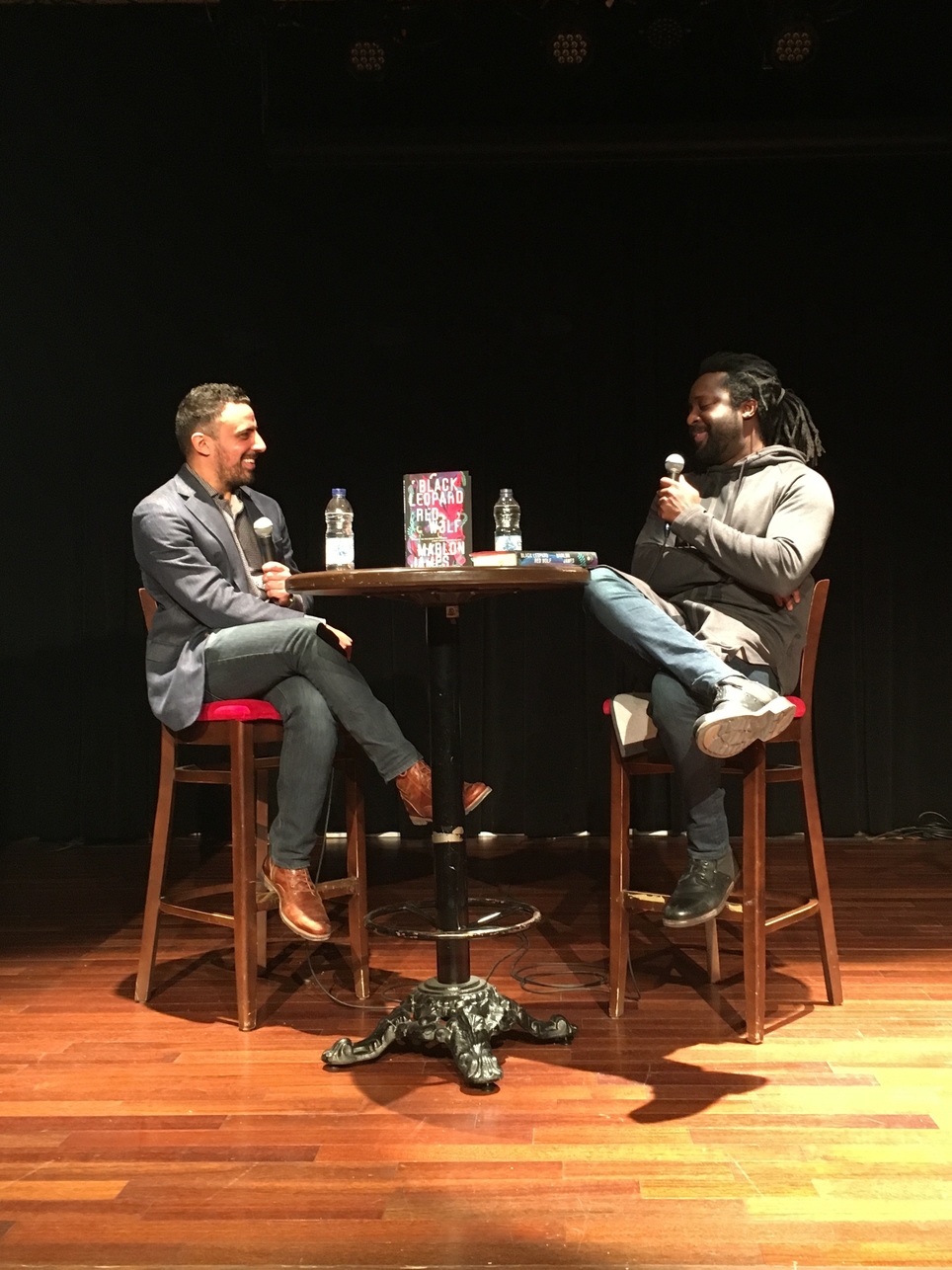 The Rialto Hall was full up last night with an amazing crowd for the launch of Marlon James' Black Leopard, Red Wolf. The conversation between him and Dimitri Nasrallah was full of juicy tidbits and I'm more than happy to share some of them with you here.

First up, and probably the most important thing we all took home from the night is this: Marlon's favourite TV show in the last 50 years is Buffy The Vampire Slayer. And he isn't going to let anyone shame him for it.
Genre writing is not 'slumming it'. It's what authors go to when faced with difficult times. For example, Tolkien and CS Lewis wrote fantasy when they ran out of superlatives for Word War II. Something that horrible could only be processed with a character like Sauron. More on that here.
Secondly, North American vampires don't have anything on African ones; for starters they will bite you in broad daylight.

Marlon tells us that you need myths to create myths. The initial stories are essential and he had to search for his. After fastidiously researching African mythology for two years he discovered that a lot of texts on African mythology are racist, homophobic and simply problematic in just so many ways. "If a text is older than 20 years, it's probably horse shit." By pushing his research he discovered that many African peoples and tribes made space for queerness, and gender fluidity for a very long time. That it was only when missionaries showed up that homophobia became normalized in the culture. For a queer author this knowledge was empowering, but it took a lot of digging.
Luckily he has some experience with digging, which brings us to my next tidbit.

Marlon's mother was a detective! And a damn good one.


Marlon credits his inquisitiveness to his mother. And he says that novel writing is essentially detective work. He encourages his students at Macalester College to take a journalism course and underscored that an author needs to be explicit and fair when creating characters. He also spoke about writing characters different from oneself and the absolute necessity of reading. He let us know that when he was first writing women he kept getting it wrong, and then it hit him that he wasn't reading any women authors. Once he started reading more women he was finally able to start writing women in a more complete way. Basically, to be a good writer, you need to be a good reader!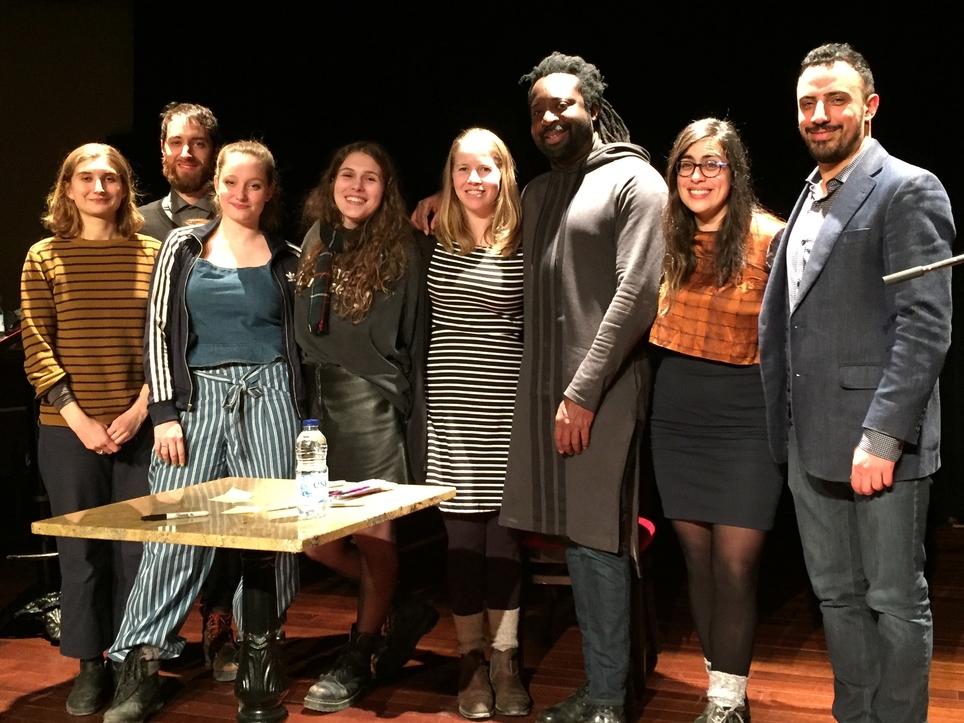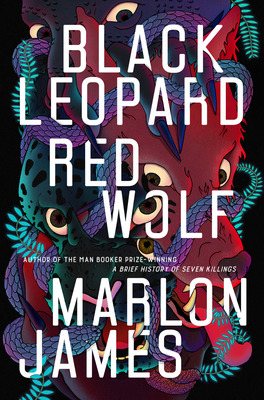 Black Leopard, Red Wolf
Marlon James
The epic new novel from Marlon James, the Man Booker Prize-winning author of A Brief History of Seven Killings: an African Game of Thrones.In...
More Info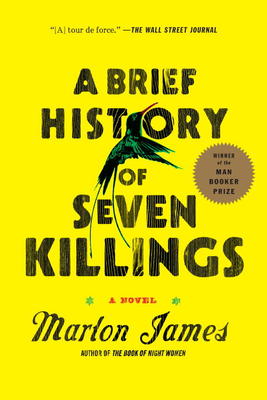 A Brief History of Seven Killings
Marlon James
Winner of the 2015 Man Booker PrizeA recipient of the 2015 American Book AwardOne of the Top 10 Books of 2014 – Michiko Kakutani,...
More Info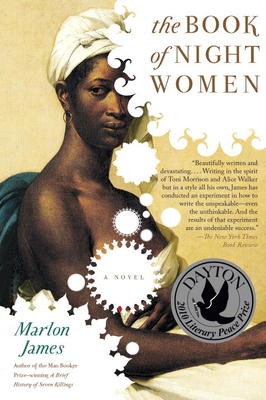 The Book of Night Women
Marlon James
From the WINNER of the 2015 Man Booker Prize for A Brief History of Seven Killings"An undeniable success." — The New York Times Book...
More Info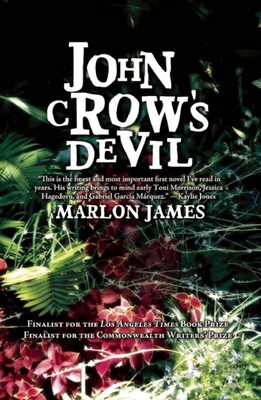 John Crow's Devil
Marlon James
The incredible debut novel from 2015 Man Booker Prize winner Marlon James"A powerful first novel . . . Writing with assurance and control, James...
More Info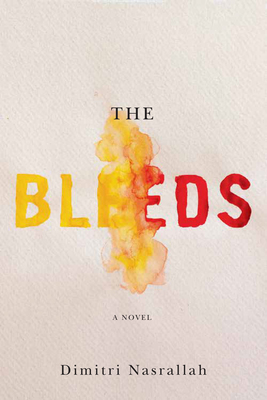 The Bleeds
Dimitri Nasrallah
From the author of the widely acclaimed Niko comes a fresh take on the political thriller, an allegory of power and privilege resurrected from...
More Info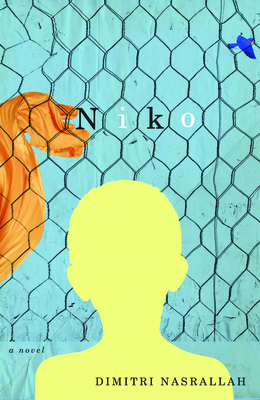 Niko
Dimitri Nasrallah
Six-year-old Niko Karaam has never known a life outside civil war. He rarely leaves his parents' small apartment, and from its small balcony he...
More Info