New Reads Book Club Recap: My Year of Rest and Relaxation
January 30, 2019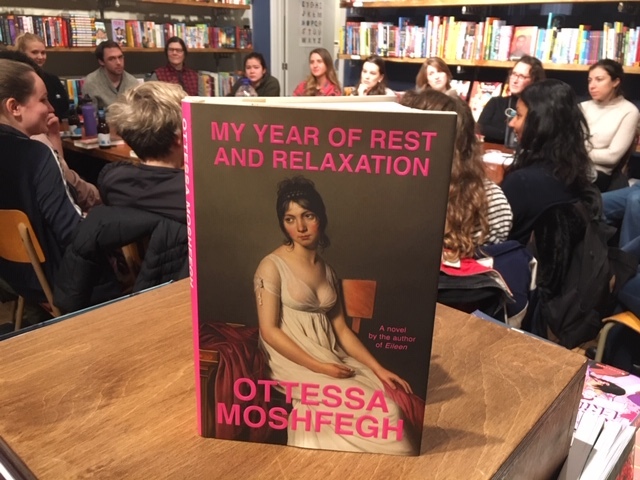 Tonight we braved the weather to discuss Ottessa Moshfegh's newest novel, My Year of Rest and Relaxation. With over 25 attendees, this was one of our most well-attended book clubs yet! We had to get out two extra tables!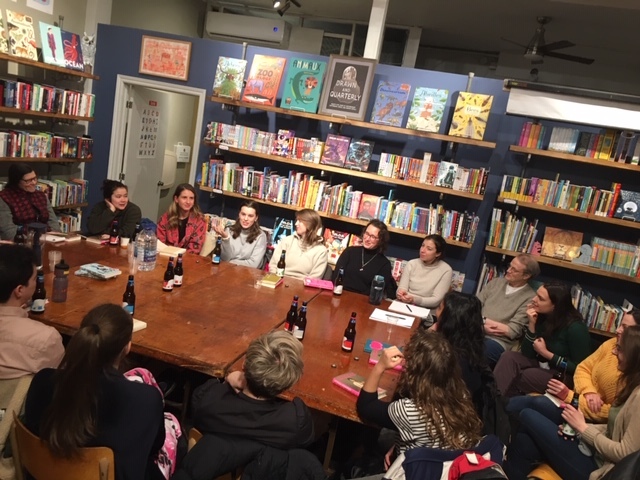 We asked each other whether we found the book more depressing or funny and concluded that comedy and tragedy go hand in hand, especially in Moshfegh's writing.
We all saw ourselves and our friends in the narrator's best friend Reva.
There were many discussions of the narrator's many types of privilege and what she chooses to use them for and how she is able to move through the world in a very specific way because of those privileges.
We all poured over the ending afor a lot of the discussion. The foreshadowing in the novel the felt like a countdown to many of the readers. The final chapter of the book left most of us puzzling. What does it all mean??
We found the narrator to have self-indulgent and villainous qualities but many of us saw her as a rare female anti-hero. Our reactions to her character made us reflect on the ways we treat people who are ill. One of the attendees was a psychologist and she diagnosed our society as being ill rather than the narrator being ill in the novel.
The one thing we definitely all agreed on is that Trevor is the absolute worst.
Less by Andrew Sean Greer is next month's pick! We will meet on February 27th.