Healthy activism book suggestions for the windy post-new moon days
April 6, 2019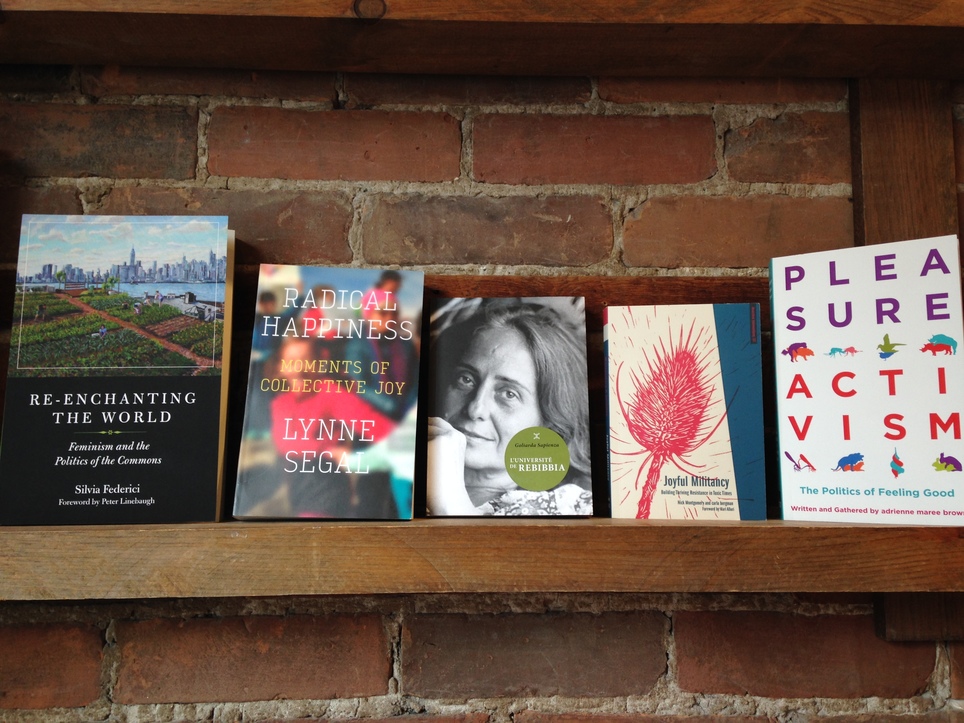 It is sunnier outside. Winter is slowly, painstakingly gathering its things, leaving us tired, wary, but somehow energized. Sap is flowing, bodies are alive again. After a wave of frighteningly lucid end-of-the-world books, there seems to be a new kind of books about politics, society and activism. These essays consider the personal human experience in the collective. We do need to take care of our selves, if we wish to properly help others. These authors are aware of the importance of self-care, of the inner-work needed if we want to grow and be at peace with our selves, and be better agents for change and action. They also seem to risk new ideas instead of stating everything that is wrong already. Here are a few books to feel a new energy, that incite us to try something different.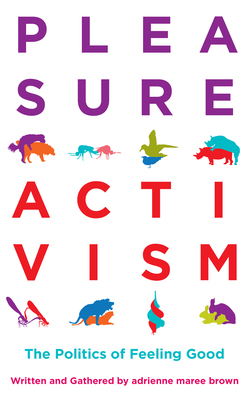 Pleasure Activism
How do we make social justice the most pleasurable human experience? How can we awaken within ourselves desires that make it impossible to settle...
More Info
In her new book Pleasure Activism, adrienne maree brown, author of Emergent Strategy, focuses on pleasure, desire and healing. She continues to dismantle and re-think the ground rules of activism and covers a wide array of subject, like sex, gender, race, drugs, climate change, politic, and includes insights from authors such as Audre Lorde, Joan Morgan and Cara Page.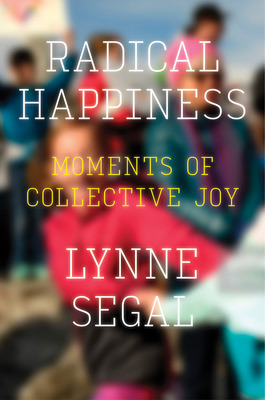 Radical Happiness
Lynne Segal
A passionate call to rediscover the political and emotional joy that emerges when we share our livesIn an era of increasing individualism, we have...
More Info
Lynne Segal explores the idea of a "transformative, collective joy" in Radical Happiness. She reflects about what sharing our lives means, and how we can change the energy around us in a good way. Joy isn't a hype subject nowadays, with everything happening in the world, but her attempt to better understand what joy and happiness are in a social setting is quite lucid and realistic.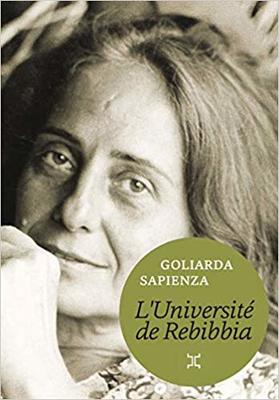 L'Université de Rebibbia
Goliarda Sapienza
L'Université de Rebibbia est le récit du séjour que fit Goliarda Sapienza dans une prison romaine en 1980. Moment critique dans la vie de l'auteur...
More Info
Goliarda Sapienza is a true phenomenon. Her classic novel, The Art of Joy, was published after her death through efforts from her husband. After spending nine years writing it, she tenaciously submitted it to publishers and kept being denied, her novel deemed too shocking for publishing. It portrays a woman challenging conventional morality and traditional feminine roles in the early 20th century. She wrote L'Université de Rebibbia in Italy's biggest women jail in 1980, after having been incarcerated for a robbery. She used her time there to reflect on freedom and to change her own life. That's where she regained her will to live.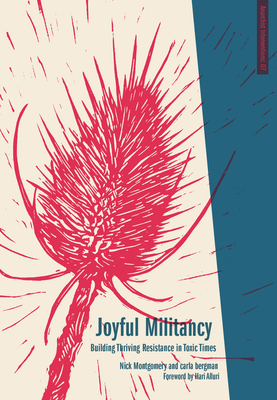 Joyful Militancy
Carla Bergman, Nick Montgomery
"Absolutely what we need in these days of spreading gloom. A very well argued case for joyful militancy, and against the dead hand of...
More Info
In this book, the authors wish to deconstruct what they call "rigid radicalism", a toxic correctness, a self-righteousness that causes fear, anxiety, suspicion and competition in the activist, militant groups. They propose that there is not one and only correct way to be radical, and that once we remove the fear of making mistakes, and of not being good enough, we can infuse our work and our community with a new, powerful energy, as well as starting to be more respectful towards ourselves and other human beings. The book includes interviews with important voices in that field such as Leanne Betasamosake Simpson, Silvia Federici, Walidah Imarisha and adrienne maree brown.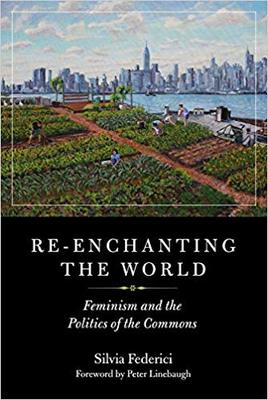 Re-enchanting the World
Sylvia Federici
Drawing on rich historical research, Silvia Federici maps the connections between the previous forms of enclosure that occurred with the birth of capitalism and...
More Info
Veteran Italian-American scholar, teacher, and activist Sylvia Federici just released a new book that focuses on the commons. She deconstructs the birth of capitalism and how it crushed the notion of commons, which led us into the global capitalist accumulation era we are in. She then explores commons from around the world, from a feminist perspective, seeing women's work as "crucial to both our economic survival and the construction of a world free from hierarchies".