Saelan's Summer Reads
May 15, 2019
We're getting on our Summer Reads train a little early this year! And why not? Let's anticipate warm weather and easy living at the same time as we look forward to all the reading we hope to get done on balconies, in parks, and beside bodies of water. Here's a combination of things I want to read soon, and others that I have read and can recommend for summertime consumption.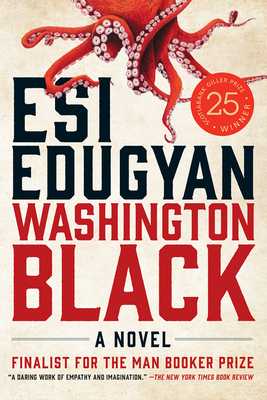 Washington Black
Esi Edugyan
Winner of the 2018 Scotiabank Giller PrizeA dazzling, original novel of slavery and freedom, from the author of the international bestseller Half-Blood BluesWhen two...
More Info
On June 26th, I'll be hosting a discussion of Esi Edugyan's Giller Prize-winning Washington Black for our New Reads book club. Come join us!
Opening on a Barbados sugar plantation in 1830, Washington Black is a vivid historical fantasy that follows its titular protagonist from brutal slavery to freedom through a series of extraordinary adventures. Liberated from bondage through the patronage of an eccentric British naturalist, explorer, and abolitionist, Washington Black discovers his own artistic and intellectual potential -- as well as the limits of his agency -- as he ranges the globe from the Caribbean to the Arctic, Nova Scotia to London to Morocco, via flying machine, smuggler's ship, and dogsled. It's a fun picaresque novel stuffed with tasty period details but it's also a moving, enigmatic meditation on the meaning of freedom.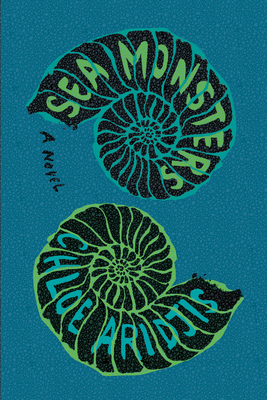 Sea Monsters
Chloe Aridjis
"Sea Monsters is a mesmerizing, revelatory novel, smart and funny and laced with a strangeness that is never facile but serves as a profound...
More Info
Sea Monsters is the third novel by London-based Mexican writer Chloe Aridjis, whose varied erudition includes a doctorate in 19th-century French poetry and magic shows from Oxford. Based on her own adolescence, Sea Monsters is a stylish, atmospheric coming-of-age story set in the 1980s in which the teenage protagonist cuts class at her elite private school, lounges her way through Mexico City's gay goth clubs, and eventually runs away to the beaches of Oaxaca with her disappointing boyfriend in search of a band of escaped Ukrainian circus dwarves.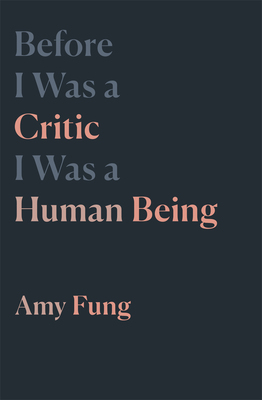 Before I Was a Critic I Was a Human Being
Amy Fung
In that moment, I felt closer to whiteness than not. I was completely complicit and didn't think twice about entering a space that could...
More Info
Written as a kind long-form land acknowledgement, Amy Fung's debut book is a collection of memoirist essays on Canadian identity and Canadian art from the perspective of a first-generation immigrant settler (Fung was born in Hong Kong and moved to Edmonton as a child). With particular attention to the position of non-Indigenous POC in Canadian cultural discourse, Fung has written what is sure to be a landmark book. Though its cross-country reflections touch down in art contexts, including various museums and galleries, the Sobey Awards gala, and Fogo Island's storied arts residency, the book is less about contemporary art than about the histories of colonialism and white supremacy that are still disguised behind the veneer of bien-pensant Canadian politeness. It's must-read for anyone involved in the Canadian art scene, but it's also just a fantastic book of essays about identity, nationalism, and cultural work, sure to appeal to fans of Alexander Chee and Maggie Nelson.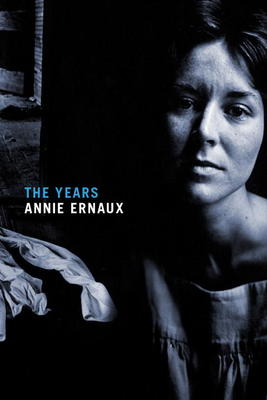 The Years
Annie Ernaux
Co-winner of the 2018 French-American Foundation Translation Prize in NonfictionWinner of the 2017 Marguerite Yourcenar Prize for her entire body of workWinner of the 2016...
More Info
I've been meaning to read acclaimed French memoirist Annie Ernaux for (ahem) years, so I'm excited to finally get into The Years, which is widely regarded as her magnum opus (and this English translation earned a nomination for the 2019 Booker International Prize). The book deals with time and authorship in a uniquely collective, two-step manner, as Ernaux narrates socio-political events from 1940 to 2006 through the filter of her own memories.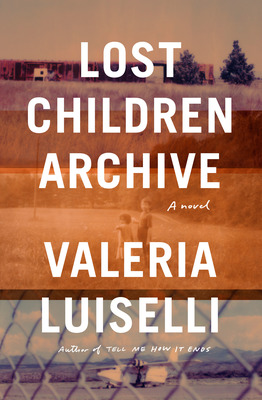 Lost Children Archive
Valeria Luiselli
"Impossibly smart, full of beauty, heart and insight . . . Everyone should read this book."--Tommy OrangeFrom the two-time NBCC Finalist, an emotionally resonant,...
More Info
Several years ago, Mexican-American writer Valeria Luisella did a reading here at Librairie D&Q that impressed me so much that I bought her book, The Story of My Teeth -- a madcap, magical-realist romp -- on the spot and devoured it immediately. Her latest novel, Lost Children Archive, is considerably denser in tone, using a family road trip through the American Southwest as a device for addressing the USA's "immigration crisis." Told through a virtuosic blend of text, sound, and images, documentary history and personal reflection, this book offers an urgent intervention into our contemporary understanding of justice and memory.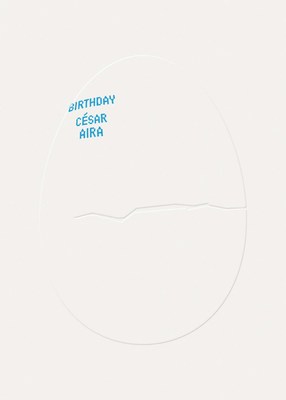 Birthday
Cesar Aira
Soon enough you realize that you are no longer twenty years old, because right away you are no longer young ... and by the...
More Info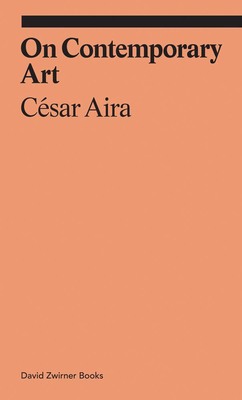 The mercurial and prolific Argentinean maestro has two new books in English, both of which are slim and surprising, as his work tends to be. Birthday offers some personal, vulnerable thoughts on the occasion of the author's fiftieth birthday. The passage of time is a perfect theme for Aira, given that fast pacing, brevity, and acrobatic leaps of serendipity are signature hallmarks of his irrepressible style. On Contemporary Art, meanwhile, is a longish essay adapted from a lecture in which the author draws upon his many years as an enthusiastic reader of art magazines to launch a series of offbeat, aphoristic theories on the development of contemporary art. While they might not always pass muster as art-historical scholarship, his ideas never fail to convince by sheer force of audacious ingenuity.
Also worth a mention is Mac's Problem, the latest novel by Enrique Vila-Matas, another Spanish-language writer with a propensity for Borgesian meta-literary games. In this one, a bibliophile retiree, Mac, embarks on a project of reading and revising stories by his neighbour, a reclusive author -- soon, however, life begins to imitate literature and Mac's grasp on reality gets shaky...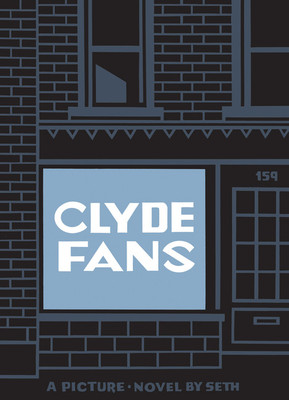 Clyde Fans
Seth
A masterful work by a legendary cartoonist about the decline of small bussiness and the subsequent erosion of familial relations and one's sanity. Twenty...
More Info
This is a major ones, folks! The summation of years of work by an absolute giant in the field of graphic storytelling, Clyde Fans is a must-read distillation of classic Seth themes: failure, nostalgia for a disappearing industry/faded past, and the social awkwardness of obsessive, alienated men, all of which are obviously meta-reflections on the art of comics itself.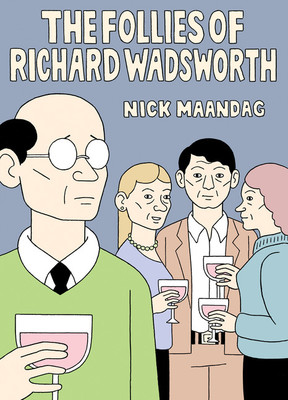 The Follies of Richard Wadsworth
Nick Maandag
A dark, bizarre comedy where teachers push boundaries into preposterous places. The Follies of Richard Wadsworth showcases Nick Maandag's signature blend of deadpan satire...
More Info
Nick Mandaag has been getting laughs with his deadpan self-published comics (Streakers, Facility Integrity, The Libertarian) for years, but he's finally getting his first book, forthcoming from D&Q (it's out June 4th). The Follies of Richard Wadsworth collects three stories, all of which involve inept and obnoxious would-be leaders and teachers, brought low by their own arrogance, lechery, and stupidity. A soon-to-be-classic of absurdist misanthropy.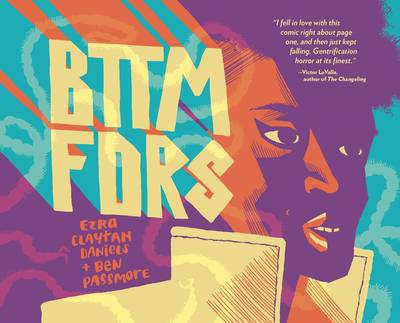 BTTM FDRS
Ezra Clayton Daniels, Ben Passmore
Once a thriving working class neighborhood on Chicago's south side, the "Bottomyards" is now the definition of urban blight. When an aspiring fashion designer...
More Info
Ezra Claytan Daniels and Ben Passmore are both white-hot rising talents, Daniels for Upgrade Soul and Passmore for Your Black Friend and DAYGLOAYHOLE, so the two of them together is a real dream-team scenario. BTTM FDRS is a work of afrofutirist gentrification horror-comedy set in a fictional version of Chicago's south side. Come for the amazing art, stay for the savage satire!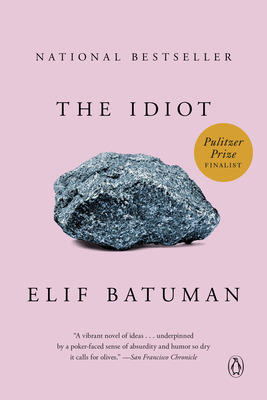 The Idiot
Elif Batuman
A New York Times Book Review Notable BookFinalist for the Pulitzer Prize for FictionLonglisted for the Women's Prize for Fiction"An addictive, sprawling epic; I...
More Info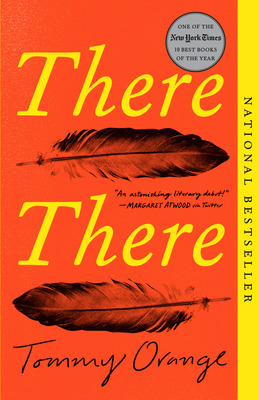 There There
Tommy Orange
National BestsellerOne of The New York Times 10 Best Books of the YearOne of the Best Books of the Year: The Washington Post, NPR,...
More Info
And to close out this list, here's a couple of top-shelf 2018 titles that are recently out in paperback format, perfect for tossing in your summertime tote bag.
Elif Batuman's The Idiot is a pitch-perfect campus comedy, set in the early 90s at Harvard. Turkish-American protagonist Selin is bewildered but precociously brilliant as her search for meaning leads her into a star-crossed email exchange with Ivan, an older classmate from her Russian-language seminar. As Selin goes through the growing pains of first love and discovers herself as a writer, Batuman's mordant wit and unfailing sense for the absurdity of both adolescence and academia will have you giggling through every page.
Tommy Orange's There There, meanwhile, heralds the arrival of a major new voice in North American indigenous literature. There There assembles a polyphonic cast of characters from Native communities, all connected to each other in ways they don't yet realize, who converge at the Big Oakland Powwow. Orange's poignant, colourful storytelling is able to grapple with the violence of history while sensitively rendering the experience of contemporary urban NDNs with varying degrees of connection with their heritage. It's a big, beautiful, necessary, unforgettable novel.