Staff Pick: Alyssa's Recent Favourites
February 4, 2019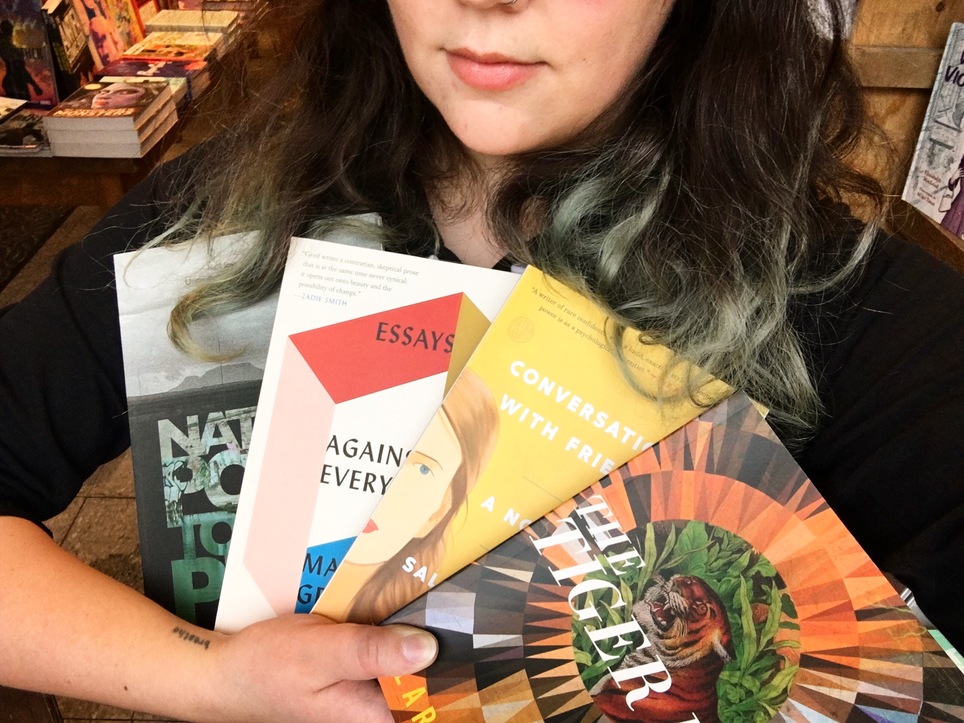 Larissa Lai's
The Tiger Flu
(tomorrow's
Strange Futures book club selection
!) is a wild ride of a scifi novel, intense and exciting in its portrayal of sisterhood and a far future still feeling the aftershocks of our world.
Sally Rooney's Conversations with Friends focuses on the small moments of friendship, love, adultery, and heartbreak, sinking deep into the mundane horror and sly humour of having an affair, hating your best friend, and feeling impossibly lost.
N+1 cofounder Mark Greif collects decades of essays with Against Everything, a rich and considered compendium with topics ranging from the economics of octomom to the political implications of learning to rap as a white man.
The subject of our very first Indigenous Reads book club, Tommy Pico's poetry collection Nature Poem cuts across unyielding notions of race, colonialism, and sexuality with unhesitating words and incredible punk bravado.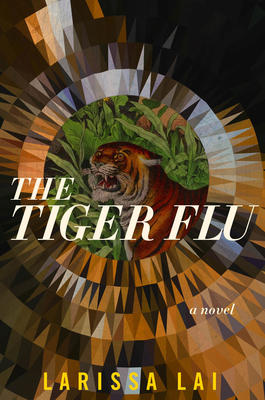 Tiger Flu
Larissa Lai
In this visionary novel by Larissa Lai -- her first in sixteen years -- a community of parthenogenic women, sent into exile by patriarchal...
More Info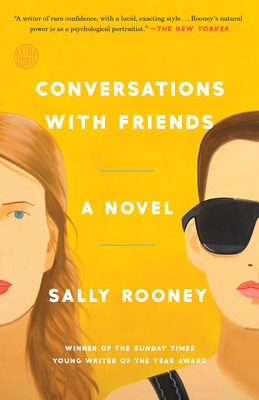 Conversations with Friends
Sally Rooney
"Sharp, funny, thought-provoking . . . a really great portrait of two young women as they're figuring out how to be adults."– Celeste Ng, "Late...
More Info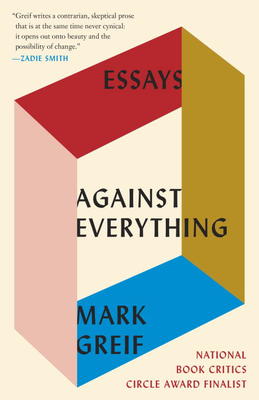 Against Everything
Mark Greif
Finalist for the National Book Critics Circle AwardThe essays in Against Everything are learned, original, highly entertaining, and, from start to finish, dead serious,...
More Info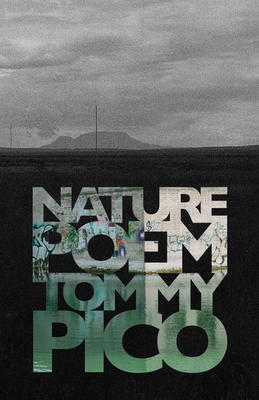 Nature Poem
Tommy Pico
Nature Poem follows Teebs—a young, queer, American Indian (or NDN) poet—who can't bring himself to write a nature poem. For the reservation-born, urban-dwelling hipster,...
More Info