Staff Picks 2018: Alyssa
December 22, 2018

There were many books to celebrate this year, among them the fearsome, the comforting, the sparks and the alarms. Here are twelve books that I loved, that hurt the best and unwrapped something true and real.

FICTION
It's been a year of magical realism, of blurred lines and blurred genres, of shifting realities and fluctuating desires. A year that sits in uncertainty, in liminality and disorientation, and finds comfort in it. Read Tanya Tagaq's Split Tooth to open yourself entirely, split your ribs apart and touch your wettest parts to the cold night air. Read Paradise Rot by Jenny Hval for a twisting, decomposing love that leaves nothing in its original shape, a tense successor to Bergman's Persona. Let these authors, both musicians, fill your mouth and pull you into visceral, tactile, textured depths.
Akwaeke Emezi's Freshwater is more preoccupied with the mind, and the many selves that coexist, protect and attack, create and destroy. A novel at the nexus of past and present, earth and spirit, the dangers of duality are never ignored. In Northwood, by Maryse Meijer, the boundaries between the desiring and the desired fray, leaving wounds filled but never healed with words. And Daniel Ortberg's The Merry Spinster offers perverse parables, tangled fairytales proffering pearls from the ocean muck.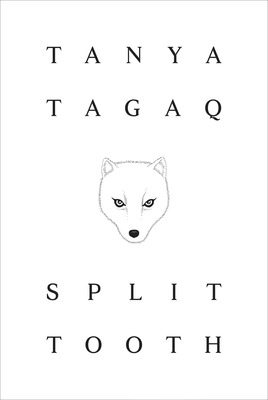 Split Tooth
Tanya Tagaq
Longlisted for the 2018 Scotiabank Giller PrizeFrom the internationally acclaimed Inuit throat singer who has dazzled and enthralled the world with music it had never...
More Info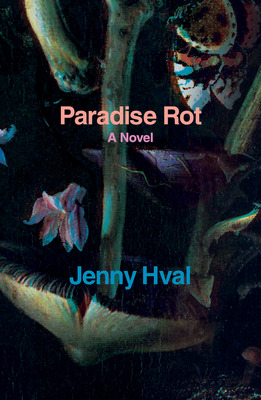 Paradise Rot
Jenny Hval
A lyrical debut novel from a musician and artist renowned for her sharp sexual and political imageryJo is in a strange new country for...
More Info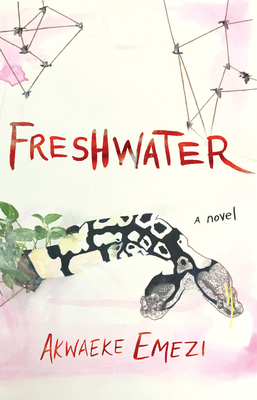 Freshwater
Akwaeke Emezi
A National Book Foundation "5 Under 35" HonoreeShortlisted for the Center for Fiction First Novel Prize Ada has always been unusual. As an infant...
More Info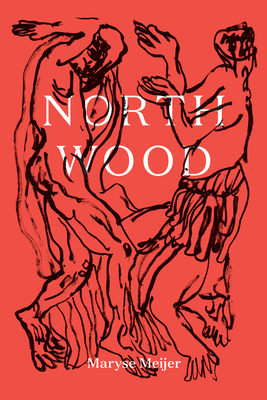 Northwood
Maryse Meijer
"Artfully explores themes of pain, desire, and the meeting place of the two, for a surreal, fairytale-esque accounting of what happens when we go...
More Info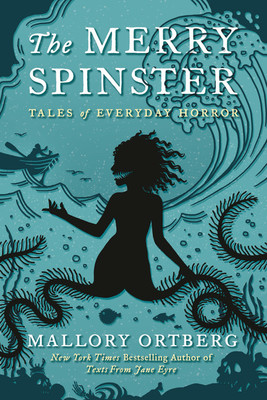 The Merry Spinster
Mallory Ortberg
From Mallory Ortberg comes a collection of darkly mischievous stories based on classic fairy tales. Adapted from the beloved "Children's Stories Made Horrific" series,...
More Info

GRAPHIC NOVELS
Nick Drnaso's Sabrina (well worthy of a Man Booker nomination) embraces the entirety of the political moment, pressing, distilling, until one woman, one life, and one death emerges, expansive yet intimate. Woman World, by Aminder Dhaliwal, looks much further forward, finding the point of light necessary in the darkness and offering softness, sweetness, laughter.
Aisha Franz's Shit is Real is all future landscapes and technologically-mediated lives. Liana Finck's Passing for Human exists in the small moments, in the architecture of home and the secrets of our shadow selves. In Why Art? by Eleanor Davis the hypothetical becomes real and life is breathed into creation as artists gather to weather a storm. There is distance and disconnect in all three; the question of how to exist in the world and feel a part of it remains vague on the tips of fingers.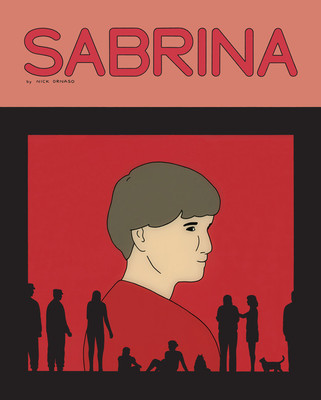 Sabrina
Nick Drnaso
Video games, conspiracy theories, breakdown, murder: Everything's gonna be all right - until it isn't How many hours of sleep did you get last...
More Info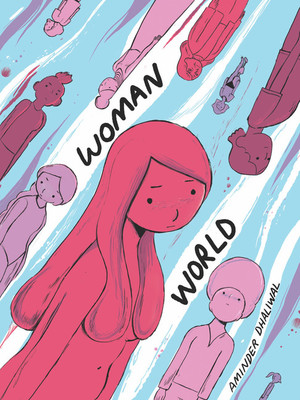 Woman World
Aminder Dhaliwal
The hilarious and wildly popular instagram comic about a world with no men With her startling humor, it's no surprise that Aminder Dhaliwal's web...
More Info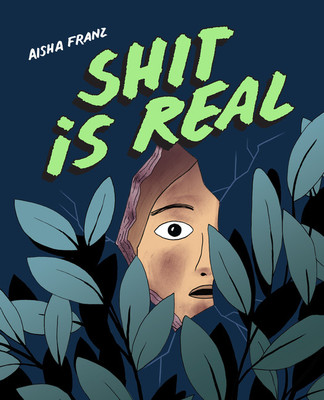 Shit Is Real
Aisha Franz
A broken-hearted woman drifts into depression as she occupies her traveling neighbor's apartment After an unexpected breakup, a young woman named Selma experiences...
More Info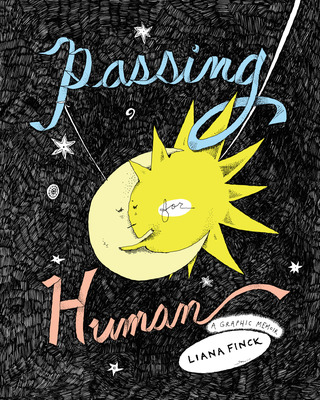 Passing for Human
Liana Finck
A visually arresting graphic memoir about a young artist struggling against what's expected of her as a woman, and learning to accept her true...
More Info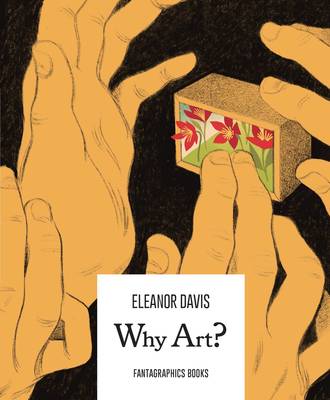 Why Art?
Eleanor Davis
What is "Art"? It's widely accepted that art serves an important function in society. But the concept falls under such an absurdly large umbrella...
More Info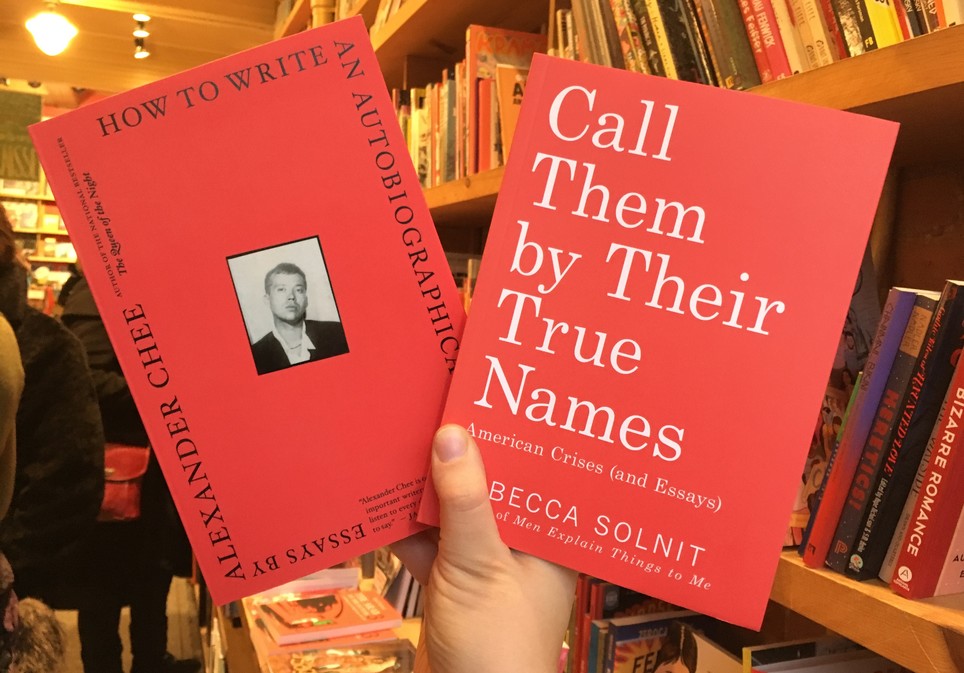 NONFICTION
Read Alexander Chee's How to Write an Autobiographical Novel for essays that sit with you. Feel their weight and roll them around inside you. Savour and consider and come away a more careful thinker. Read Call Them by Their True Names, Rebecca Solnit's latest, for political commentary of the most incisive kind, written with so much kindness and mercilessness that it seems impossible.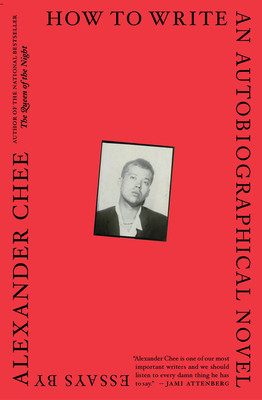 How to Write an Autobiographical Novel
Alexander Chee
From the author ofThe Queen of the Night, an essay collection exploring his education as a man, writer, and activist—and how we form our...
More Info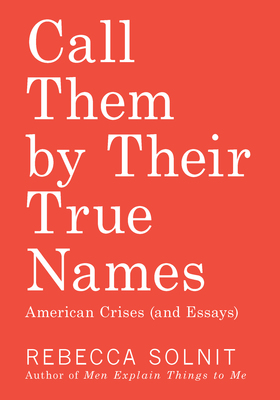 Call Them by Their True Names
Rebecca Solnit
"Rebecca Solnit is essential feminist reading." —The New Republic"Solnit's exquisite essays move between the political and the personal, the intellectual and the earthy." —ElleRebecca...
More Info