Staff Picks 2018 - Arizona O'Neill
December 13, 2018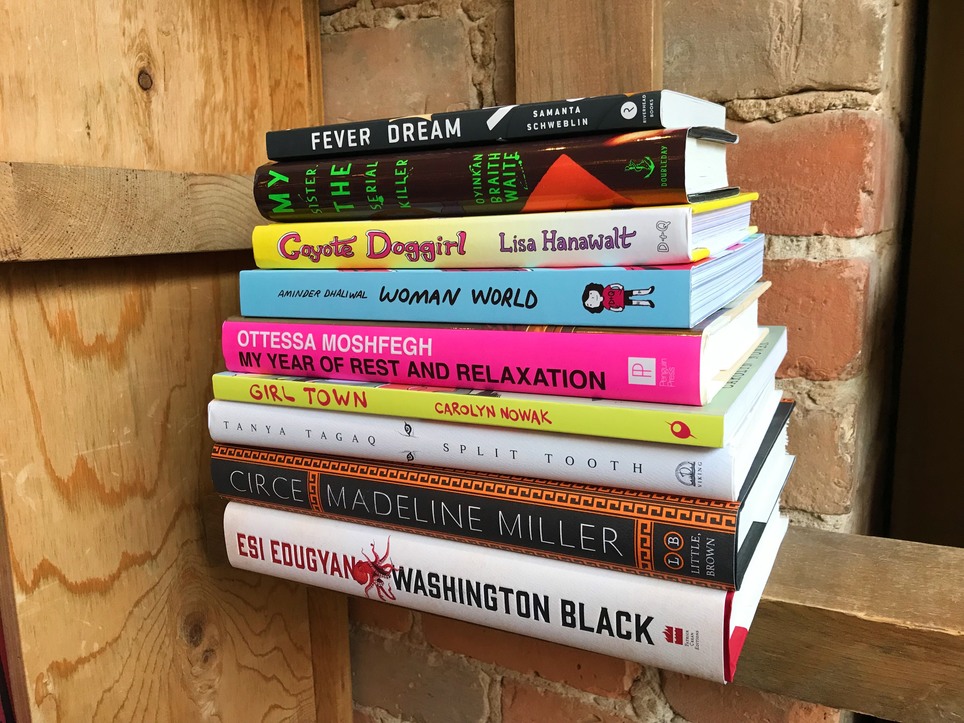 It's been an amazing year for women in fiction. It is so refreshing to hear these new voices emerging and taking over the world!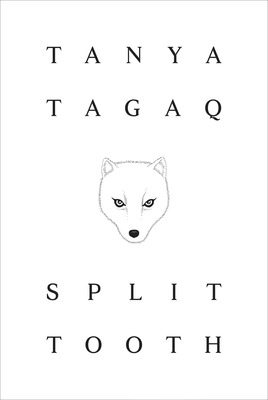 Split Tooth
Tanya Tagaq
Longlisted for the 2018 Scotiabank Giller PrizeFrom the internationally acclaimed Inuit throat singer who has dazzled and enthralled the world with music it had never...
More Info
Tanya Tagaq is a famous Inuit throat singer. This is her first novel, and it does not disappoint. Split Tooth paints a brutally honest portrait of what it is like to grow up in Nunavut, where the sun stays up for days on end before the moon takes its place. Tagaq's book almost feels like it should be read out loud so that every word can be properly appreciated. The raw realism of the storytelling slowly starts to morph into surreal Inuit folk tales. The main character, who at first feels a disconnect from her ancestry, has a love affair with the Northern Lights and is impregnated with twins. The boy twin holds death and darkness within him, while his sister contains life and joy, and together they are one. The narrative is interlaced with prose, poems, and illustrations. I am so happy that Tagaq took us on this ride with her. What a work of art.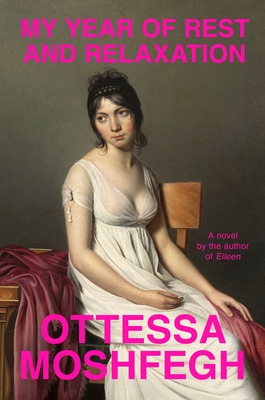 My Year of Rest and Relaxation
Ottessa Moshfegh
A New York Times Notable BookThe New York Times bestseller.From one of our boldest, most celebrated new literary voices, a novel about a young...
More Info
This is a contemporary take on the bedrest cure that was prescribed to so many women, including Virginia Woolf, in the Victorian and early Modern era. A young New Yorker with a trust fund decides to medicate herself so that she is always asleep. She is perhaps the laziest character in all of literature. When her underwear are dirty, she throws hers out and orders new ones online. Moshfegh is a master of the unlikable narrator. The narrator renounces all that is expected of being a young woman in society. And well she is a slob and derelict and pathetic and unpredictably hilarious and by lying to everyone in her life, perfectly honest, in the end, with herself.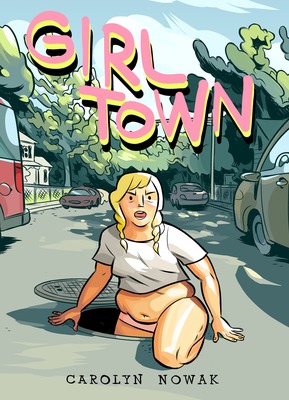 Girl Town
Carolyn Nowak
Ignatz Award-winning cartoonist Carolyn Nowak (Lumberjanes) finds powerful truths in fantasy worlds. Her solo debut collection celebrates the ascent of a rising star in...
More Info
This wonderful graphic novel just hit the shelves last week, and I am so happy to share it. There are four comics featuring different young women dealing with insecurities. One story that I really loved is about a girl who brings a sex robot as a date to a wedding after going through a bit breakup. There are many new books coming out about how women experience life, and traits that we were once told to view as negative and hide are now seen so openly on the pages. I want more narratives like this.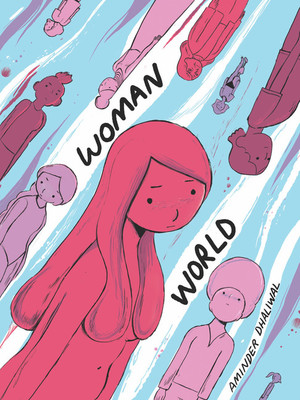 Woman World
Aminder Dhaliwal
The hilarious and wildly popular instagram comic about a world with no men With her startling humor, it's no surprise that Aminder Dhaliwal's web...
More Info
This graphic novel takes place in a future world where men have died out, leaving us with a woman world. It is hilarious! It questions what being a feminist means if there are no men around, and we no longer have to fight for equality. For example, the mayor walks around naked. One of the woman asks her if she does it to make a statement, and she replies casually that she just likes the feeling of the wind on her privates. A great investigation of womanhood with the pesky men question removed.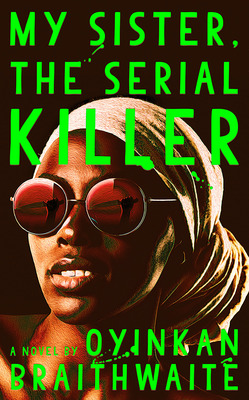 My Sister, the Serial Killer
Oyinkan Braithwaite
"Pulpy, peppery and sinister, served up in a comic deadpan...This scorpion-tailed little thriller leaves a response, and a sting, you will remember."--NEW YORK TIMES"The...
More Info
This is a unusual book about the bonds between women. Set in Lagos, Nigeria, a woman finds herself continually having to clean up after her younger sister as she murders her boyfriends one after another for no apparent reason. The question of what the hell her sister is all about and what her motives are make up the dark, hilarious and true heart of the book. It positions the deaths of the shallow men as an acceptable sacrifice for women's actualization. In this world men valuing women for their looks is seen as a form of brutality. In the end it redefines morality as a question of women putting one another first always as a moral compass and path towards true human contact.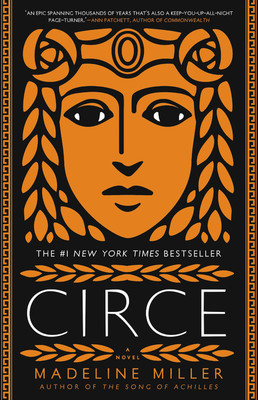 CIRCE (#1 New York Times bestseller)
Madeline Miller
"A bold and subversive retelling of the goddess's story," this #1 New York Times bestseller "manages to be both epic and intimate in its...
More Info
One of the best books based on Greek mythology you'll ever read. The book follows Circe, the witch from the Odyssey, the daughter of the Sun God, Helios. She is betrayed by the man she loves and acts out in rage against his new lover with her amazing powers. She is then banished to an island alone by Zeus to be made an example of. Her true punishment is to watch as history passes her by. Read the about the Trojan war, Icarus, and the Minotaur from the perspective of the witch on her lonely island. She finds the events too sad and decides to live for herself separate from the world. A feminist examination of women's absence from history and finding themselves their own herstory where they may chronicle their own narratives.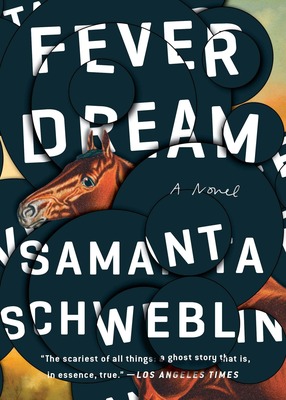 Fever Dream
Samanta Schweblin
"Genius." —Jia Tolentino, The New Yorker"Samanta Schweblin's electric story reads like a Fever Dream." —Vanity FairShortlisted for the Man Booker International Prize!Experience the blazing, surreal sensation of a fever dream......
More Info
This is one of the most brilliant books I have read in years. It is almost written though it were a play. At the beginning of the Fever Dream, we find a woman in a hospital bed and a small boy at her side. The boy asks cryptic questions, guiding the woman through her examination of past events that have led her to be in this sick, debilitated state. We begin in absolute darkness and the narrative begins to create an odd story filled with sick animals, shape-shifting children and a neighbour in a gold bikini who may or may not be a foe. It is terrifying and beautiful and profoundly strange. Everyone I know who has touched this book, has read it in one sitting. I cannot promise you will understand the ending — I didn't — but you will be moved by the startling details and the sense of unease that only a mysterious child narrator can command. I have not been as pleased by the voice of an overly wise and possibly evil child since reading Agota Kristof's The Notebook.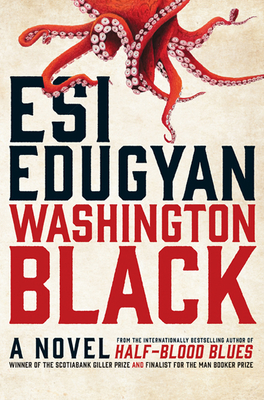 Washington Black
Esi Edugyan
A dazzling, original novel of slavery and freedom, from the author of the international bestseller Half-Blood BluesLonglisted for the 2018 MAN BOOKER PRIZEWhen two...
More Info
The winner of the 2018 Giller Prize. This book chronicles the life of a young man named Washington Black who is born a slave., and escapes in a hot air balloon with a morally lax young wealthy younger son. He becomes a genius draughtsman, an adventurer, a naturalist, and creator of the world's first aquarium. There is a fabulous scene with a magical realist octopus that will make you want to rip your heart out. This book will make you cry happy and sad tears, beware.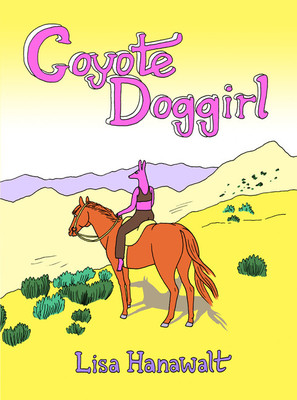 Coyote Doggirl
Lisa Hanawalt
A raucous and fierce Western by the BoJack Horseman producer/production designer and award-winning cartoonist Coyote is a dreamer and a drama queen, brazen and...
More Info
The work of Lisa Hanawalt, who also happens to be the production designer and producer for Bojack Horseman, features unapologetic anthropomorphic animals. They aren't your run-of-the-mill Disney creatures either. They are characters with deep levels of emotions that the reader and viewer can relate to. This is why when I heard Hanawalt was writing a graphic novel about a coyote dog-girl in a Western setting, I jumped for joy. Westerns are inherently sexist and always feature scared women running for their lives from pillagers. Hanawalt writes a Western with a badass woman who just wants to be left in peace. Coyote Doggirl fights and struggles through the whole book for her right to roam the countryside on her horse without being assaulted or killed, and it is awesome.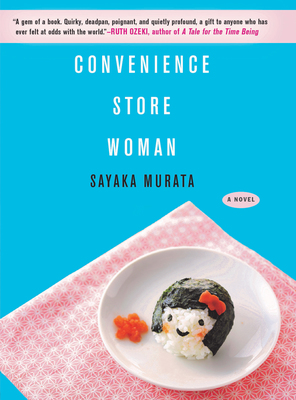 Convenience Store Woman
Sayaka Murata
Keiko Furukura had always been considered a strange child, and her parents always worried how she would get on in the real world, so...
More Info
I was so pleased with this book. It was weird and unpredictable. It was more solidly affirming of being a single woman that all the non fiction books I've read lately on the matter. Anyways of course fiction always speaks the truth first. I have been fascinated by woman writers from Japan and Korea lately. They push the boundaries of what it means to be a proper woman in the their countries, and they come out victorious.