Staff Picks 2019 : Arizona
December 8, 2019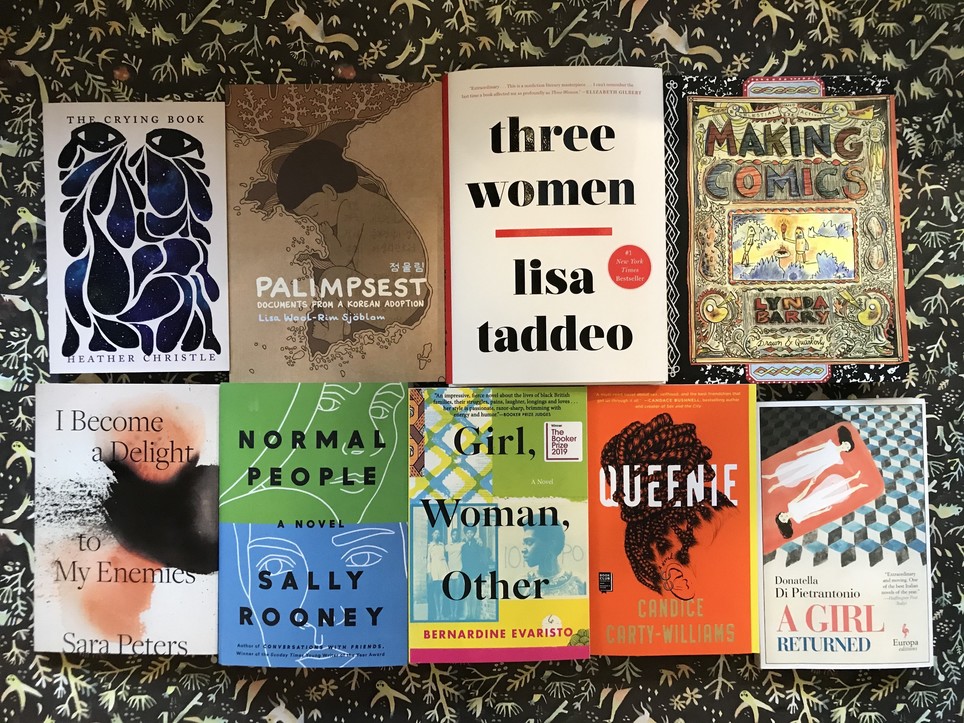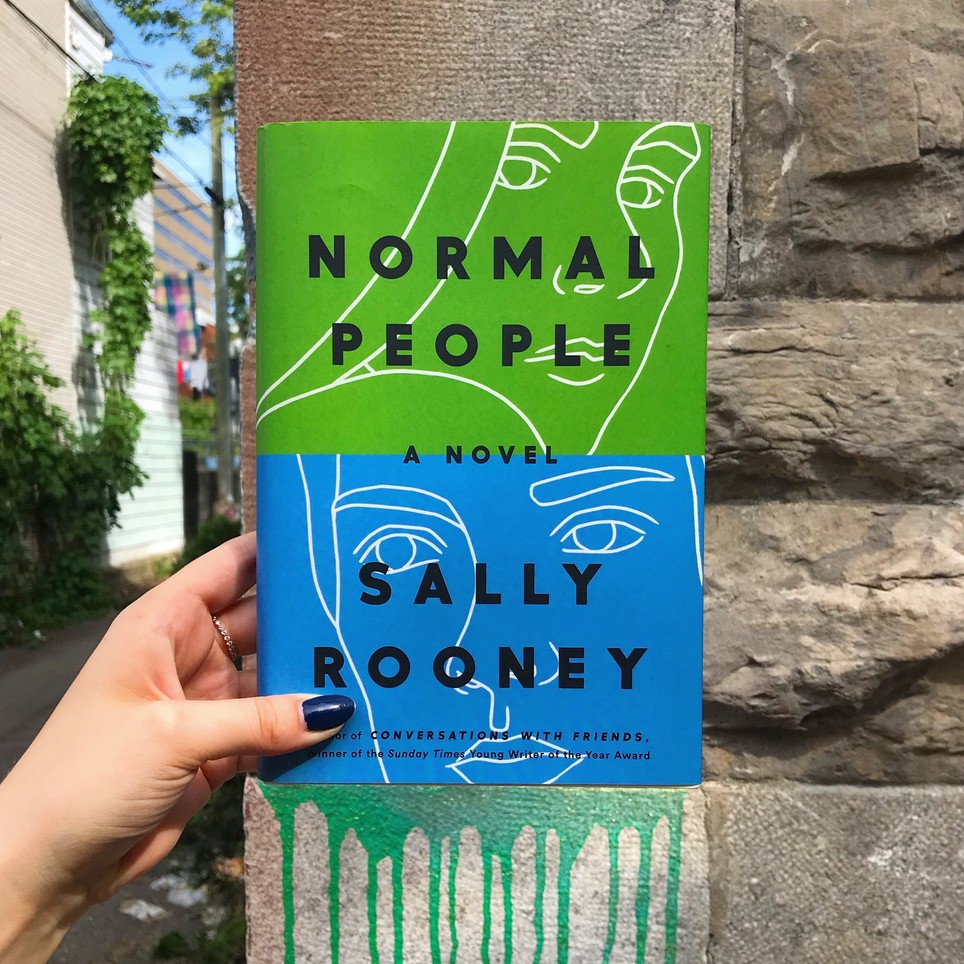 Normal People is the heart wrenching love story I have been looking for. The book asked and answers the question, Can two people change each other? The two main characters, Connell and Marianne, meet in their final year of high school and we follow their relationship over the next four years in four month intervals. Their love and friendship is raw and complicated. We watch as they go through multiple healthy and unhealthy relationships. Marianne is such a beautifully written human being. She is self- destructive in the most poetic ways. Connell is an introvert who wants to read all day. He is, however, terrible at expressing his feelings and telling others what he is thinking. I often found myself yelling at the pages of the book, hoping the characters could hear my advice and warnings. The best type of book is the ones that make you exclaim out loud. The way I would describe it is 'My Year of Rest and Relaxation' meets 'Pride and Prejudice.'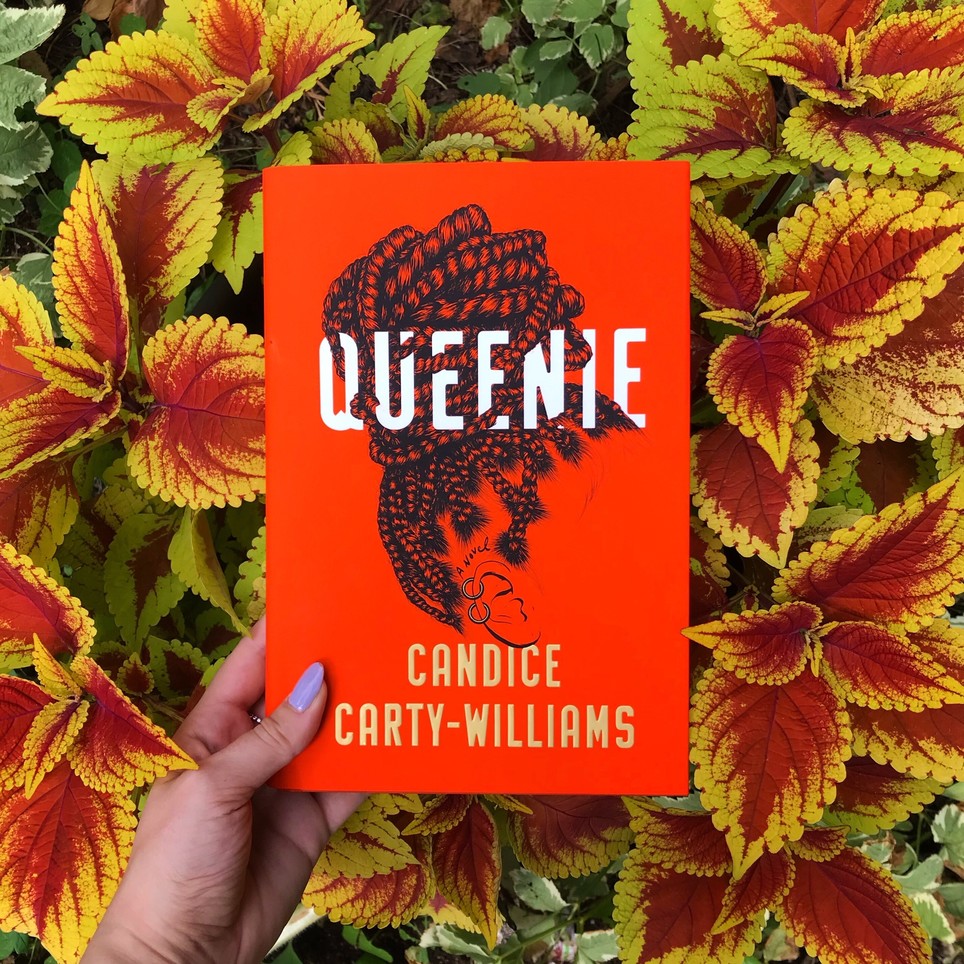 Queenie is a 25 year old Jamaican British woman going through a break up from a white man. The book is narrated in her voice which is so honest, so funny, and so .... misguided? She starts to lose the grasp she had on life. Looking for support she starts a text chain with her three best friends that have never met. She calls them The Corgis, because the Queen loves her corgis. They have all found Queenie in different stages of her life. One friend is from elementary school, one is from university, and the other from work. Queenie starts to have affairs with men in a self destructive manner. Many of which are with men who fetishize her skin colour. Most of which are followed up my cringeworthy trips to the gynaecologist, which reflect inherent racism and stereotypes in British society. She texts The Corgis all the details of her sex life, and they all answer with advice and guidance. This to us is one of the best aspects of the book. Female friendship is the only thing that Queenie feels like she has left in life. They help her see her life through a lens, and evaluate it more clearly and hilariously.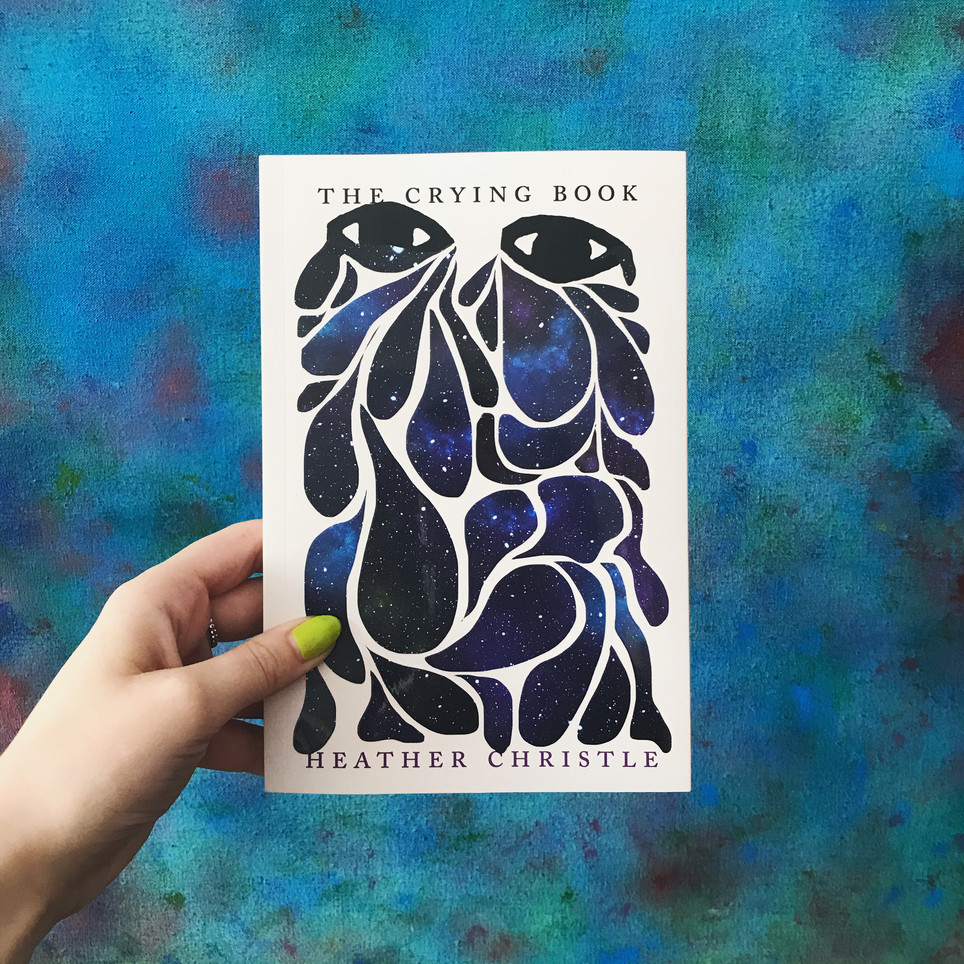 I've always been fascinated by the roles tears play in women's lives. This book by the marvellous poet Heather Christel is a meditation on tears from those of children to those of mothers to those of philosophers. It touches on the shame of tears, the weaponizing of tears and so many other things. And there is a section that discusses the burial rites of dolls overseen by their young guardians that is both hilarious and deeply profound. This book will make you weepy. I loved it.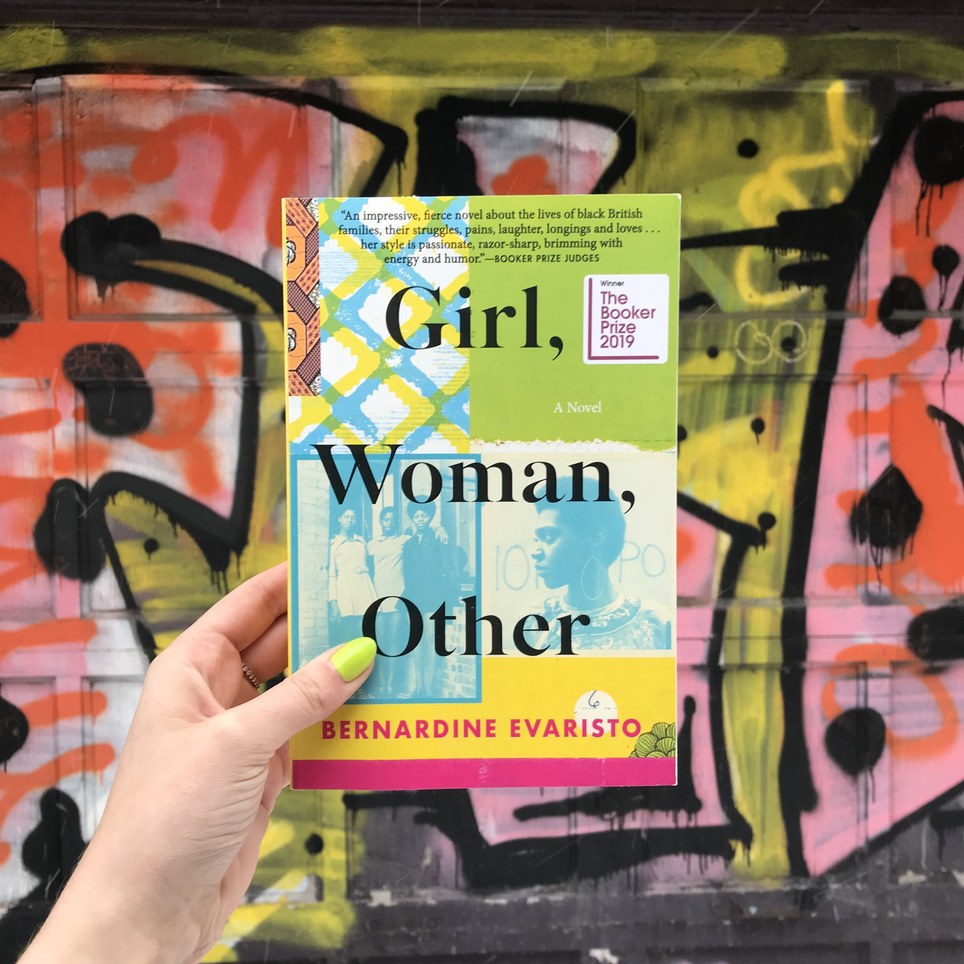 Girl, Women, Other is definitely one of the best books this year. It is divided into twelve different stories that are all brilliantly connected to one another. Each is about the life of a different woman and their experience with womanhood in England. Most of Evaristo's characters are black women, and they raise timeless questions about feminism and race. The book's narration is so bold, it breaks down walls that surround the traditional canonical ideas of black women in literature. Being a woman does not mean being one way, it is whatever we want it to be. This novel is incredibly empowering and I encourage you to read it.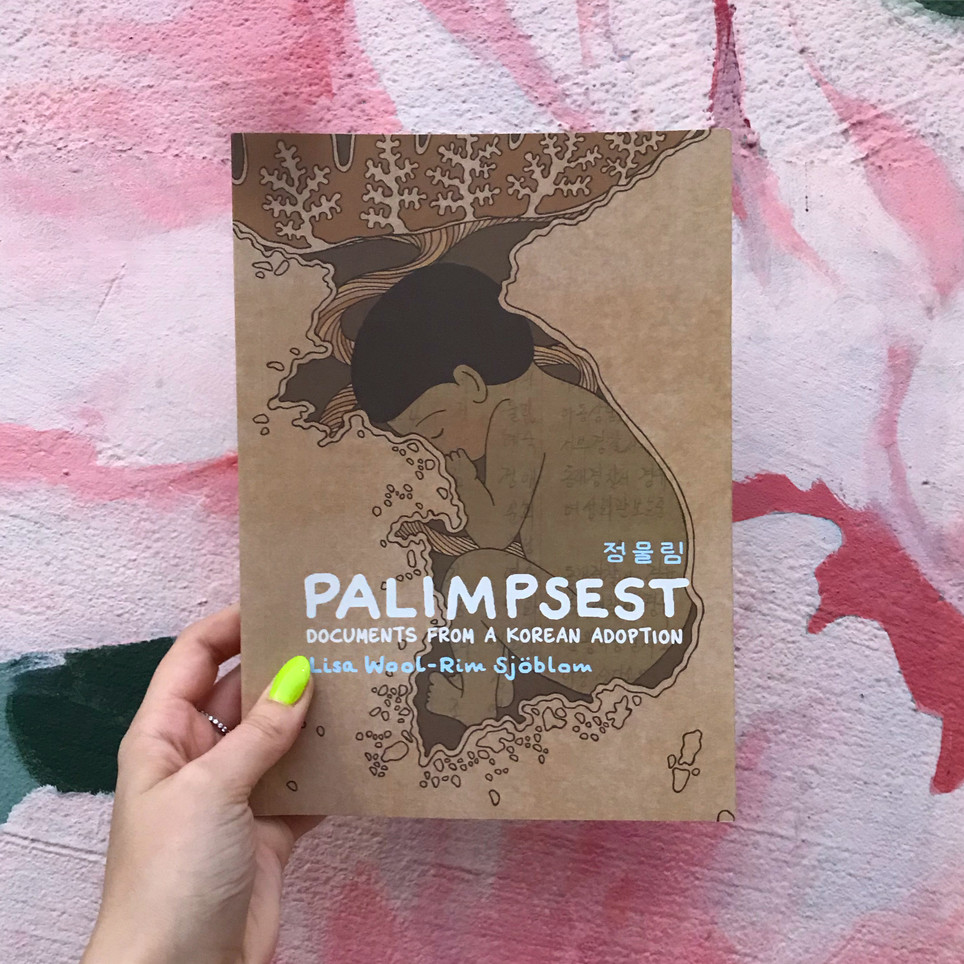 This graphic novel took me on a very personal journey and I am so happy Lisa Wool-Rim Sjöblom shared her story. She was adopted by a white family in Sweden from South Korea. In this beautifully illustrated book, Sjöblom tries for 20 years to find her birth mother. She documents the entire process of communicating with Korean adoption agencies. I learned so much about illegal adoption and how scary the process can be. She also points out how many stories of adoption are told from the adoptive parents perspectives and written by them but not from the children's. She explores the trauma that comes with being pulled from your culture and roots and brought up somewhere else. She says in Sweden she felt as though she was home but she didn't belong, and in Korea felt like she belonged but wasn't home. This is a must read. You will learn so much.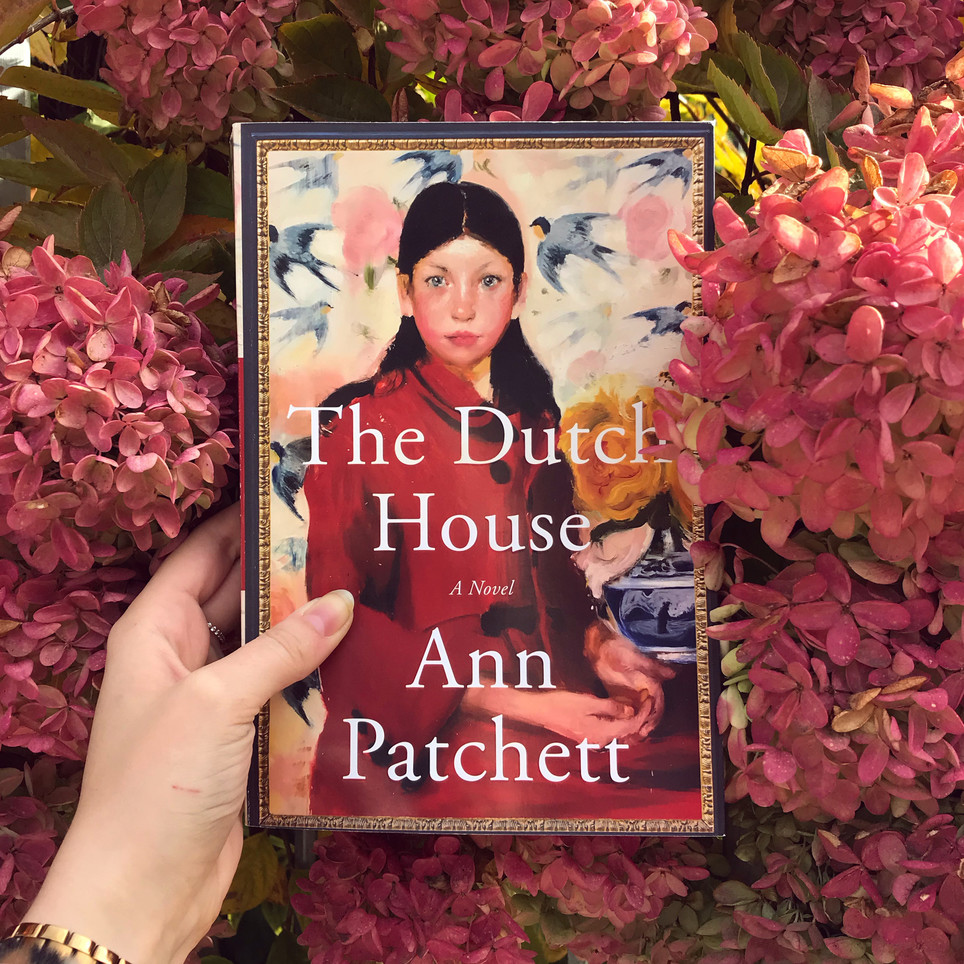 This book is an insane page turner. Patchett consistently creates some of the most fascinating characters in literature and puts them in life situations they can never quite make sense of. In this book a brother and sister live in a beautiful mansion, envied by all, with their father. Soon after remarrying, he passes away, and their step mother takes everything the kids have and leave them with nothing. The book follows the two kids through their teen and adult lives while they obsess over their step mother and the house that was stolen from them. Every month when the brother visits from university, they sit outside the house in a car looking through its windows reminiscing over their childhood and trash talking their step mother. We follow them through their journey of trying to make sense of their father, the house, and their absent mother. The image on the cover also adds so much to the story. Those who have read it will know what I mean. I cannot express more how amazing and relatable this book is. We loved it! If you read one book this winter, I would honestly choose this one.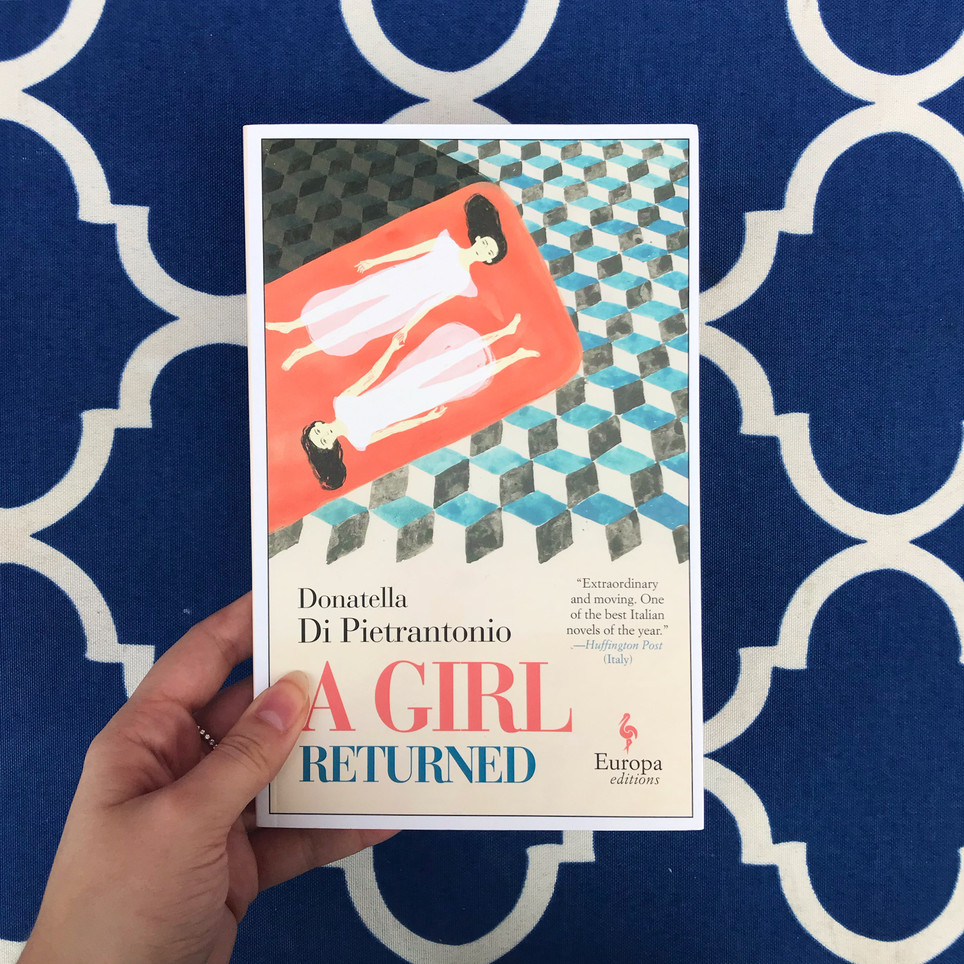 In Donatella Di Pietrantonio's novel A Girl Returned, a 13 year old girl is sent to live with her biological family after having been raised her whole life by wealthy distant cousins. The reserved and well-bred girl enters into her "home" feeling horrified by the filth and poverty, confused by her abandonment. She comes to know the ill-mannered, desperate and beautiful tribe she was meant to be a part of. She wonders, to who does she belong. And can anyone overcome poverty other than through a magic stroke of luck. The simple writing and the wonderful character studies make the book such a wonderous read. Anne Goldstein, who translated the Elena Ferrante novels, translates, and you can hear the echo of her work in the language too.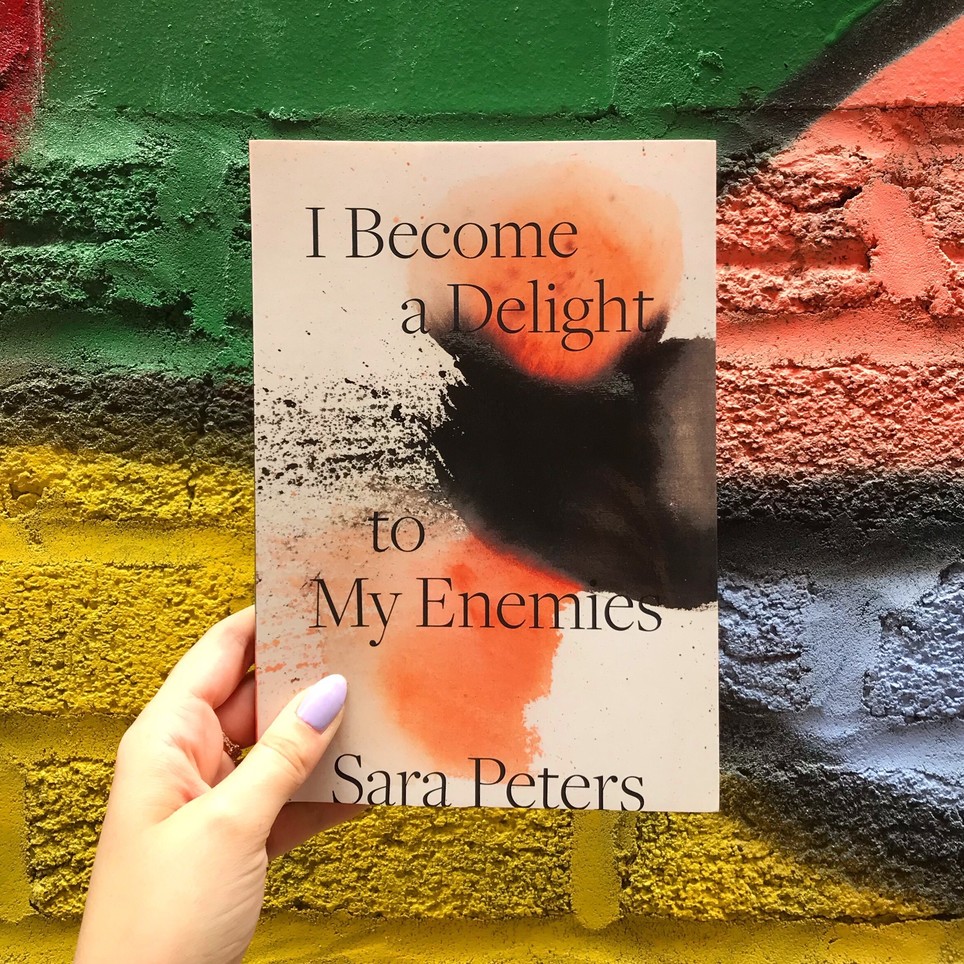 Sara Peters's book is an experimental text made up of a series of poetic segments, each narrating the voice of a different women from a place called Town. It is a distinct, brutal and achingly beautiful chorus. The women delve into friendship, rape, subjugation, objectification, motherhood, love, erotic desire, incest, and murder. There are moments of unexpected transcendence when a girl will describe her body or her mother. And there are other which are transgressive and jolt the reader's consciousness awake, allowing it to turn the page and confront an epiphany with their barriers down. It is a complicated, brave work of art.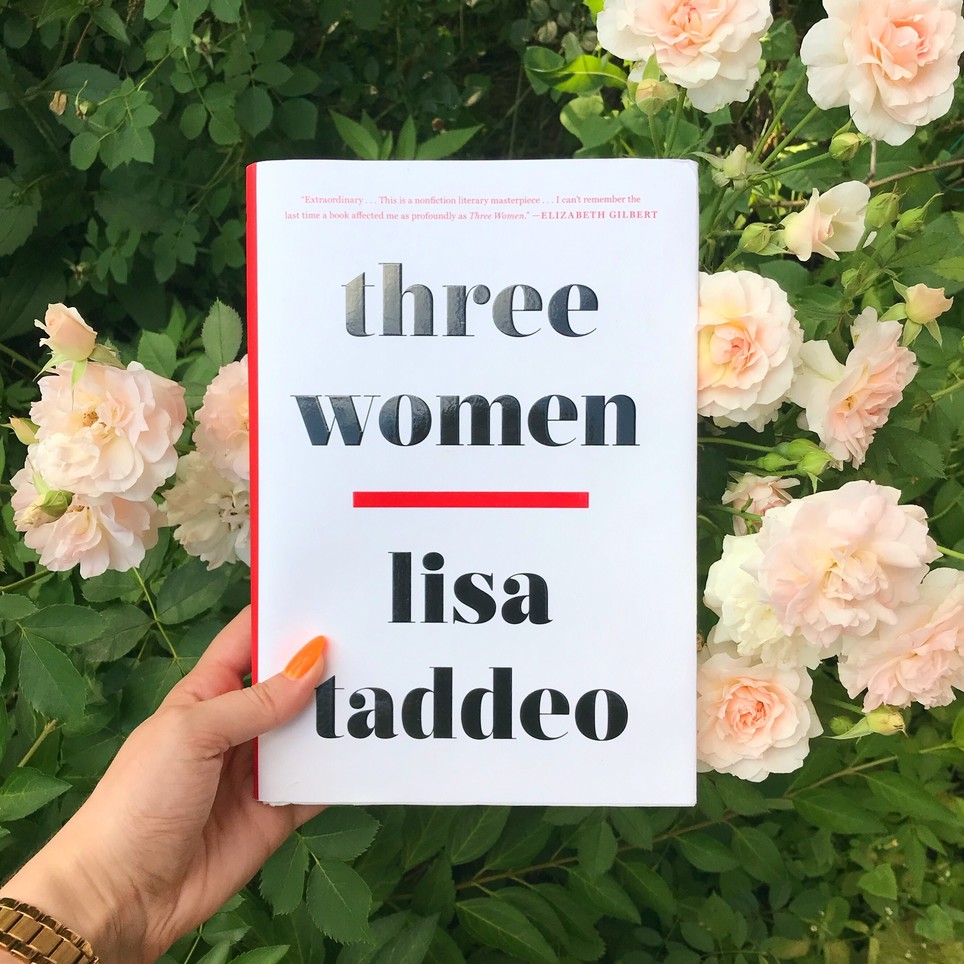 Three Women follows the sexual lives of three different American women. One is a teenage girl who has a sexual relationship with her high school teacher, another is a woman whose husband will not kiss her and begins an affair, and the third is a woman whose husband likes to watch her have sex with other men. Taddeo spent so much time with these women, recording epic amounts of conversations, before writing these accounts. The result is one of the most intimate portraits of female desire I have ever read. She captures the nuances and contradictions of desires. She uncovers the way these women feel about themselves, their bodies, and their freedom. The importance of sexual desire and the way women respond to its call and fight against it and chastise it, reveals their deepest insecurities, their inner pain, their childhoods and their power. The book is beautifully written, so moving and so, so, so addictive. The secrets these women share allow readers to become more self-aware, as they experience painful and illuminating recognition. Most of all, it gives evidence that female desire is a realm of wild, provocative abandon. It usurps all the ridiculous notions that men have been professing for years, that it less strong or less urgent than their own.

Thank you for reading! To see more of Arizona's recommendations follow her instagram @oneillreads.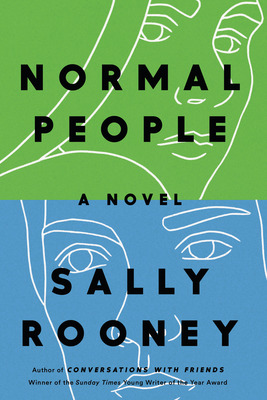 Normal People
Sally Rooney
LONGLISTED FOR THE MAN BOOKER PRIZE: A wondrously wise, genuinely unputdownable new novel from Sally Rooney, winner of the 2017 Sunday Times Young Writer...
More Info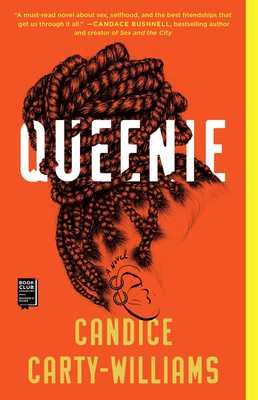 Queenie
Candice Carty-Williams
NAMED ONE OF THE MOST ANTICIPATED BOOKS OF 2019 BY WOMAN'S DAY, NEWSDAY, PUBLISHERS WEEKLY, BUSTLE, AND BOOK RIOT! "[B]rilliant, timely, funny, heartbreaking." —Jojo...
More Info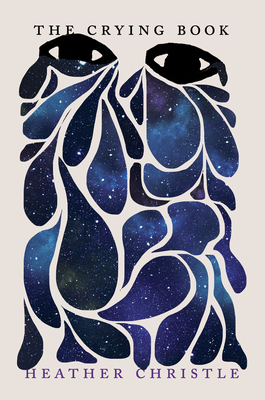 The Crying Book
Heather Christle
NATIONAL BESTSELLER"A poignant and piercing examination of the phenomenon of tears—exhaustive, yes, but also open-ended. . . A deeply felt, and genuinely touching, book."...
More Info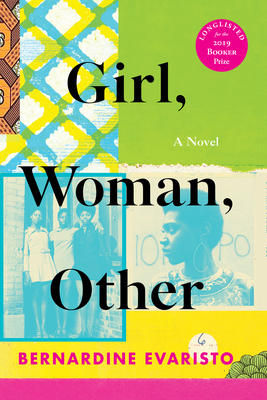 Girl, Woman, Other
Bernardine Evaristo
"Joyfully polyphonic and vibrantly contemporary, this is a gloriously new kind of history, a novel of our times: celebratory, ever-dynamic and utterly irresistible."—Booker Prize...
More Info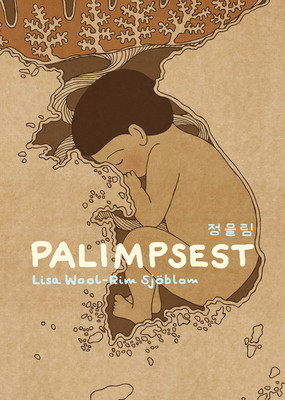 Palimpsest
Lisa Wool-Rim Sjoblom
Who owns the story of an adoption? Thousands of South Korean children were adopted around the world in the 1970s and 1980s. More than...
More Info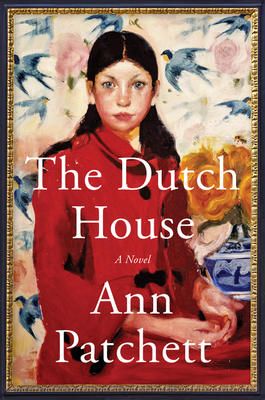 The Dutch House
Ann Patchett
A Read with Jenna Today Show Book Club Pick!From the New York Times bestselling author of Commonwealth and State of Wonder, comes Ann Patchett's most...
More Info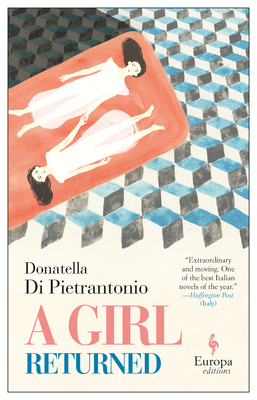 A Girl Returned
Donatella Di Pietrantonio
Winner of the Campiello Prize.A pitch-perfect rendering in English by Ann Goldstein, Elena Ferrante's translator."I was theArminuta, the girl returned. I spoke another language,...
More Info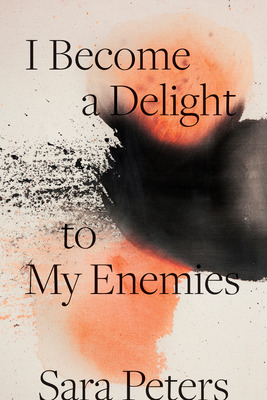 I Become a Delight to My Enemies
Sara Peters
Dark, cutting, and coursed through with bright flashes of humour, crystalline imagery, and razor-sharp detail, I Become a Delight to My Enemies is a...
More Info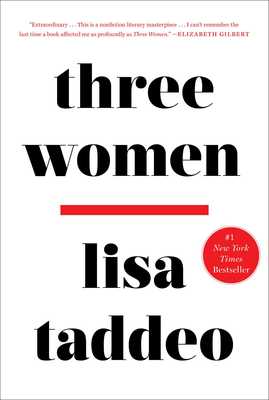 Three Women
Lisa Taddeo
#1 NEW YORK TIMES BESTSELLER "Extraordinary…A nonfiction literary masterpiece…I can't remember the last time a book affected me as profoundly as Three Women." —Elizabeth...
More Info