Stéphane Larue's the Dishwasher splashes into English!
September 5, 2019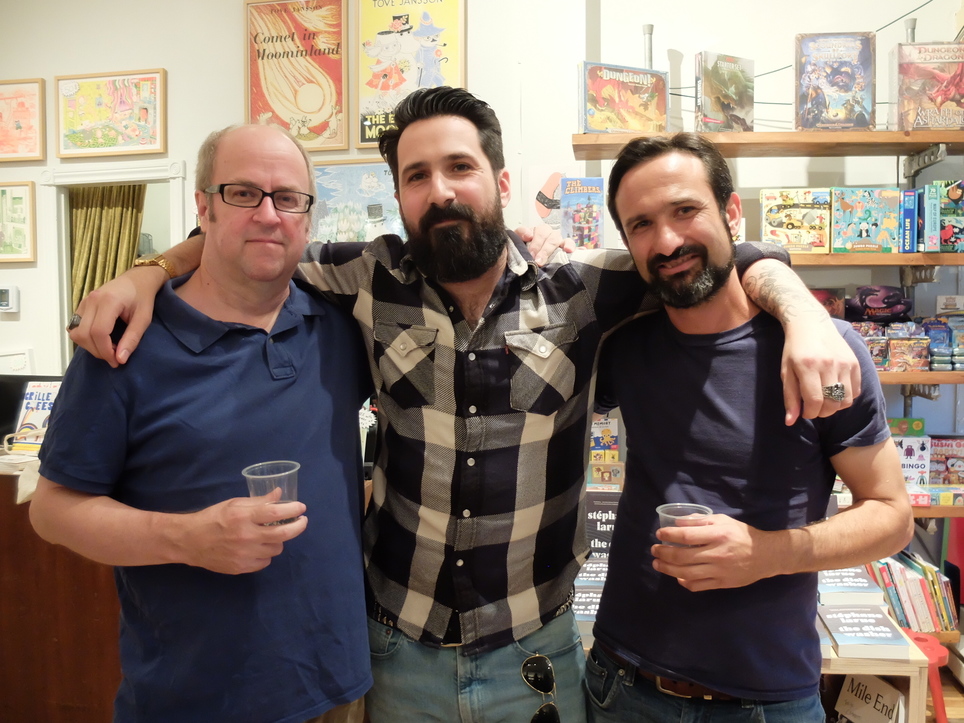 Tonight we were joined by Stéphane Larue, Ian McGillis, and translator Pablo Strauss for the launch of the new English translation of his novel, The Dishwasher. The original french edition, Le Plongeur, was an instant sensation. Dan Wells, of English publisher Biblioasis calls it "a Moby Dick of the kitchen."
Larue and Pablo did a bilingual reading for the crowd, followed by an enlightening conversation about the writing and translation of the book. Strauss said the most challenging part was figuring out whose arms were picking up the beer. He also had to revisit his own days as a dishwasher in the early 00s to get the slang right.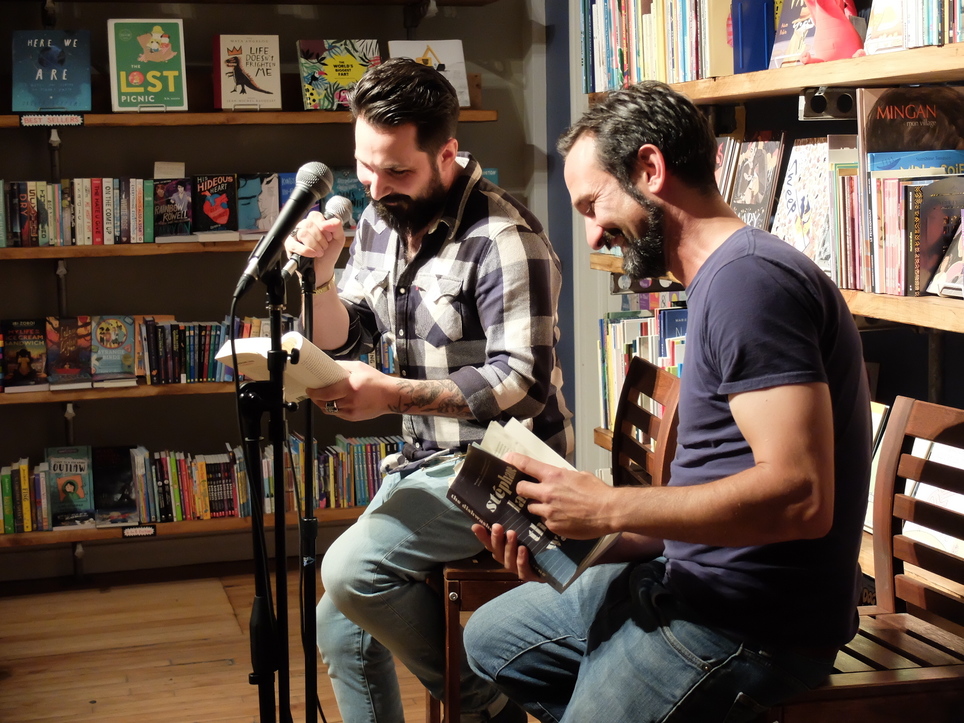 On the new title, Larue affirmed "The Dishwasher...does the job," a sentiment that surely those of us who have been dishwashers can relate to.
Larue also assured us that he got permission from friends who inspired characters in the book. One told him "you can write about me but you can't make me kill people!"

The Dishwasher is sure to make as big a splash in English as it has in French. You'll want to plunge into this one ASAP!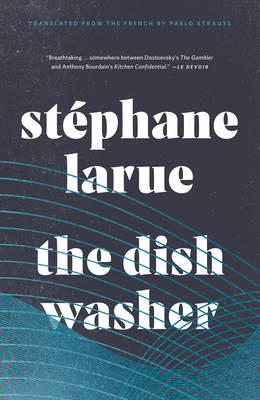 Dishwasher, The
Stéphane Larue
A NEW YORK TIMES NEW & NOTEWORTHY BOOK A NOW MAGAZINE BEST BOOK TO READ FOR SUMMER 2019 It's October in Montreal, 2002, and...
More Info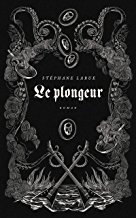 Le plongeur
Stéphane Larue
Nous sommes à Montréal au début de l'hiver 2002. Le narrateur n'a pas vingt ans. Il aime Clive Barker et Lovecraft, le métal, les...
More Info