This Shelf Belongs to ... Geneviève Godbout
February 7, 2018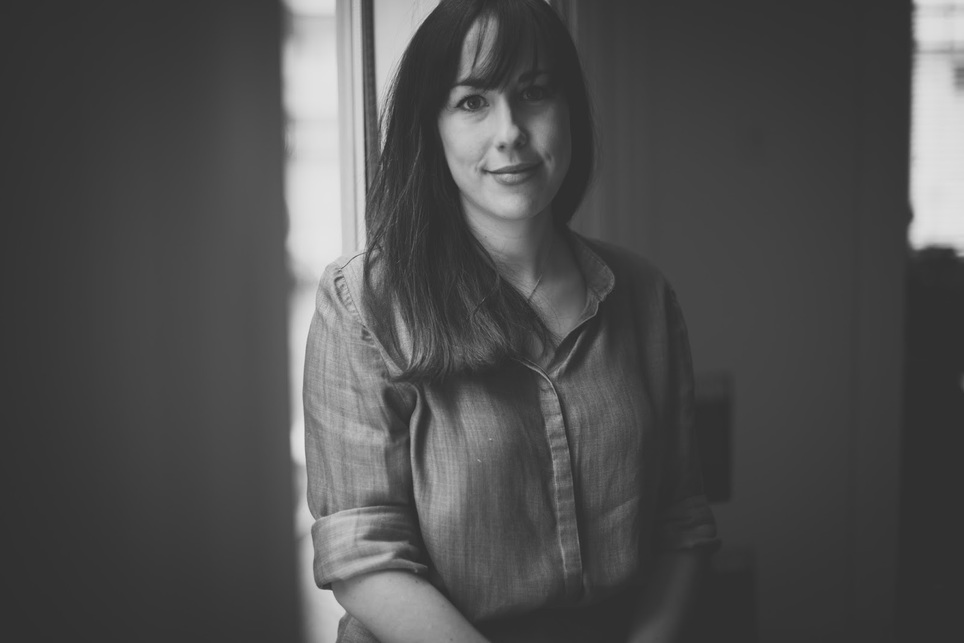 Each month, Librairie Drawn & Quarterly invites a local author or artist to curate a shelf in the store. This month we bring you recommendations from Geneviève Godbout! Be sure to
catch the launch
of Geneviève's latest book
The Pink Umbrella
and story time reading this Saturday, February 10th.
Geneviève est née et a grandi dans la campagne québécoise. Elle a étudié en animation traditionnelle au Cégep du Vieux-Montréal, avant de poursuivre sa formation à Gobelins à Paris. Tombée sous le charme de la vieille Europe, elle a ensuite vécu à Londres pendant sept ans. Aujourd'hui, elle vit et travaille à Montréal, où s'est forgée sa carrière d'illustratrice. Ses clients incluent The Walt Disney Company, Chronicle Books, Tundra Books, Random House, Houghton Mifflin Harcourt, les éditions Milan, Comme des Géants et La Pastèque. Rose à petits pois est son tout dernier livre jeunesse. Son précédent : Quand le Père Noël était petit, a remporté le Prix jeunesse des libraires du Québec 2017, dans la catégorie 0 à 5 ans. Elle travaille présentement sur une série d'albums de Anne la maison aux pignons verts et sur un projet de bande-dessinée avec l'écrivaine Perrine Leblanc, à paraître aux éditions La Pastèque.
Genevieve was born and raised in Quebec. She studied traditional animation at the Cégep du Vieux-Montréal followed by another degree at the prestigious school of Gobelins in Paris. She then fell in love with London where she worked and lived for seven years. In 2013 she moved back to Montreal to become a full-time illustrator. Her clients include The Walt Disney Company, Chronicle Books, Tundra Books, Random House, Houghton Mifflin Harcourt, les éditions Milan, Comme des Géants and La Pastèque. Her latest children book, Johnny Appleseed, was selected at the Society of Illustrators Original Art 2017 Exhibit. She currently works on a series of books based on the famous et beloved Anne of Green Gables.
All of Geneviève's picks will be 15% off. Here's a sneak peek of what you'll find on her shelf:
L'amour - Bastien Vives
Un court album qui m'a fait mourir de rire.
J'aime l'ironie et la vulgarité qui se dégagent du texte avec les dessins justes et sensibles de Bastien.
La légèreté - Catherine Meurisse
Un album magnifique à tous les points de vue. Catherine nous livre un témoignage touchant et intime sur les événements tragiques de Charlie Hebdo. C'est aussi un bel hommage à ses amis perdus.
Toys Talking - Leanne Shapton
Un court album jeunesse avec des dessins tendres et sensibles qui rappellent l'univers de Winnie l'Ourson. C'est légèrement décalé et chou comme tout.

L'arabe du futur - Riad Sattouf
Un incontournable, tout simplement! Riad Sattouf nous raconte son enfance en Libye et en Syrie avec justesse et humour du point de vue de l'enfant qu'il était. On est déroutés de découvrir des mœurs douteuses voire barbares à travers le regard candide du petit Riad. C'est touchant, drôle et sensible.
Jane, le renard et moi - Fanny Britt, Isabelle Arsenault
Une autre album tout simplement parfait à lire et admirer. Je suis une grande admirative du travail respectif de Fanny et Isabelle et leur collaboration offre un résultat magique. A match made in heaven!
La maladie de la mort - Marguerite Duras
Un texte sublime de Duras, que j'adore. C'est une lecture courte, mais d'une finesse et d'une poésie magnifique à chaque phrase ou presque.
Chenous -Véronique Grenier
Une poésie crève cœur qui nous plonge dans les abimes du quotidien lorsqu'on vit avec la dépression. Ça fait mal tellement c'est vrai.
Un récit captivant et décalé qui nous fait voyager au Japon, entre le rêve et la réalité. Des destins miroirs, un homme qui parle aux chats, un jeune adolescent accablé d'une malédiction oedipienne...
La plume magique de Murakami aborde plusieurs thèmes existentiels de manière subtile et imagée. C'est d'une poésie sans fin !