Young Readers Book Club: Ghost by Jason Reynolds!
March 15, 2019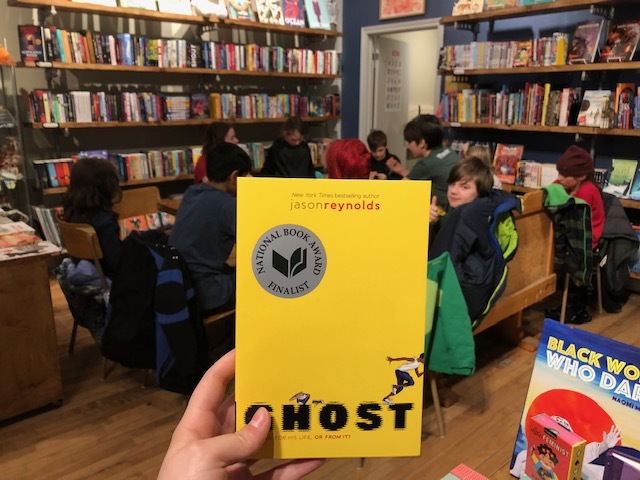 This month our group of avid young readers read Ghost by Jason Reynolds! Ghost is the story of Castle Crenshaw, nicknamed, Ghost, a basketball lover who discovers his talent for running track. Ghost is the first in the 4-book Track series. Read them all!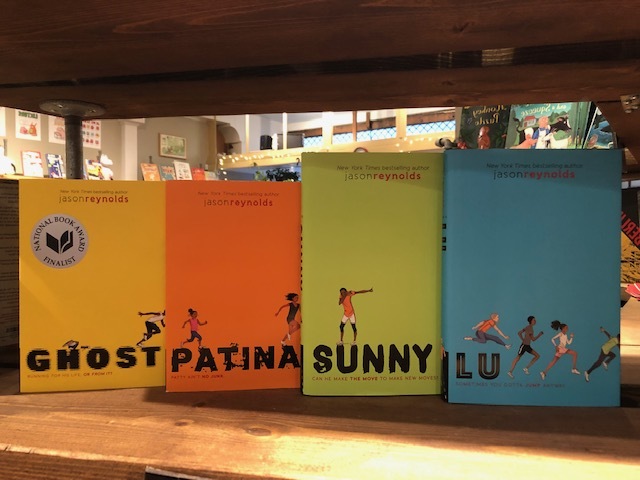 The kids ate sunflower seeds like Ghost does in the novel as they discussed their own nicknames, favourite sports, bullying, teamwork, and more. They did close readings of some passages and discussed the themes of fear and anger in the novel. These kids never cease to impress me with their insights!
Our Young Readers Book Club meets every month to discuss great books and eat pizza! Next month we are reading the graphic novel adaptation of The Diary of Anne Frank, available in English, French, and Spanish! We will meet on April 18th from 6-8 pm.