D+Q picks of the Week: Bad Gateway is here! Plus, new Neil Gaiman, essays from the LRB editor, a poet-critic's memoir, and more!
August 21, 2019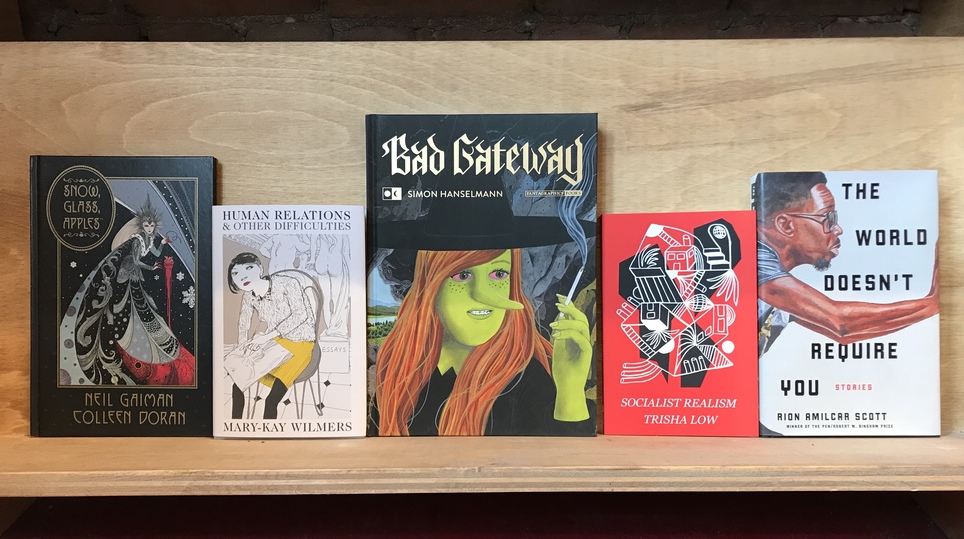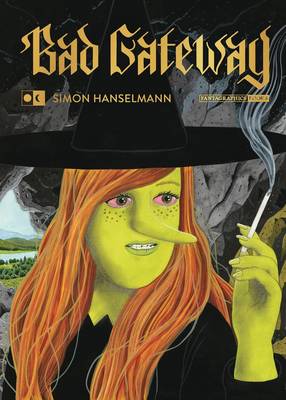 Bad Gateway
Simon Hanselmann
Owl is gone, Werewolf Jones has moved in, and everything as Megg and Mogg know it begins to fall apart. Hanselmann's comic premise of...
More Info
The latest installment of Hanselmann' ongoing Megg, Mog, and Owl series is one of the most anticipated graphic novel releases of the year! As grim as things have gotten for our loveable slacker-stoner anti-heroes, they're about to get grimmer: Owl's moved out, Werewolf Jones has moved in, and years of heavy drug use are taking a brutal psychological toll on Meg, who must turn to her past to find the root of her self-destructive habits.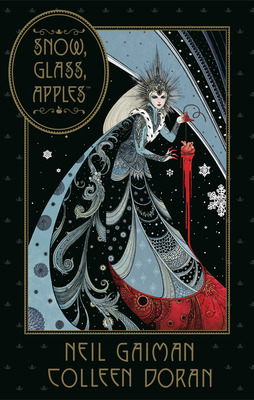 Neil Gaiman's Snow, Glass, Apples
Neil Gaiman
A chilling fantasy retelling of the Snow White fairy tale by New York Times bestselling creators Neil Gaiman and Colleen Doran!A not-so-evil queen is...
More Info
The inimitable Neil Gaiman's latest voyage into the fantastic is this chilling, not-for-children retelling of Snow White, illustrated by Colleen Doran (who also worked with Gaiman on Troll Bridge). With his usual sense of darkness and sensuality, Gaiman twists the classic fairy tale: what if Snow White, rather than the stepmother, was the villain? Doran's art borrows from the art-nouveau tradition of Aubrey Beardsley to steep this tale in an atmosphere of gothic horror.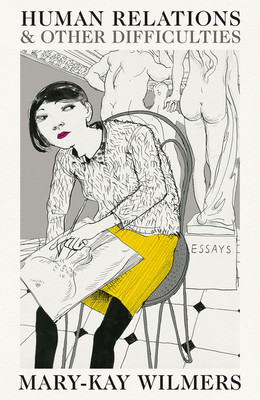 Human Relations and Other Difficulties
Mary-Kay Wilmers
An incisive collection of essays by the editor of theLondon Review of Books, whom Hilary Mantel has called "a presiding genius"Mary-Kay Wilmers cofounded theLondon...
More Info
Mary-Kay Wilmers is the co-founder of the London Review of Books and has been its editor since 1992 -- before that, she worked at Faber, making for a fifty-year career in literature in which her exactingly observant eye has groomed the words of others. In this collection of essays, published between 1972 and 2015, Wilmers trains that same clear-eyed scrutiny on topics ranging from Jean Rhys and Joan Didion to mistresses, motherhood, and menopause. Throughout, Wilmers exercises a keen attention to relations between the genders, delivering hard-earned insights into the work of being a woman.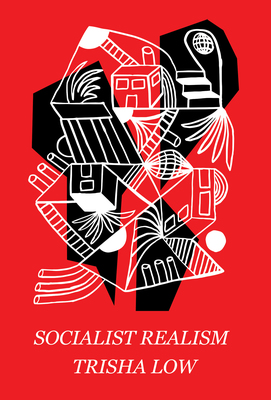 Socialist Realism
Trisha Low
When Trisha Low moves west, her journey is motivated by the need to arrive "somewhere better"—someplace utopian, like revolution; or safe, like home; or...
More Info
In this seamless hybrid of memoir and cultural criticism, poet Trisha Low describes how she has pursued both a passion for radical politics and a sense of belonging. Low grapples with her beliefs and life decisions in a non-chronological narrative that follows her westward trajectory: leaving Singapore for college in Philadelphia, followed by grad school in New York City, and then heading on to California. If you enjoyed Amy Fung's equally excellent Before I Was a Critic I Was a Human Being, Low is making similar cross-genre moves with a focus on American (rather than Canadian) sites.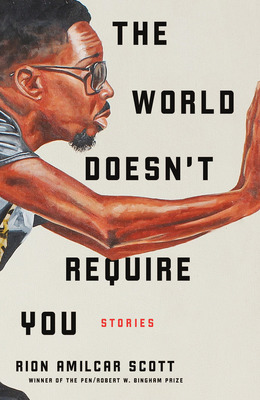 The World Doesn't Require You
Rion Amilcar Scott
Established by the leaders of the country's only successful slave revolt in the mid-nineteenth century, Cross River still evokes the fierce rhythms of its...
More Info
This dazzling debut book of linked short stories, Rion Amilcar Scott invents the mythical town of Cross River, Maryland, established by the leaders of America's only successful slave revolt in the early nineteenth century. Among its residents are David Sherman, a struggling musician who just happens to be God's last son; Tyrone, a ruthless PhD candidate, whose dissertation about a childhood game ignites mayhem in the neighboring, once-segregated town of Port Yooga; and Jim, an all-too-obedient robot. Wild, darkly comic, and surreal, Scott's universe is among the most memorable products of the recent rennaissance of African-American literature.