D+Q Picks of the Week: Hungarian homecoming, a 12-step graphic memoir, and the latest from Liana Finck, Ben Lerner, and Jeanette Winterson!
October 2, 2019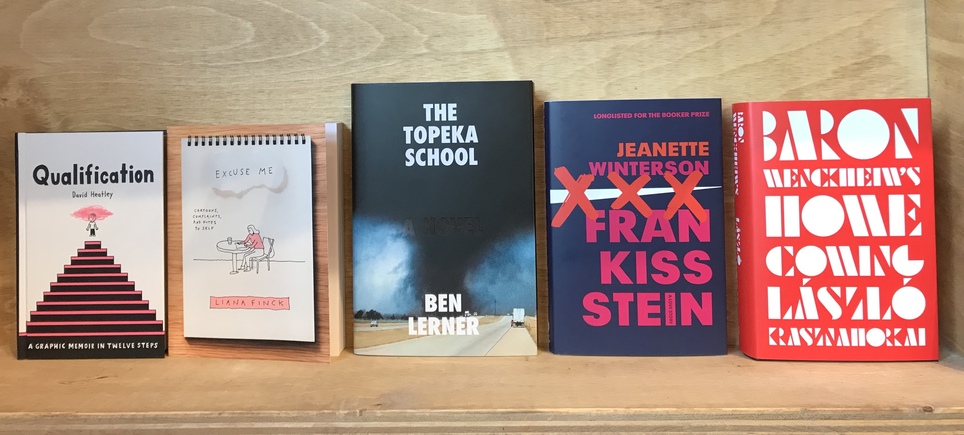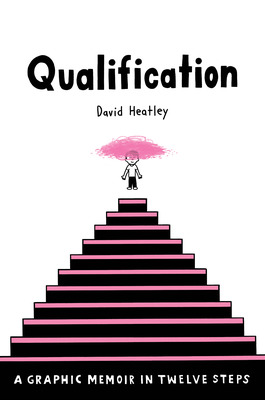 Qualification
David Heatley
"Say what you mean, but don't say it mean." —12-Step aphorismFrom the author of My Brain Is Hanging Upside Down, a new graphic memoir brimming...
More Info
Qualification by David Heatley
In this graphic memoir, drawn in a simple, seemingly comic, but unflinchingly dark and honest style, David Heatley recounts his often-troubled life with religion, family trauma, porn, and substance abuse. Heatley deals with his problems by enrolling in one 12-step program after another (eventually, for problems he doesn't even have) before realizing that, in fact, he had become an addict of addiction-recovery groups themselves. Praised by none other than R. Crumb, Qualification is Heatley's finest work to date (which is saying something, given that he's a three-time vet of the Best American Comics anthology).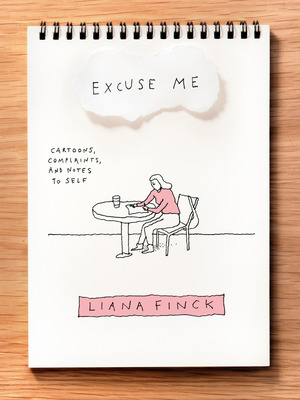 Excuse Me
Liana Finck
A razor-sharp collection from the acclaimed New Yorker cartoonist and Instagram sensation whom Vulture recently called "a remarkable young talent"With her trademark, scratchy style...
More Info
Excuse Me: Cartoons, Complaints, and Notes to Self by Liana Finck
Liana Finck is a regular New Yorker cartoonist whose 2018 graphic memoir, Passing For Human, won rave reviews. Her latest book is a collection of one-panel vignettes (culled from Instagram and the pages of the New Yorker and other publications) that are hilarious, beautiful, touching, sad, wise, and furious in turn. On topics ranging from love and gender politics to animals, time, and art, Finck is the perfect laugh-while-you-cry cartoonist. Great bathroom reading for intellectuals.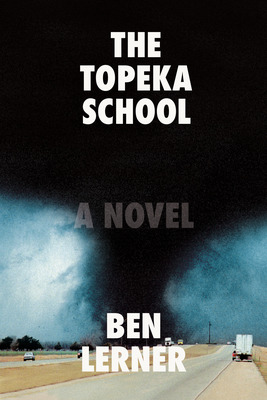 The Topeka School
Ben Lerner
From the award-winning author of 10:04 and Leaving the Atocha Station, a tender and expansive family drama set in the American Midwest at the...
More Info
The Topeka School by Ben Lerner
The much-anticipated follow-up to Lerner's acclaimed Leaving the Atocha Station and 10:04, The Topeka School completes an unofficial, autofictional trilogy about masculinity, language, and politics. Returning to his debut novel's Adam Gordon character (a thinly-veiled avatar for Lerner himself), The Topeka School follows its teenage protagonist through an adolescence of debate competitions (Lerner himself was a national champion in high school), suspended between his sensitive, educated left-wing parents--both psychologists at a prestigious foundation--and the Tupac-loving, binge-drinking white Kansan youths that compose his peer group. In the book's mid-90s milieu, Lerner sketches a prehistory of today's crisis of toxic masculinity and corruption of political language.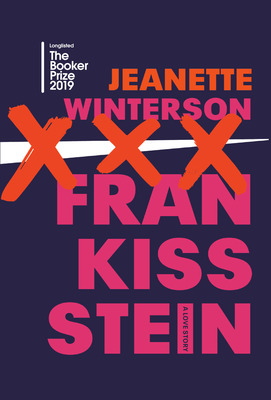 Frankissstein
Jeanette Winterson
LONGLISTED FOR THE BOOKER PRIZE.From New York Times bestselling author Jeanette Winterson comes her most anticipated book since Why Be Happy When You Could...
More Info
Frankisstein by Jeanette Winterson
In this audacious, risk-taking novel, prolific British author Jeanette Winterson asks a range of speculative questions about the future of love, sex, intelligence, and death in a highly original reinterpretation of Mary Shelley's Frankenstein. Set in an alternate near-future Britain riven by Brexit, a young transgender doctor falls in love with a celebrated professor of AI; their stories intersect with that of a down-on-his-luck divorcée about to make a fortune launching a new line of sex dolls; meanwhile, in the American southwest, a cryonics facility is succeeding in returning the legally and medically dead to life. Among these wild conjectures, Winterson asks: what is life?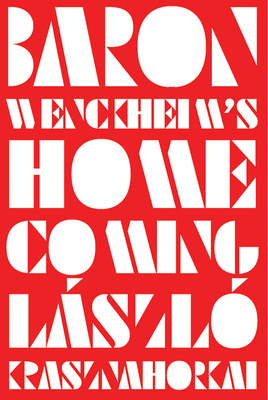 Baron Wenckheim's Homecoming
Laszlo Krasznahorkai
Set in contemporary times, Baron Wenckheim's Homecoming tells the story of a Prince Myshkin–like figure, Baron Wenckheim, who returns at the end of his life...
More Info
Baron Wenckheim's Homecoming by László Krasznahorkai
The latest novel from the infamously reclusive "Hungarian master of the apocalypse" László Krasznahorkai (winner of the 2015 Man Booker International Prize) is set in the present day and concerns a Hungarian emigre who returns to his provincial village to reunite with his childhood sweetheart after escaping gambling debts in South America. It's a portrait of the absurdity of small-town life, rife with gossip, con men, and petty politicians, all presided over by the Professor, a hermit-like figure whose long rants occupy much of the book. Of course, Krasznahorkai's characteristically challenging prose, filled with long, meandering sentences and permeated with existential gloom, make a straightforward description of plot somewhat beside the point: he is a purveyor of mystery, transcendence, and even (occasionally) of a kind of cosmic comedy. Get on his level.