D+Q Picks of the Week: Young Leibniz, growing up Jamaican-Canadian, punk unionizing in Sweden, and more!
May 27, 2019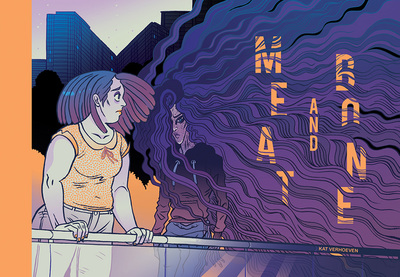 Meat & Bone
Kat Verhoeven
A queer slice-of-life drama about dating and eating. The story, which takes place in Toronto and originally appeared as a popular webcomic, focuses on...
More Info
Meat and Bone - Kat Verhoeven
A neon-coloured examination of friendship, support, and survival in the big city from Toronto comic artist Kat Verhoeven. Meat and Bone follows three friends and their relationships to food and one another. It's a thoughtful portrayal of how friendships and circumstances shape experiences in and of our bodies.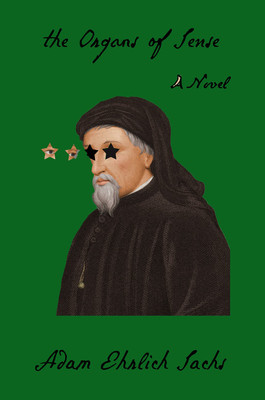 The Organs of Sense
Adam Ehrlich Sachs
"This book is only for people who like joy, absurdity, passion, genius, dry wit, youthful folly, amusing historical arcana, or telescopes." —Rivka Galchen, author...
More Info
The Organs of Sense - Adam Ehrlich Sachs
This debut novel by Adam Ehrlich Sachs is a comic fable set in 1666 whose protagonist is the philosopher Gottfried Leibniz, age 19. As he investigates the apparently prodigious discoveries of a blind astronomer, the young polymath is drawn into a web of noble-family squabbles and obsessions. Described as a "madcap blend of philosophical malpractice and byzantine palace intrigue" and compared to the likes of Helen DeWitt and W.G. Sebald, The Organs of Sense announces a marvelous new voice in cerebral-comic literature.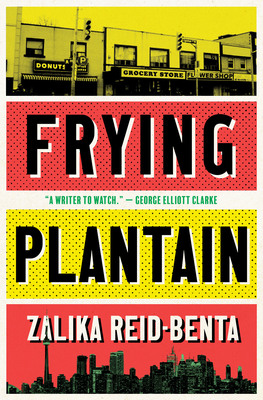 Frying Plantain
Zalika Reid-Benta
Kara Davis is a girl caught in the middle — of her Canadian nationality and her desire to be a "true" Jamaican, of her...
More Info
Frying Plantain - Zalika Reid-Benta
Set in Toronto's Little Jamaica area of Eglinton West, Frying Plantain follows Kara Davis, a second-generation Jamaican immigrant, through twelve interconnected stories that take her from girlhood to high school graduation. It's a brilliant debut that artfully captures the tensions between Black identity and the prevailing whiteness of "Canadian" identity, between the cultural expectations of first-generation immigrants and their young children, and between mothers and daughters.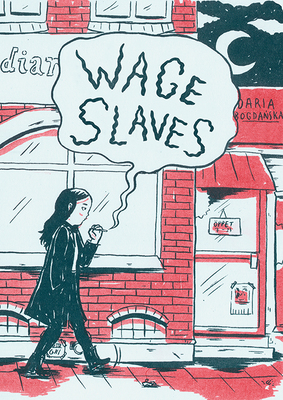 Wage Slaves
Daria Bogdanska
Daria Bogdanska moves to Malmö to attend art school, sets out to find a job, and discovers that in order to work in the...
More Info
Wage Slaves - Daria Bogdanska

Warsaw-born, Malmö-based Daris Bogdabska's autobiographical graphic novel tells the story of a young EU citizen discovering how difficult it can be to secure residency papers and a work permit. Having come to Sweden for art school, Bogdanska works under the table in an Indian restaurant, where the poor conditions lead her to spearhead a unionization drive. In a shaggy-yet-cute punk style that recalls Julie Doucet, Bogdanka captures the texture of young life and the urgency of political organization with sensitive realism, political anger, and a sense of fun.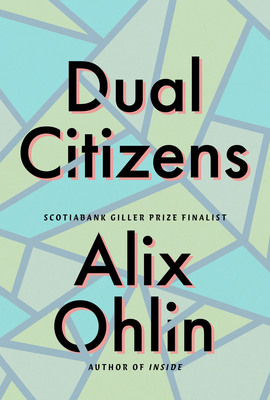 Dual Citizens
Alix Ohlin
All her life, Lark Brossard has felt invisible, overshadowed by the people around her: first by her temperamental mother, Marianne; then by her sister,...
More Info
Dual Citizens - Alix Ohlin
In her fifth novel, Giller Prize finalist Alix Ohlin (who is also the chair of UBC's Creative Writing Program) introduces us to Lark Brossard, a woman overshadowed by her temperamental mother, her piano-prodigy sister, and her employer/lover, a renowned filmmaker. When her relationship falls apart, she is forced to come to terms with her unrealized ambitions and thwarted desires in ways that draw her closer to her sibling. Shifting between Montreal and New York City, Dual Citizens is a dazzlingly insightful picture of two complicated women.