Double Launch with Elee Kraljii Gardiner + Guests!
September 30, 2019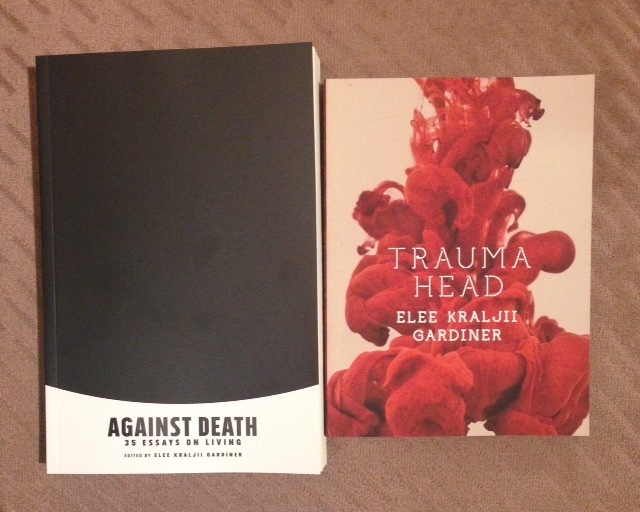 Tonight we hosted the launch of two new books by Elee Kraljii Gardiner: Trauma Head, a collection of poetry, and Against Death, an anthology.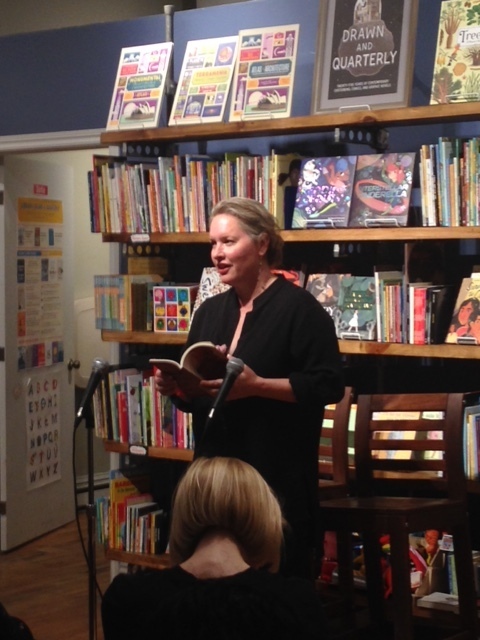 The evening was hosted by Melissa Bull, author of The Knockoff Eclipse. On top of introducing Elee, Melissa welcomed the evening's guest readers, Chloé Savoie-Bernard, Anita Anand, and Françoise Major. She was proud to be hosting a bilingual event where some authors would be reading in french and others in english.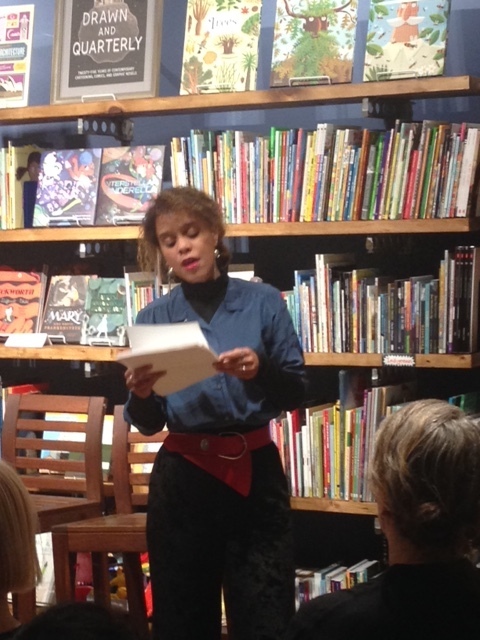 The readings started with Anita Anand, who read from her book "Swing in the House and Other Stories". Françoise Major followed; she read in french from her book of short stories, « Le nombril de la lune ». Chloé Savoie-Bernard recited some brand new poems she has been working on (what a treat for us!).
The evening ended with Elee reading excerpts from her two books. She explained her inspiration for both, saying that "Trauma Head" stemmed from the year she lost sensation in half her body and "Against Death" originating from her several near death experiences.
Thank you Elee, Melissa, Chloé, Anita and Françoise for a wonderful evening.