Hours January 2022
January 7, 2022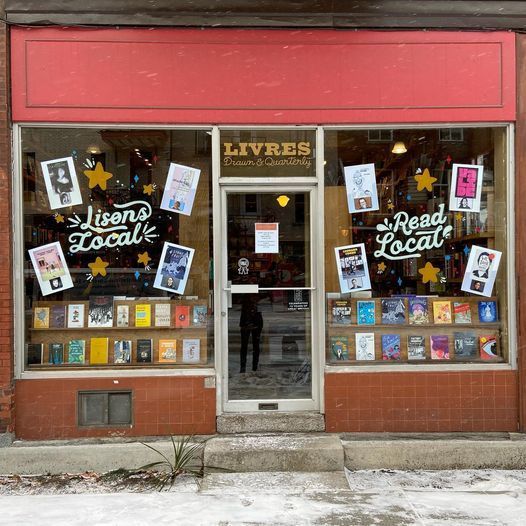 Thank you so much for your support this unpredictable year!
We'd like to remind you that you may order any in-stock book online (via our webstore or via Les Libraires) for curbside pickup. There are lots of great recommendations on both our webstores as well as on our new and bestseller pages.
La Librairie D+Q, 211 Bernard O.

Open for shopping Monday - Saturday 11h00 - 18h00
Sunday - Closed
La Petite Librairie D+Q, 176 Bernard O.

Open for shopping Wednesday - Saturday 11h00 - 18h00
Sunday, Monday, Tuesday - Closed