"History doesn't repeat itself, it instructs." Taras Grescoe launches 'Possess the Air'
October 24, 2019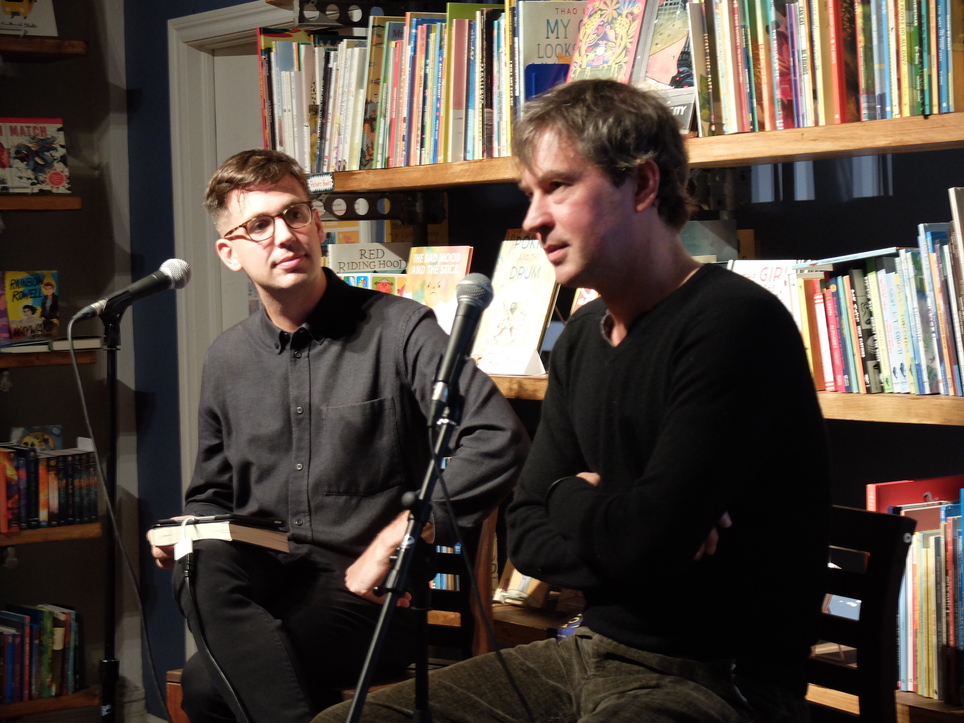 The bookstore was packed on this cold Thursday evening for Taras Grescoe's launch party for his new book Possess the Air.

Such a beautiful title, people are saying. Very evocative and poetic indeed. The book, Grescoe says, is a polyphonic love story between poet and aviator Lauro de Bosis and the sky, and Grescoe's own love story with the city of Rome.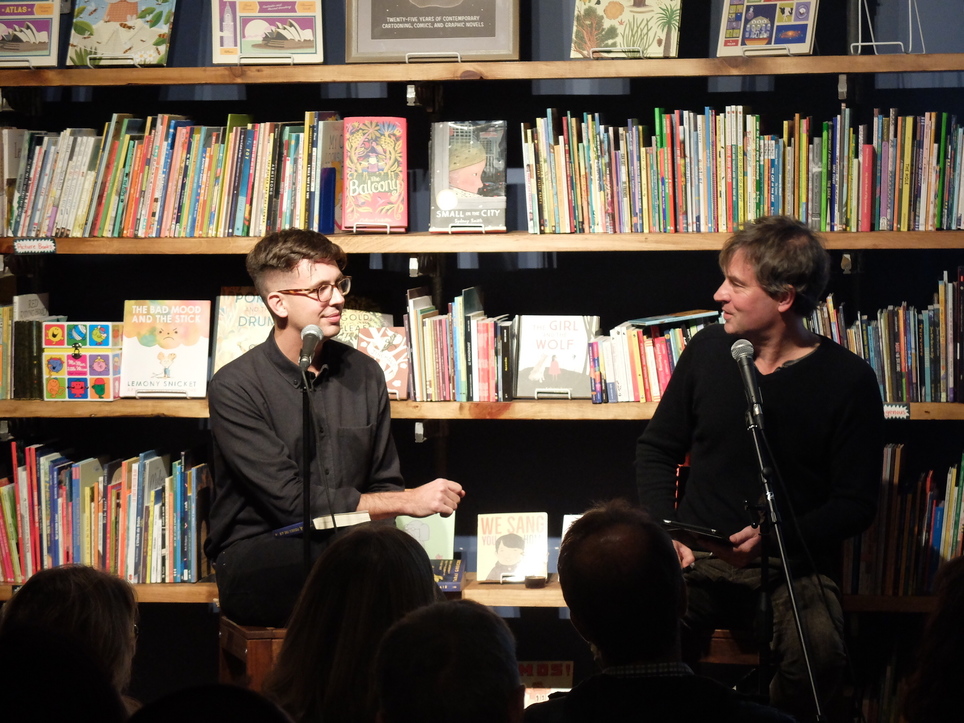 The discussion opened with Michael Nardone recounting how he met Grescoe at Club Social, the iconic Italian Mile End coffee shop, noticing him there everyday behind piles of books. The anecdote gathered a few knowing laughs in the audience. Nardone described his impressions of the book as novelistic and sensorial with Grescoe displaying different perspectives through different characters' eyes, while remaining a thoroughly documented non-fiction. He asked about the research process behind the book.
Grescoe said that he needed to go back a hundred years to find vivid information about what was happening at the time. He dug into the Roma Archivio di Stato archives where, collected in alphabetical order, there is a huge amount of "extravagant documentation" gathered by spies about everyone Mussolini's regime thought of as a possible threat. He researched them until characters emerged.
"People back then were also archiving their personal lives thoroughly through pictures and epistolary exchanges," he said, "as if aware of their part in a bigger history". He found his main character there : a poet, aviator, and rebel named Lauro de Bosis. Sympathetic to fascism at first, he became radically opposed to it and acted against the regime in heroic ways, like flying above Rome throwing red, green and white pamphlets into the wind.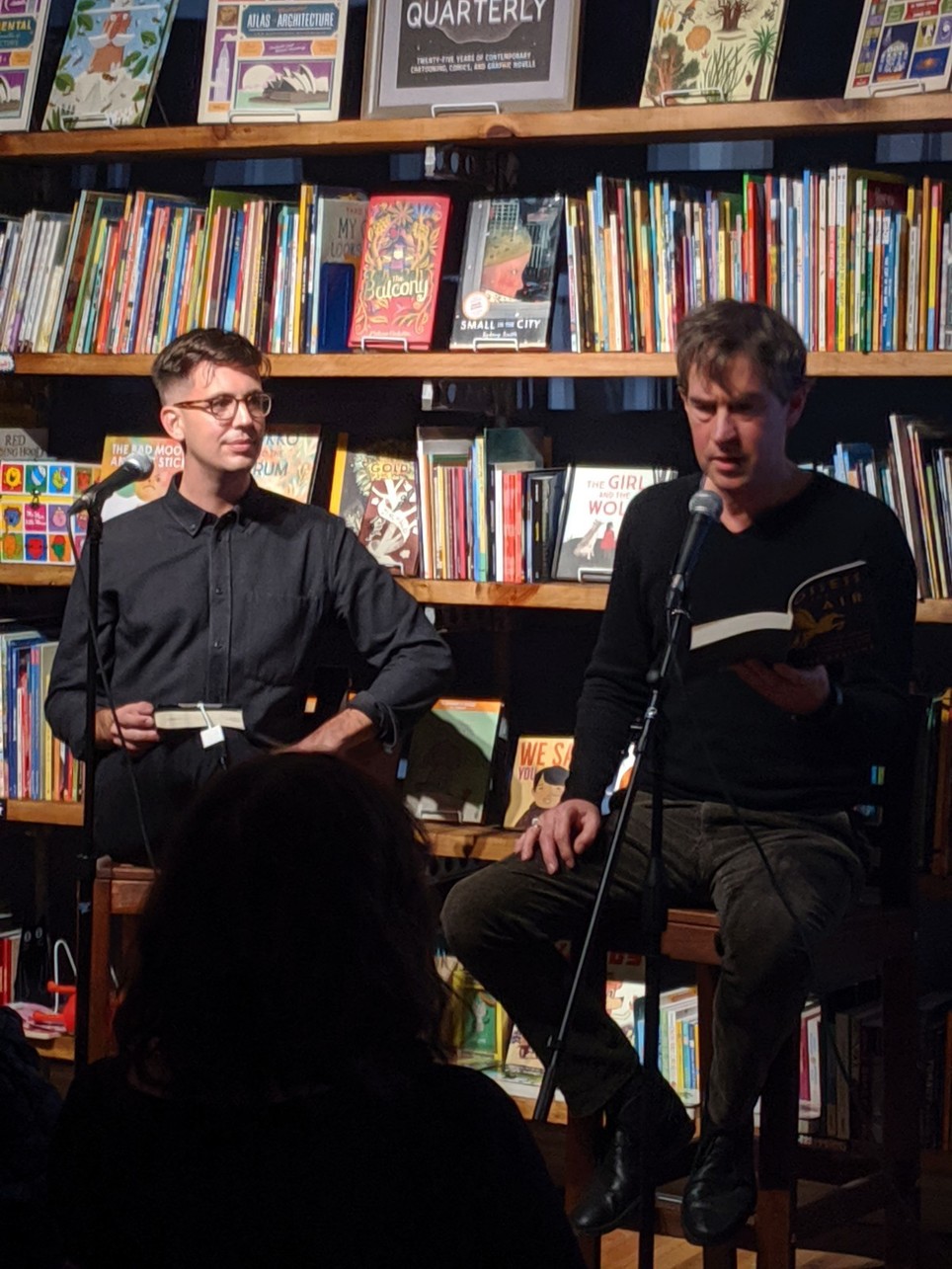 Nardone mentioned that his family came to the US during the Mussolini regime. He appreciated how the book presents a complex view of the different elements at play in not so clear-cut nationalistic movements. The conversation diverged on how the United States funded the fascist regime for many reasons, such as to fight against Bolshevism and Socialism. One of the techniques they used to manipulate the public's opinion was through their journalists. Often female journalists, describing how they were charmed by Mussolini, wrote things like 'He may be a dictator, but he has a dimple!'

The name Trump is never mentioned in the book but the parallels with our current times are evident. "History doesn't repeat itself, it instructs" says Grescoe. A hundred years ago people felt alienated and cheated too, and clever politicians were able to manipulate their disappointment. Mussolini, perceived as dumb by many at the time, was a "mental giant compared to Trump". They both share authoritarian traits and gestures and are "people trying to shut down conversation and spread their own version of the truth".
Grescoe's book is a story of resistance. The true heroic gestures he wanted to share in these uncertain times are a reminder that it is possible to rebel against, and change, the course of history.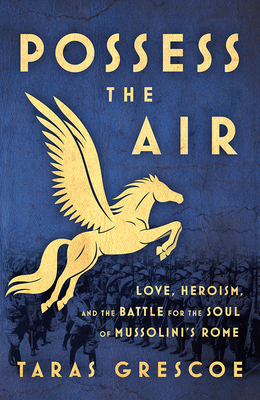 Possess the Air
Taras Grescoe
A Globe and Mail Fall 2019 Book to Watch Whoever you are, you are sure to be a severe critic of Fascism, and you...
More Info