This Shelf Belongs To ... Tess Liem!
October 11, 2018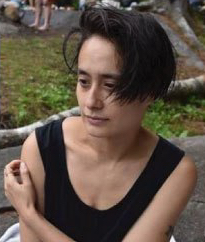 Each month, Librairie Drawn & Quarterly invites a local author or artist to curate a shelf in the store. This September, we bring you recommendations from Tess Liem!
Tess Liem is a queer writer living in Montreal, Tiotia:ke, the traditional territory of the Mohawk nation. She is the author of the chapbook Tell everybody I say hi (Anstruther 2017) and her writing has appeared in Plenitude, Room Magazine, PRISM, Best Canadian Poetry 2018 and elsewhere. Her essay "Rice Cracker" won the Constance Rooke Creative Nonfiction Prize in 2015. Her new collection of poems, OBITS, is available from Coach House Books.
All of Tess' picks will be 15% off for the month of October. Here's a sneak peek of what you'll find: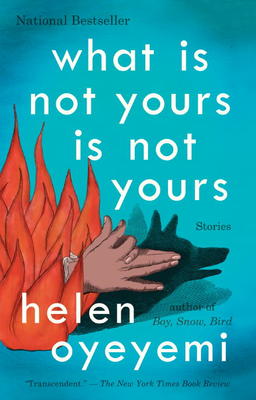 What Is Not Yours Is Not Yours
Helen Oyeyemi
Winner of the PEN Open Book AwardAn NPR Best Book of 2016A Washington Post Notable Fiction PickA PBS NewsHour Best Book of 2016 A...
More Info
What is Not Yours is Not Yours by Helen Oyeyemi
What makes the stories in Oyeyemi's book so enjoyable is their ability to make me feel as though I am teetering between an uncanny, familiar world and one that is always slightly shifting, is always hinting at its fantastic elements. Oyeyemi's stories are smart, wryly funny, and often punch-you-in-your-guts-with-a-feeling good. Really, just read anything by her.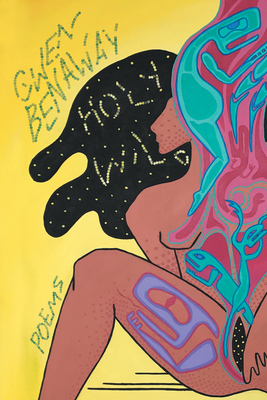 Holy Wild
Gwen Benaway
In her third collection of poetry, Holy Wild, Gwen Benaway explores the complexities of being an Indigenous trans women in expansive lyric poems. She...
More Info
Holy Wild by Gwen Benaway
These are poems of experience, poems of recovering language and recovering oneself. They are poems of love and violence. Benaway describes this collection best herself: "my poetry acts as the mediator between the world and my body, my ancestors and my gender." On first read my favourite poem is "Root," but I've already folded down the corners of most of the pages of this book.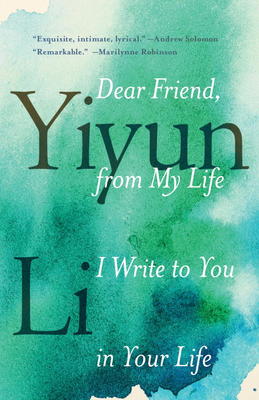 Dear Friend, from My Life I Write to You in Your Life
Yiyun Li
In her first memoir, award-winning novelist Yiyun Li offers a journey of recovery through literature: a letter from a writer to like-minded readers. "A...
More Info
Dear friend, from My Life I Write to You in Your Life by Yiyun Li
This is the kind of memoir which is fascinated with books, or the kind of criticism which is fascinated with being a sad person. Li talks about her favourite writers, and two instances of checking herself into the psych ward. This is an incredibly sensitive and refreshing reflection on a life that is filled with a love of every unit of language co-existing with the realities of chronic depression.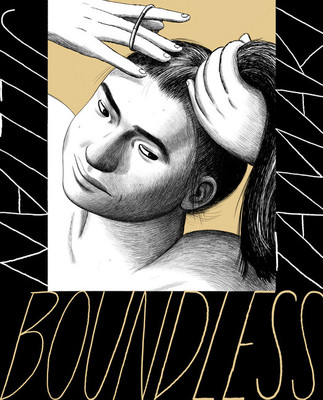 Boundless
Jillian Tamaki
The cartoonist of This One Summer and SuperMutant Magic Academy explores the virtual and IRL world of contemporary women via a lens both surreal...
More Info
Boundless by Jillian Tamaki
I listened to Tamaki talk to Aliya Pabani on a podcast called Imposter. Pabani asked, "how do you draw sound?" and I don't know, I guess you'll have to read the book to find out the answer. Whether or not you're interested in such a question, you won't be disappointed.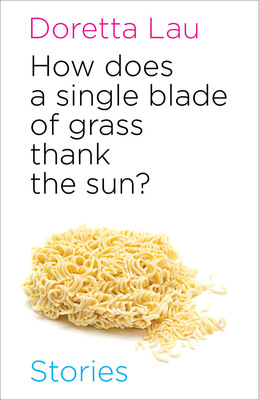 How Does A Single Blade of Grass Thank the Sun?
Doretta Lau
Building on the success of the Journey Prize-shortlisted title story, the stories of How Does a Single Blade of Grass Thank the Sun? present...
More Info
How does a single blade of grass thank the sun? by Doretta Lau
Lau casually sneaks you into her delightfully bizarre premises—like communicative time travel—and out again without effort or explanation because these stories share in elements of humour, wonder, and the often (or always!) quietly painful inner lives of her characters. What's more is that sometimes these characters get resolve, sometimes they are relieved, and one reviewer said those types of endings are weak, but I think he was totally wrong.