Vote for D+Q in Cult MTL's Best of 2019 Poll!
April 3, 2019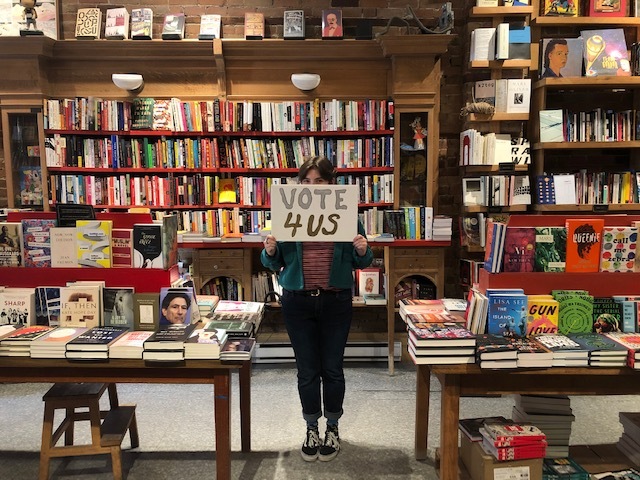 It's that time of year again! Time for us to beg for validation from our loyal customers (you reading this) by asking you to please vote for Librairie D+Q in the annual Cult MTL Best Of #MTL poll! You can vote for us as Best Bookstore (New) and Best Comic Shop and help keep our winning streak going!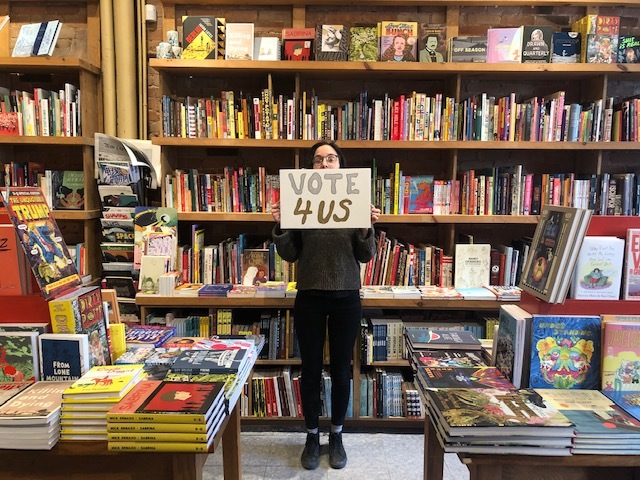 It's because of our loyal customers (you reading this) that we are able to host wonderful events with writers like Zadie Smith, Buffy Saint-Marie, Alexander Chee, and more. We have a roster of 7 different book clubs, and a new one on the way–keep and eye out for the Queereads book club! Thank you for attending our events and for supporting independent bookstores, publishers, and authors.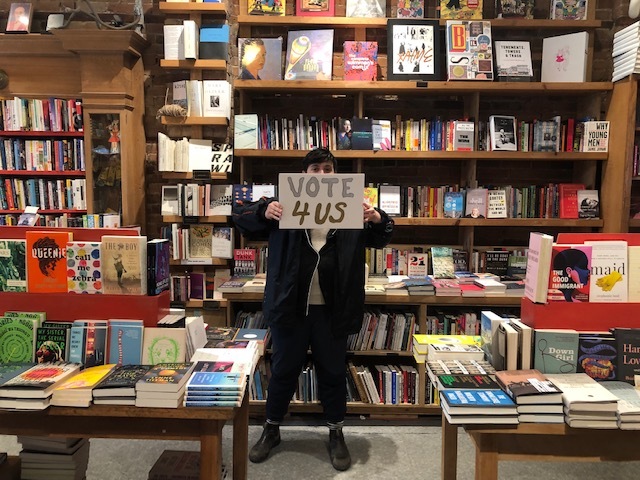 You have until April 14th at 11:59 pm to vote, but don't wait! Make your voice heard now! Lots of love and gratitude from your friends at D+Q. Talk to us about your favourite book next time you're in!