Drama Queens and The Little Fox of Mayerville - QC Fiction and Book*Hug Double launch
November 22, 2019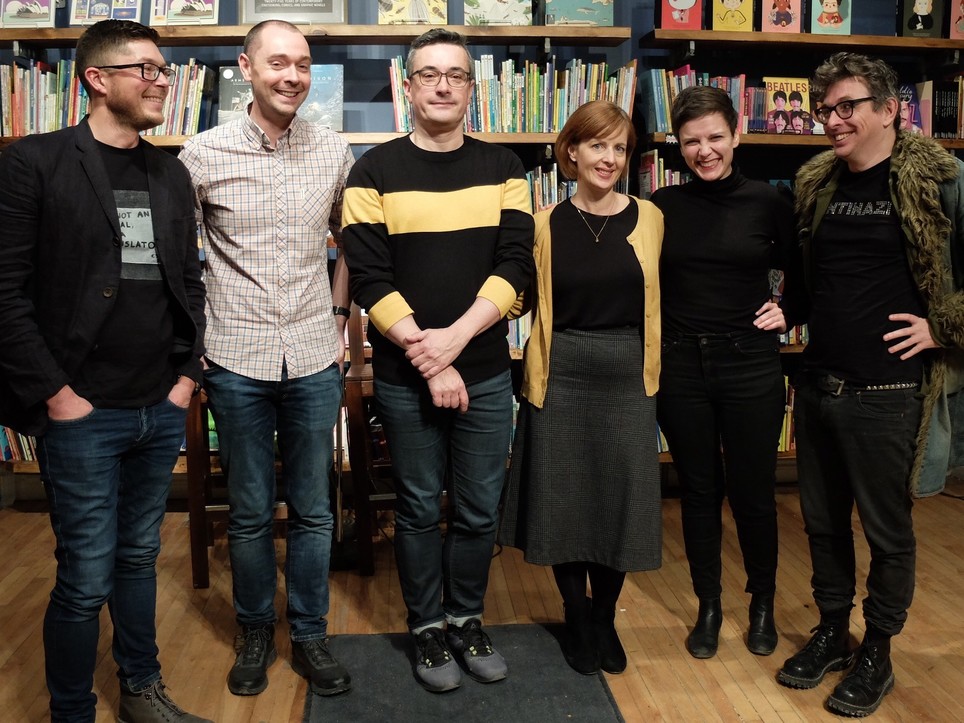 Tonight was the Double launch of the english translation of Drama Queens (Book*Hug Press) and The Little Fox of Mayerville (QC Fiction). The evening was full of emotion and surprises as the two books connected us to two very different worlds.
Drama Queens is a posthumous book written by Vickie Gendreau at age 24. just before her death. The Little Fox of Mayerville written by Eric Mathieu, professor of linguistics in Ottawa was first published in 2017. The translation in english has been done by Peter McCambridge.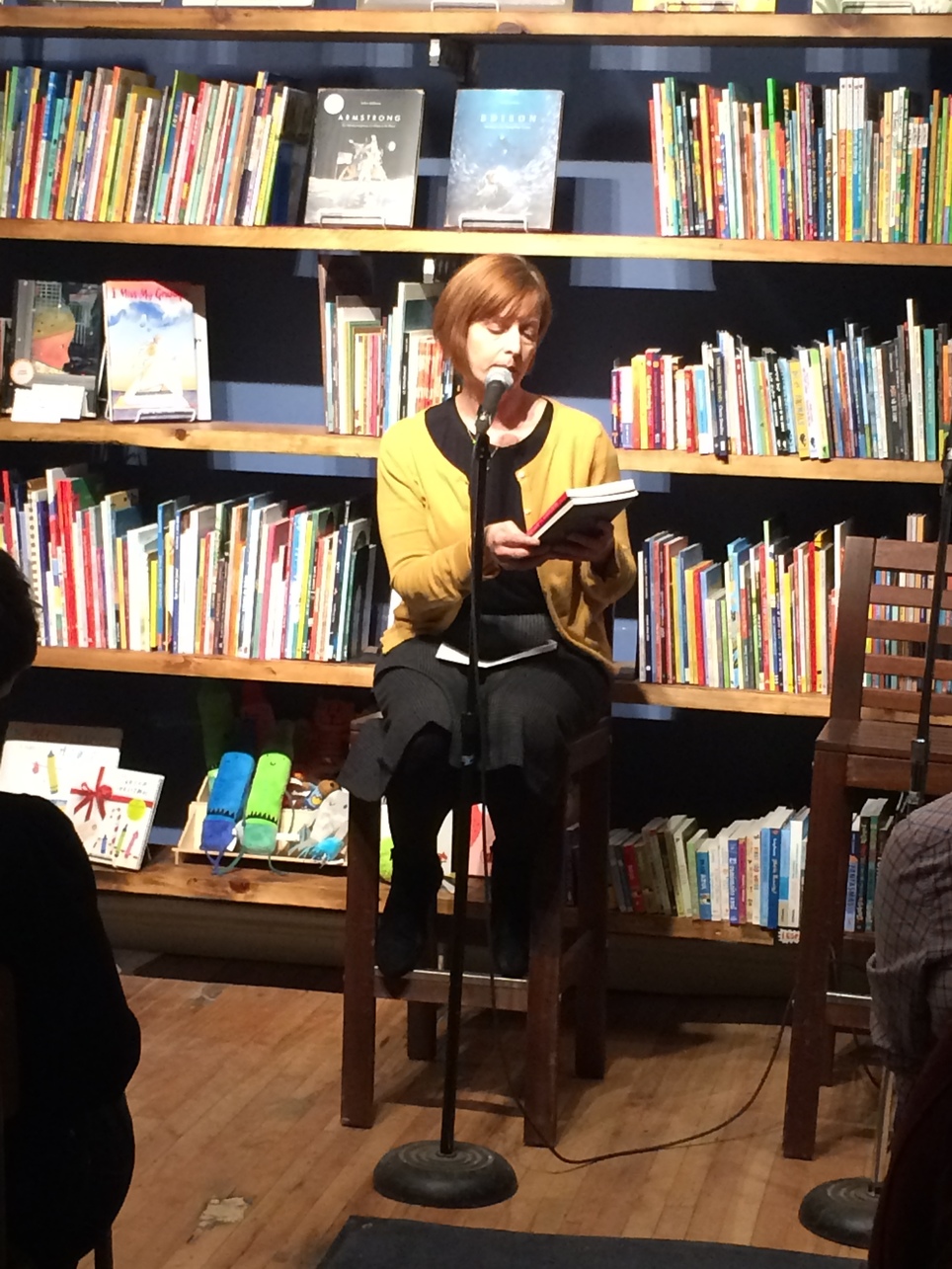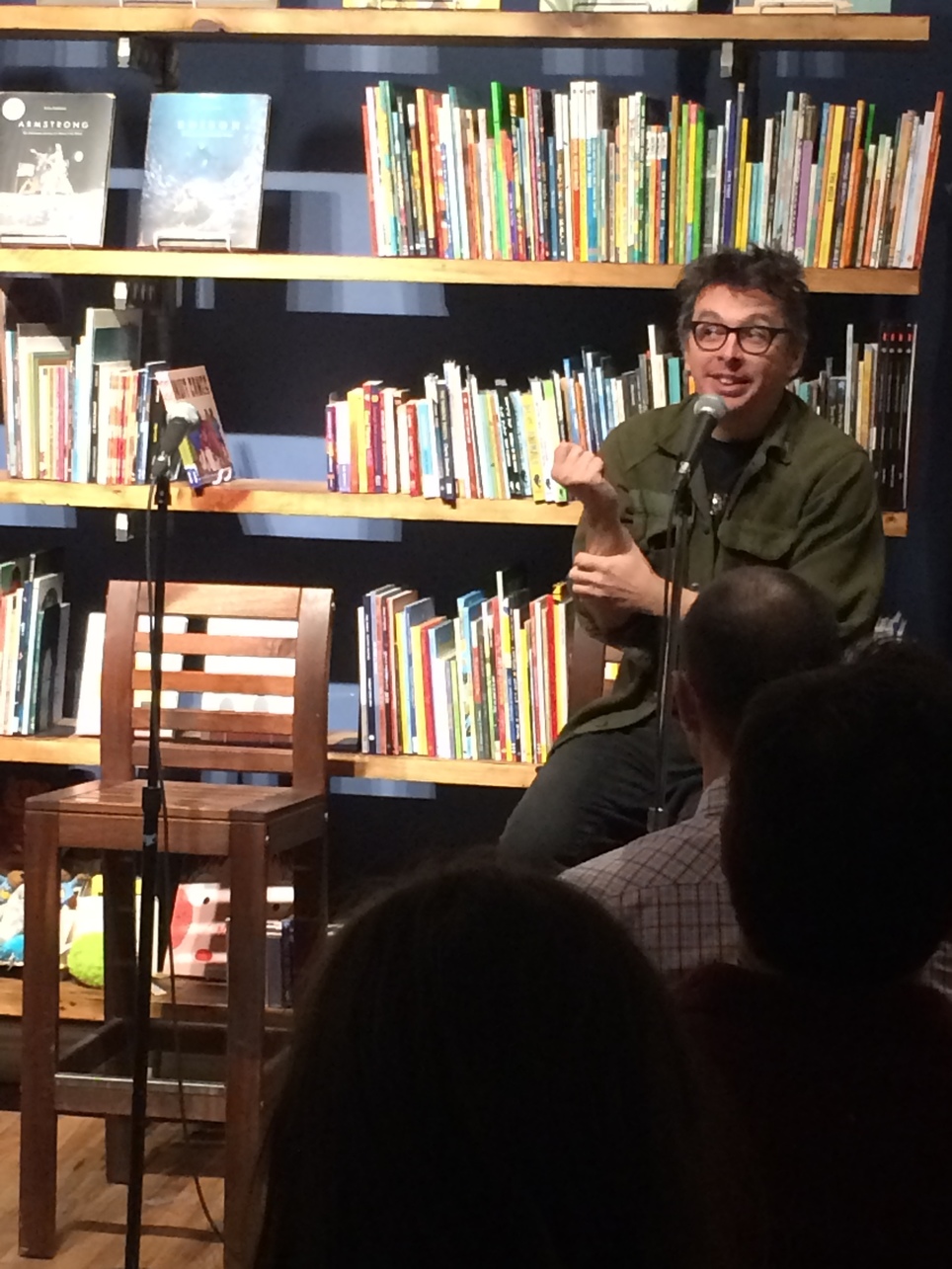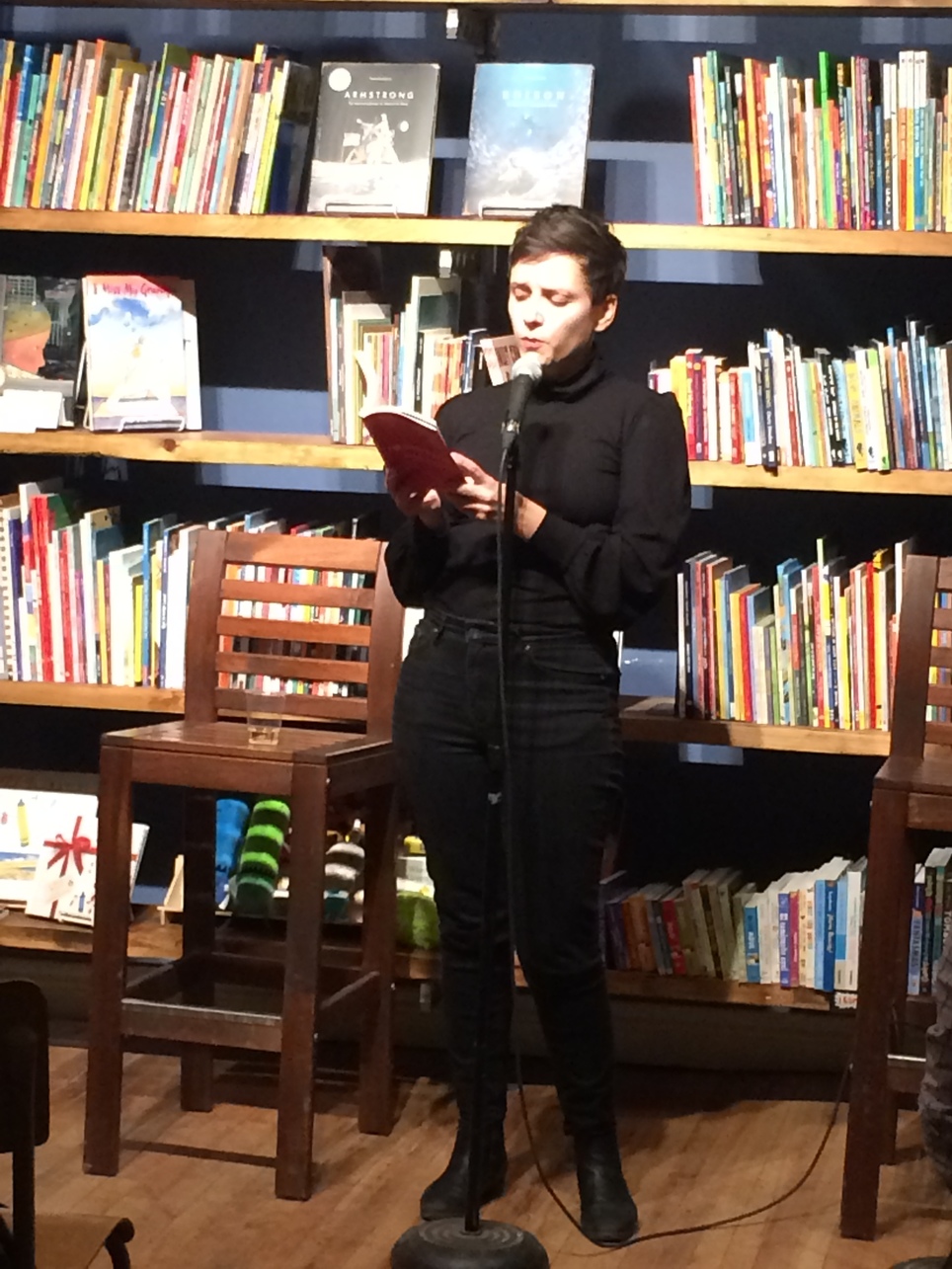 Aimee Wall, Vickie Gendreau's translator read some excerpts of Drama Queens, just after Hazel Millar from Book*Hug Press and Mathieu Arsenault told us the story of Vickie Gendreau. It's only after she learnt she was condemned by a brain tumor that Vickie Gendreau started writing. She didn't have a lot of time left.
Mathieu Arsenault, Vickie's best friend thanked Aimee Wall for her translation. He told us how Vickie read Drama Queens at Espace Libre for 5 hours in front of an assembly of friends and fans, a few weeks before her death. He was obviously moved. " I hope this book and Vickie Gendreau will find her public outside of Quebec because she is the greatest author I've had the pleasure to know".
Then, Aimee Wall read the beautiful and moving prose of Vickie Gendreau. She also told us how she was struck by the work of Vickie Gendreau at first : "On the one hand I was completely gobsmacked - what a voice! On the other hand, I could already hear it in my head in English. Very naively I thought: it has to be me !"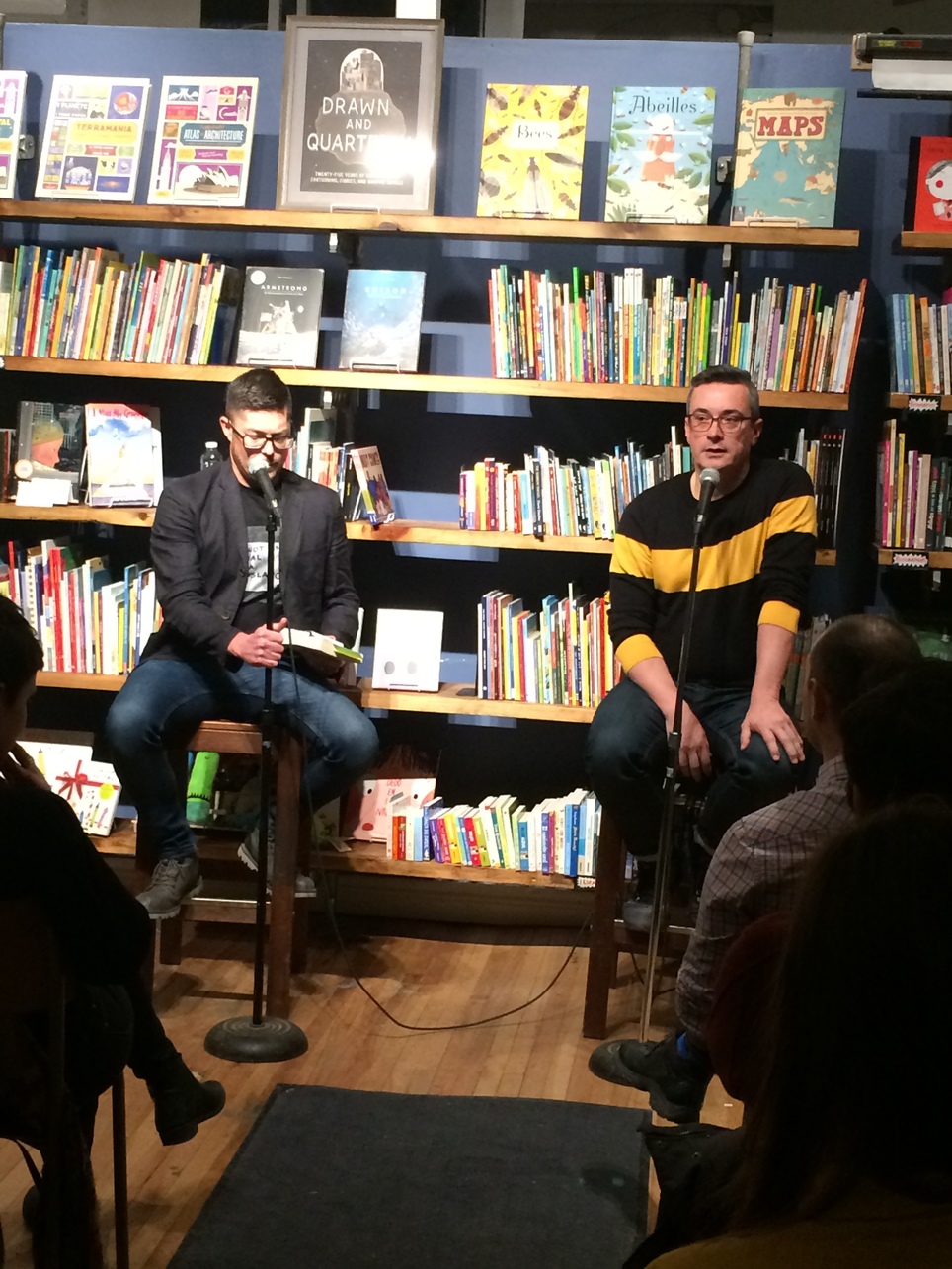 Then, we had the pleasure to listen to the conversation between Eric Mathieu and David Warriner.
We learnt that his book was inspired by his father. Then Eric Mathieu told us how he likes to work the style of his novels. Eventually we got to know how important it was for him to write just after he wakes up, in contact with the subconscious "The characters live between reality and dreams".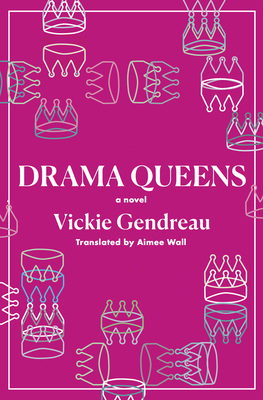 Drama Queens
Vickie Gendreau
At the book fair in Rimouski, a woman picked up my first book to read the back cover. She put it back down, avoiding...
More Info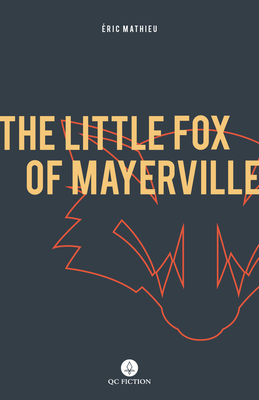 The Little Fox of Mayerville
Eric Mathieu
Emile Claudel is no ordinary child. Only months after he was born, following the liberation of France in 1945, he can already speak several...
More Info