Graphic Novel Horoscope: Fall 2019 or, Big Libra Energy
September 23, 2019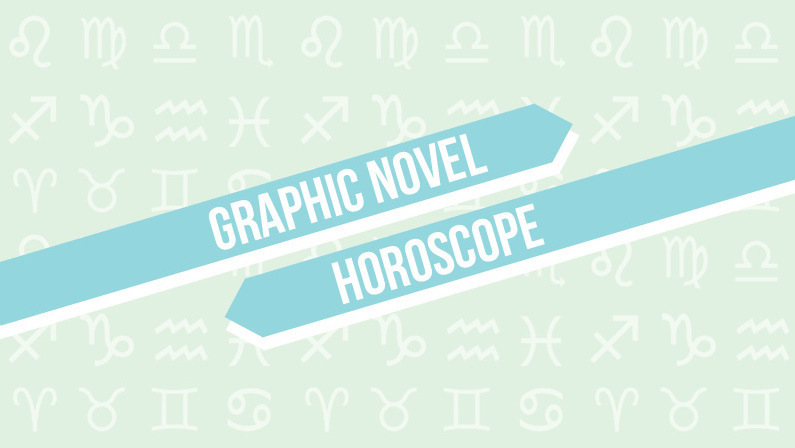 Welcome to Libra season!
After the go-get-em drive of Virgo, it's time for a bit of a breather. You get to bask a little, you've earned it. Multiple planets, including Venus, are entering Libra, and that means an increased focus on love, romance, and partnership. Sink into the sensual, enjoy yourself, but let that joy be healthy, inspiring, fulfilling. And with the end of a no-nonsense Saturn retrograde in Capricorn, it's time to move forward with goals, plans, commitments. Think of it as all your Virgo season efforts finally bearing fruit.
The time is ripe, and you'll need some books to help unlock fall's full potential. Here's something to bite into.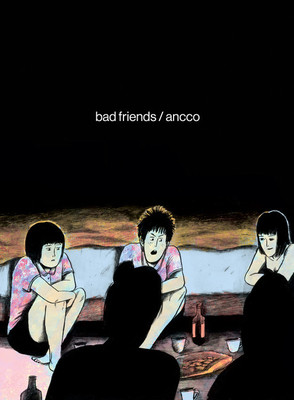 Bad Friends
Ancco
A story of the enduring quality of female friendship amid a gritty landscape of abuseJinju is bad. She smokes, drinks, runs away from home,...
More Info
ARIES
This is a time of emotional catharsis, of shedding the things that have been weighing you down, of recognizing when you need help and asking for it. Let the wayward girls of Ancco's Bad Friends be your guide as they navigate the good, the bad, and the ugly of 1990s South Korea. They may grow together or grow apart; both are essential.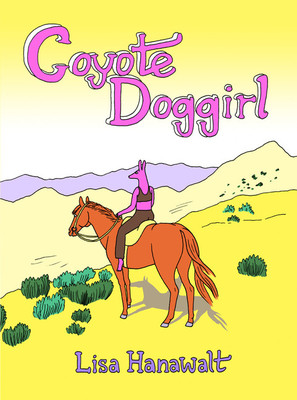 Coyote Doggirl
Lisa Hanawalt
A raucous and fierce Western by the BoJack Horseman producer/production designer and award-winning cartoonist Coyote is a dreamer and a drama queen, brazen and...
More Info
TAURUS
Use this time to be your best. Focus on community, yes, but pay close attention to your own needs. Like Lisa Hanawalt's titular Coyote Doggirl, you might benefit from pitching your tent and being a part of something bigger than yourself, but at the end of the day all you need is your trusty steed and your favourite crop top as you ride off into the sunset.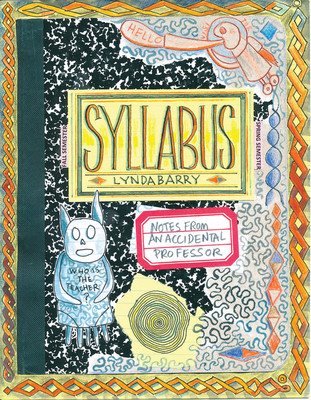 Syllabus
Lynda Barry
Writing exercises and creativity advice from Barry's pioneering, life-changing workshop The award-winning author Lynda Barry is the creative force behind the genre-defying and bestselling...
More Info
GEMINI
Big things are happening in your professional life, but whatever happens, prioritize joy. Let Lynda Barry's beautiful Syllabus be your guide, using her exercises and advice to unleash your inner creativity in all the things you do. Your happiness and fulfillment are the key to everything.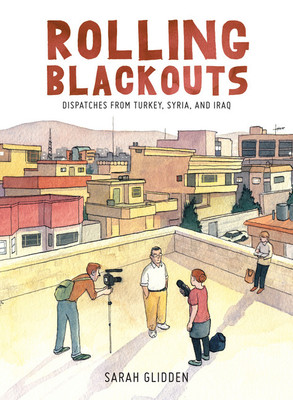 Rolling Blackouts
Sarah Glidden
A cartoonist follows reporters across the Middle East, learning about journalism and how stories are told Cartoonist Sarah Glidden follows up her acclaimed debut,...
More Info
CANCER
Big moves this season, moves that will expand your mind. Like the journalists in Sarah Glidden's Rolling Blackouts, who travel to Syria, Turkey, and Iraq to report on the effects of the Iraq War, let your intuition guide you, staying open to learning, growing, and finding wisdom in less obvious places.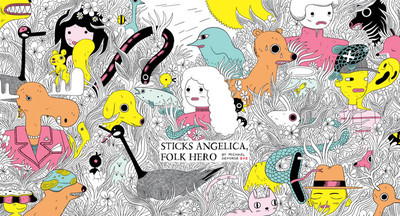 Sticks Angelica, Folk Hero
Michael Deforge
A Johnson has his Boswell and every Sticks Angelica has her Michael DeForge Sticks Angelica is, in her own words, "49 years old. Former:...
More Info
LEO
Stay light you social butterfly, new connections and conversations will bring a lot to your life. Channel the erstwhile heiress Sticks Angelica, Folk Hero as she finds meaning, post-family scandal, in the lives and loves of her animal friends. Those around you are of the utmost importance this season.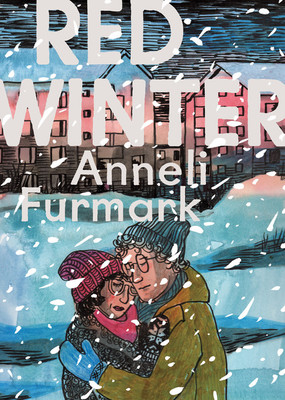 Red Winter
Anneli Furmark
The scene is late seventies Sweden: the four-decade-long reign of the once indestructible socio-democratic party has come to an end. Parties on the...
More Info
VIRGO
Romance is all yours this season. Rekindle love, take risks, get swept off your feet. You worked hard during your own season; now's the time to let go a little. Like the star-crossed love at the centre of Anneli Furmark's Red Winter, now can't be the time to play it safe, either in love or in political organizing.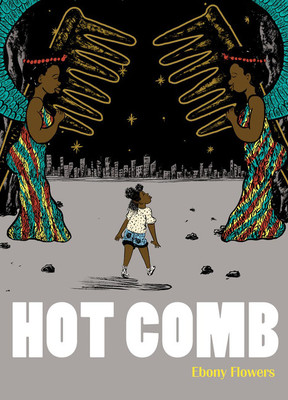 Hot Comb
Ebony Flowers
An auspicioius debut examining the culuture of hair from the Rona Jaffe Foundation award-winning cartoonist Hot Comb offers a poignant glimpse into Black women's...
More Info
LIBRA
You're at a crossroads, but you can't let indecision stop you. You need momentum, the rest will take care of itself. This is your season, and like the many resourceful protagonists at the heart of Ebony Flowers's Hot Comb, you'll make the best of whatever situation you're facing. You just have to take that first step.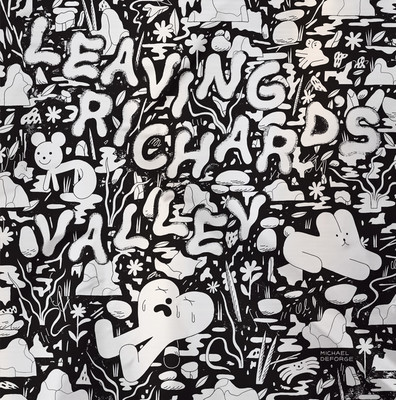 Leaving Richard's Valley
Michael Deforge
When a group of outcasts have to leave the valley, how will they survive the toxicity of the big city? Richard is a benevolent...
More Info
SCORPIO
Keep your options open, do your homework, and don't commit unless you're sure. No need to jump into anything without full confidence. Learn from the animals of Michael DeForge's Leaving Richard's Valley, ex-cult members thrown into the tempest of a transitional Toronto, unsure of where to go or who to trust. A little more forethought and planning will go a long way.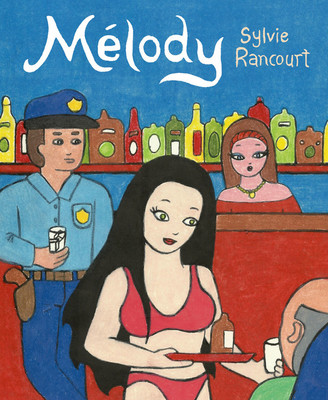 Melody: Story of a Nude Dancer
Sylvie Rancourt
Charming, innocent and empathetic? Rancourt passes the reader a gift: the ability to experience and see a venal adult life through the forgiving, blameless...
More Info
SAGITTARIUS
The world is a vast playground for you to explore, but be careful about heading out into new territory without a plan. Pay attention to your instincts, and channel the indomitable Melody, as she takes on the strip clubs of 1980s Montreal. Keep that same sense of fun and innocence, but take calculated risks. Not every fellow traveler has your best interests at heart.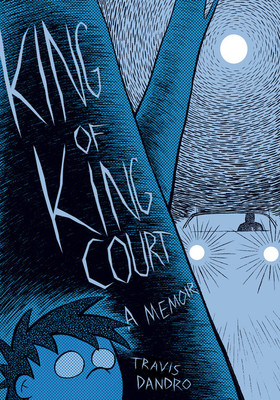 King of King Court
Travis Dandro
A dynamic and devastating memoir about the cycle of trauma caused by addiction within one family From a child's-eye view, Travis Dandro recounts growing...
More Info
CAPRICORN
Recognize that you don't know everything. Listen, learn, and trust that the answers will become clear in their own time. Like the child narrator of Travis Dandro's King of King Court not understanding the complexities of his parents' struggles, some of life's darkest moments only become clear in retrospect, and it's that distance that will grant you wisdom. Wait it out.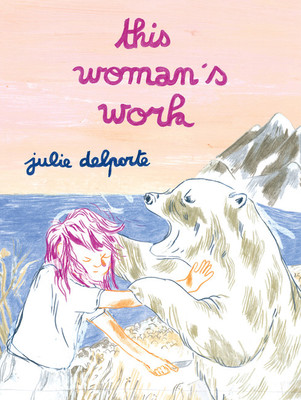 This Woman's Work
Julie Delporte
A profound and personal exploration of the intersections of womanhood, femininity, and creativity. This Woman?s Work is a powerfully raw autobiographical work that asks vital...
More Info
AQUARIUS
You need to focus this season. Clear away what isn't important and put your all into whatever's left. Julie Delporte's This Woman's Work will help, guiding you through meditations on your work, your place in the world, where you come from and where you need to go to grow, heal, flourish.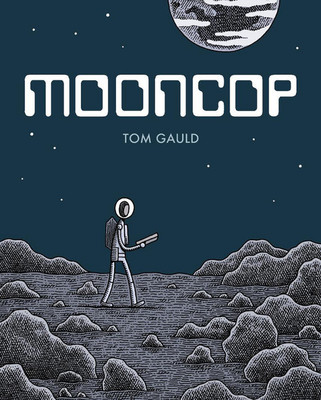 Mooncop
Tom Gauld
The Guardian cartoonist relates the daily deadpan adventures of the last policeman living on the moon Living on the moon . . . Whatever...
More Info
PISCES
You're all unbalanced this season. Remember your worth, and let others help remind you of where you need to be. You might be at risk of fully embodying Tom Gauld's
Mooncop
, that directionless space dweller eating donuts in isolation. So focus on the reasoning behind your choices, decide whether those reasons still make sense, and make sure to find the right people to share yourself with. They'll make all the difference.