"Jonny's got it." Indigenous Literatures Book Club: Jonny Appleseed by Joshua Whitehead
March 20, 2019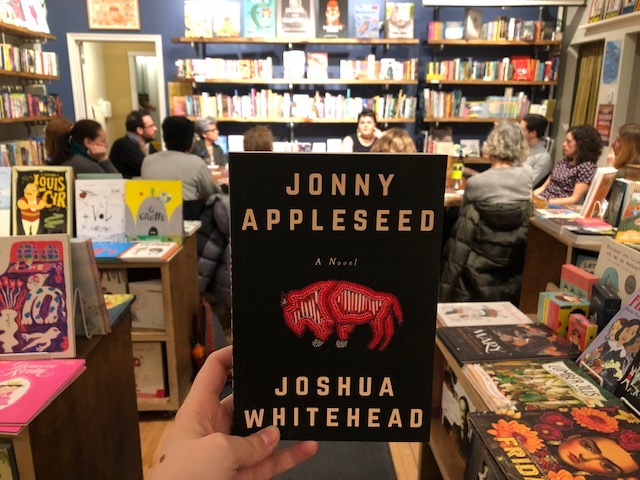 Tonight we got together at La Petite Librairie for the second installment of our Indigenous Literatures Book Club to discuss Jonny Appleseed by Joshua Whitehead. The Indigenous Literatures Book Club focuses on work by indigenous writers from around the world. Hosted by Tara McGowan-Ross, a Mi'kmaq multidisciplinary artist and writer, the meetings will take place every 6-8 weeks and are open to all!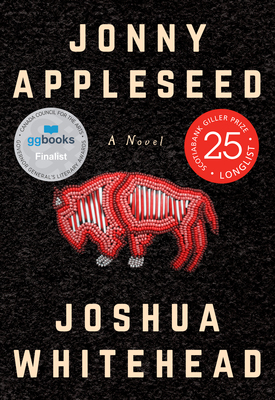 Jonny Appleseed
Joshua Whitehead
Finalist, Governor General's Literary Award for Fiction Longlisted for the Scotiabank Giller Prize A tour-de-force debut novel about a Two-Spirit Indigiqueer young man and...
More Info
To set the mood I played some Redbone and Dolly Parton, who make up the soundtrack of the novel and who I ended up listening to on repeat while I read the book. Other readers commented on the cultural references in the novel they latched onto; Deuce Bigalow and Ed the Sock were both named!
We discussed Jonny's Two-Spirit identity and how the novel did or did not meet our expectations for how that would manifest. We noted how freely Whitehead uses Cree and Ojibwa terms and language, and our own experiences of encountering that throughout the novel.
"There's always this sense that Jonny's got it", Tara remarks. We all loved Jonny's character; how resilient he is, how he owns himself, how he is so non-judgmental. We felt that he often gets his power from his fluidity and his ability to dissolve himself to find himself. His loving relationship with his family had us itching to call our own far-away family.
One reader closed off the night with what he loved most about the book; that it is about relationships with family, others, ourselves, and ultimately it's a book about love.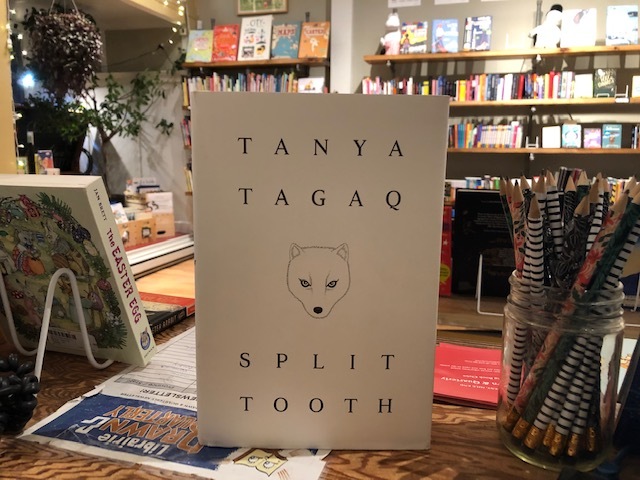 Next time we will meet on April 23rd to discuss Split Tooth by Tanya Tagaq. We offer 20% off each book club pick up until the meeting date so be sure to pick up your copy!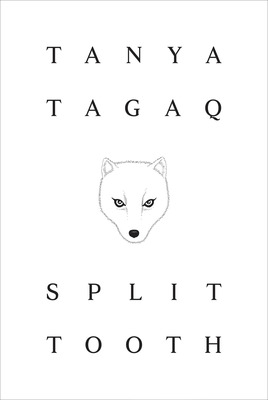 Split Tooth
Tanya Tagaq
Longlisted for the 2018 Scotiabank Giller PrizeFrom the internationally acclaimed Inuit throat singer who has dazzled and enthralled the world with music it had never...
More Info