Bindu Suresh launches 26 Knots with Andrew Forbes
May 10, 2019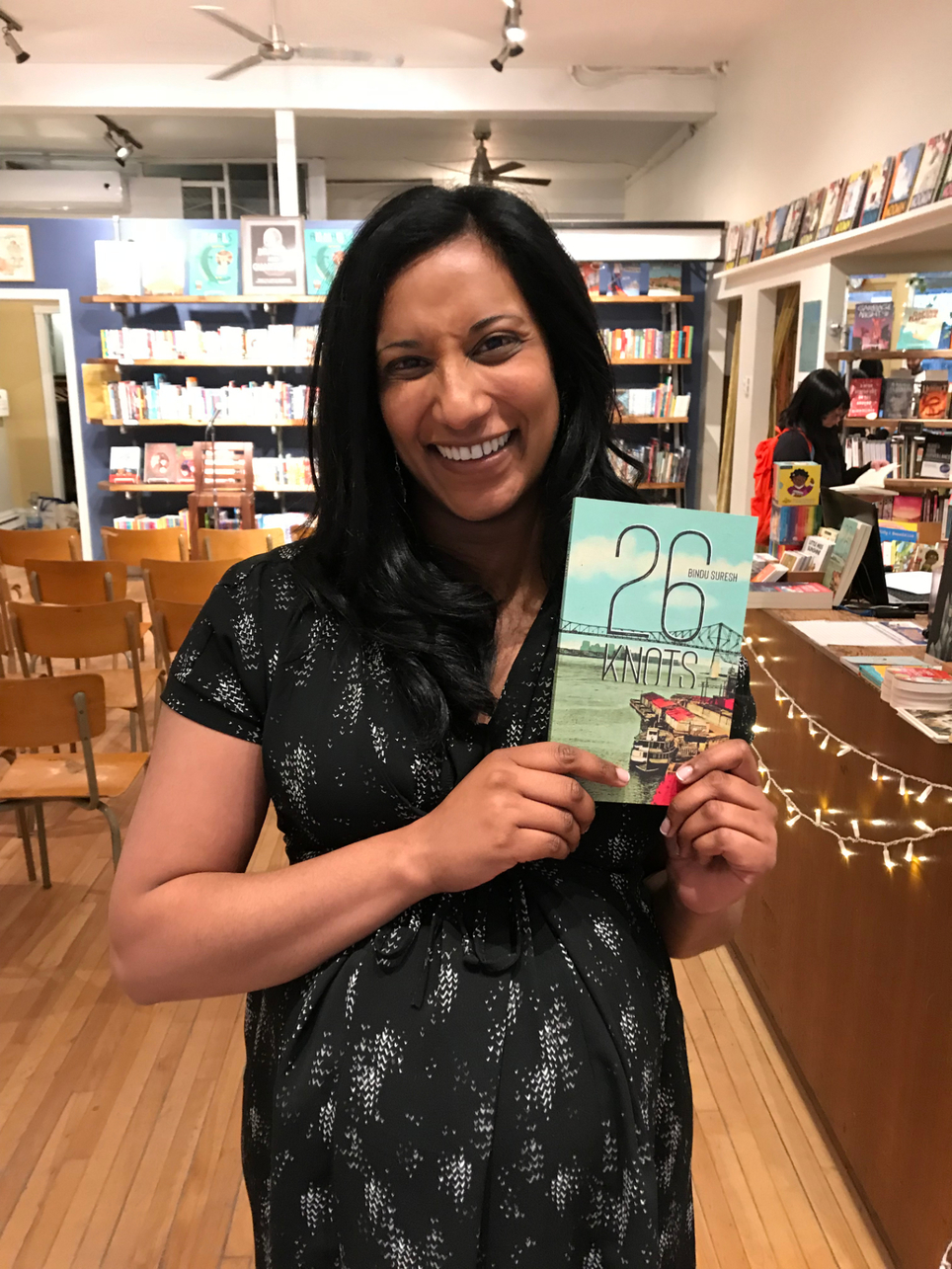 Last night we had the privilege of welcoming Bindu Suresh for the launch of her debut novel, 26 Knots, which was named one of the most anticipated reads of Spring 2019 by CBC Books and Quill and Quire! A former journalist and current paediatrician, Bindu Suresh is the author of short stories that have appeared in various literary publications. She studied literature at Columbia University and medicine at McGill University. Born in Wales, she grew up in Canada and has spent equal parts of her life in Saskatchewan, Alberta, Ontario, and Quebec. She currently lives in Montreal.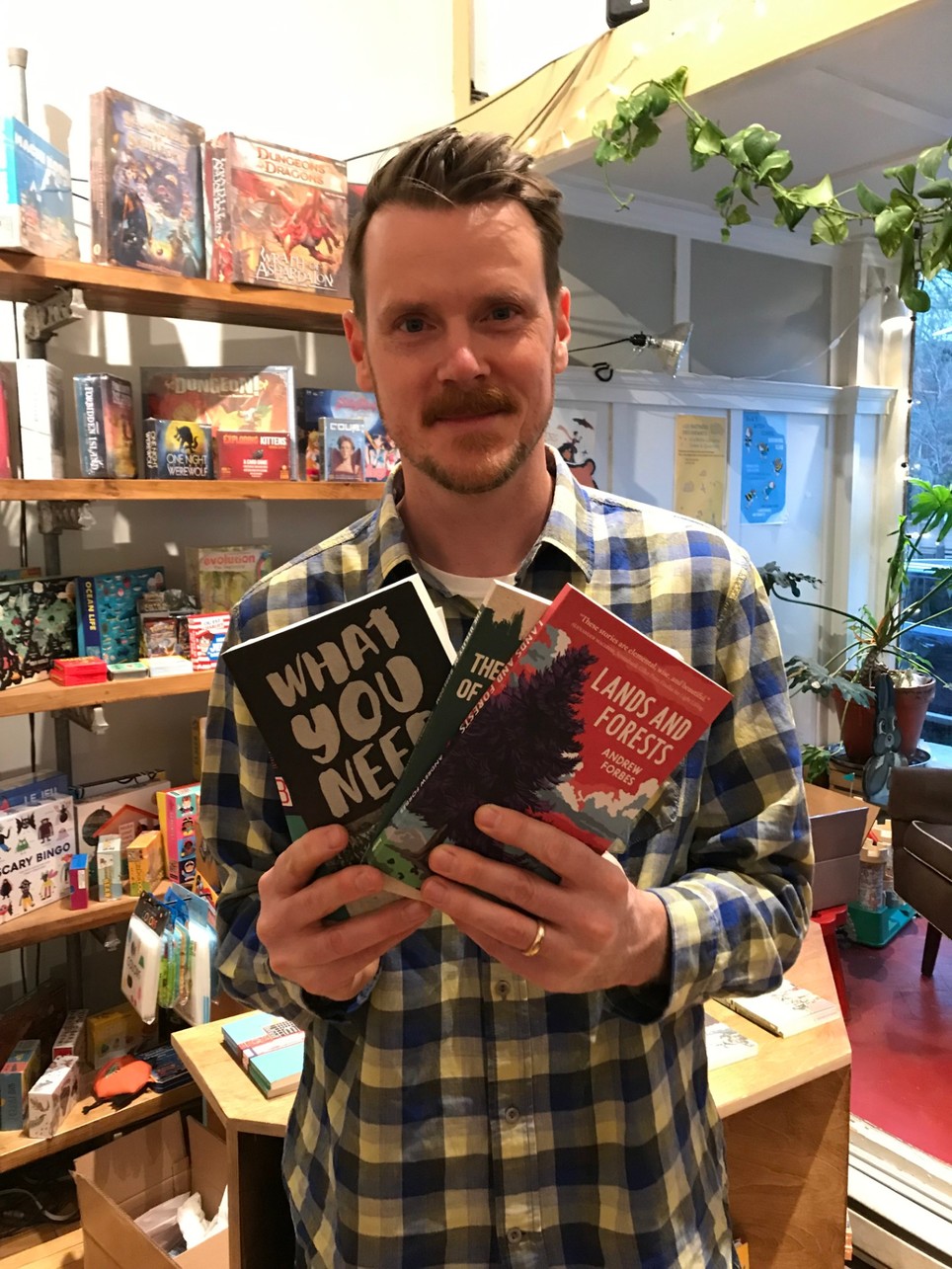 And here's Andrew Forbes, who also joined us for the launch of his new short story collection, Lands and Forests (which, like 26 Knots, is published by Invisible Books)! Forbes's first book, the story collection What You Need, was a runner-up for the 2016 Danuta Gleed Literary Award, and was shortlisted for the 2016 Trillium Book Award. His second book, The Utility of Boredom: Baseball Essays, is currently in its fourth printing (and is also available in French). Born in Ottawa, Forbes spent much of his childhood in Atlantic Canada and currently resides in Peterborough, Ontario with his wife and three children.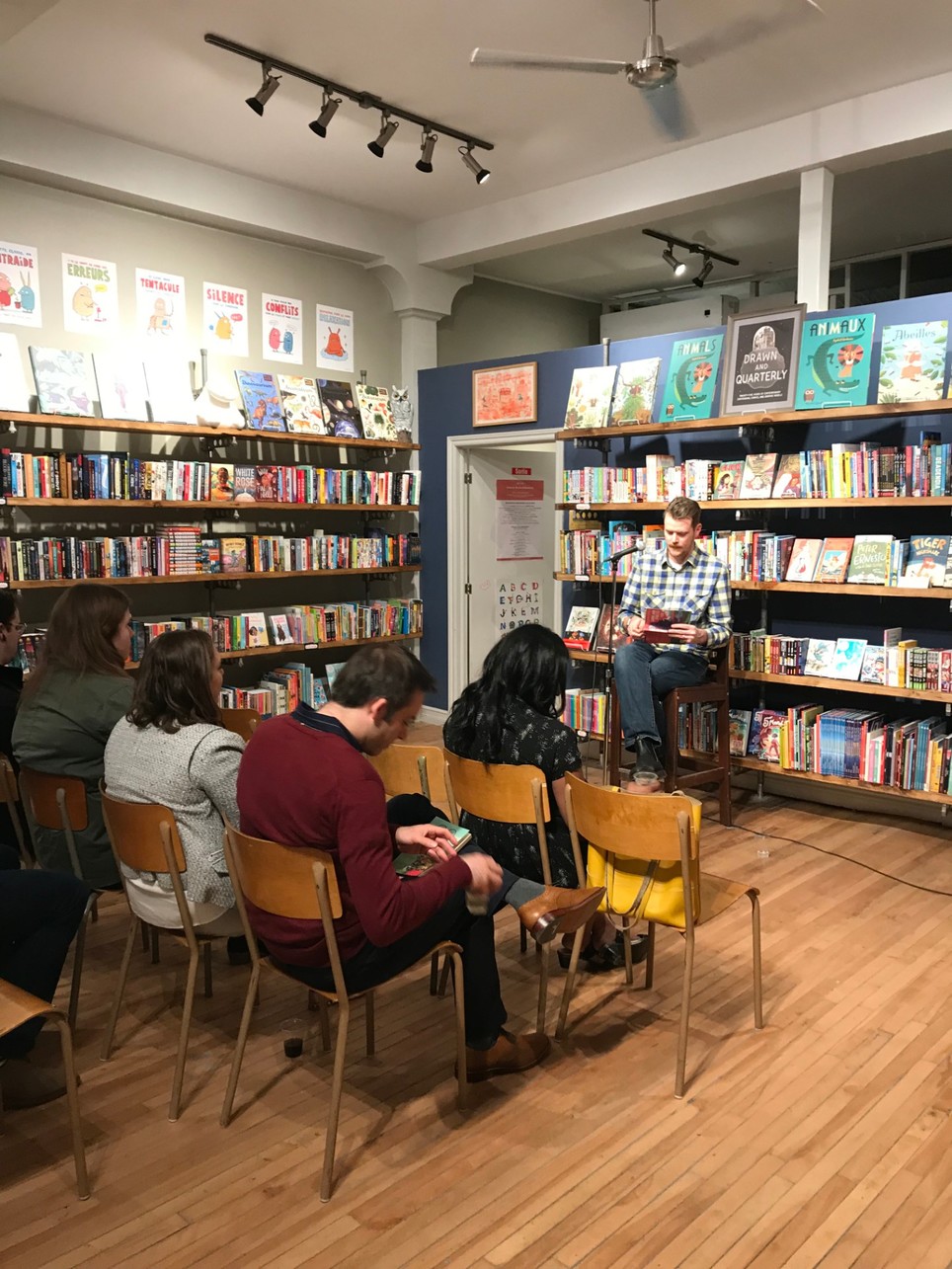 Andrew went first, reading a story called "Inundation Day," from Lands and Forests. Set in the mid-1950s, it follows the love story between a mechanic and a widowed mother in a small Ontario town scheduled to be destroyed by government-mandated, man-made flooding, to create a new waterway. Forbes started with a passage recounting how the "Right Honourable John Diefenbaker co-operated in creating the illusion that he was an expert in explosive demolition" with a prop plunger. Later on, the narrator reflects on how "ten thousand people watched the land they knew get covered over. And now they watch international shipping glide overtop their old lives."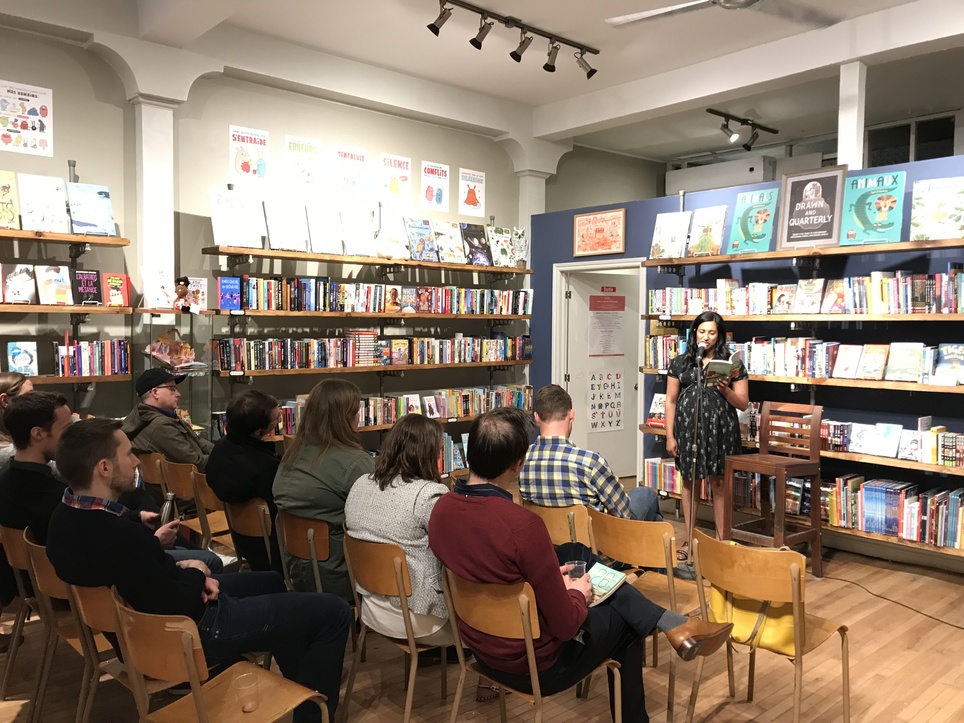 Bindu followed, reading several passages from 26 Knots relating to two characters, Adrian and Sinziana. The author explained that she had wanted to investigate how previous loves and experiences colour and condition new ones. Adrian and Sinziana's affair was stormy, full of blood and deliberately-broken broken dishes, and accented with a rich pattern of Montreal details.
After the reading, friends stayed and chatted happily. Thanks again to the authors, and to everyone who came out!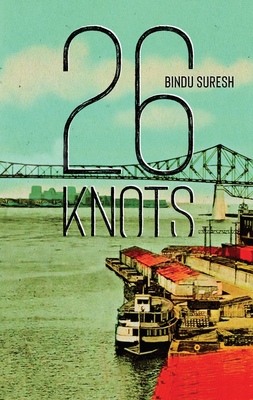 26 Knots
Bindu Suresh
Grand in scope, spare in execution, and lush in language, 26 Knots is a fable-like tale of love, obsession, and everything in between. Araceli...
More Info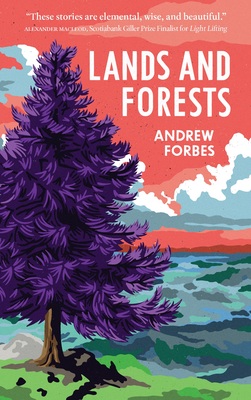 Lands and Forests
Andrew Forbes
Escaping government-sanctioned flooding, obsessing over camera-equipped drones, violently mourning a lost brother, discovering a new passion in fencing, watching a wildfire consume a whole...
More Info