D+Q Donates to Chez Doris
March 16, 2021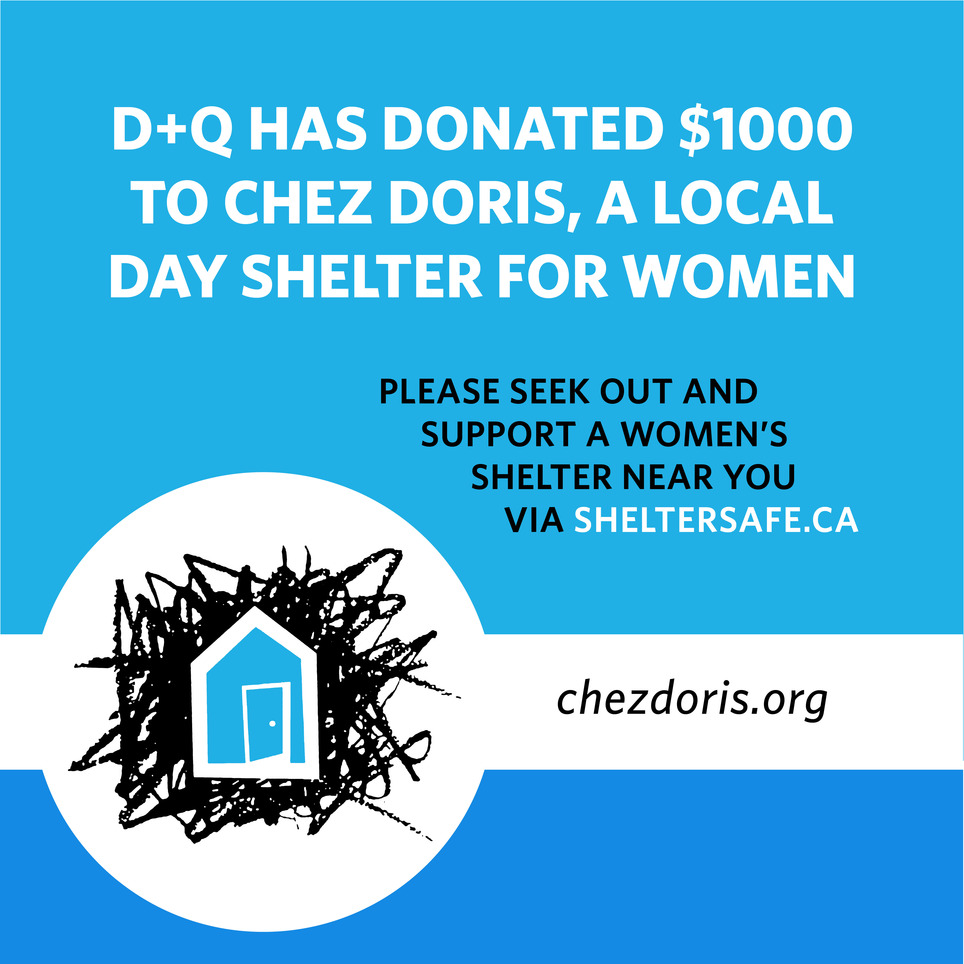 This month, Drawn & Quarterly has donated $1000 to Chez Doris, Montreal's daytime shelter for women open seven days a week–providing meals, respite, clothing, activities, and practical assistance in a secure and accepting environment.
Chez Doris also supports Inuit and Indigenous women who are in a vulnerable situation with assistance with finding permanent housing.

Women's shelters around the world can benefit from simple donations such as menstruation products, art supplies, clothing, cell phones, diapers, make-up, transit passes, and more. Please seek out and support your local womens' shelter:
https://sheltersafe.ca/
.