D+Q's Picks of the Week: Lars Jansson's Moomin, Lydia Davis, Little Lulu and more!
November 12, 2019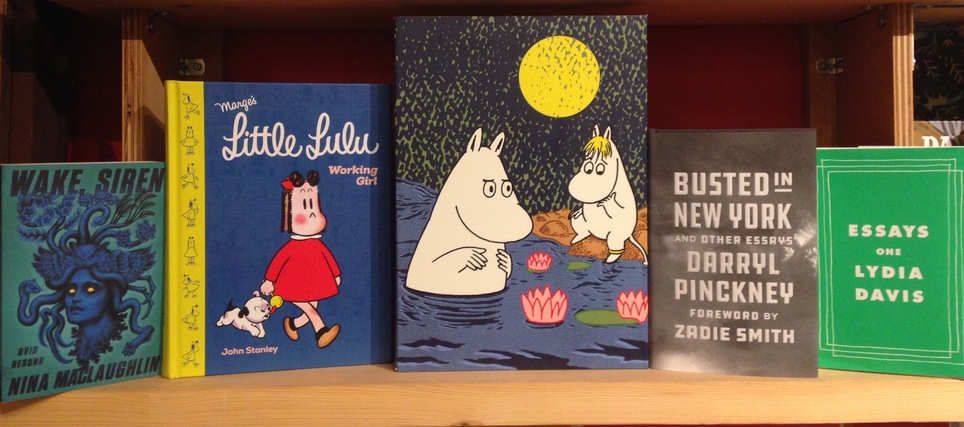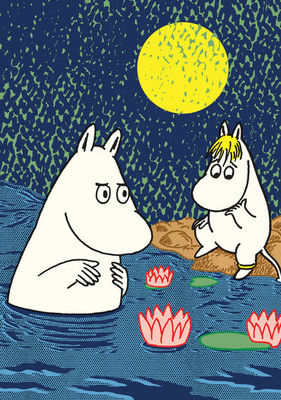 Moomin: The Deluxe Lars Jansson Edition
Lars Jansson
A lavish celebration of Moominvalley, complete with hundreds of pages of comics, writing, and ephemera Since the first Moomin comic strip appeared in the...
More Info
Five years after the publication of the first Moomin collection, here comes the second volume, equally sumptuous in its beautiful packaging! This collection marks the early works of Lars Jansson's fifteen years within Moominvalley, after his sister Tove grew tired of making the daily strips and let him continue. Moomin stories possess a wholesome quality due to the set of values present in them: being oneself, taking care of the environment and each other, and being adventurous and inventive… A true heart-warming atmosphere that makes you want to linger and play with the characters!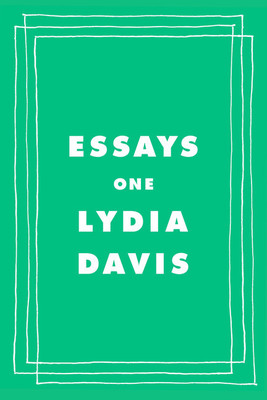 Mostly known for her funny and extremely meticulous short stories, Lydia Davis has become a truly influential writer with a unique voice. Her writing is a concentration of sublime acuteness and a playful intelligence that aims at going deeply at the core of things. Lydia Davis is also a translator, teacher and essayist, and in Essays One, her first collection of essays, we finally access that other side of her work. It spans from the seventies to today and covers a wide array of subjects from John Ashbery and Lucia Berlin to Stendhal and Joan Mitchell.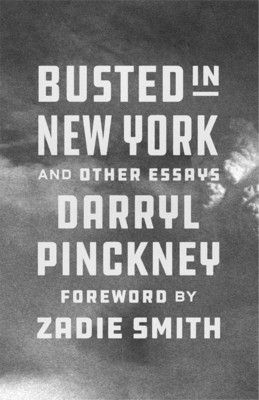 Busted in New York and Other Essays
Darryl Pinckney
A collection of essays that blend the personal and the social, from the celebrated literary critic and novelistIn these twenty-five essays, Darryl Pinckney has...
More Info
As Zadie Smith writes in her introduction: "How lucky we are to have Darryl Pinckney, who, without rancor, without insult, has, all these years, been taking down our various songs, examining them with love and care, and bringing them back from the past,for our present examination!" A longtime contributor to The New York Review of Books, Pinckney has written for many magazines and newspapers on the subjects of race, class, white supremacy and most recently, Afro-pessimism. In this collection of essays, he explores the lineage of black intellectual history and its radical movements.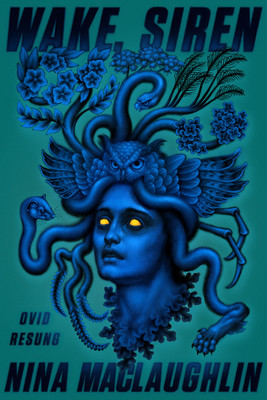 Wake, Siren
Nina MacLaughlin
In fierce, textured voices, the women of Ovid'sMetamorphosesclaim their stories and challenge the power of mythI am the home of this story. After thousands...
More Info
Wake, Siren is an intriguing work of fiction created around the different mythological goddesses present in Ovid's Metamorphoses, written from a woman's perspective. What happens "when the maiden coolly returns the seducer's gaze? When the monstrous transfigurations come sung by those transformed?". A fierce feminist re-appropriation of mythological characters written in a poetic contemporary tone.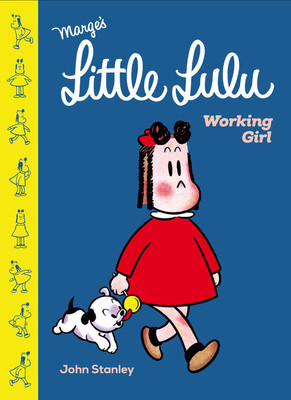 Little Lulu
John Stanley
THE FIRST VOLUME OF A FULL-COLOR REPRINT SERIES, FEATURING AN INTRODUCTION FROM MARGARET ATWOOD! Lulu Moppet is an outspoken and brazen young girl who...
More Info
Smart, assertive, and creative, Lulu Moppett appeared in the mid-thirties as a much needed strong female character. Margaret Atwood's introduction to this book speaks about the significance the character had on her as a young girl. This extensive new collection of stories, restored in the original full-color palette, has been lovingly curated by writer Frank M. Young and Drawn & Quarterly Executive Editor Tom Devlin. Mischievous, funny, and endearing, it is a delightful, slightly addictive book.