Dear Black Girls by Shanice Nicole and Kezna Dalz
February 9, 2021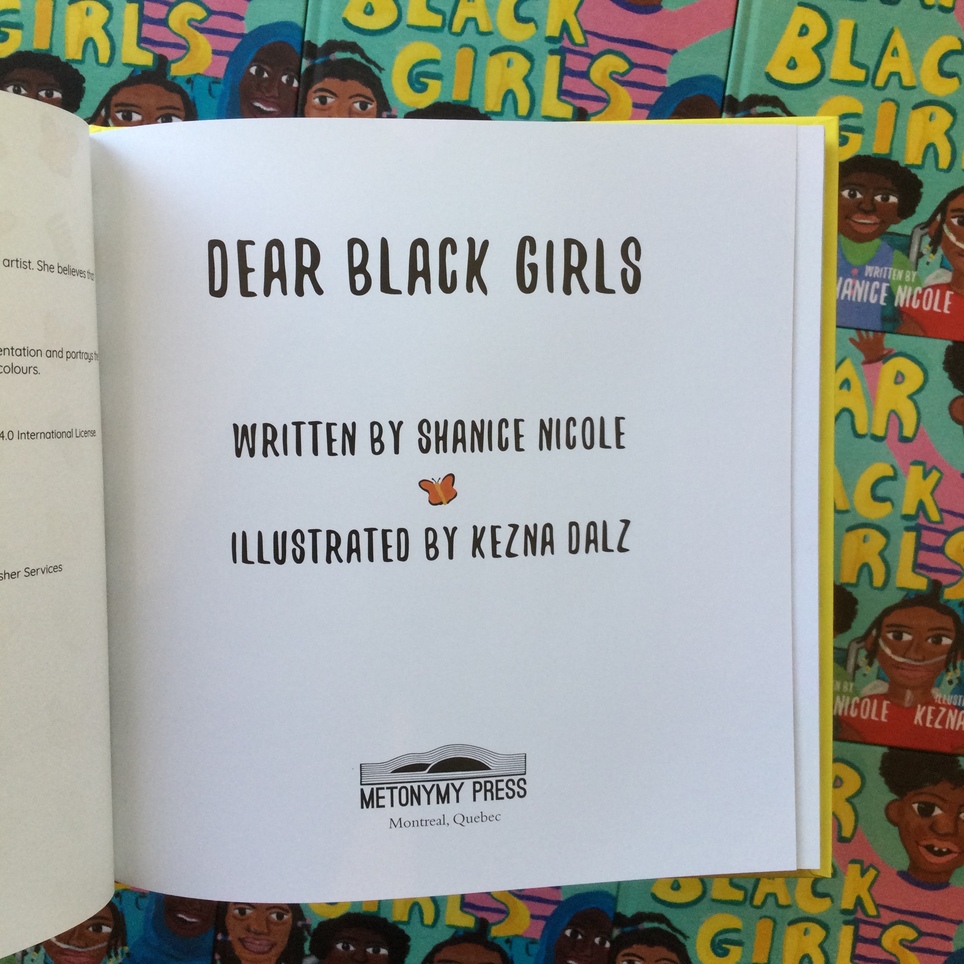 Shanice Nicole is a Black feminist educator, facilitator, writer, and (out)spoken word artist in Montreal. She curates free community resources such as Jobs & Things, All Black Everything and the BFCN Scholarship Directory.

Dear Black Girls is based on a poem she wrote in the Summer of 2015.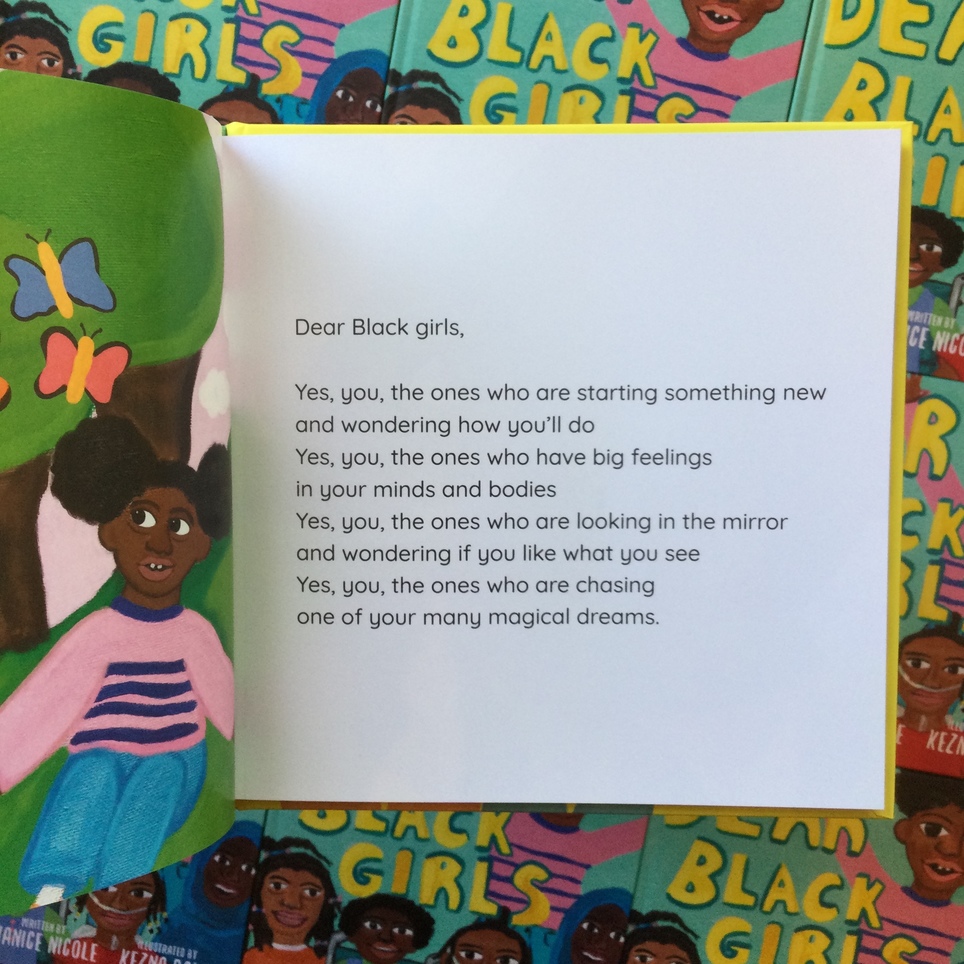 Kezna Dalz is a Montreal-based artist who seeks to touch hearts with her pop, neo-expressionist paintings and illustrations. Her representations are attached to Black women in their intimacy, in their solitude, and in loving dialogues (social and political). Her work is for everyone without distinction, in the consciousness of a human collective that cannot function in division.
You can follow her on Instagram and see her prints, patches, stickers, accessories, and apparel on her website.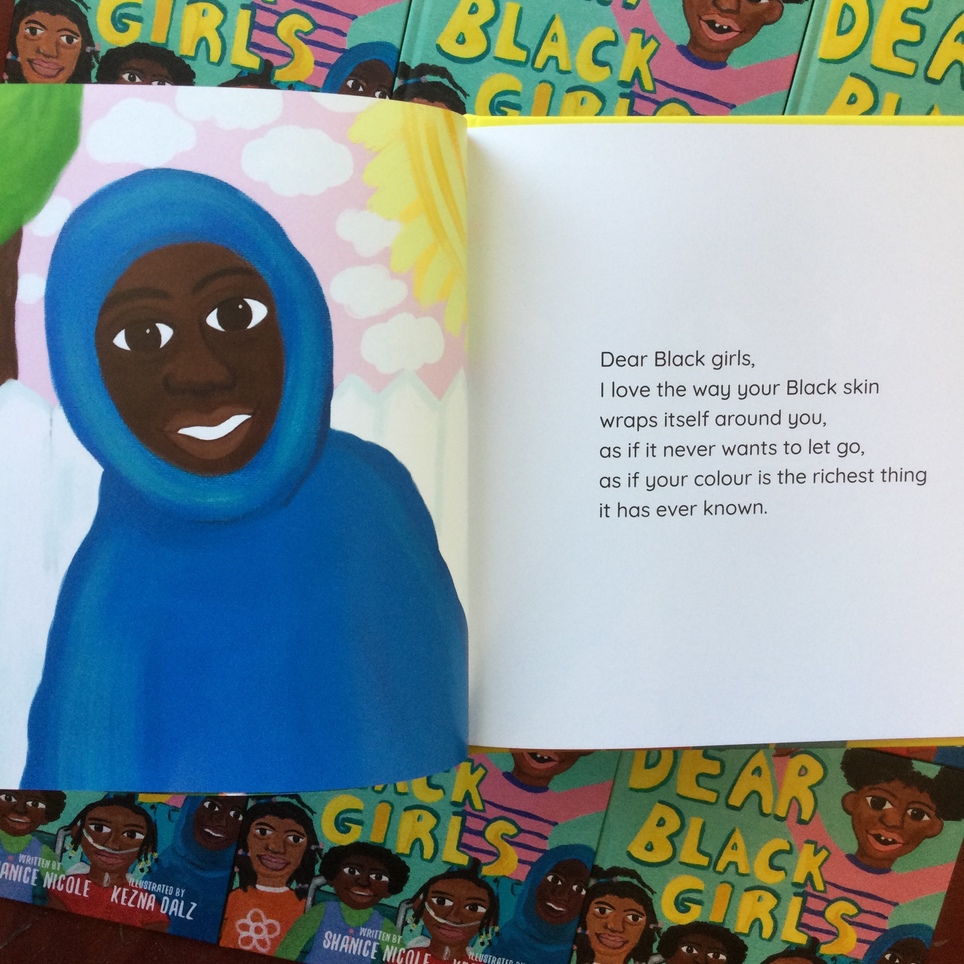 The book is a celebratory poem, accompanied by vibrant art, that celebrates Black girls. Kezna and Shanice remind young readers that despite differences, they all deserve to be loved just the way they are.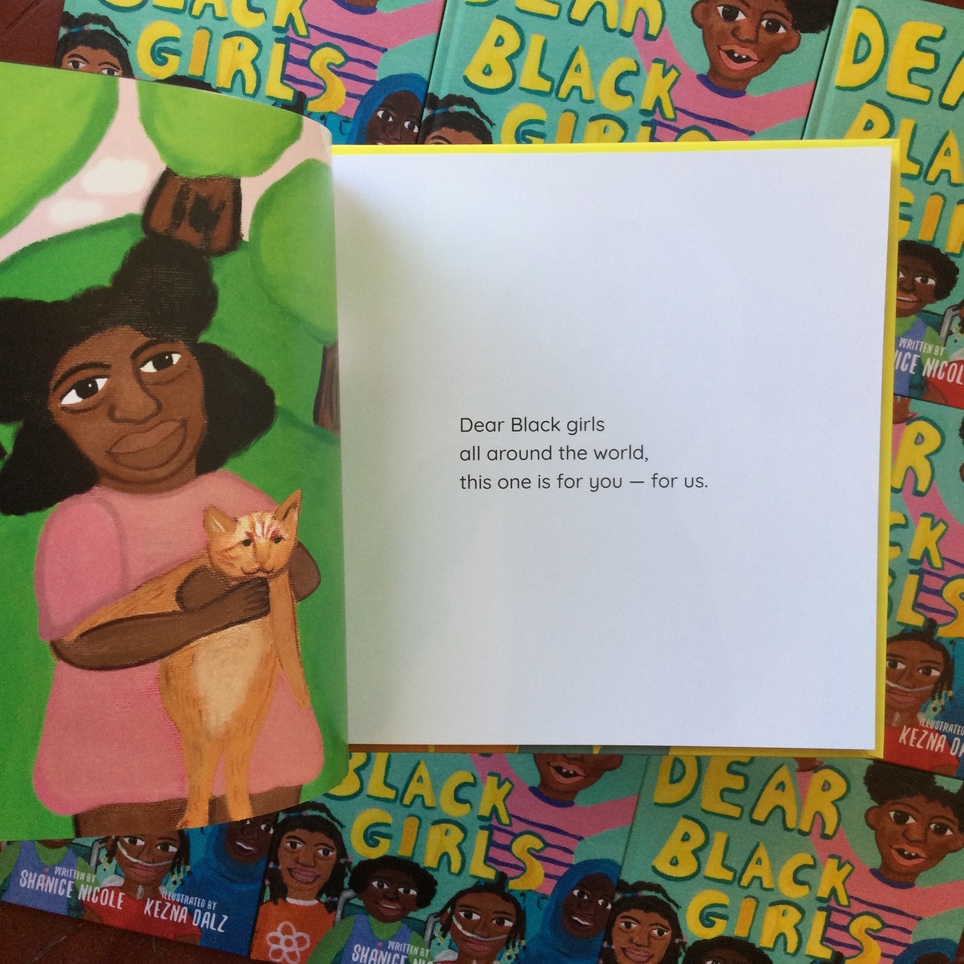 Readers may ask why does the person on the cover have a breathing tube? They may wonder what Shanice is referencing when she speaks of Black girl's foreheads being 'Strong, big, and wide, like the oceans many of our ancestors survived.' Indeed the book can act as a catalyst for conversations about representation, colonialism, belonging and more.
Through the illustrations Kezna and Shanice strived to have more diverse representation of Black girls than what is normally portrayed in society and to show love for the many ways to be a Black girl.
What a thrill that Kezna Dalz agreed to do a custom window display at La Petite D+Q!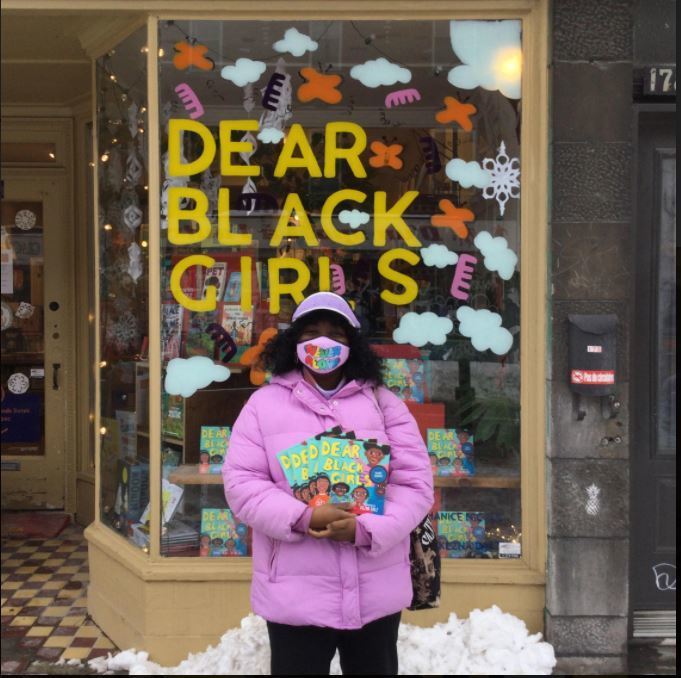 Dear Black Girls is both Kezna and Shanice's debut book. It has been getting so much buzz online! Even before the book was released, it has already gone into a second printing.
Pick up a copy from our online store today!

We ship Canada-wide, deliver by bike in Montreal, and offer in-store pickup.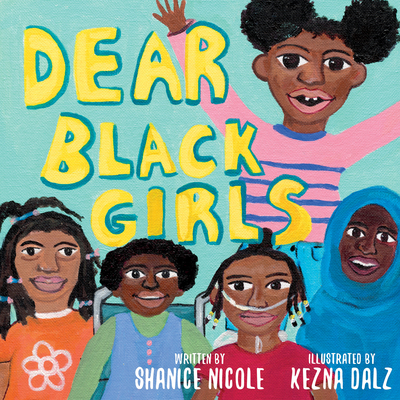 Dear Black Girls
Shanice Nicole
Dear Black girls all around the world, this one is for you -- for us.Dear Black Girls is a letter to all Black girls....
More Info