Desmond Cole Launches The Skin We're In: A Year of Black Resistance and Power
February 14, 2020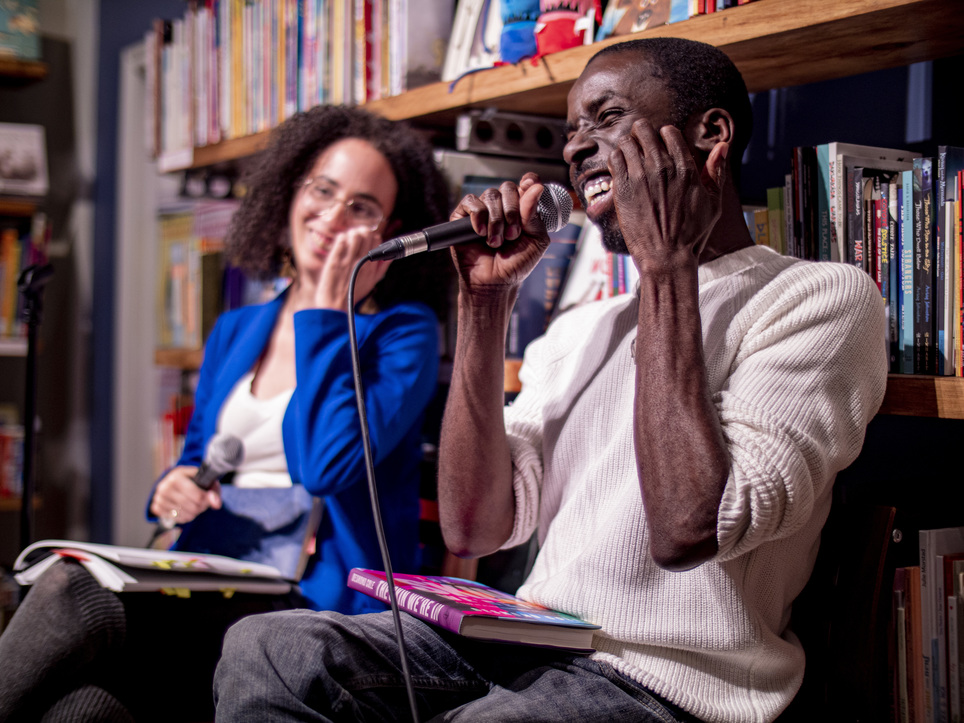 It was a mild winter evening as we welcomed the incomparable Desmond Cole for the launch of his first book The Skin We're In: A Year of Black Resistance and Power. Cole was joined in conversation with Emilie Nicolas.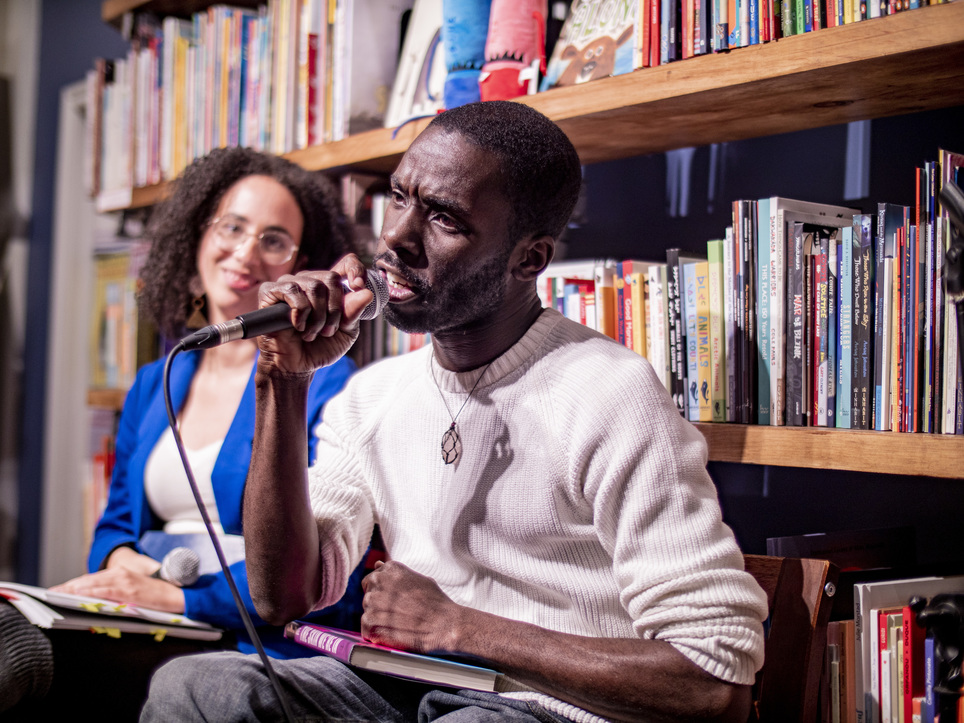 Readers along his tour have come out in droves across Canada to meet him and we were especially excited to host. The evening of readings and discussions as timely as they come.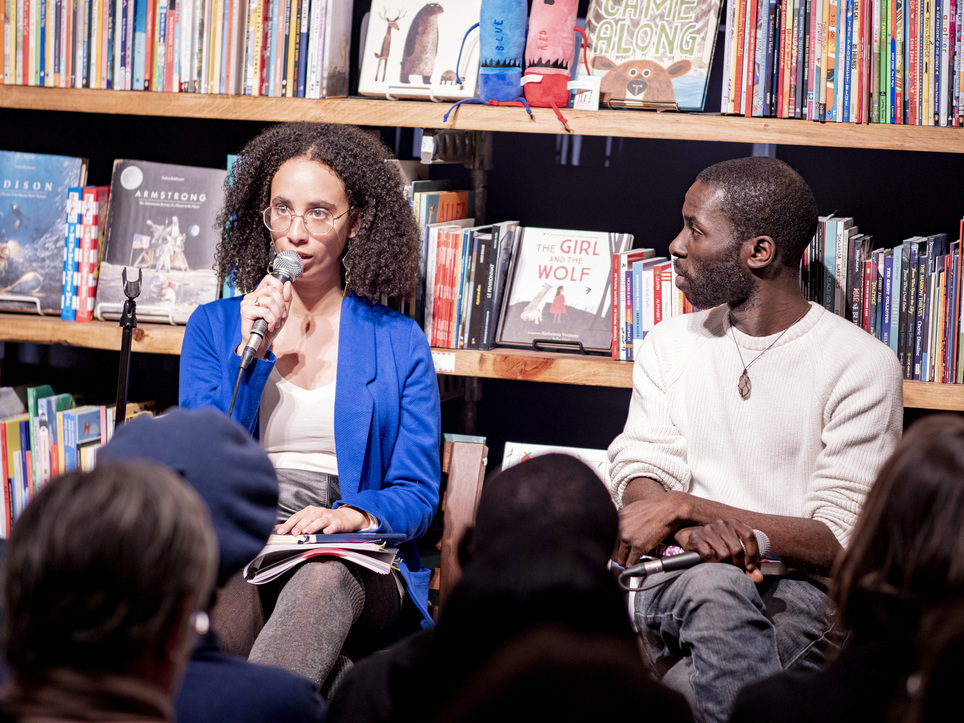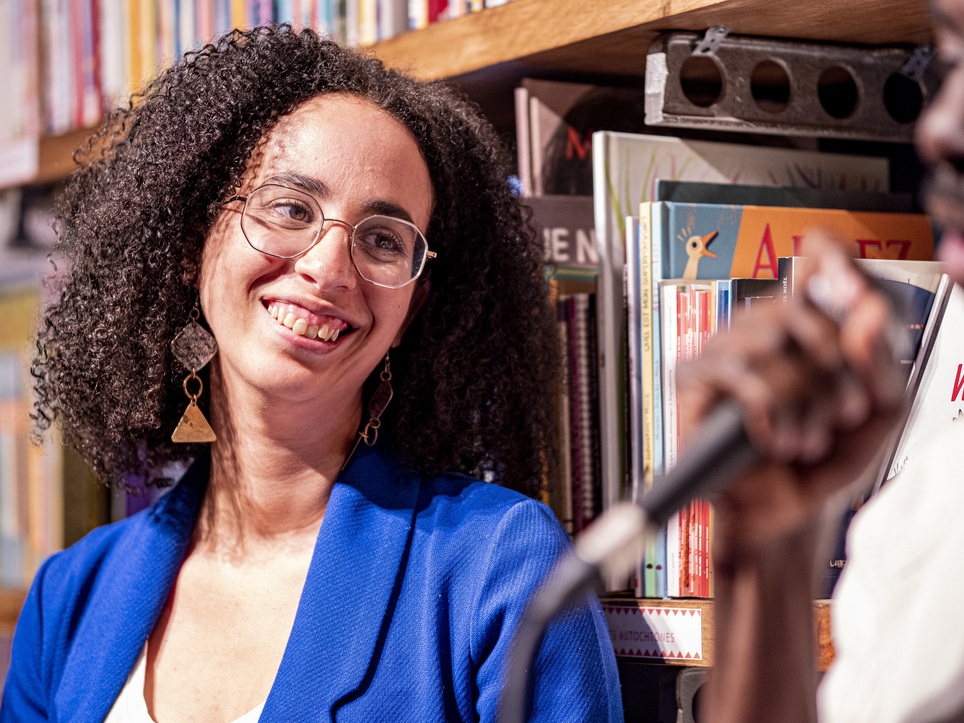 Desmond began by reading from the October chapter "women of exceptional merit" saying: "Haitian immigration makes sense tonight."
"In October of 2017, the RCMP detained 1,755 people who had entered Québec from New York State without permission from the Canadian government. In July, arrivals of this kind had increased from about 600 a month to nearly 3000. In August, this number nearly doubled again, to over 5,500 asylum claimants. Many of these travelers were Haitian asylum seekers who had been living in the United States but feared they would soon lose their status there."
Seeing the community, and hearing the summit was really educational. Desmond had wanted to share to the people of this community tonight how he felt, and what he understood: that Haitians aren't as welcome as officials are saying they are.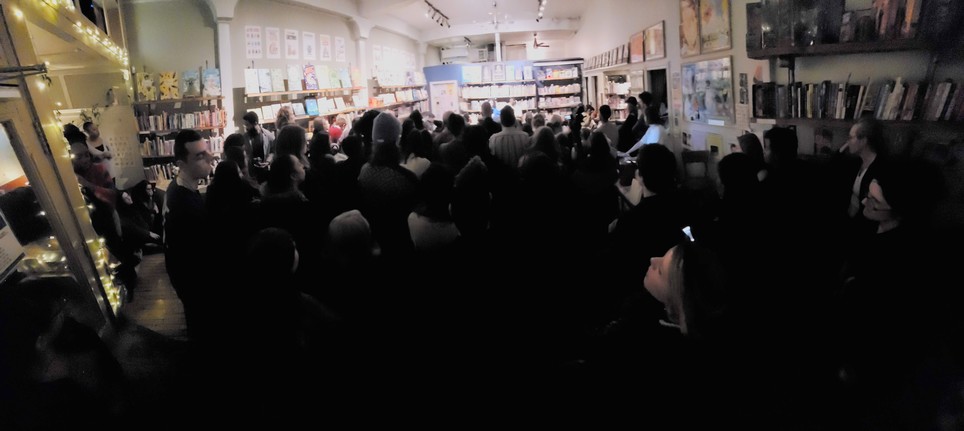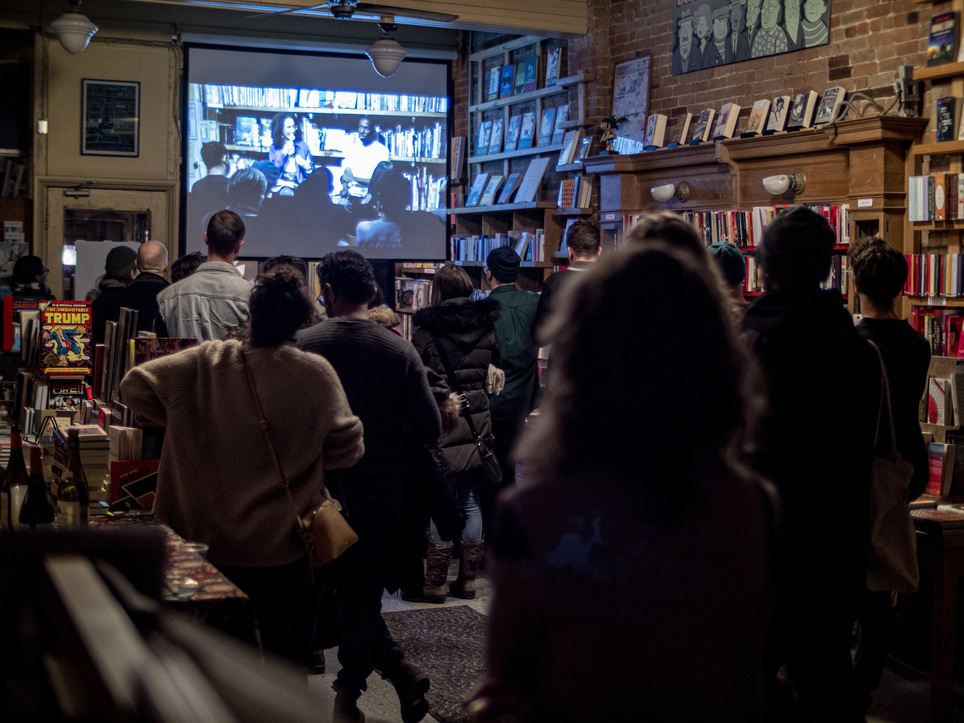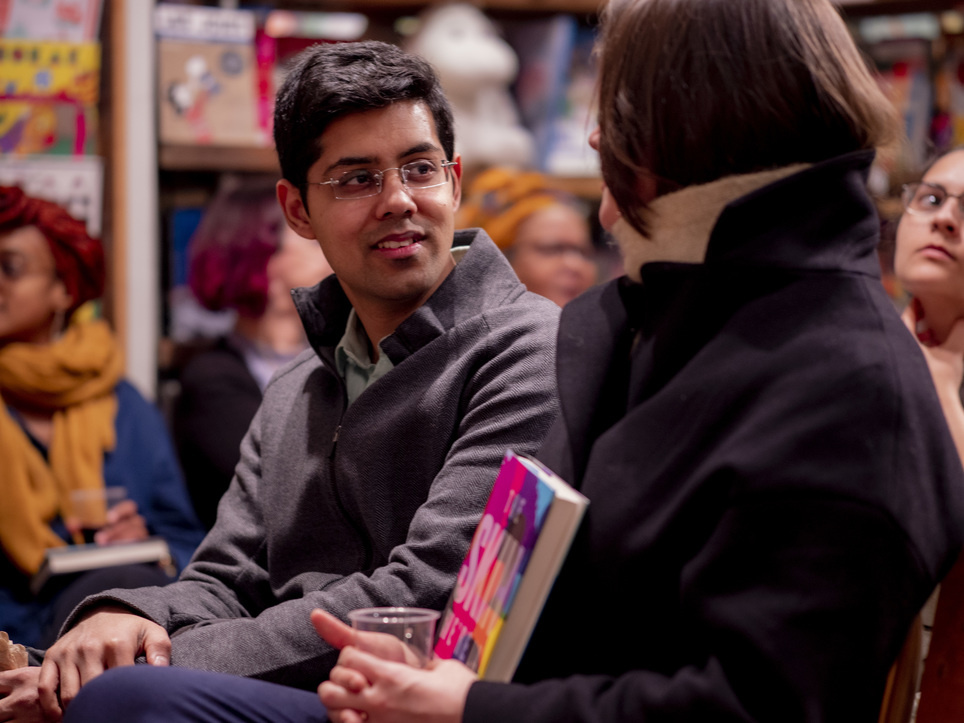 Emilie speaks the truth on the inability to conceive of an alternative to police involvement. "I feel like there is a lack of imagination in a lot of the debates in which you're involved, when people see these things as 'either, or.'"
Desmond expresses the need for alternative ways of thinking "instead of thinking superheroes saving us, thinking about us as civilians: what we do when people are in crisis?"
---
Emilie: "Do you have emotional reactions when you do this work? The book has a lot of facts but internally, it's hard. When you are expressing these things, people might react."

Desmond: "Sometimes its not possible. Sometimes you cannot contain it. Sometimes it's dangerous. Its not safe but sometimes the rage bubbles over."
On "deep breath": "that May chapter came from a place where I didn't think I could finish this book." "When this chapter gets read, I want people to feel the euphoria that I felt; go through the range of emotions."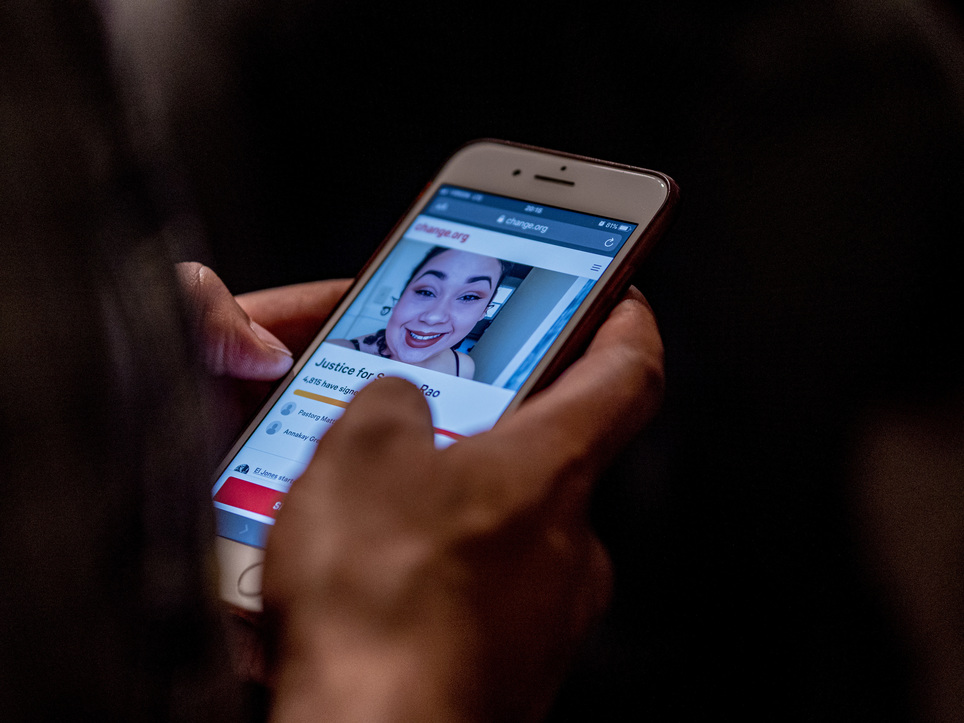 Desmond and Emilie graciously greeted audience members once the presentation was over, capped with a call to action coming to the aide of Santina Rao. Santina, accused of stealing groceries at a Walmart and assaulted by Halifax police, now faces unjust criminal charges. Sign the petition here.
Thanks to Desmond and Emilie for a wonderful evening.

(Photo credit David Smith.)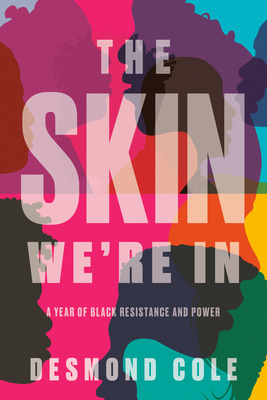 The Skin We're In
Desmond Cole
A bracing, provocative, and perspective-shifting book from one of Canada's most celebrated and uncompromising writers, Desmond Cole. The Skin We're In will spark a...
More Info