DQ double booklaunch : Creation by Sylvia Nickerson and Fake Lake by Adrian Norvid
October 17, 2019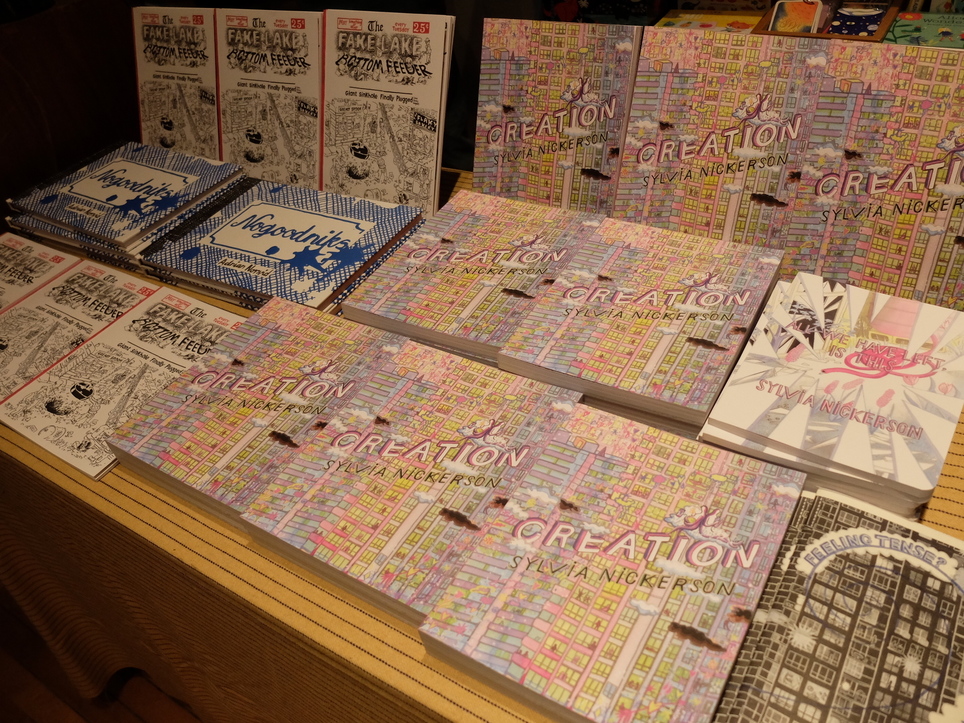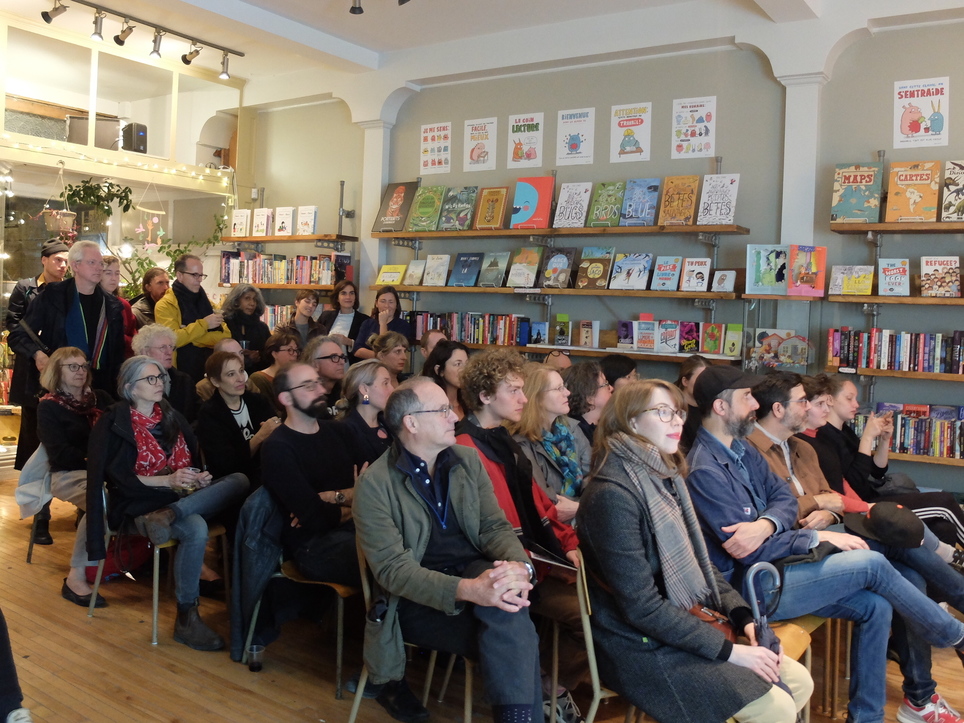 At the beginning of the evening, Tom Devlin introduced Sylvia Nickerson and Adrian Norvid with praise and a great sense of humour.
He confesses that the two books had impressed him a lot.
How interesting too, to notice that both books share common points : their main character is a town, one fictional, one real. They both "offer a thoughtful look at gentrification and modern life".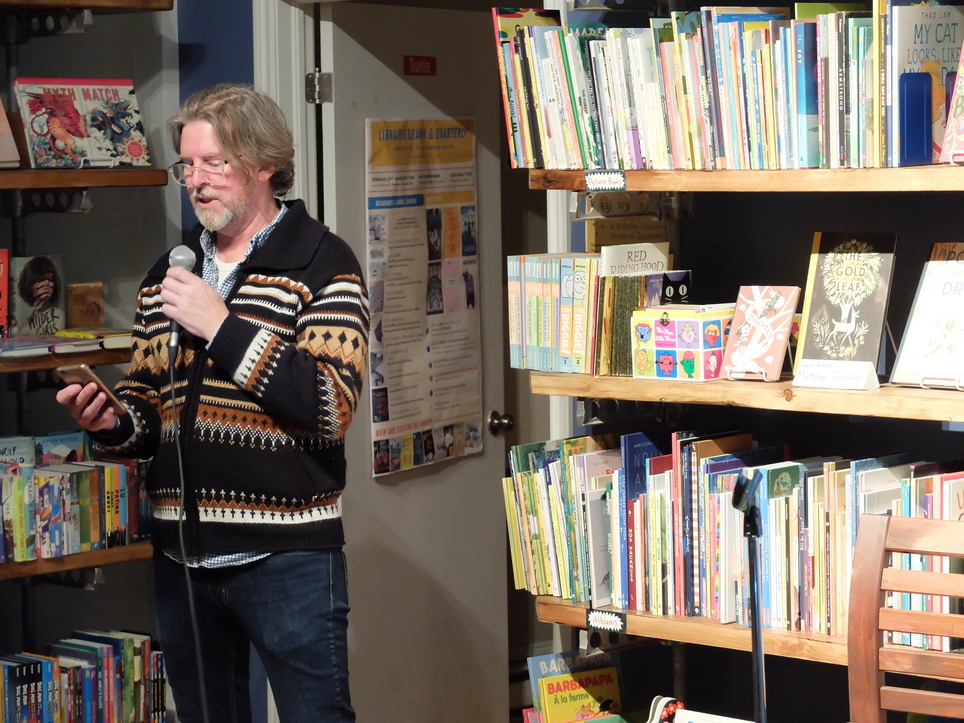 Sylvia was the first to present her book, she got up and touchingly read the first chapter of her book Creation, while the corresponding images went by on the projector.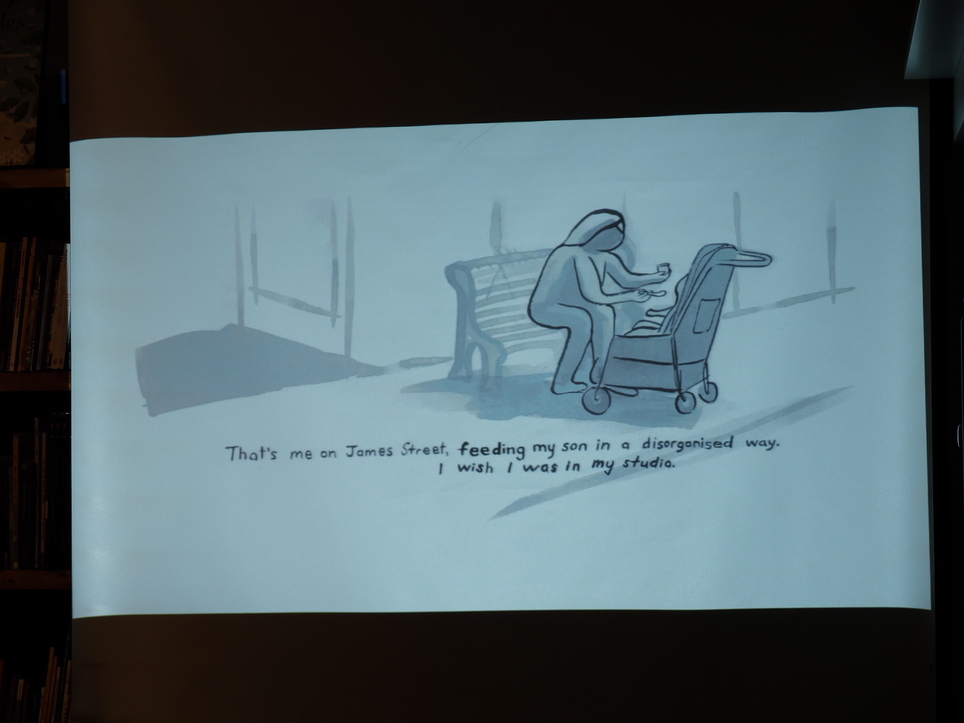 Then, Adrian got ready to present his book. He has prepared a 20 minutes presentation, which turned out to be a real performance. Adrian wanted to think about the amount of rudeness present in his book, in a comic way. DQ staff member Teddy even had to get up to hand out lists of "rude things" to the audience.
Adrian surprised, a few minutes later : "Wow, people actually filled these out !!"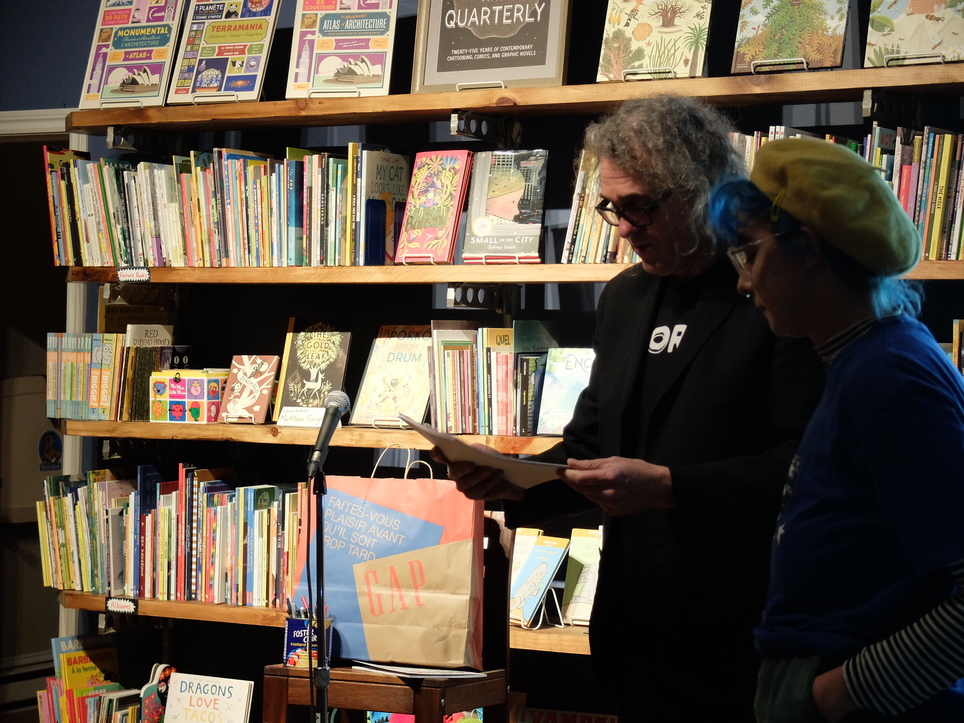 At the end of the evening, Sylvia and Adrian signed their books, each of them in their own style. The former signed quickly while Sylvia held four different pencils at the same time and drew a whole landscape on the front page.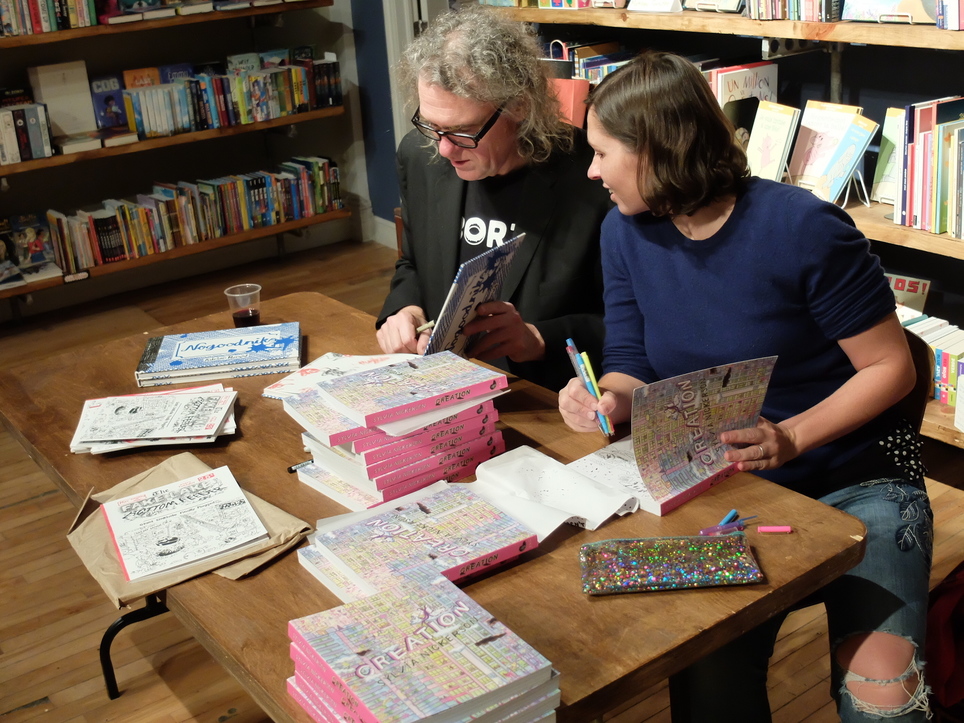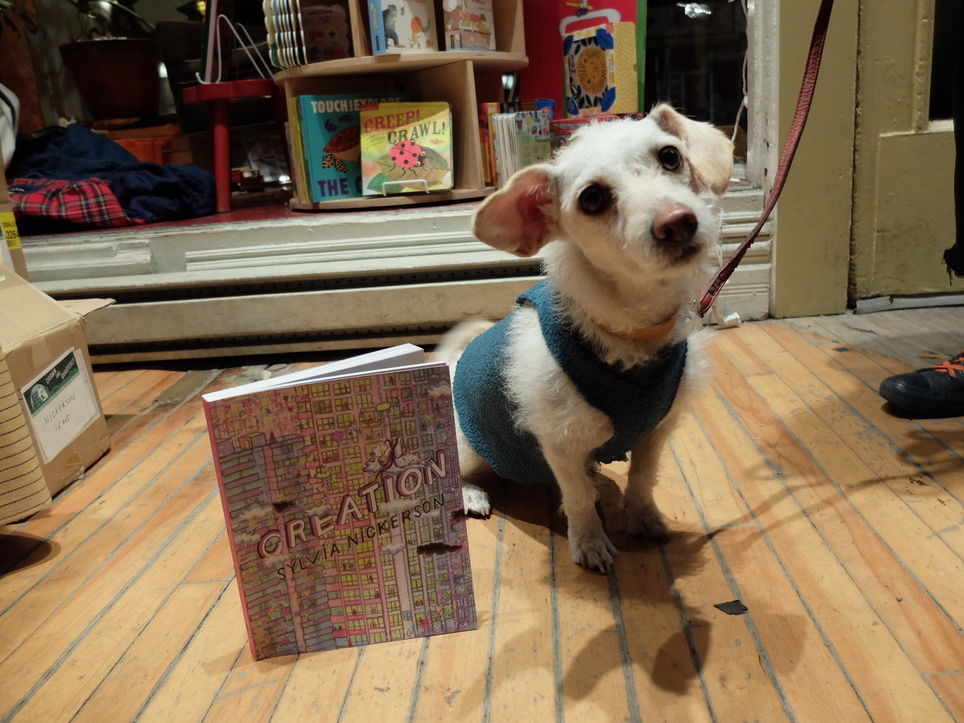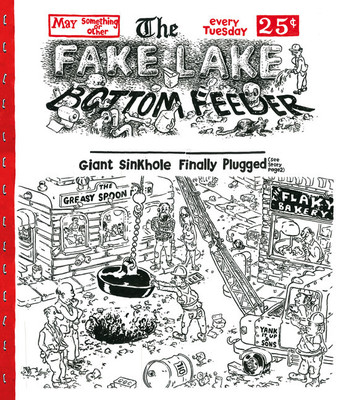 Fake Lake
Adrian Norvid
Get to know the world of Fake Lake, built on an architecture of vibrantly kooky and warped jokes. It's Tuesday noon in Fake Lake...
More Info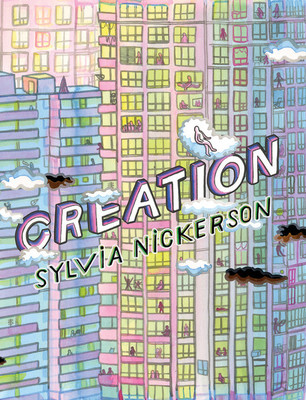 Creation
Sylvia Nickerson
New life and opportunities arise from the wreckage of a North American city urban renewal at what cost? A new mother takes us on...
More Info