Event Recap: Seth launches Clyde Fans!
May 31, 2019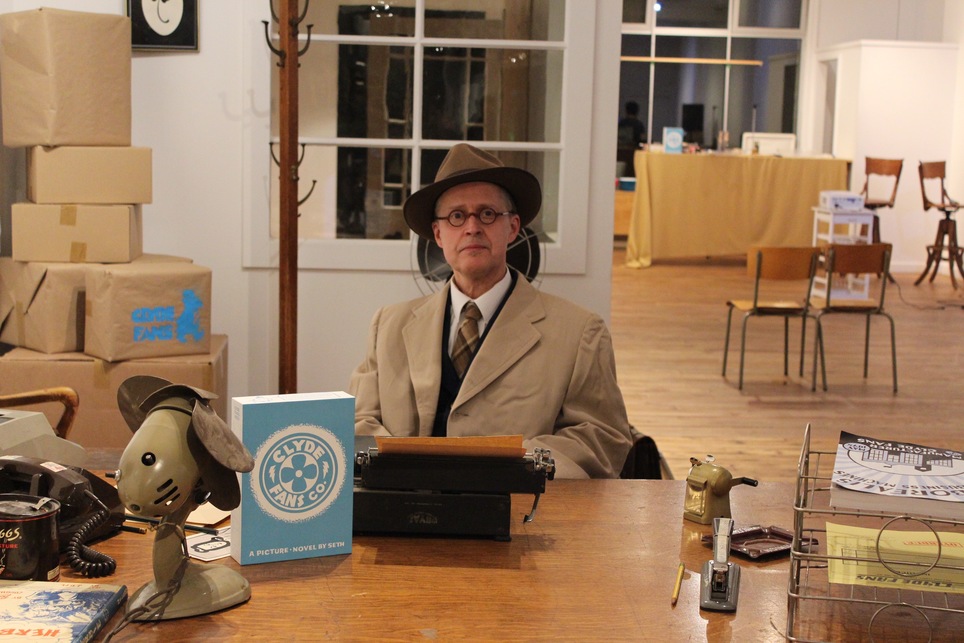 Last week, we were delighted to host acclaimed cartoonist and one of D+Q's first published authors, Seth, for the Montreal launch of his latest graphic novel, Clyde Fans.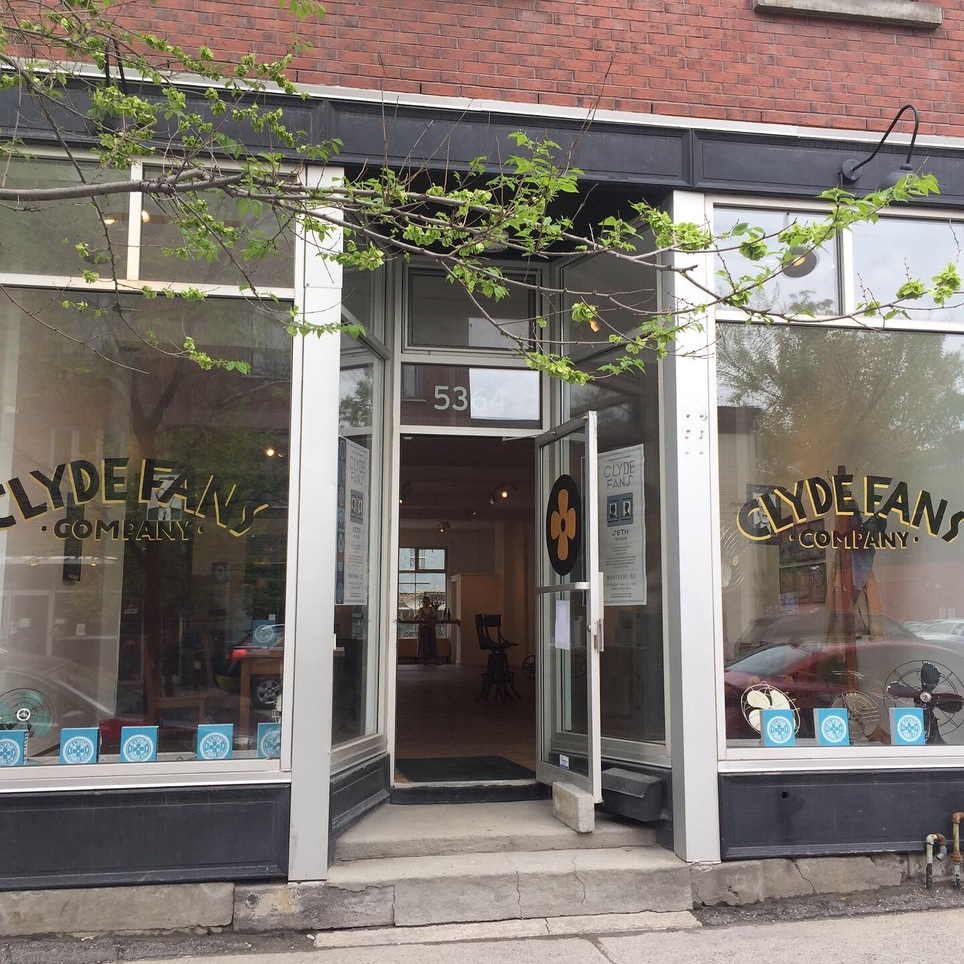 Our team worked hard assembling antique furniture and fans to bring to life the iconic office of Clyde Fans from the book.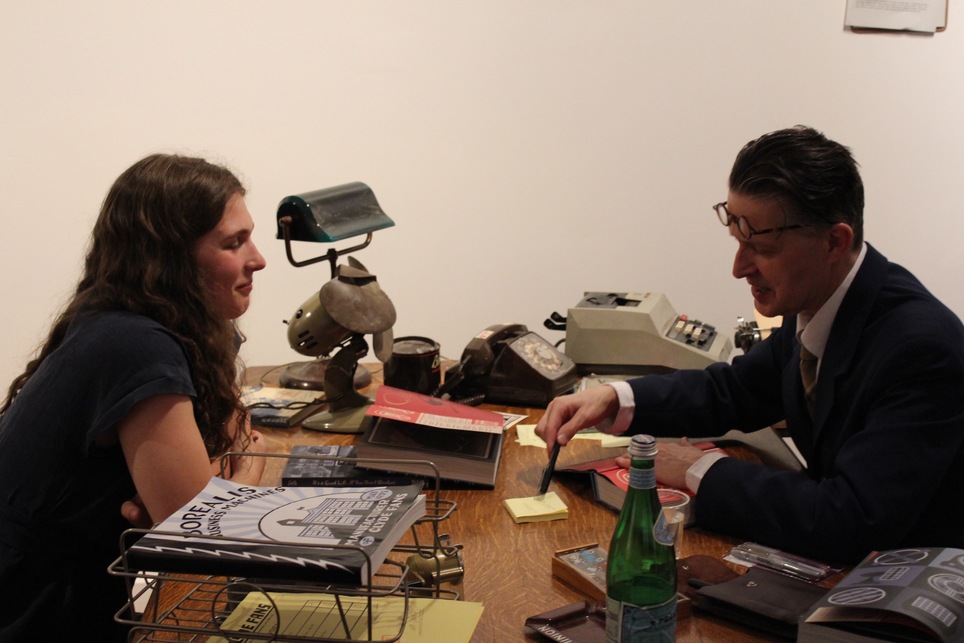 Wouldn't you love to work at a beautiful wooden desk like this?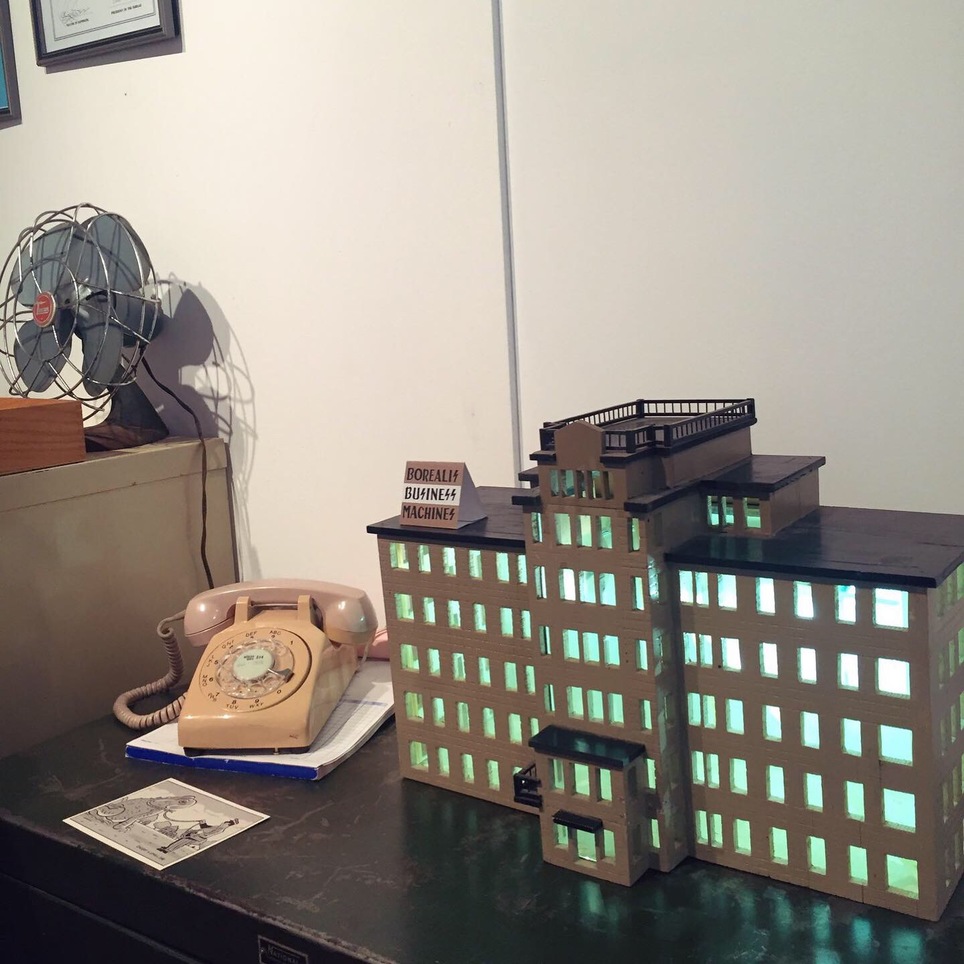 We even had a miniature of a building from Dominion!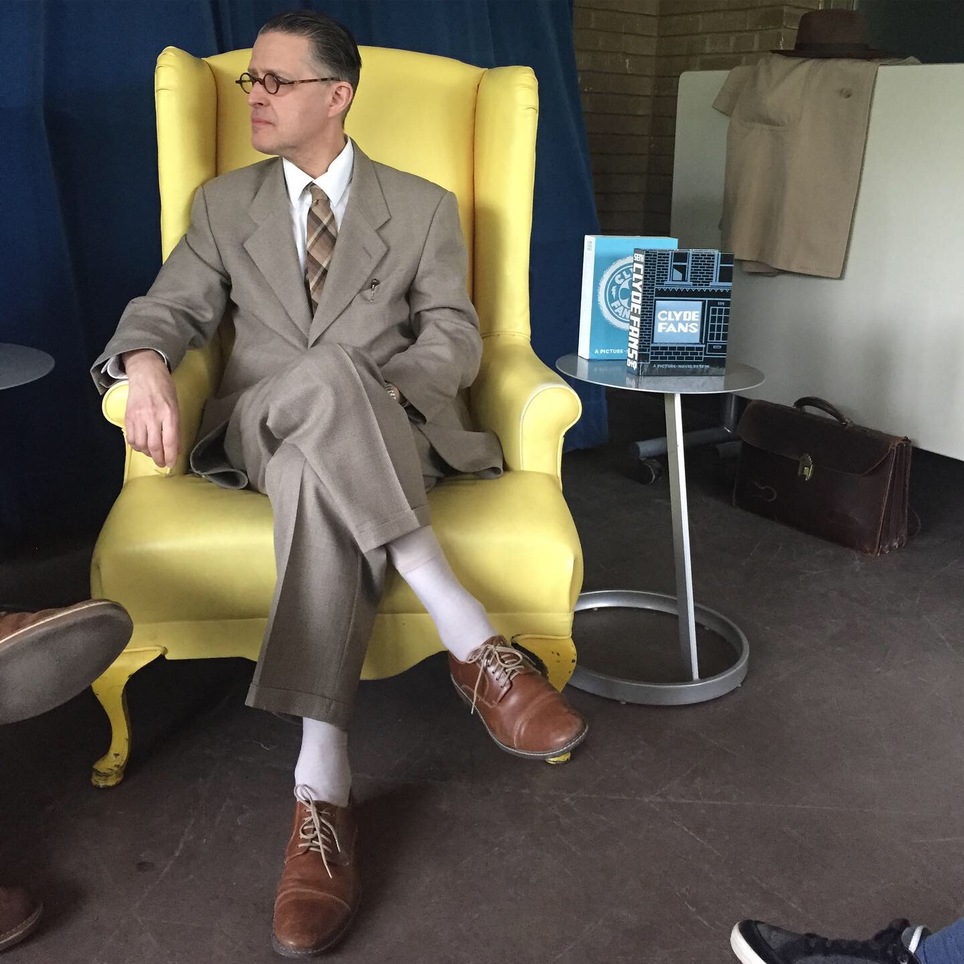 Seth was in conversation with D+Q's executive editor, Tom Devlin. He did a presentation on Clyde Fans, which was followed by a short animated film he created.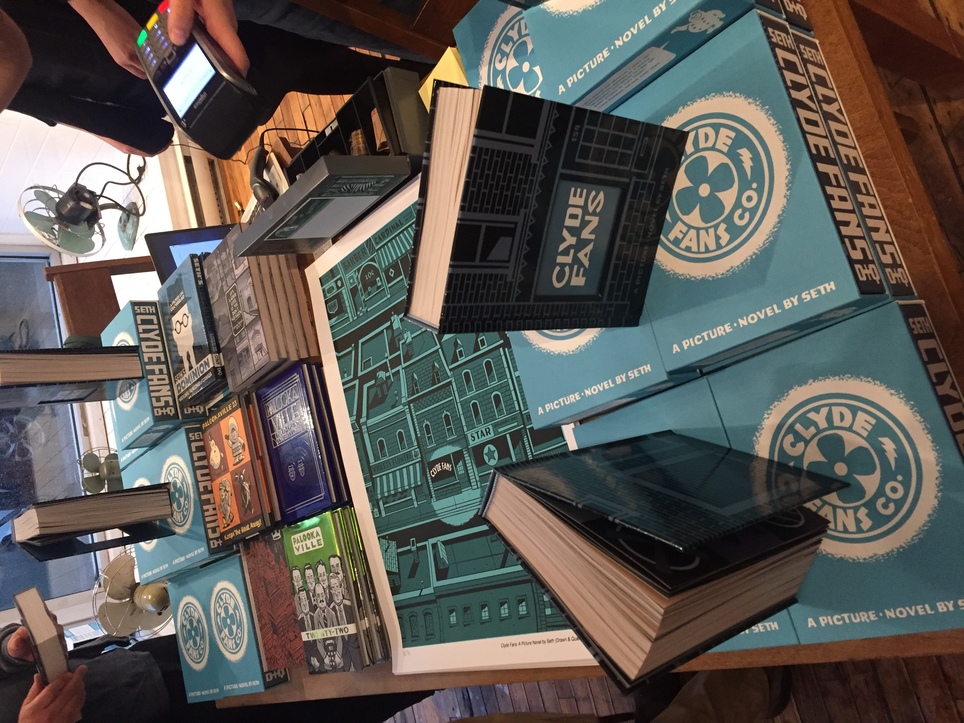 It's not hyperbolic to call Clyde Fans a masterpiece: Seth worked on it for over 20 years! The story follows Abe and Simon Matchcard, two brothers whose lives are defined by their doomed family business, selling oscillating fans in a world switching to air conditioning. It has been aptly blurbed as an "epic yet intimate time capsule of the mid-century capitalist dream." Seth told the audience about starting it back in 1997, when email was still somewhat of a novelty, and seemed quite cutting edge at the time, so the book is indeed a time capsule in more ways than one!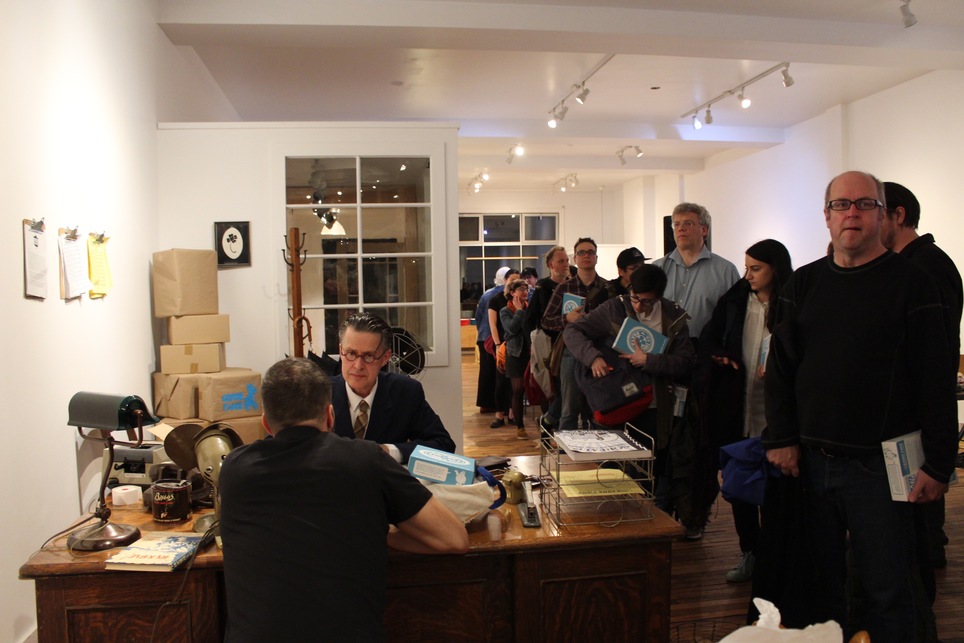 After the presentation, Seth kindly signed books for attendees.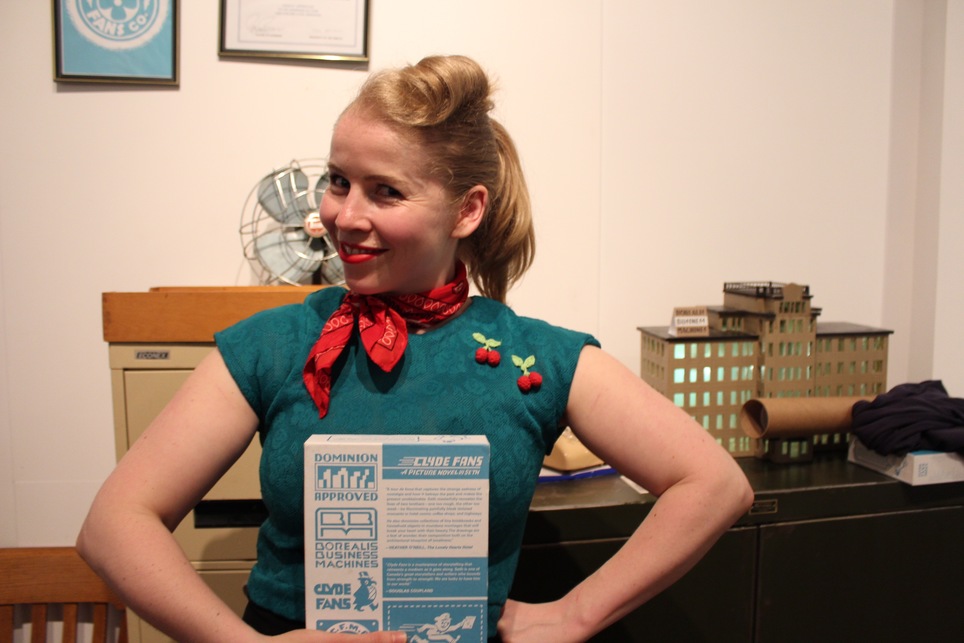 Bookstore director Rebecca Lloyd got into the spirit, with a period-appropriate outfit and hairdo!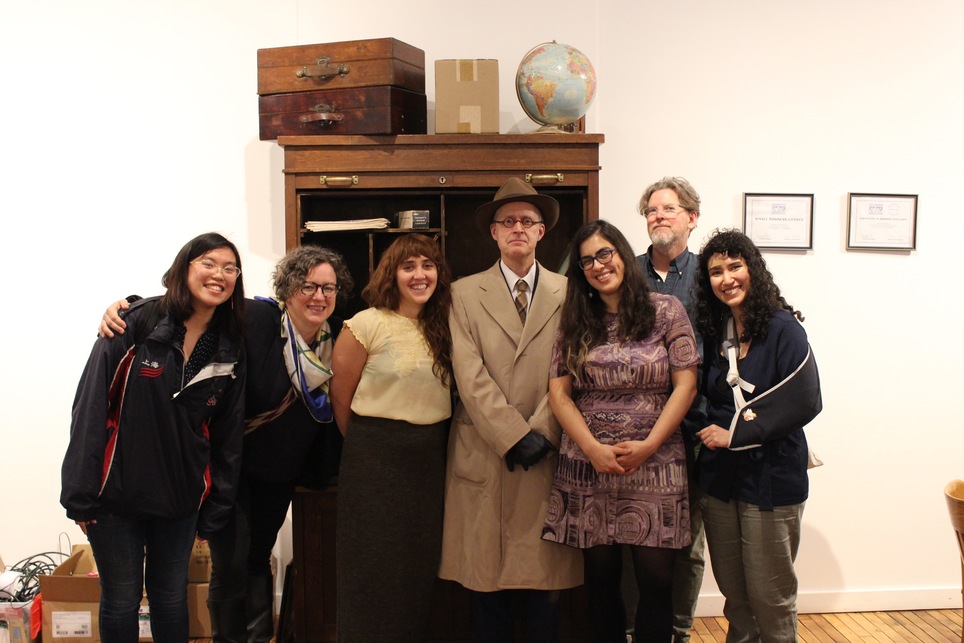 A good time was had by all!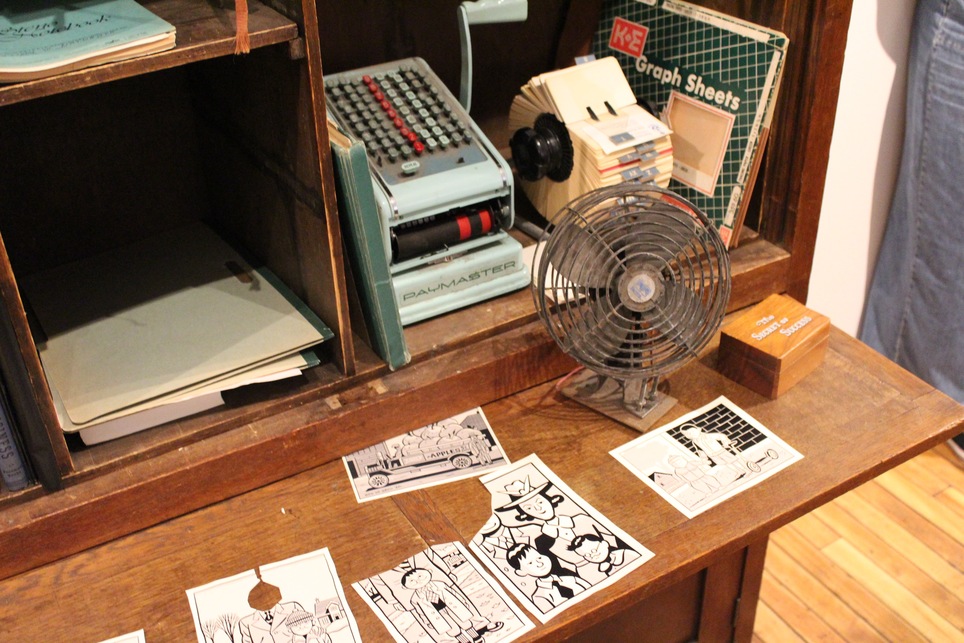 After the event, we left the space open over the weekend so that anyone who wasn't able to attend could stop in and explore the Clyde Fans office IRL! A big thank you to Seth, and to all the attendees who made the launch one to remember.