How To Fail as a Popstar
March 1, 2021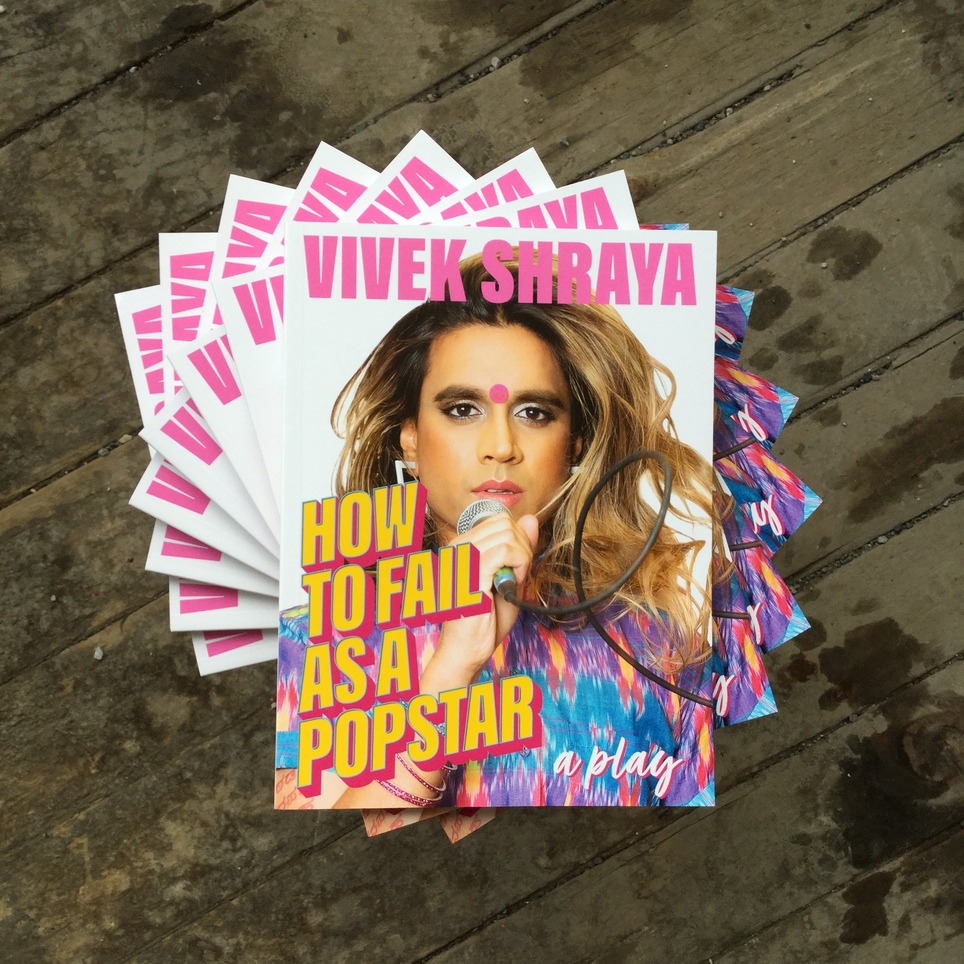 How To Fail as a Popstar by Vivek Shraya is officially out today!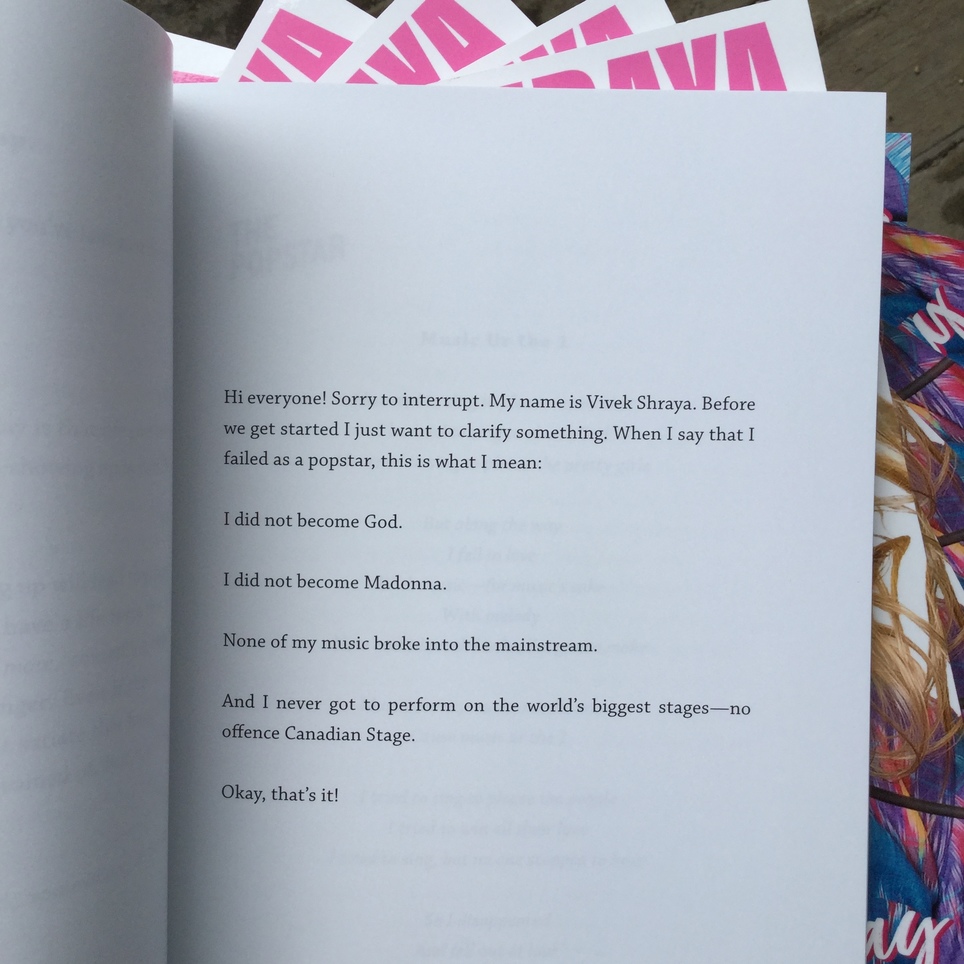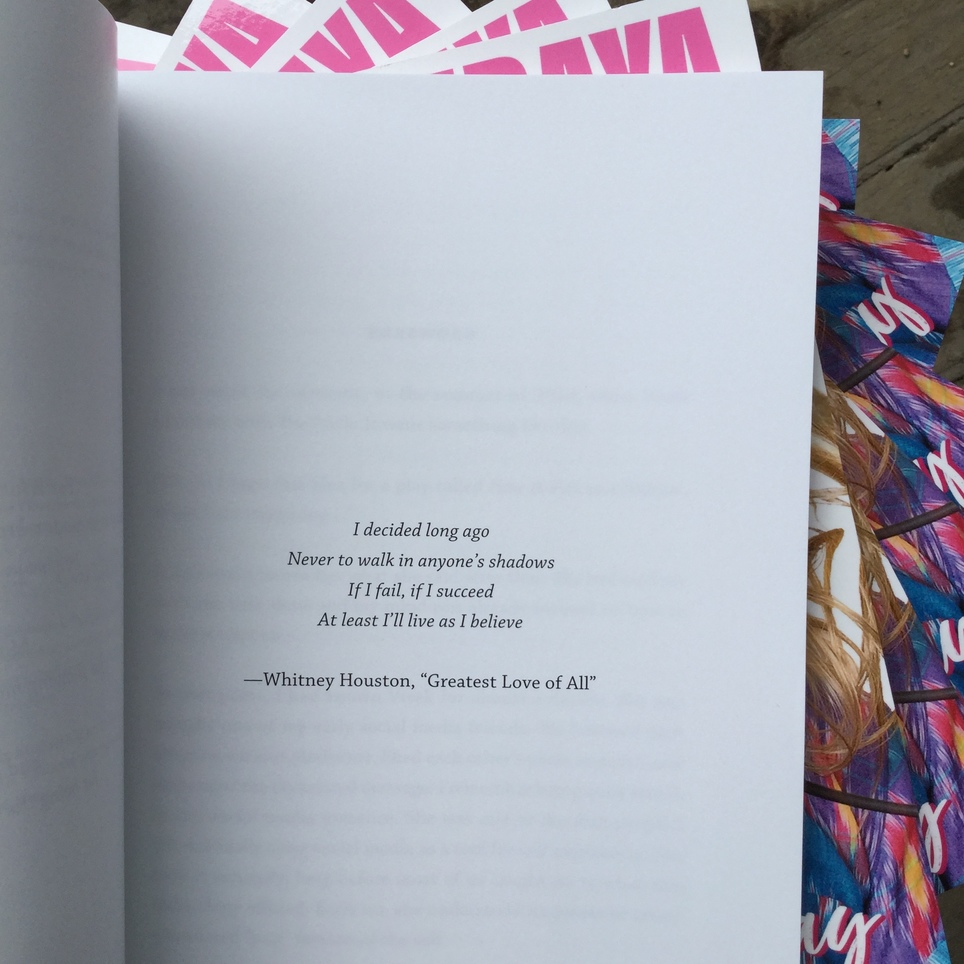 The book is Vivek Shraya's debut play! Shraya now as written books of poetry, (She of the Mountains, even this page is white), a Novel (The Subtweet), a book of non-fiction (I'm Afraid of Men), a graphic novel (Death Threat, with illustrations by Ness Lee) fiction for young readers (God Loves Hair) and a picture book (The Boy & the Bindi). This is not to mention Vivek's other publishing work as well as myriad other projects! Shraya is an artist whose body of work crosses the boundaries of music, literature, visual art, theatre, and film!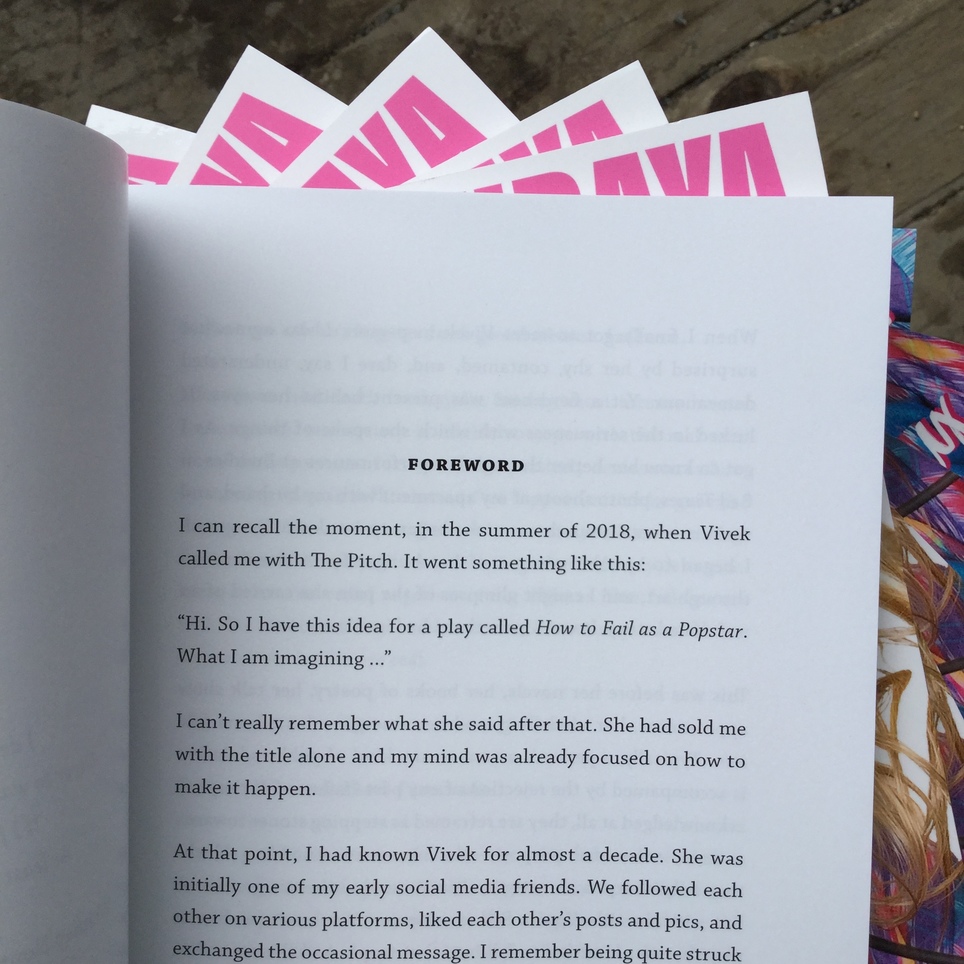 In addition to the text of the play, the book also features beautiful full colour pictures (by Dahlia Katz) from a February 2020 production of the show.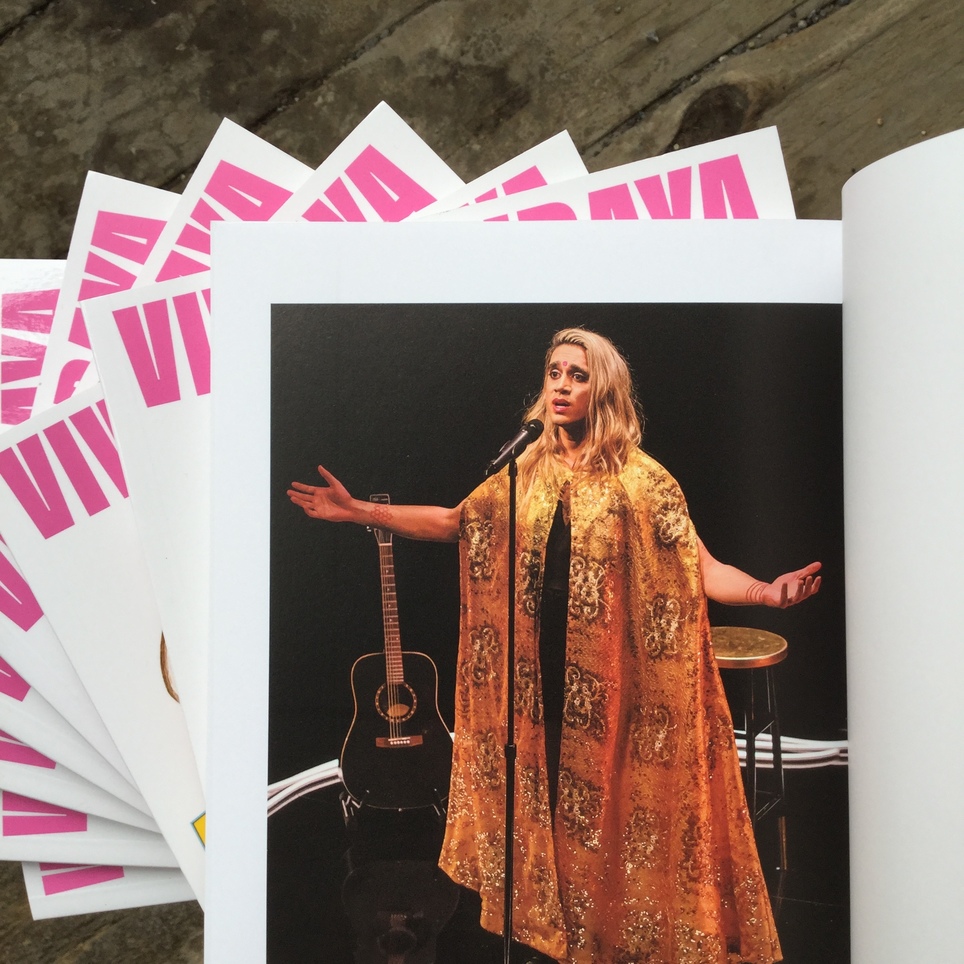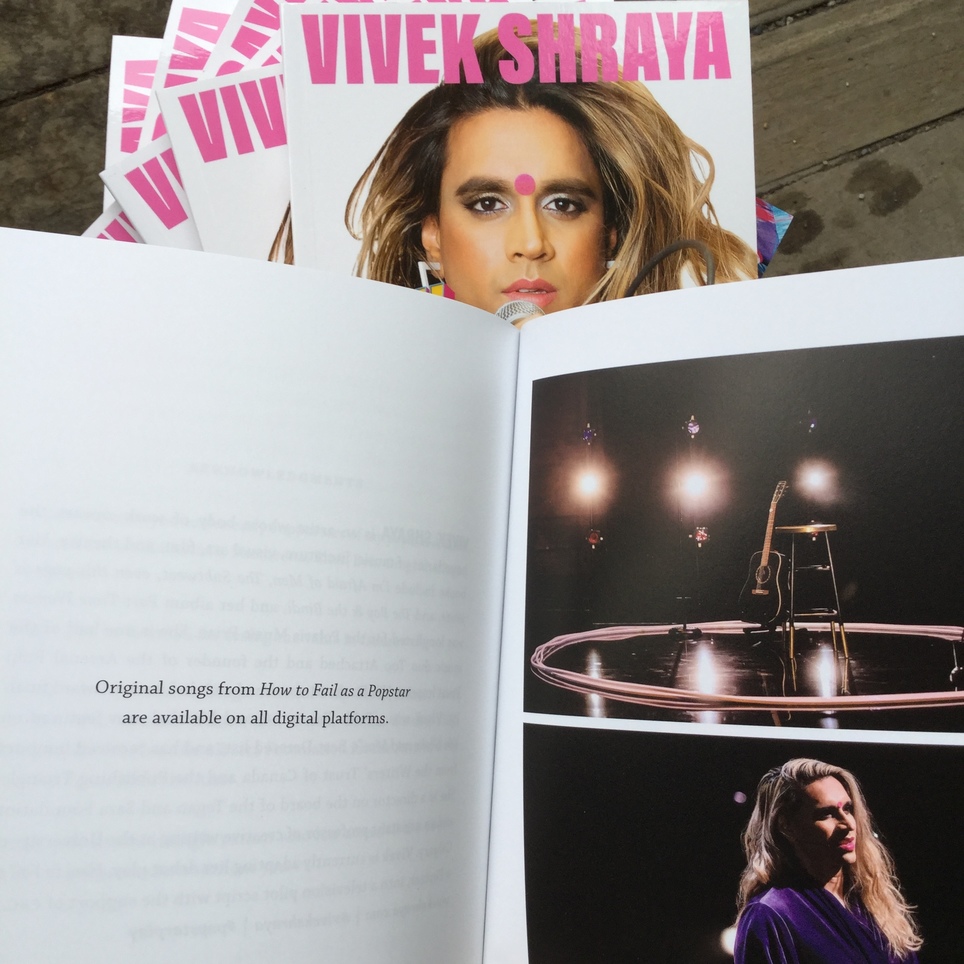 Copies are available here from our online store!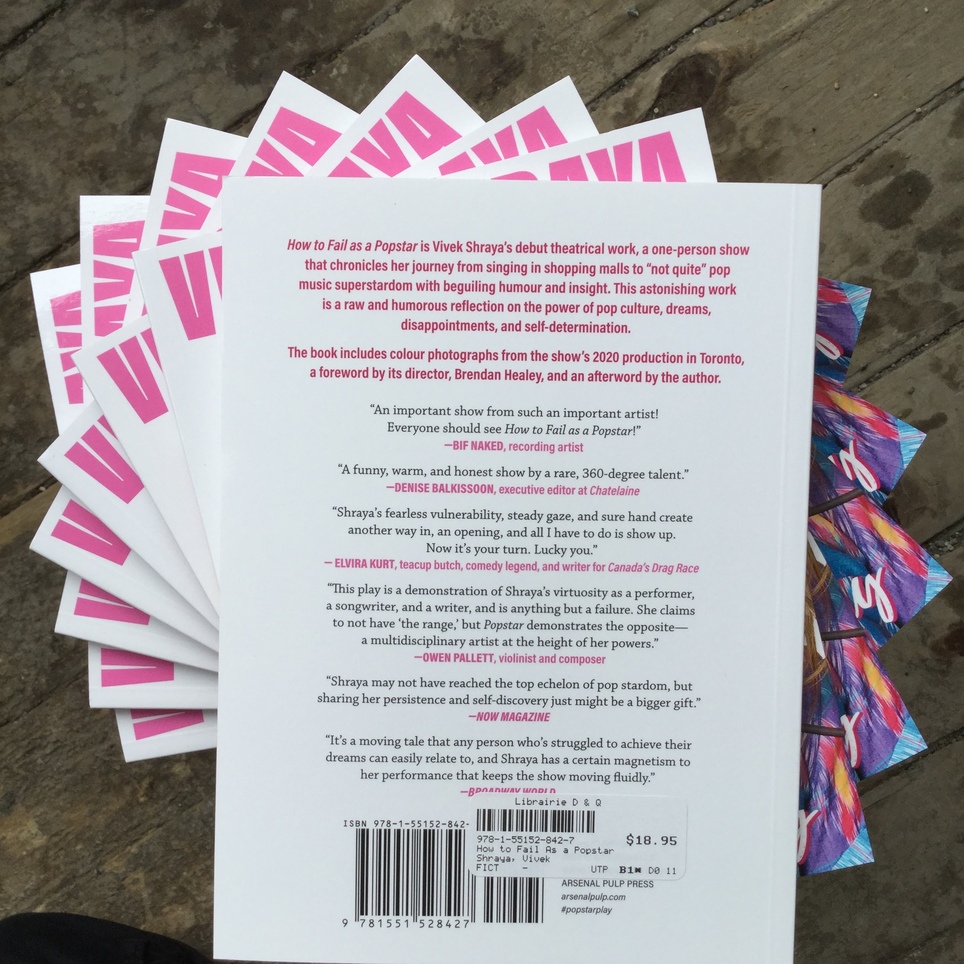 We ship Canada wide, deliver by bike in Tiohtiá:ke and offer pickup in store.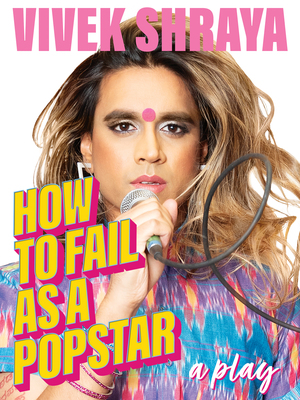 How to Fail as a Popstar
Vivek Shraya
The first play by multi-media artist Vivek Shraya, about fame and personal transformation. Described as "cultural rocket fuel" by Vanity Fair, Vivek Shraya is...
More Info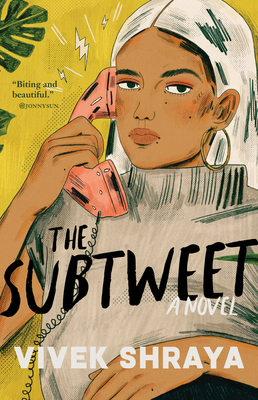 The Subtweet
Vivek Shraya
"Biting and beautiful." — Jonny Sun, author of everyone's a aliebn when ur a aliebn too Everyone talks about falling in love, but...
More Info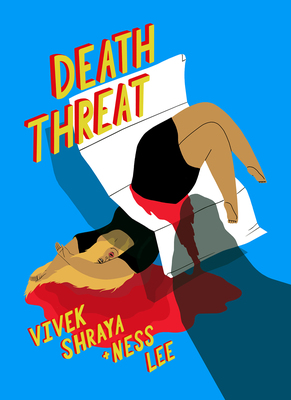 Death Threat
Vivek Shraya
In the fall of 2017, the acclaimed writer and musician Vivek Shraya began receiving vivid and disturbing transphobic hate mail from a stranger. Celebrated...
More Info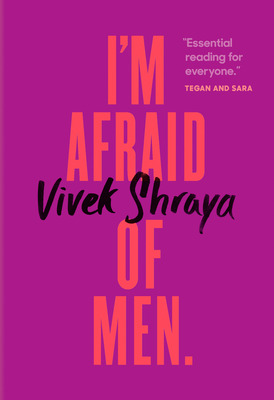 I'm Afraid of Men
Vivek Shraya
"Emotional and painful but also layered with humour, I'm Afraid of Men will widen your lens on gender and challenge you to do better....
More Info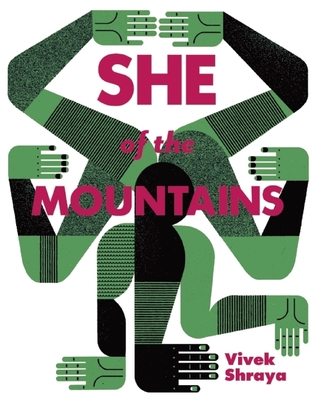 She of the Mountains
Vivek Shraya
A "Globe 100" Best Book of the Year (The Globe and Mail) Lambda Literary Award finalist In the beginning, there is no he. There...
More Info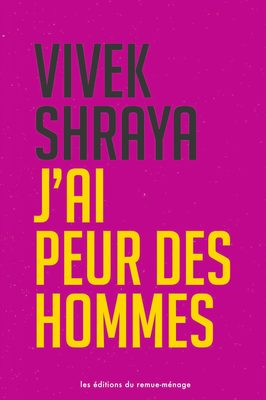 J'ai peur des hommes
Vivek Shraya
Vivek Shraya a des raisons d'avoir peur des hommes. Tout cela a commencé lorsque, enfant, on la maltraitait parce qu'elle n'était pas assez garçon;...
More Info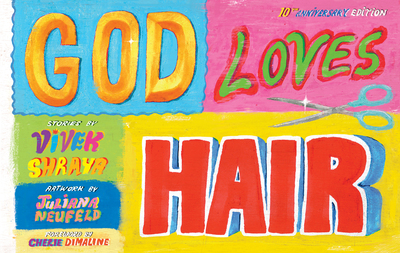 God Loves Hair: Tenth Anniversary Edition
A tenth-anniversary edition of Vivek Shraya's first book: a YA story collection that celebrates racial, gender, and religious diversity. In 2010, Vivek Shraya self-published...
More Info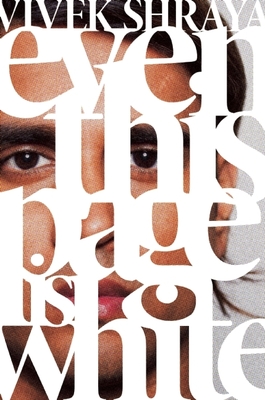 even this page is white
Vivek Shraya
Publishing Triangle Award for Trans and Gender-Variant Literature winner Lambda Literary Award finalist Longlisted for Canada Reads As a writer, musician, performance artist, and...
More Info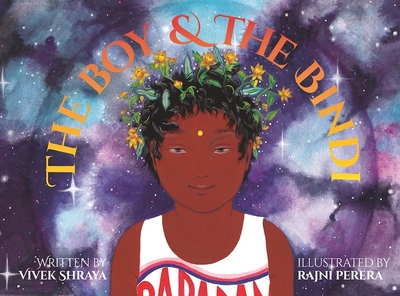 The Boy & the Bindi
Vivek Shraya
In this beautiful children's picture book by Vivek Shraya, author of the acclaimed God Loves Hair, a five-year-old boy becomes fascinated with his mother's...
More Info