Librairie D+Q Picks of the Week: pet rats, lost husbands, and the Green New Deal
September 18, 2019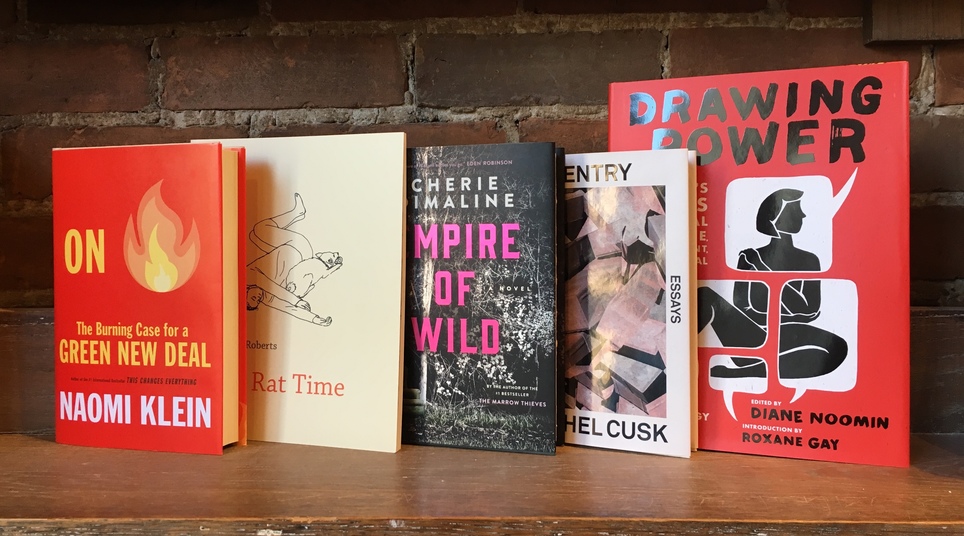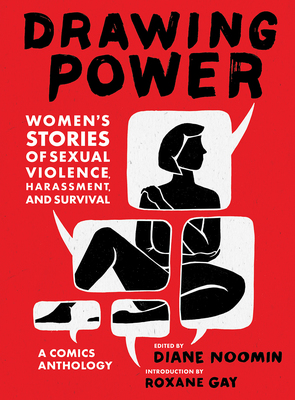 Drawing Power
More than 60 female comics creators share their personal experiences with sexual violence and harassment through new and original comicsInspired by the global #MeToo...
More Info
A massive undertaking that collects dozens of comics dealing with women's stories of sexual violence and harassment, Drawing Power brings together the work of big names and store favourites like PowerPaola, Ebony Flowers, Aline Kominsky-Crumb, MariNaomi, Liana Finck, Emil Ferris, and many, many more. The stories, illustration styles, and artists may all be different, but there is a resilience and desire for survival that undeniably unites every voice in this fantastic collection.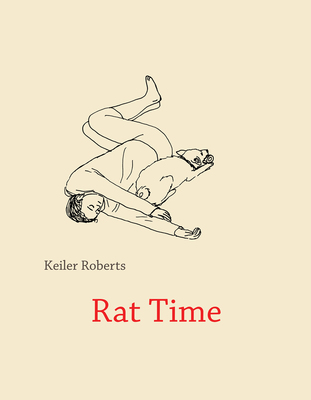 Rat Time
Keiler Roberts
Pet deaths and parenting, embarrassing childhood memories and mental illness, Roberts documents her daily life's minutiae, its up and downs, with the deftness of...
More Info
Next up after Roberts's beautiful Sunburning and Chlorine Gardens comes Rat Time, the newest addition to her annual diary comics. This time, Roberts focuses her keen eye and sharp wit on the rats she buys for her daughter, as much a distraction from her own recent MS diagnosis as an addition to the family. Finding, as always, the beauty and the jokes in the small moments, Roberts doesn't disappoint with another collection full of warmth, wisdom, and wicked humour.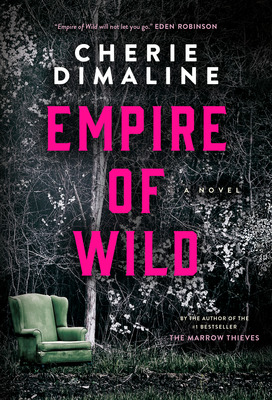 Empire of Wild
Cherie Dimaline
From the author of the YA-crossover hit The Marrow Thieves, a propulsive, stunning and sensuous novel inspired by the traditional Métis story of the...
More Info
A hungover morning in a small Ontarian town is turned upside down for the heartbroken Joan, who suddenly recognizes in the charismatic preacher Reverend Eugene Wolff her lost husband Victor. Inspired by the Métis Rogarou fable, Dimaline follows up her wildly successful YA novel The Marrow Thieves with an eerie, propulsive tale of recaptured love.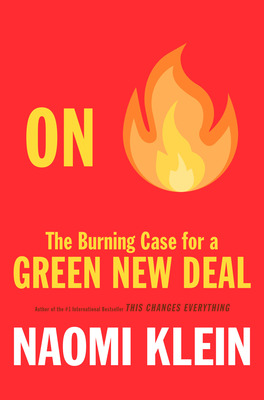 On Fire
Naomi Klein
A MUST-READ book. Naomi Klein pairs a decade of her powerful writing on our acute environmental decline with new material on the staggeringly high...
More Info
Between This Changes Everything and No is Not Enough, Klein has an instinct for seizing hold of our world's most pressing issues and refusing to let go. In this newest offering she turns to the Green New Deal and the need for a practical framework that allows for a politically viable, just, and sustainable path forward. With her signature clear, incisive and uncompromising style, everything Klein writes becomes necessary reading.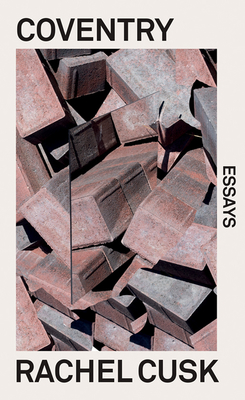 Coventry: Essays
Rachel Cusk
A selection of her non-fiction writings that offer both new insights on the themes at the heart of her fiction and forge a startling...
More Info
Though it's for her fiction that Cusk has become a household name, the arrival of her newest essay collection establishes her as a multifaceted talent, a writer dedicated to bringing out the fearless intricacies of topics as wide-ranging as motherhood, art, and D.H. Lawrence. With powerful insight, Cusk has put together an assemblage of writing that Harper's Magazine is calling an "object lesson in rigor, elegance, and fury."