New D+Q: Okay, Universe by Valérie Plante and Delphie Côté-Lacroix
December 1, 2020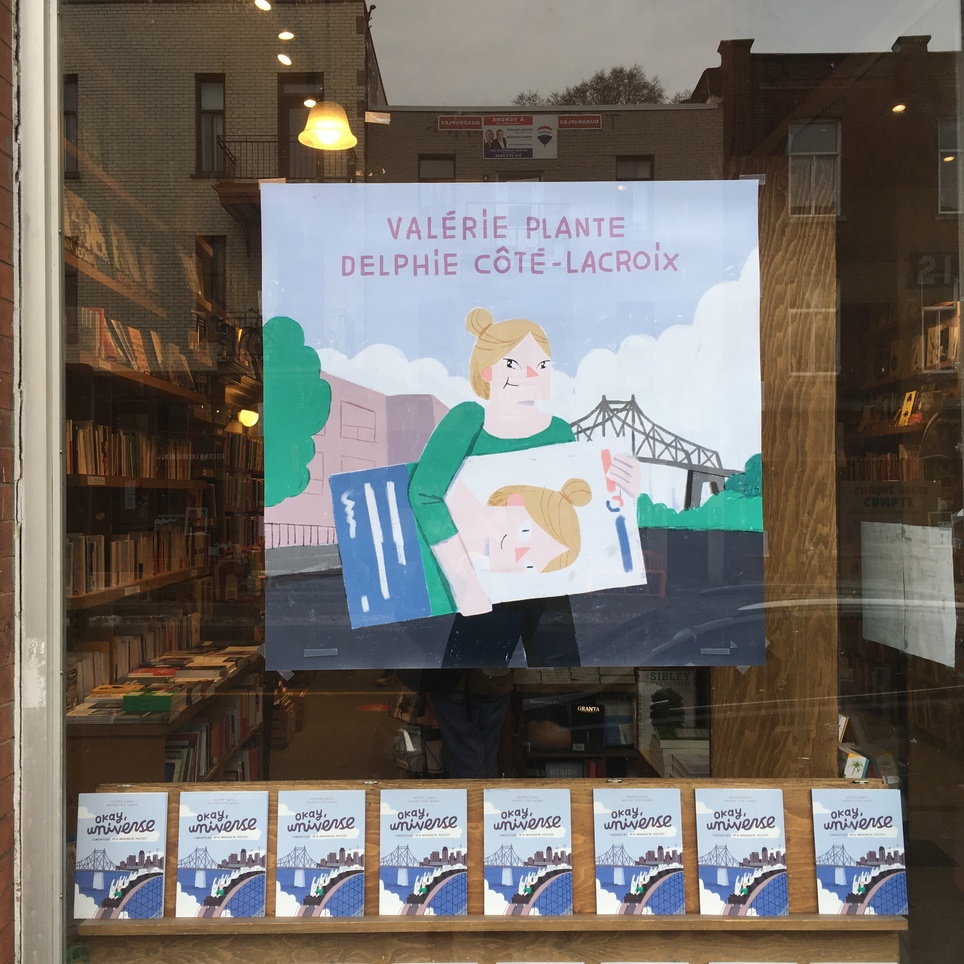 You heard that right. The Mayor of Montreal, Valérie Plante, has teamed up with Governor-General Award-winning illustrator Delphie Côté-Lacroix to create a graphic novel all about Plante's entrance into the world of politics. Drawn with a warm palette that captures the urban grit and beauty of our beloved city so well, Okay, Universe: Chronicles of a Woman in Politics tells the story of how Plante went from grassroots organizer to municipal candidate after receiving a call from Action/Reaction Montreal. "The more I think about it, the more politics appeals to me," Plante's alias, Simone Simoneau, reflects at the dinner table.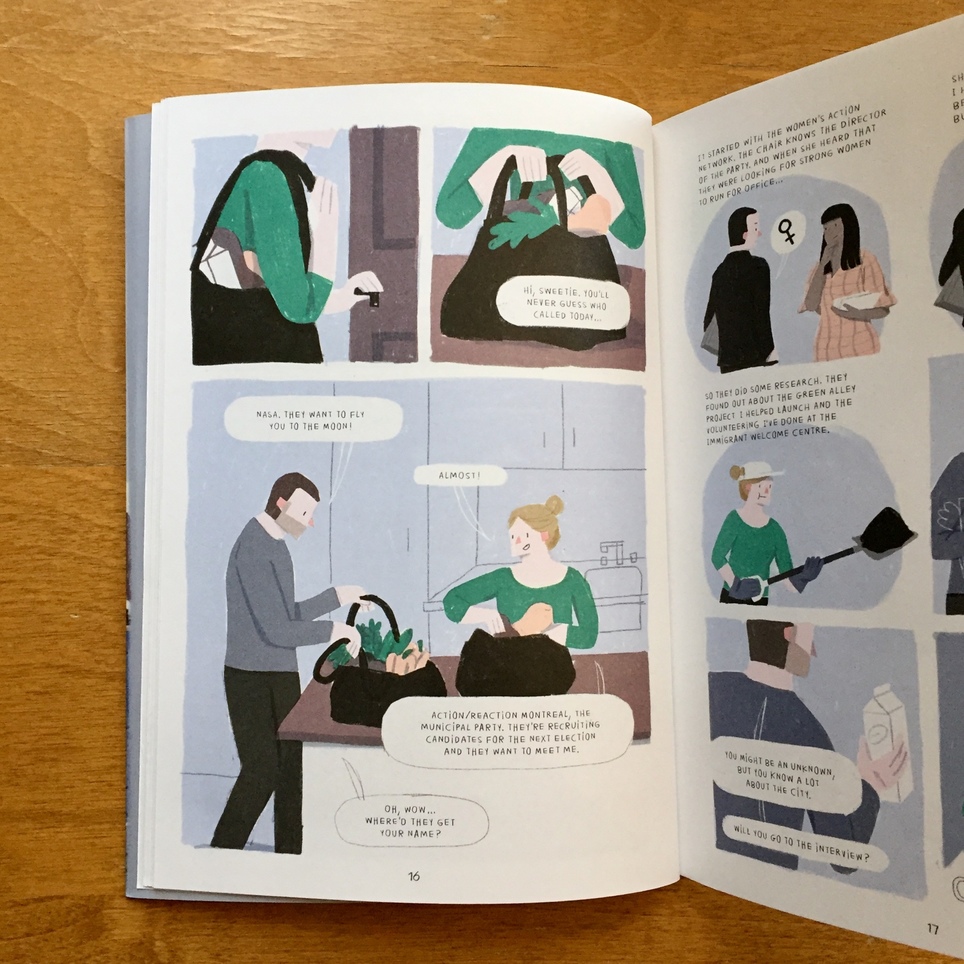 Okay, Universe tells an affirming, hopeful story about the benefits of civic engagement. It stresses the immense value of collective action, volunteering, and community involvement, which irrevocably leads to healthier, more engaged societies. And as an embodiment of the necessity of community-building, this novel could not be appearing at a more apt moment in our city's history: when we feel further apart than ever. Ian McGillis writes in the Montreal Gazette,
"As for timing, it happens that the book's underpinning themes — the need for social cohesion and compassion, the reminder that any society worth the name is a collective endeavour — resonate quite loudly in the current climate. If anything, in a time of unprecedented crisis they have gained an even greater relevance and topicality."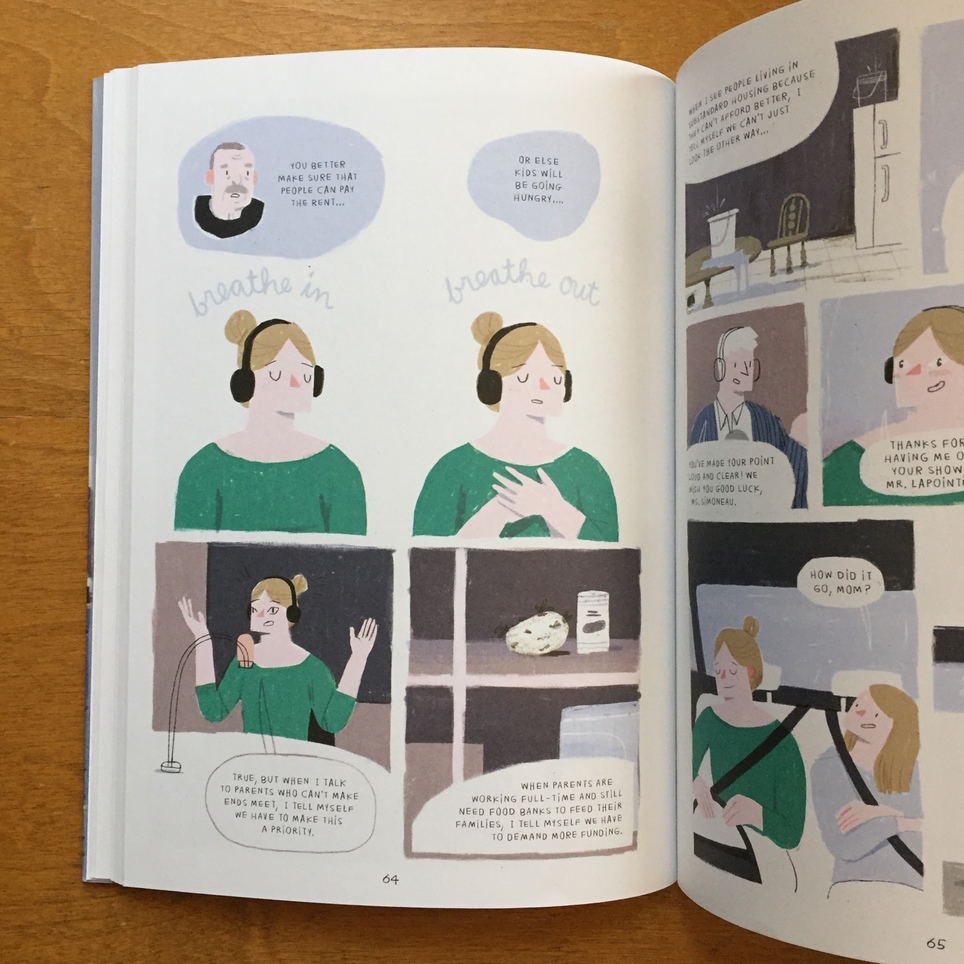 In her run for city council, Simoneau faces discrimination and countless microaggressions as a woman in politics. Her constituents focus on her appearance, people mark her campaign signs with lewd graffiti, and her male peers question her resolve. Yet, we see Simoneau as an embodiment of resiliency, carving out space for women in Montreal's male-dominated political landscape.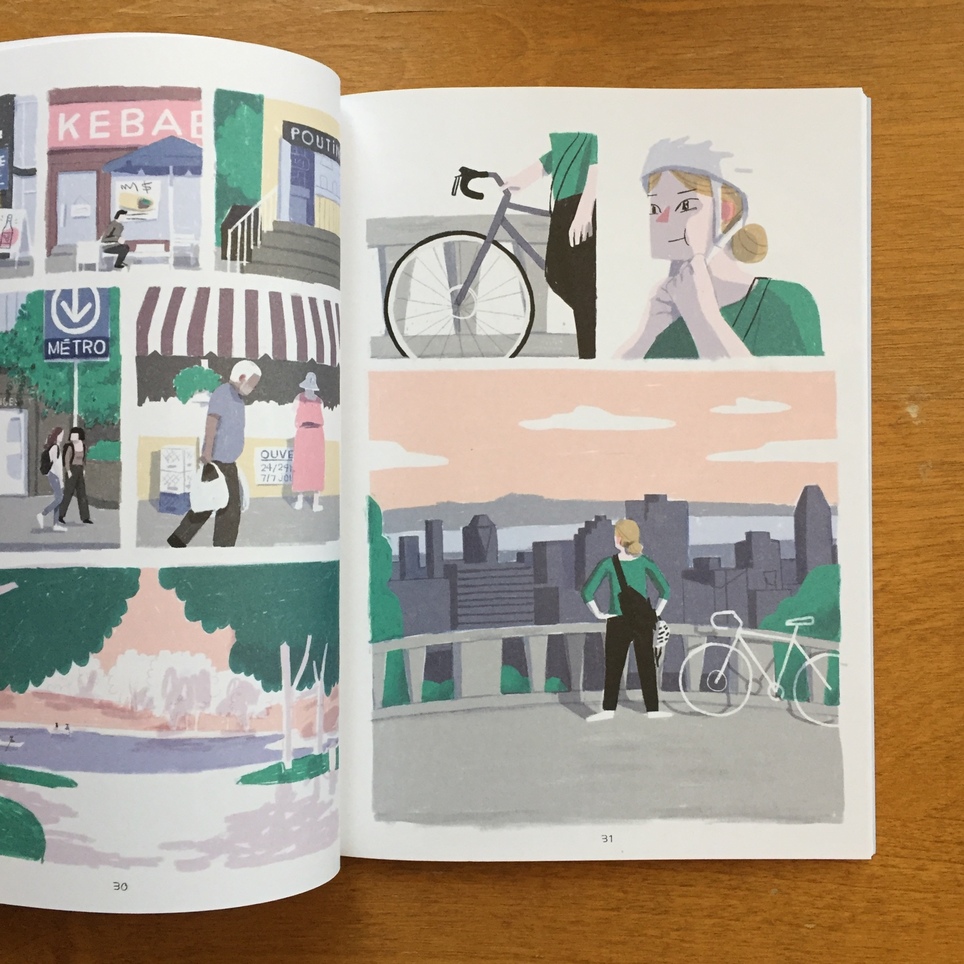 Not many politicians choose to tell their stories in the comic medium, but Plante has chosen to do so in such a manner that truly reflects her love for the city. Montreal has been the epicentre of comic creation in both the French and English languages for decades, and Plante has chosen to release her book with two local publishers simultaneously (D+Q and Éditions XYZ). Her passion for comics shines through in this heartwarming story of place, purpose, and courage.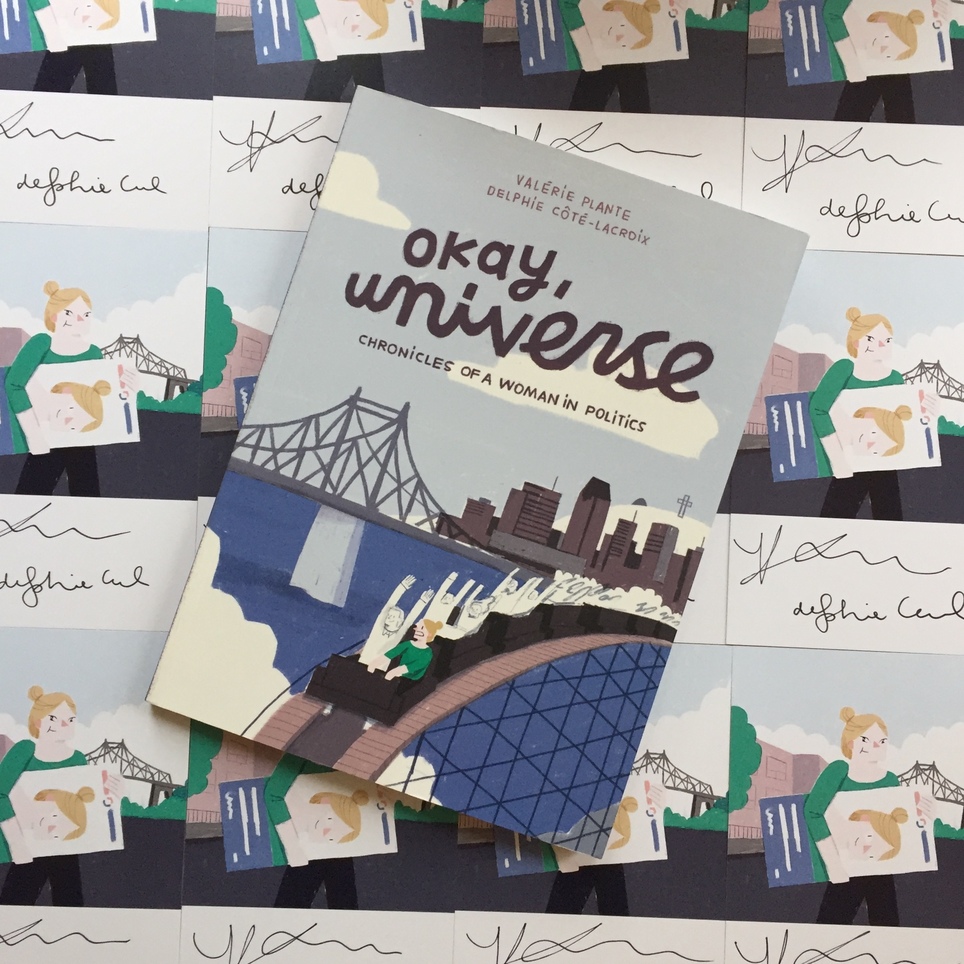 Okay, Universe is in store today. Pick up a copy and get a SIGNED bookplate!