New Reads Book Club: Exit West by Mohsin Hamid
August 29, 2019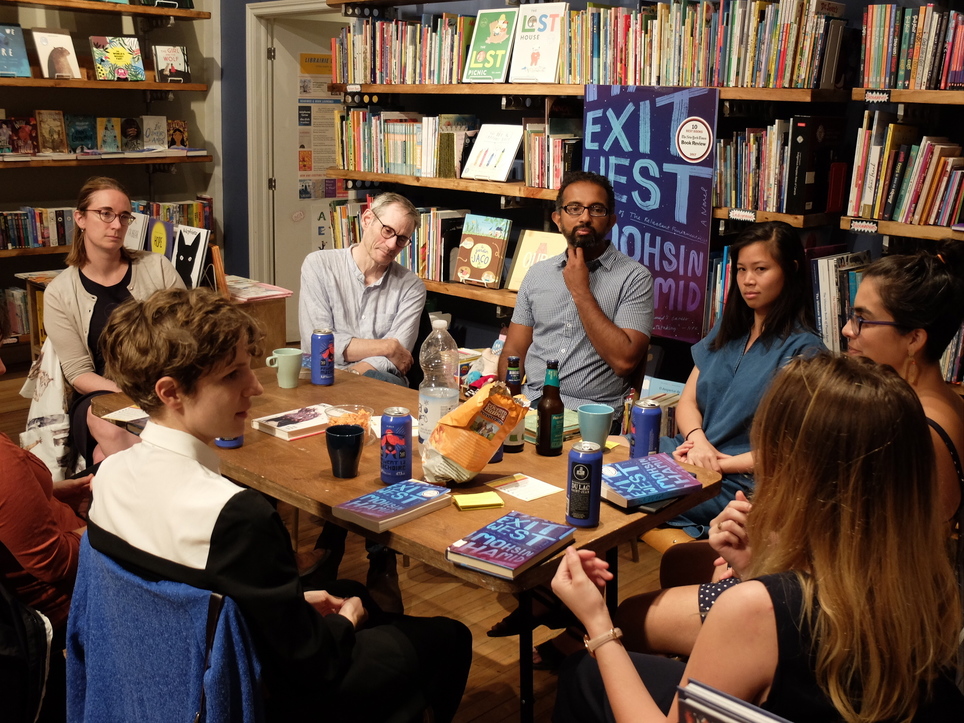 This evening we gathered in spite of the rain for the latest New Reads Book Club featuring Mohsin Hamid's Exit West - a New York Times 10 Best Books of 2017! Described by Library Journal as "Heartbreakingly relevant", Hamid's novel sparked thoughtful conversation, and contemplation.
With elements of magical realism and a solid dose of the political, the book defied categorization.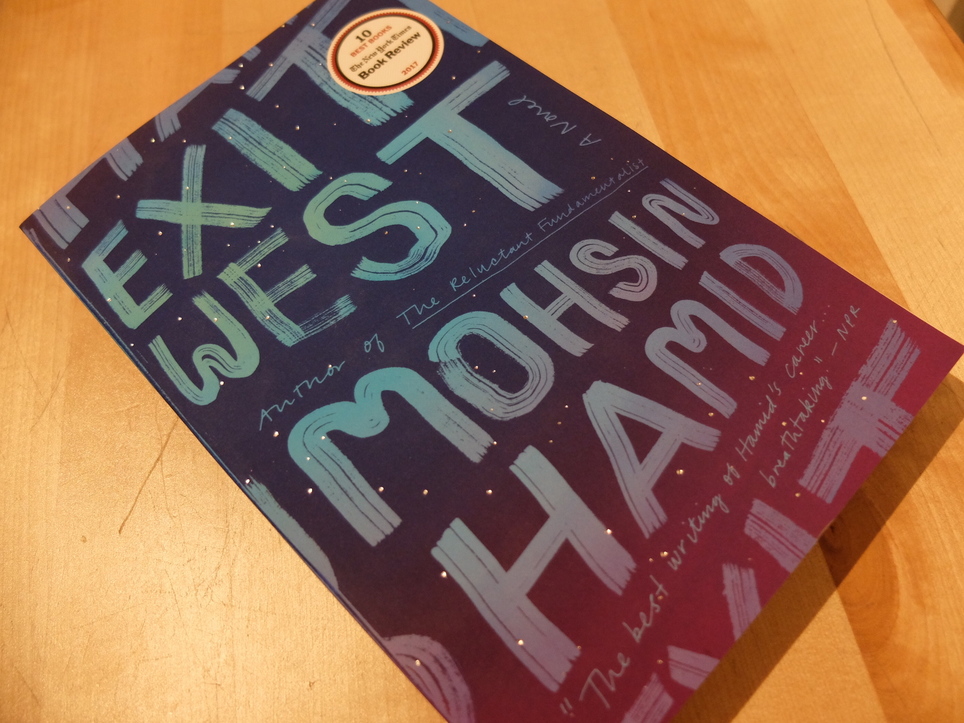 "Some parts feel very real, others incomplete - nonspecific." In an interview, Hamid expressed his intention to "show the universal nature of that experience...that at the heart of migration is hope."
Everyone is a migrant: there is a focus on the individual, on empathy.
"I don't think we can even imagine what this situation is like."
"In as much as it is a political project, it's still successful as a novel."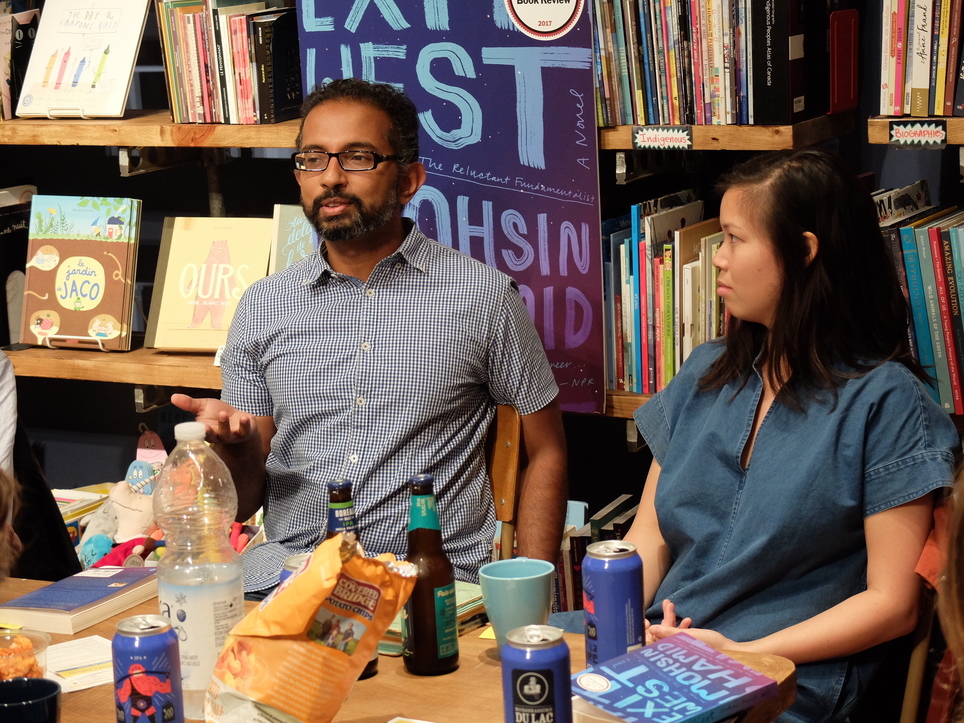 Readers remarked on vignettes cut a little short of full engagement while another reader enjoyed them; carrying with her their imagery throughout her reading. They Served a purpose, though a faster reading didn't grant time to linger on these…Some parts feel very real, others feel incomplete - nonspecific.
On run-on sentences: most didn't notice them! Indeed they kept coming across them over the course of discussion. They were effective in conveying the "rapid speed at which things are processed...and in moments of stress."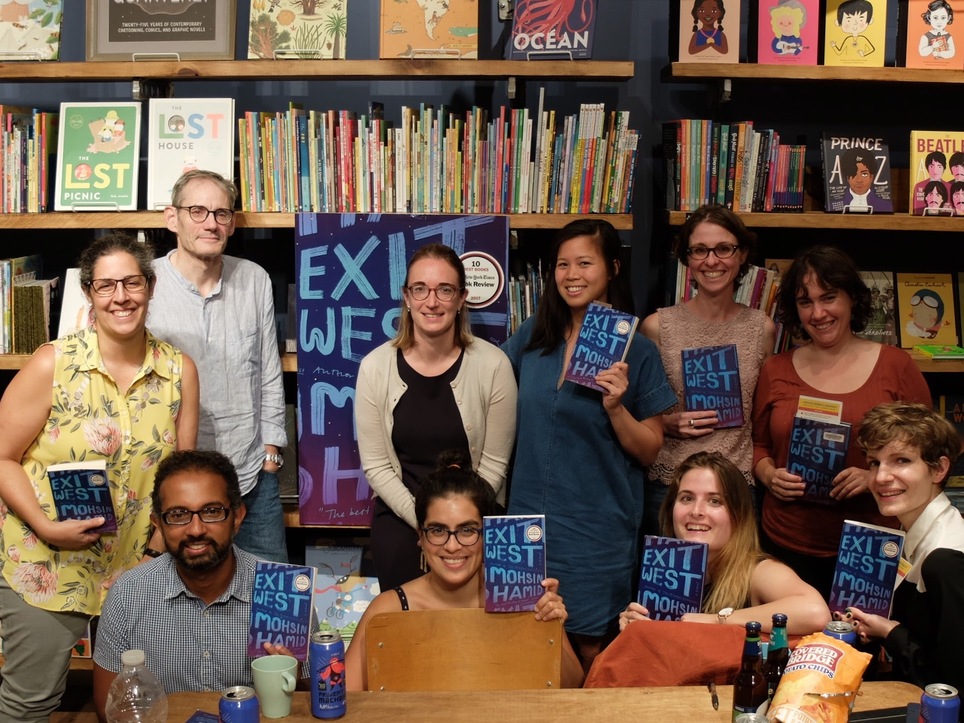 "Something I love about the book is how kind they are to each other event as their relationship is falling apart." Regarding the central characters: "It's very human, this feeling of not understanding each other."
"[Nadia], she's a really strong character. I never thought of her as vulnerable."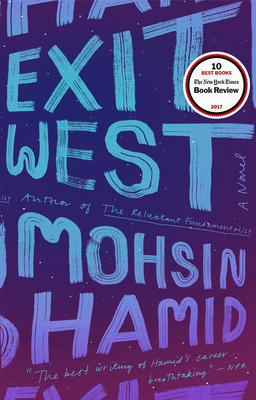 Exit West
Mohsin Hamid
WINNER OF THE 2018 LOS ANGELES TIMES BOOK PRIZE FOR FICTION and THE ASPEN WORDS LITERARY PRIZEFINALIST FOR THE 2019 INTERNATIONAL DUBLIN LITERARY AWARDFINALIST...
More Info